Power up your camera with no ongoing commitment.
30-day hassle-free returns.
A single Vacation Pass can be applied to a single Wyze camera. If you buy two Vacation Passes, you can apply it to two different cameras for 60-days each. You'll get access to your Vacation Pass immediately after purchase.
No codes to redeem. Simply go to your Wyze app under Account > Services to assign a cam.
View full details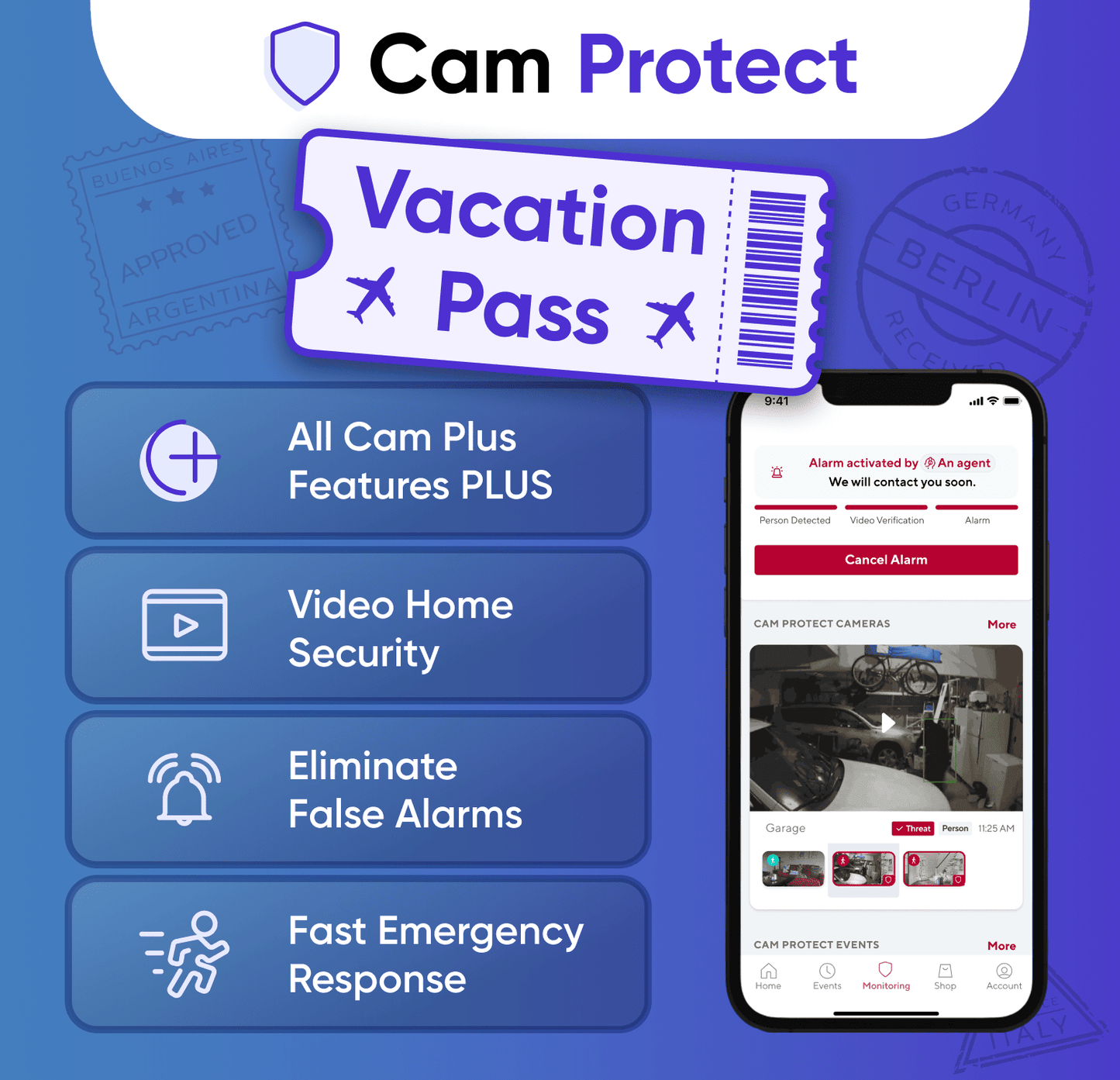 Rolling 14-day event video cloud storage. Download event video clips at any time. Smart detections and alerts for Person, Package, Vehicle, or Pet.

Ideal for Self-Monitoring

✨ Get everything in Cam Plus, plus: ✨
Facial Recognition and agent-based video verified Professional Security. That's 24/7 emergency dispatch.


Ideal for Professional Home Security & Monitoring

Intelligent Home Security, Simplified and Personalized 
Secure your home in time for your next vacation. Zero service commitments.
Never miss a moment with
✅ Secure Cloud Storage for Events
✅ Real-Time Alerts: People, Cars, Packages, Pets, Unfamiliar Faces
✅ Choose Camera AI or Sensor Monitoring
✅ Facial Recognition (included with Cam Protect)
✅ Minimize False Alarms (included with Cam Protect)
✅ Quick Emergency Dispatch when needed (included with Cam Protect)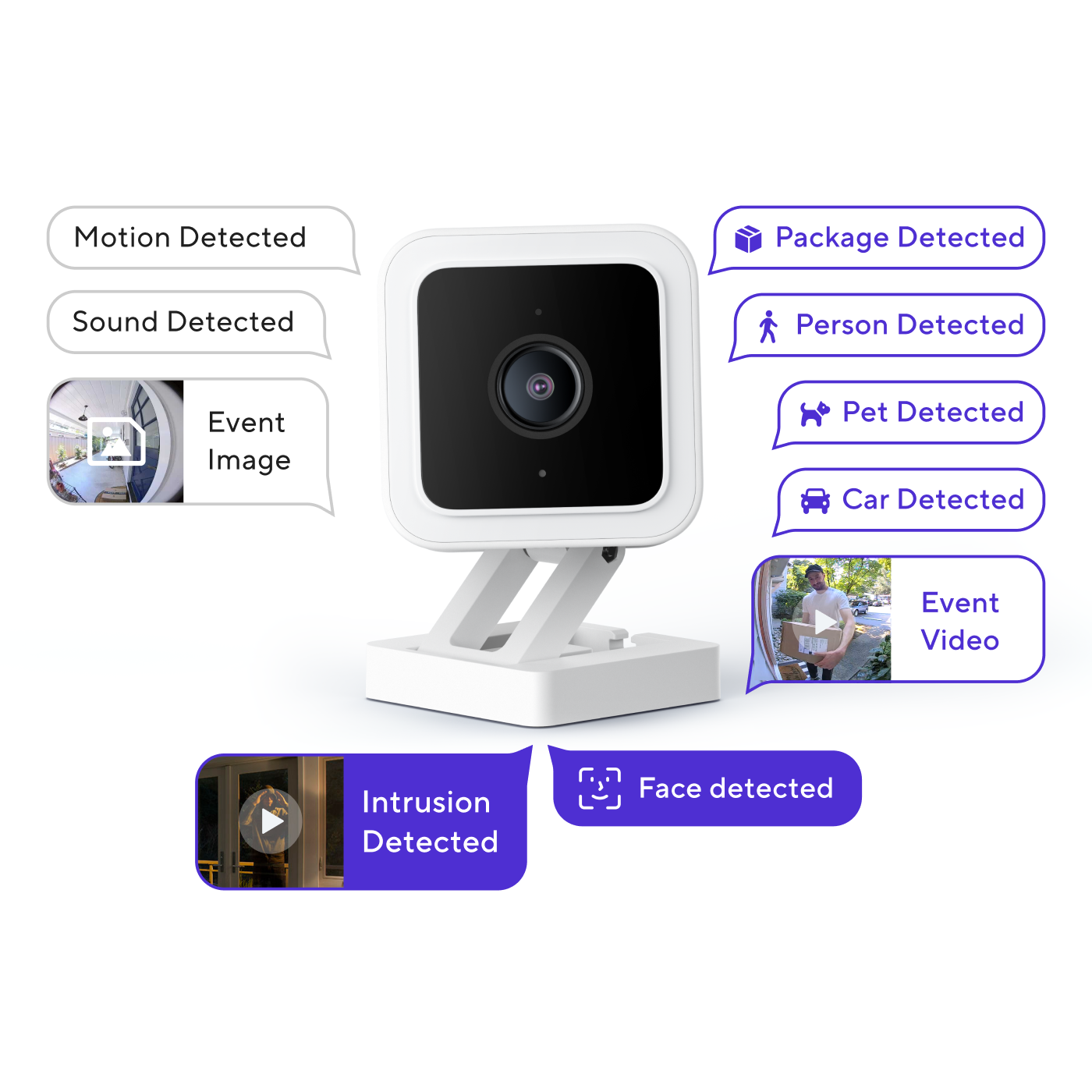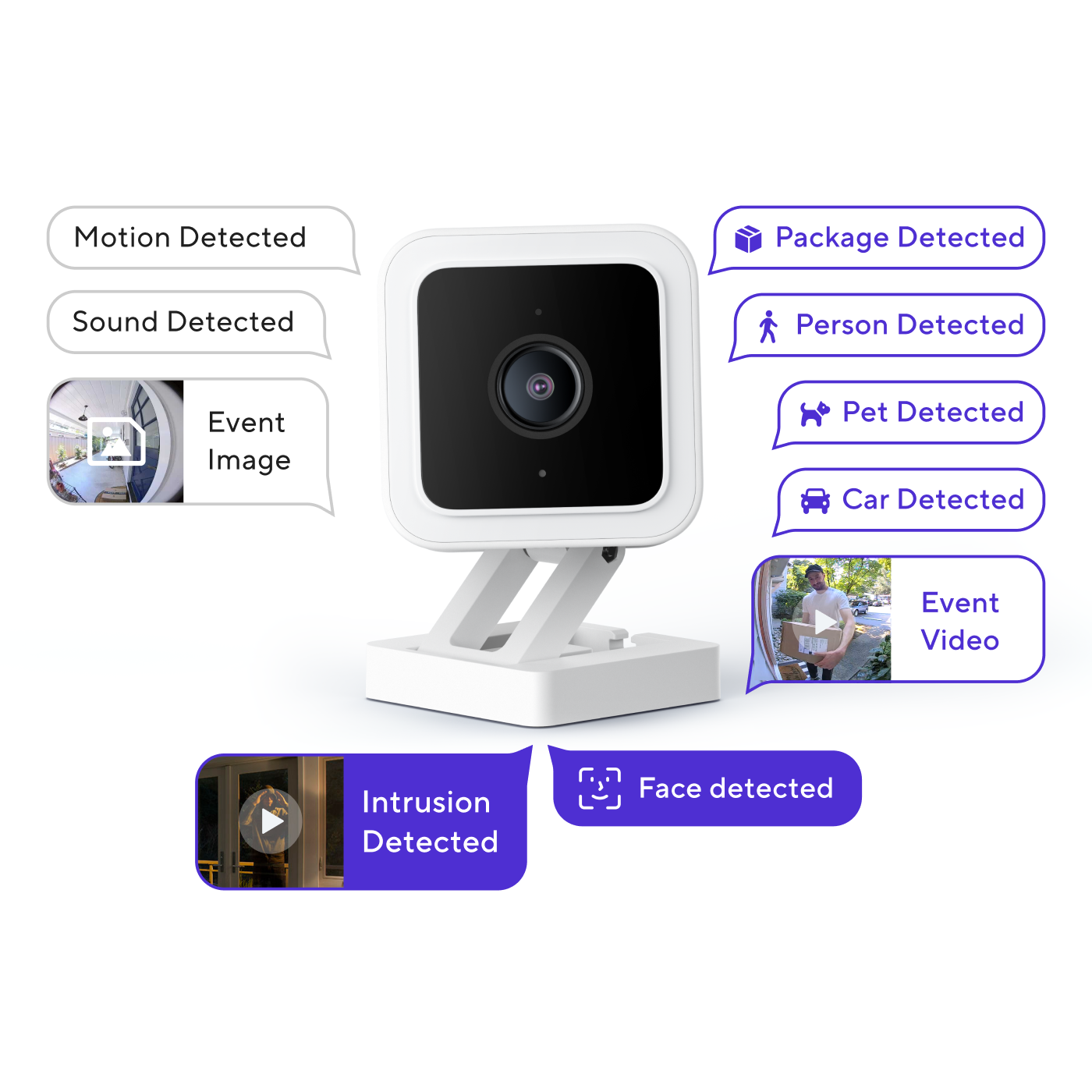 Powerful functionality with all of our services.
Pick a plan perfect for you.
Self-monitoring or professional home monitoring with 24/7 security agents.
Cloud Storage + Smart Detection
Whether you're eagerly awaiting an important package or curious what time your kids actually got home from that date night.
Cam Plus unlocks:
14-day unlimited rolling cloud storage.
Person, Package, Pet, and Vehicle Detection.
Exclusive discounts on Wyze products.
More AI detections and human eyes to monitor when you can't do it yourself.
Cam Protect unlocks:
Everything in Cam Plus ✨.
Up to 20% savings on insurance plans!
Facial recognition
Sound Detections
Zero false alarms
How does smarter AI work for you?
Person detected on the front porch? Light things up for them automatically.
Baby crying? Turn your indoor color bulbs red to alert the family visually.
Sign up for 60-day Vacation Passes and enjoy the same stellar Wyze service, as our monthly and annual plans, without the ongoing commitment. Perfect as a short-term power up for any Wyze Cam with no strings attached.

Try it, love it, and get another pass whenever your next vacation comes up.
Wyze Security Plans - Trusted by 1,500,000+ people.
"Worth it" ⭐ ⭐ ⭐ ⭐ ⭐

I was hesitant about the subscription, but the person and vehicle detection made it worth every cent. I get alerts that matter and can ignore the rest. A must-have.

"Almost perfect" ⭐ ⭐ ⭐ ⭐ ⭐

Switched to cam plus last year and it has captured everything from break-in attempts to my neighbor's strange behaviors. I just wish it would be easier for me to locate my event videos.

"Great budget option" ⭐ ⭐ ⭐ ⭐ ⭐

I wasn't expecting much. But it delivers on the protection we need. No more panic-inducing false alarms and don't need sensors. ADT feels outdated.