Maximum speed Wi-Fi for every corner.
In stock
OR
30-day hassle-free returns.
Wyze Wi-Fi 6E Mesh Router Pro delivers top-of-the-line features and components with class-leading performance. Internet speeds up to 2.5 Gbps with the latest Wi-Fi 6E technology, and access to the new, uncongested 6 GHz band. 75+ devices and 2000 square feet per router for customizable coverage that puts dead spots in their graves. Plus simple setup, wired backhaul, and parental controls. Wyze Mesh Router Pro is Wi-Fi at its Wi-Finest.

View full details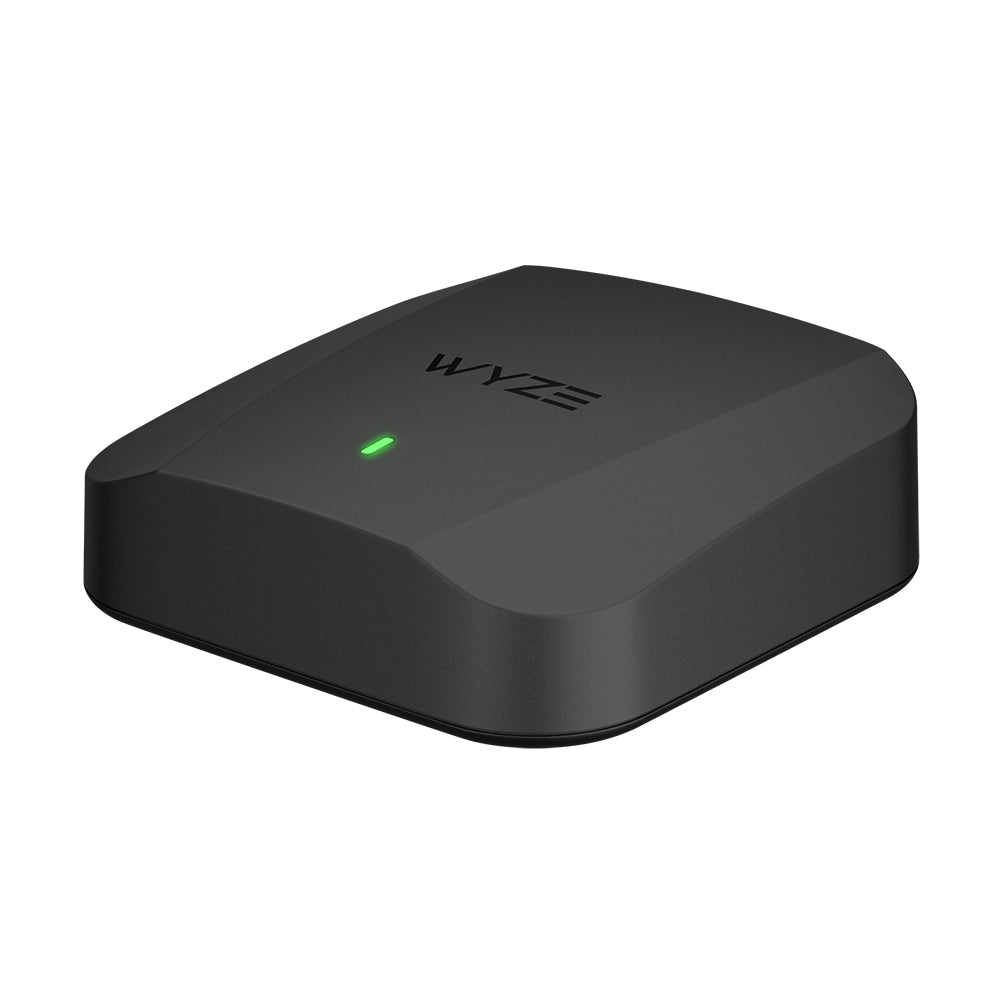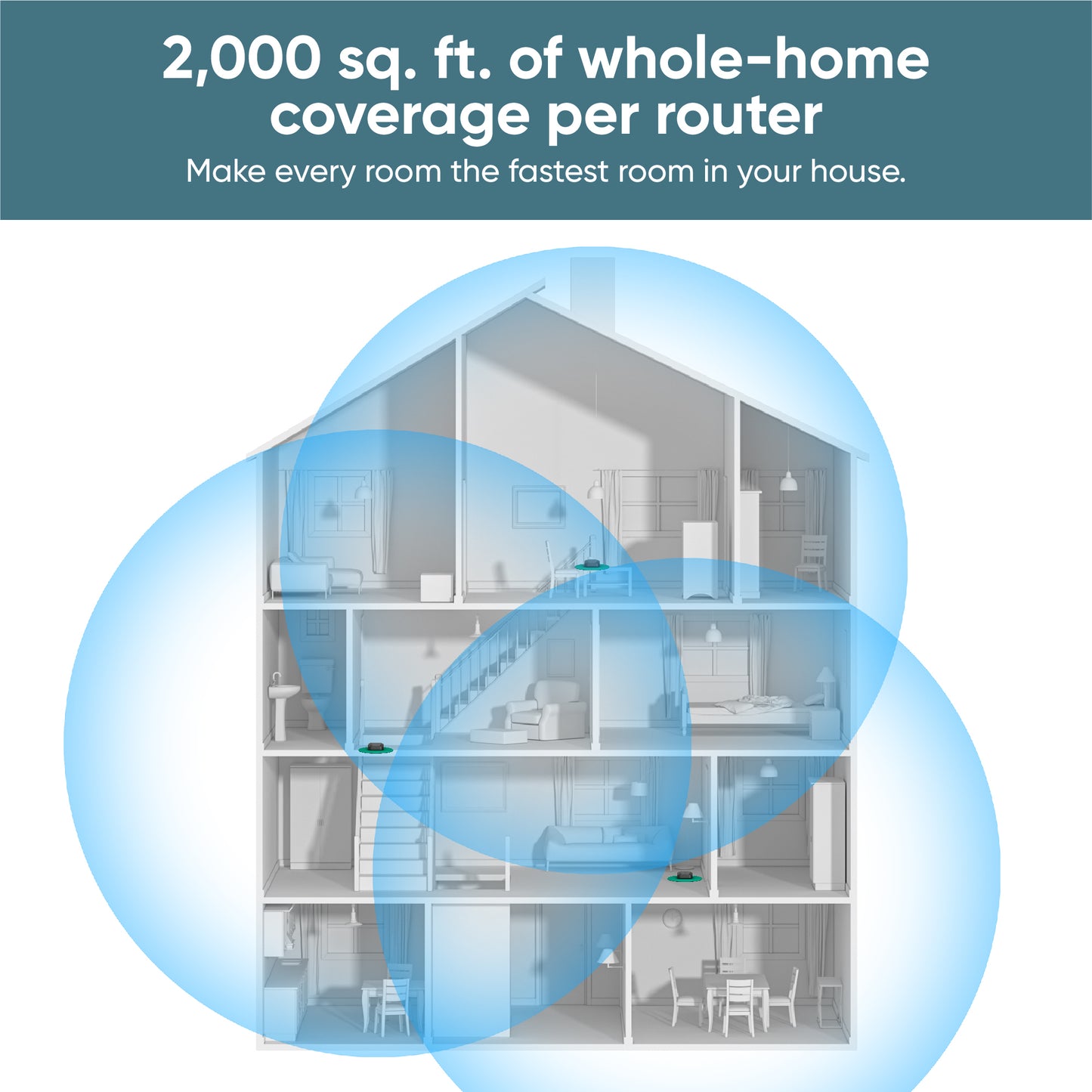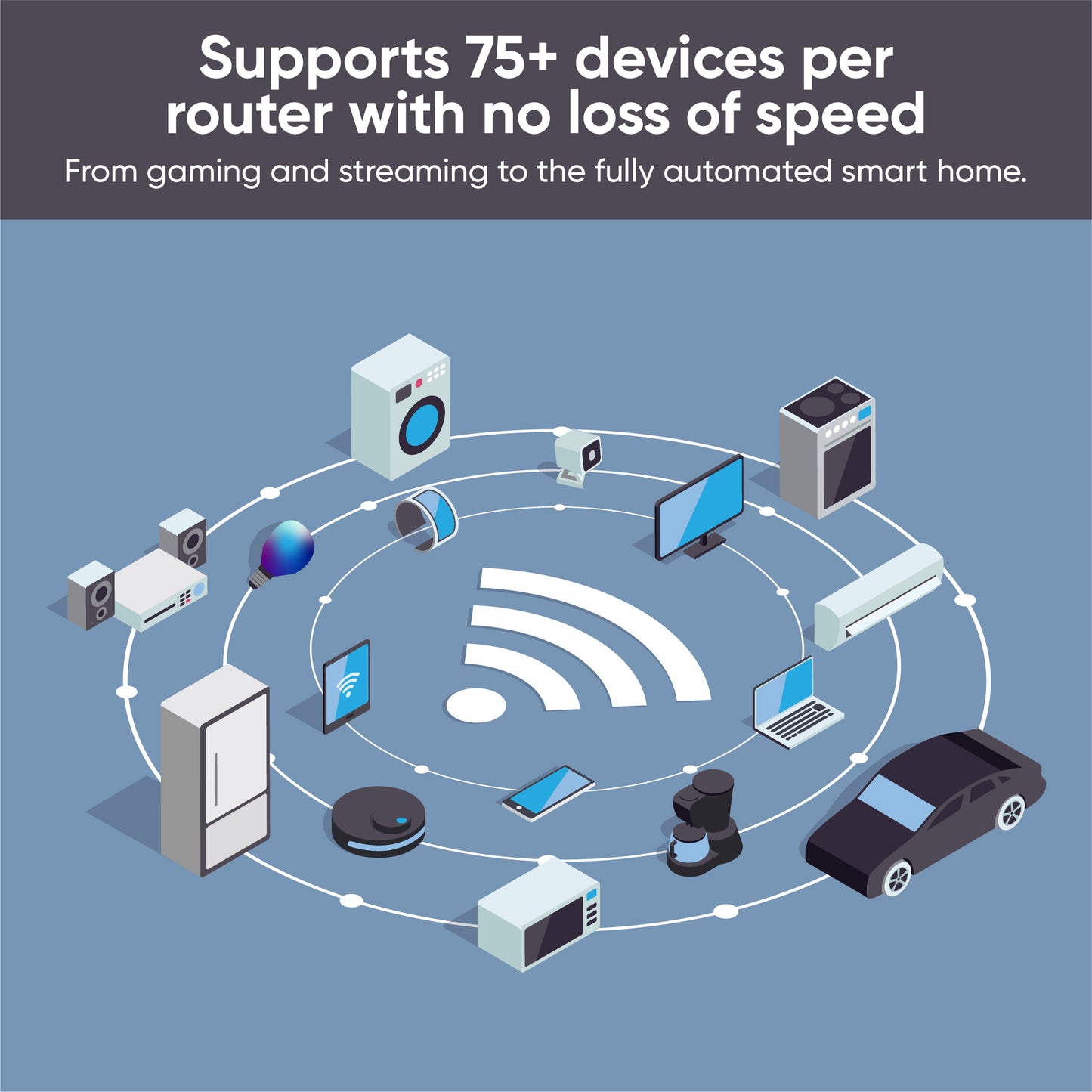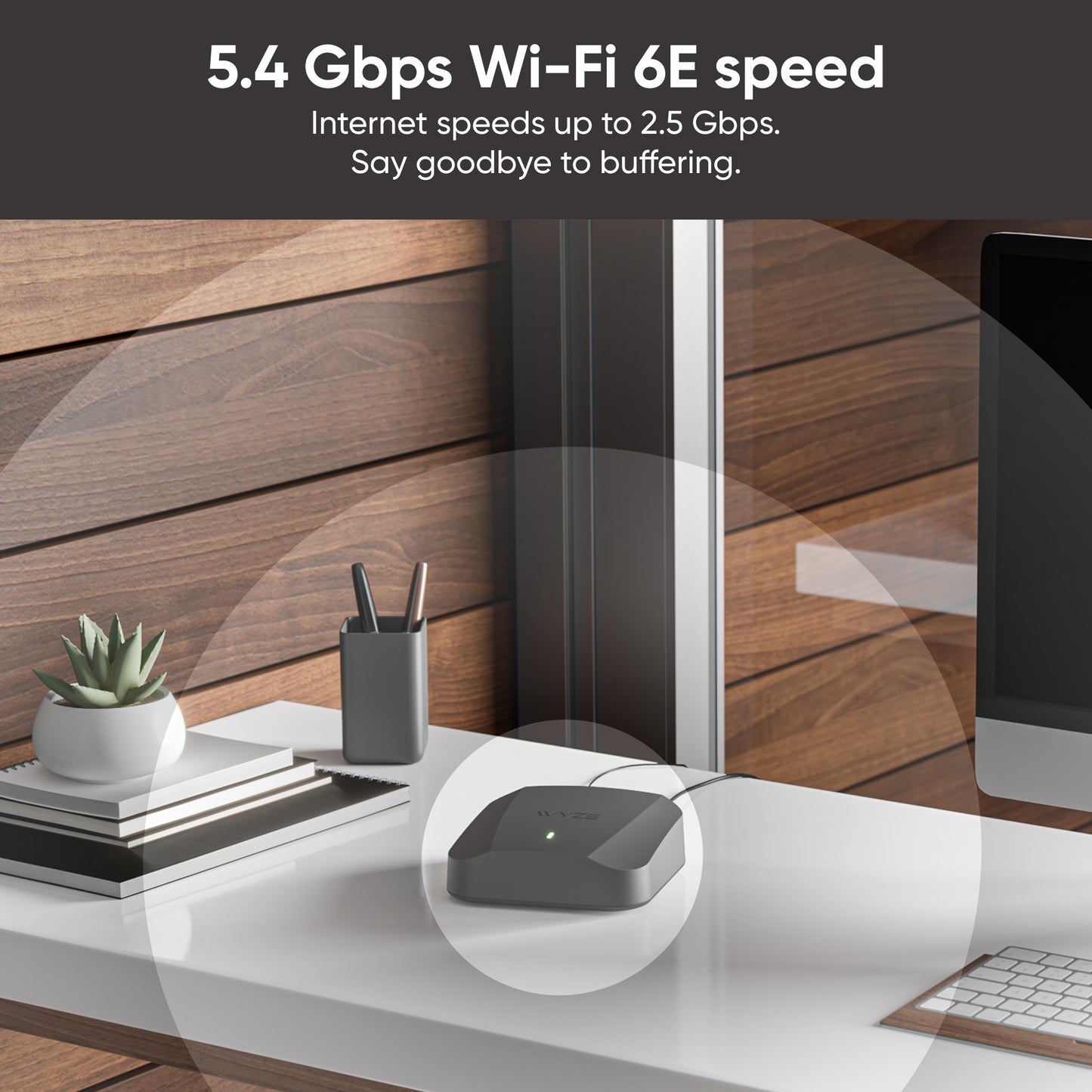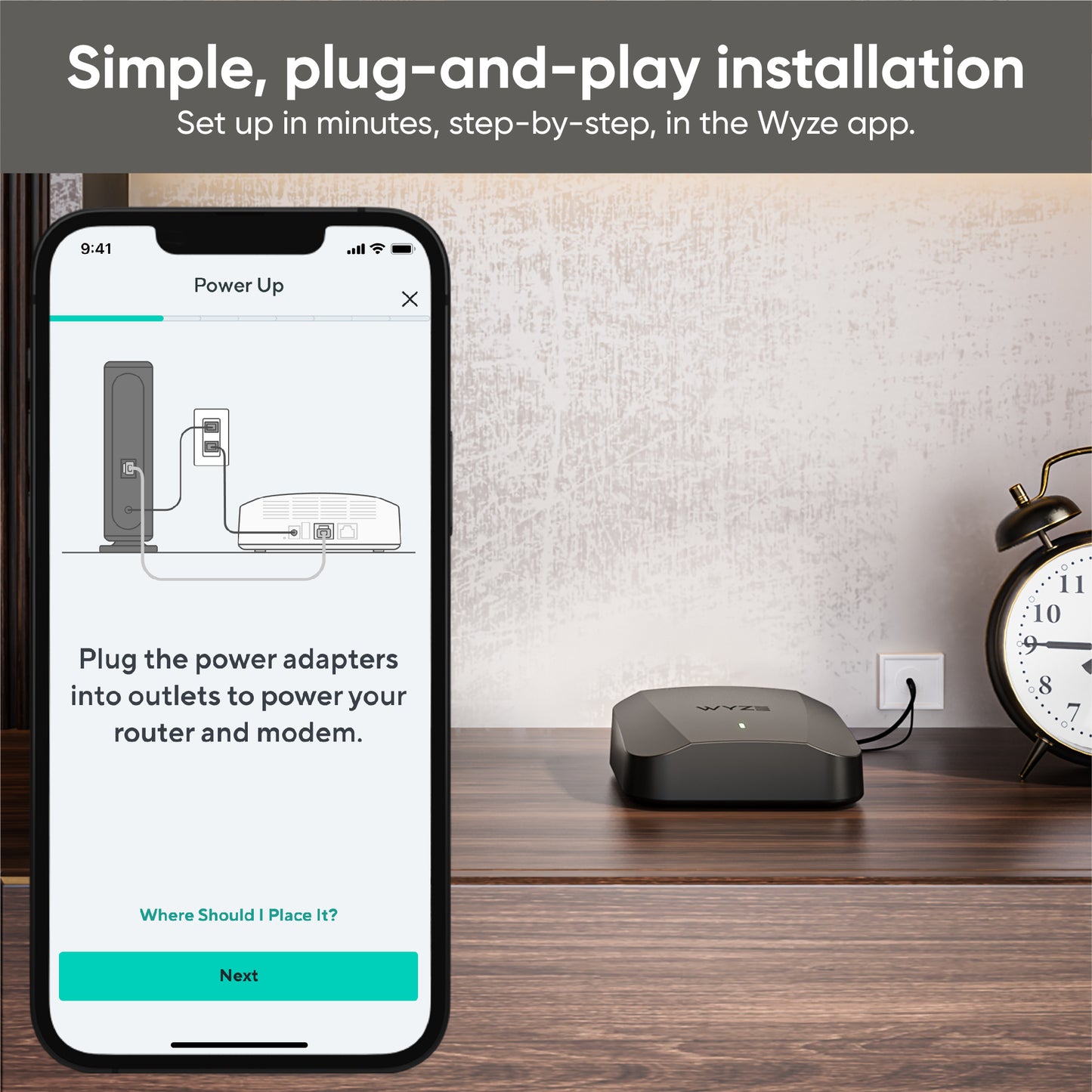 Experience Wi-Fi at its Wi-Finest
Unleash 6 GHz
Wyze Wi-Fi 6E Mesh Router Pro unlocks the hyper-fast, next-generation speed of the new, uncongested 6 GHz band.
That means 5400 total Mbps of system bandwidth and up to 1.2 Gbps to a single device—faster than wired gigabit!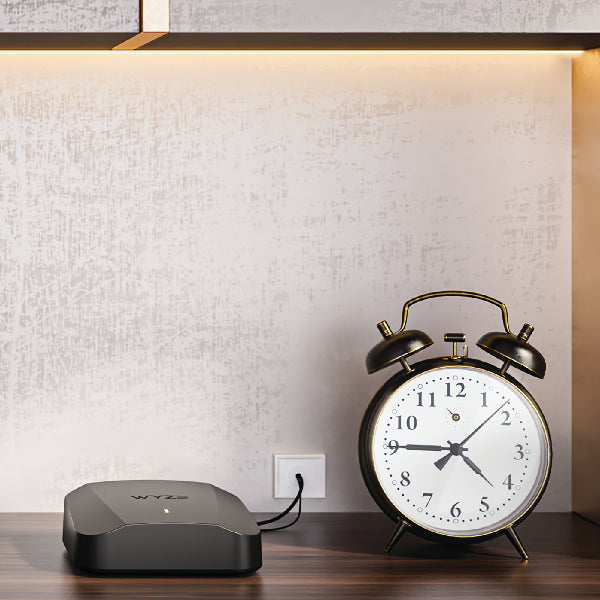 Premium today. Premium tomorrow.
Smooth, best-in-class Wi-Fi performance, both now and into the future, as 6 GHz increasingly becomes the band of choice for future devices.
It's your router's fault!
Wyze Wi-Fi 6E Mesh Router Pro is the premium solution to a problem as old as the internet: crummy routers and coldhearted providers.
Watch the video to learn why the traditional model stinks.
Fast doesn't mean what you think it means.
Internet speed is more than just "How fast?" In today's smart homes, "How many?" is just as important. Each Wyze Mesh Router Pro can keep 75+ devices at top speed, all at once, with no waiting in line.
Is your router built to manage today's smart home?
Yesterday's routers can only handle so many devices at once. The rest wait their turn. Wyze Wi-Fi 6E Mesh Router Pro is built for today's smart home and can support multiple devices, all at once.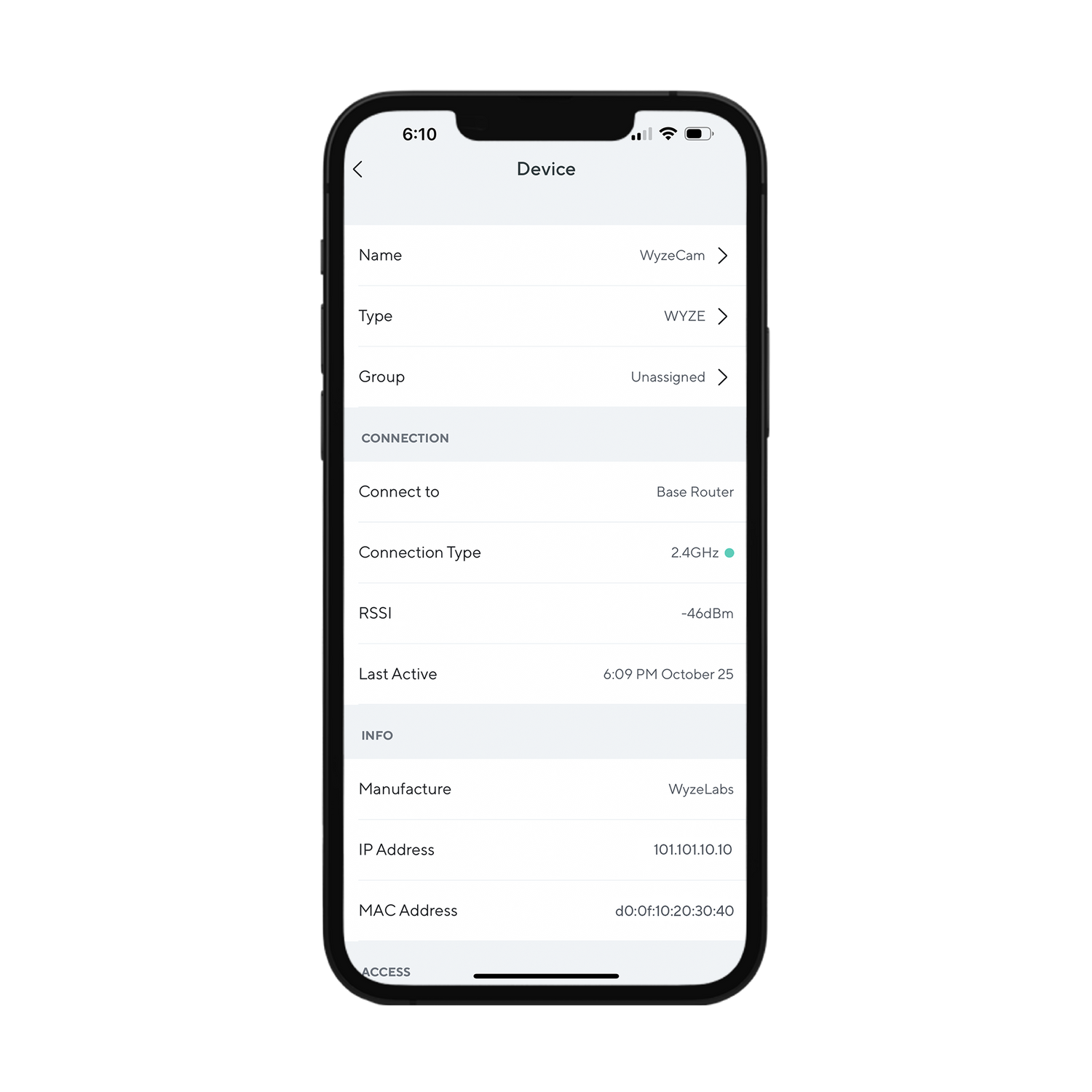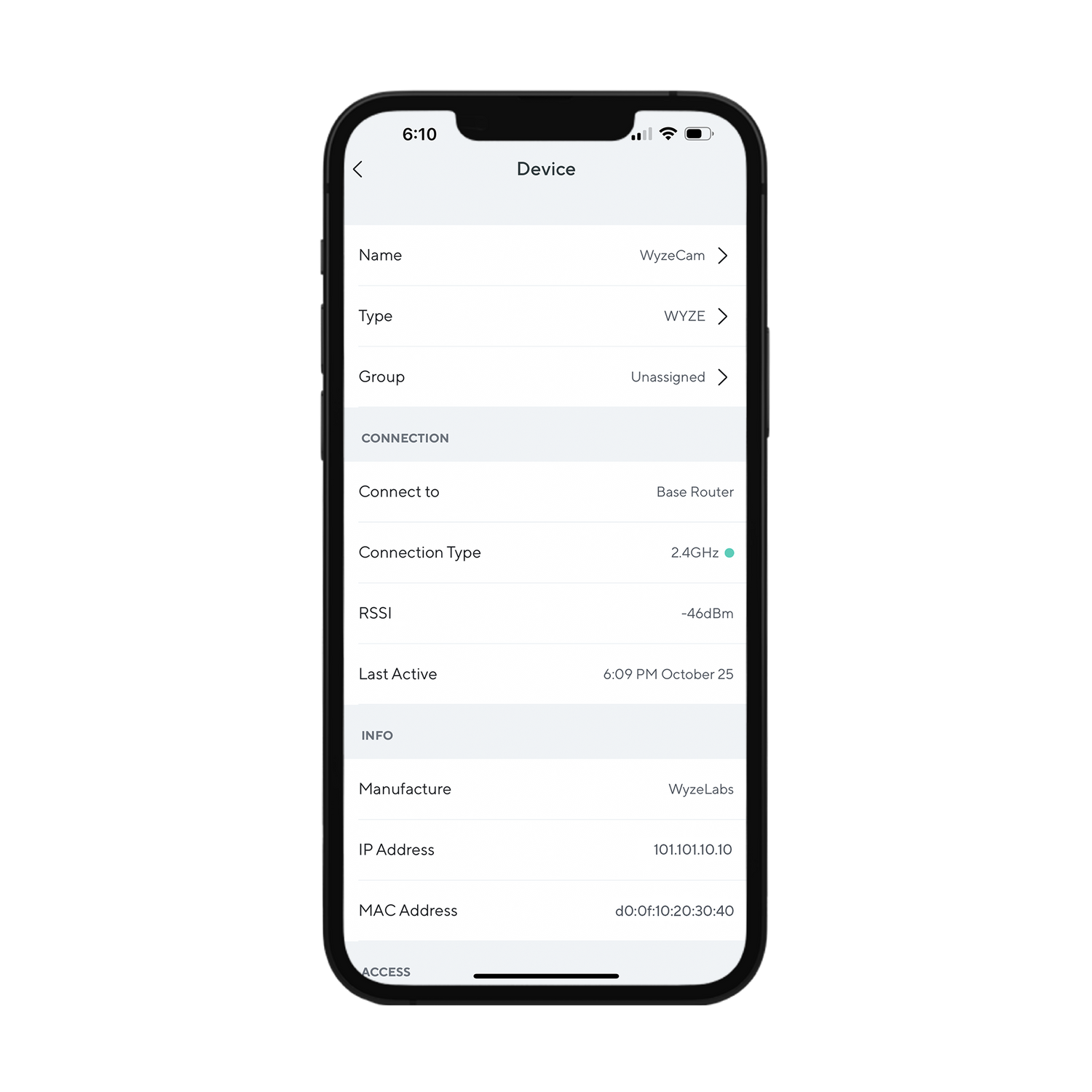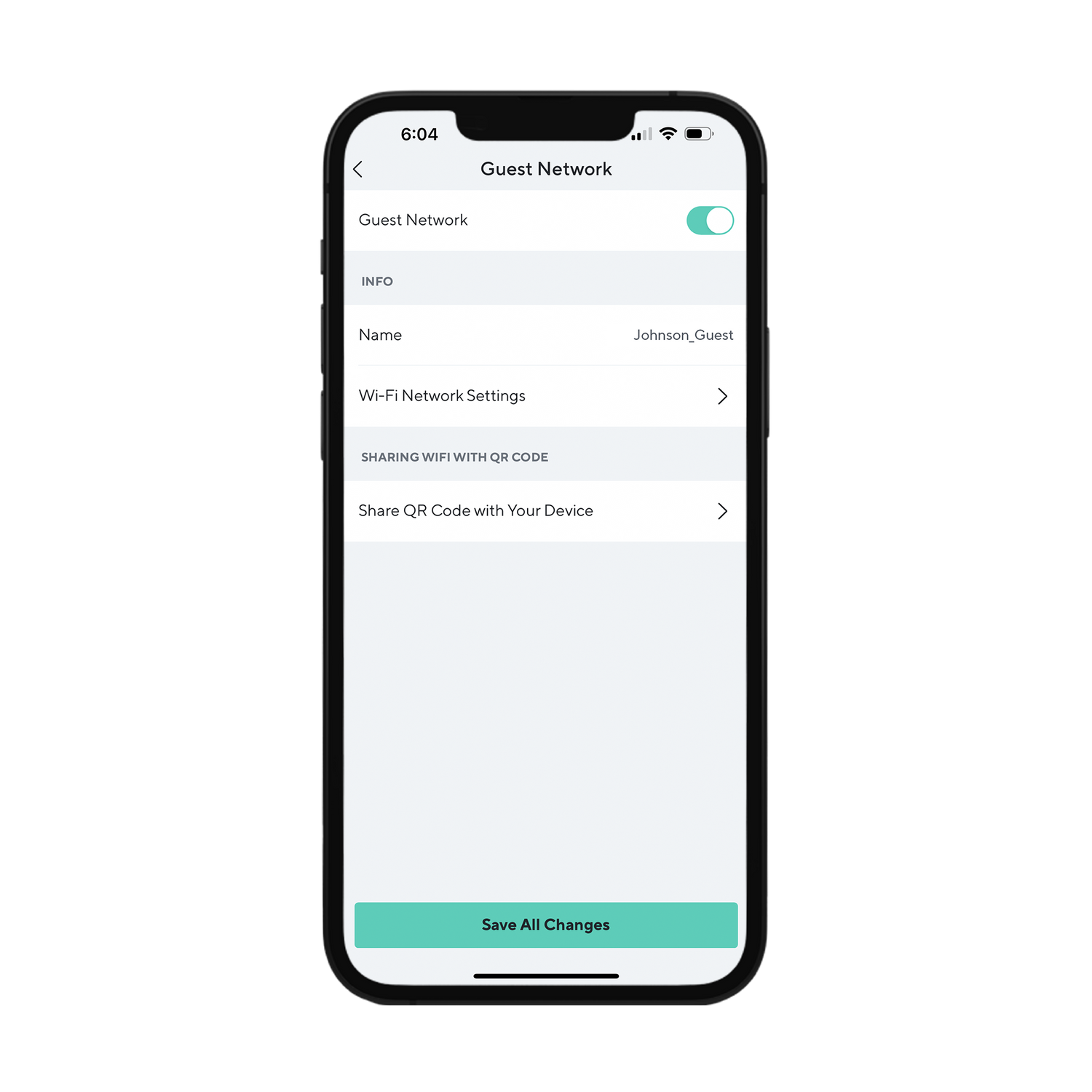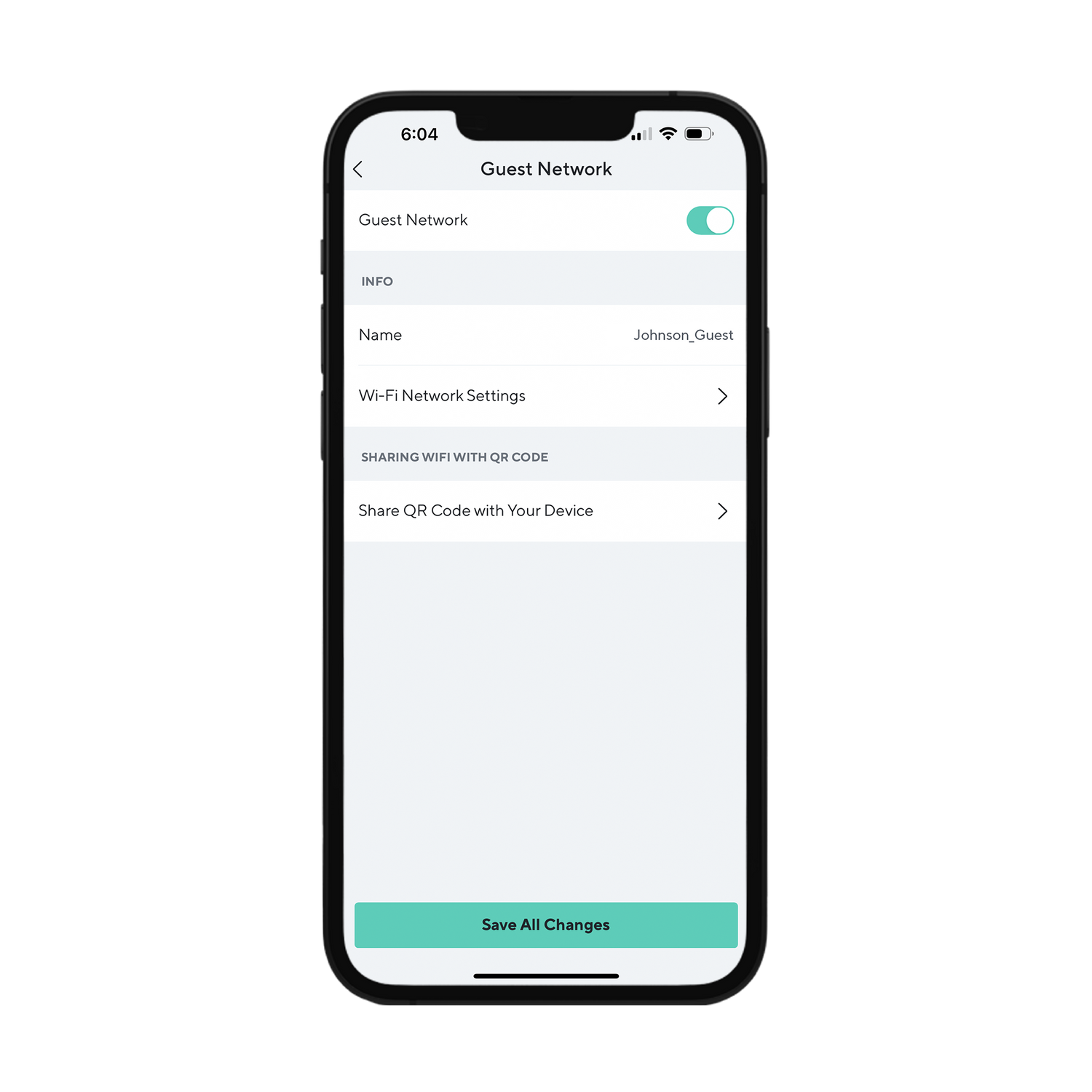 Complete network control in the Wyze app
Get daily status reports, right in the Wyze app. And quickly assess the health of your network, including the status of each router and the status/identity of each connected device.
Know exactly which devices are connected to your network and how they're connected. Group them, name them, and manage their access.
Manage Wi-Fi and Guest Network access and receive free cyber-threat-prevention services provided by Firedome, including daily reports of the number of threats, blocked threats, threat origins, and threat types.
Easily create, manage, and share a guest network.
Wondering which mesh router is best for you?
Wi-Fi setup has never been so easy.
Watch the video to learn, step by step, how to set up your router. Or let the Wyze app walk you through the plug-and-play process.
Premium, whole-home internet has never been easier.