Streamlined dust-busting cleaning power that's more affordable than ever.
30-day hassle-free returns.
Out of stock
Finally! A vacuum that is free and independent and no longer reliant on its parents for financial and emotional support. Wyze Cordless Vacuum S! If those other vacuums would cut the cord and move out of their parents' basements, maybe they'd know what it was like to live with 20,000 Pa suction power and a 40-minute interchangeable lithium ion battery. Plus, not just one, but two motors, and exactly the same weight as 2.8 pounds of feathers.
View full details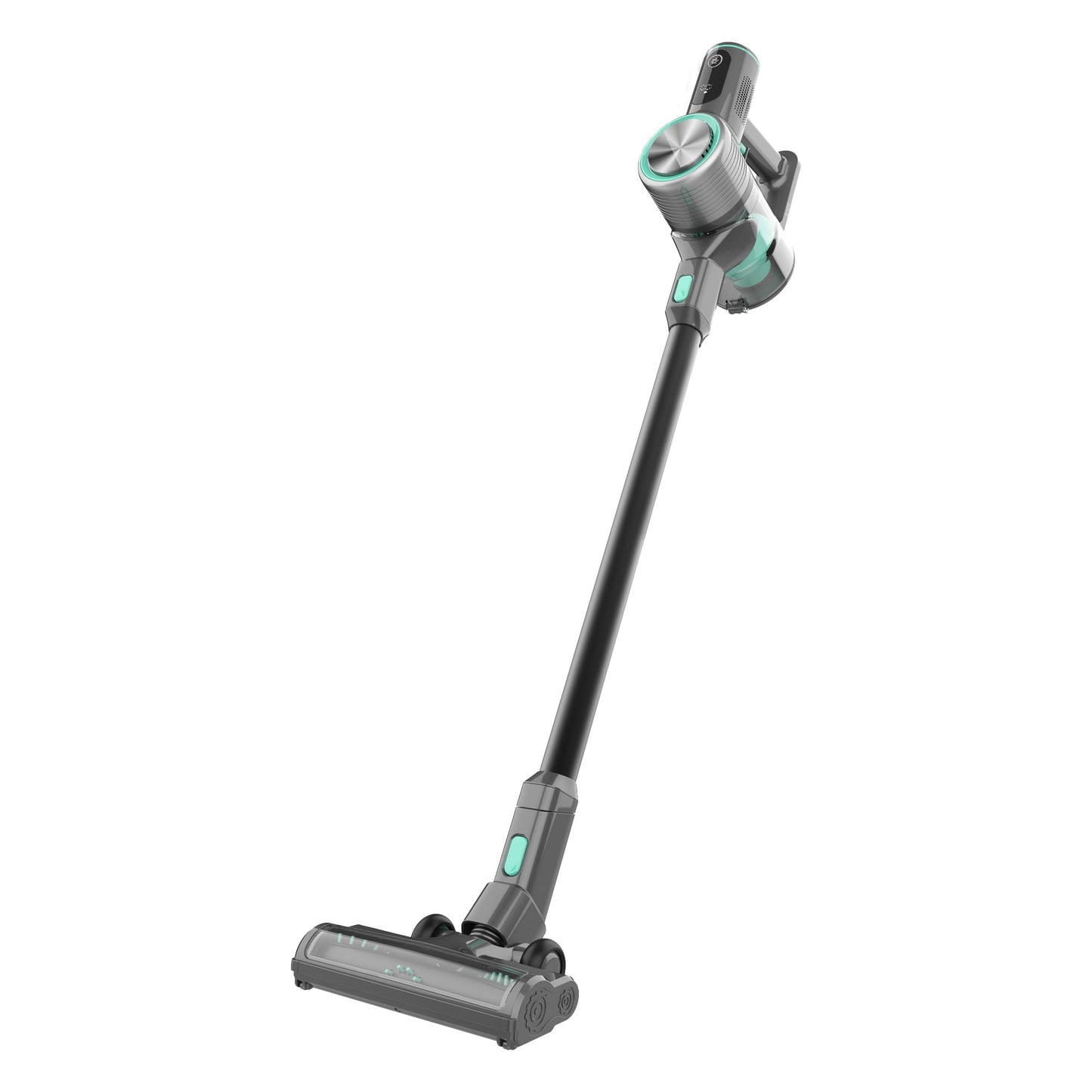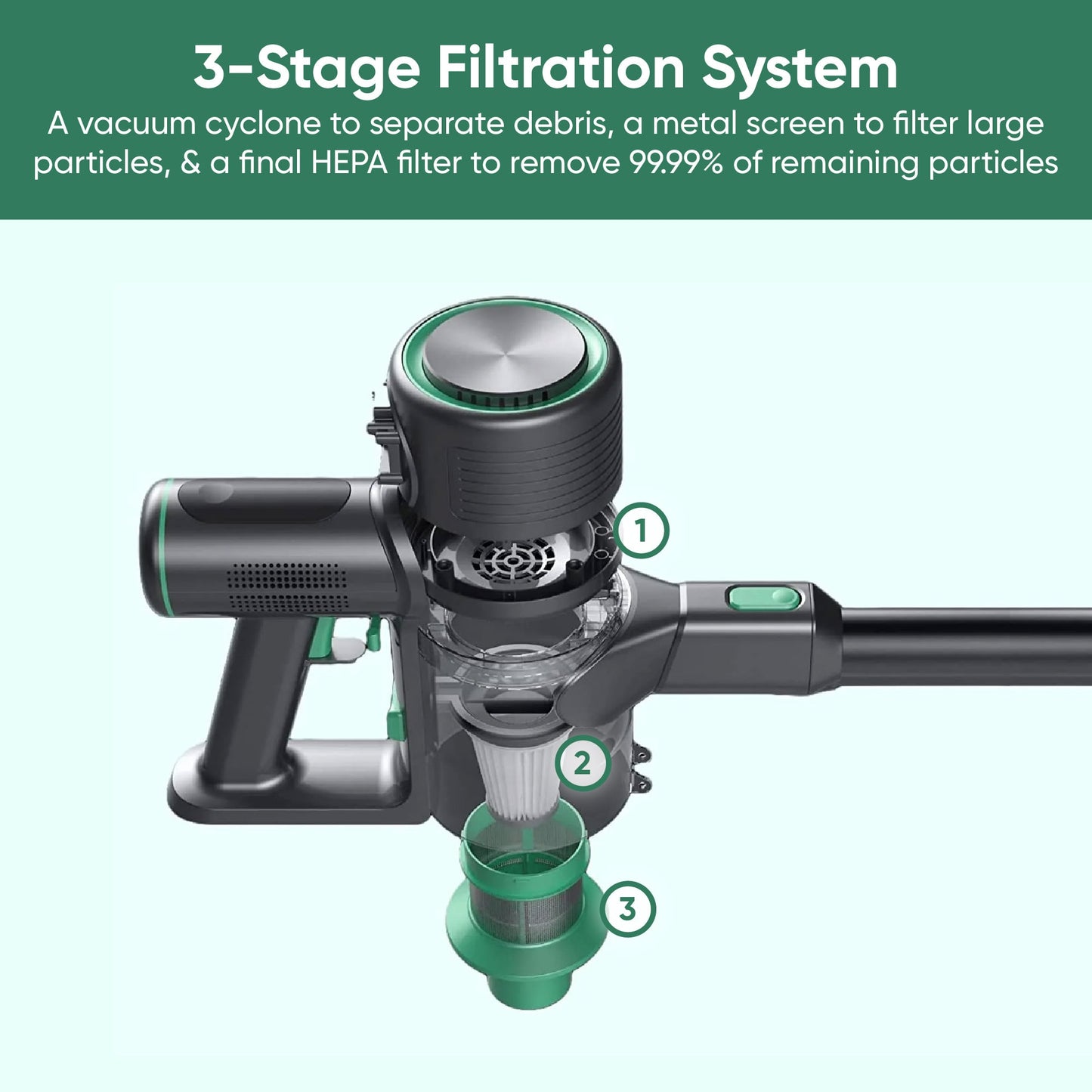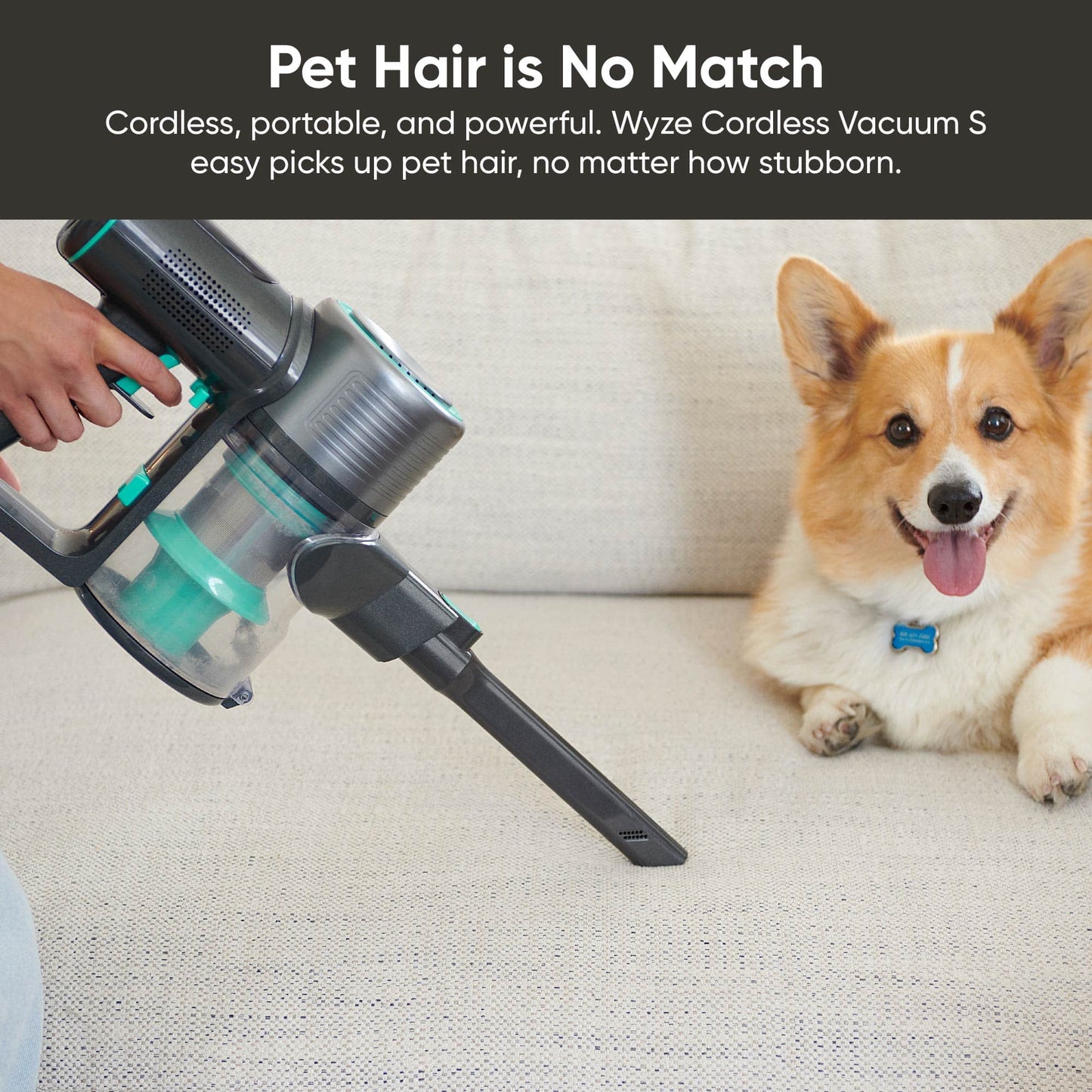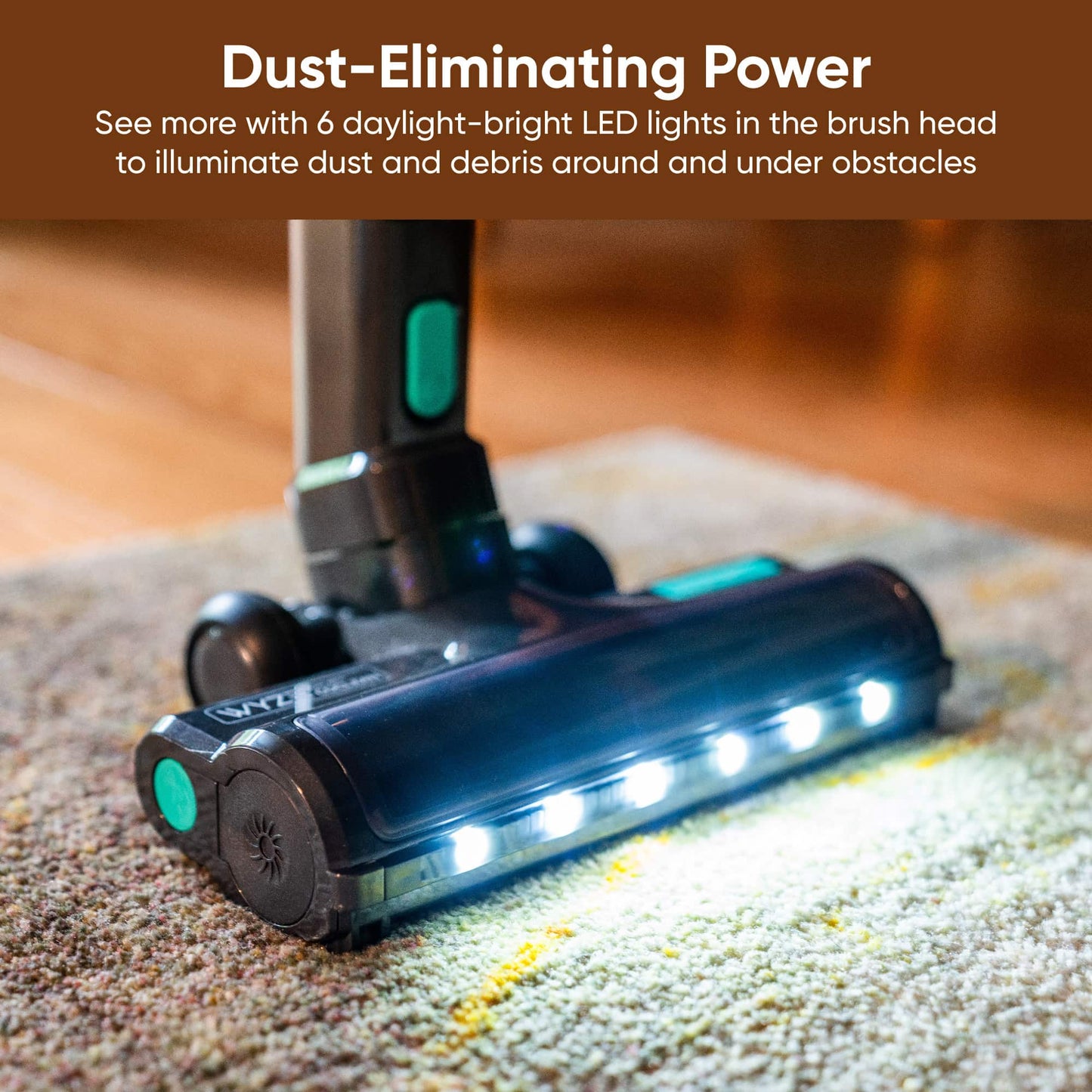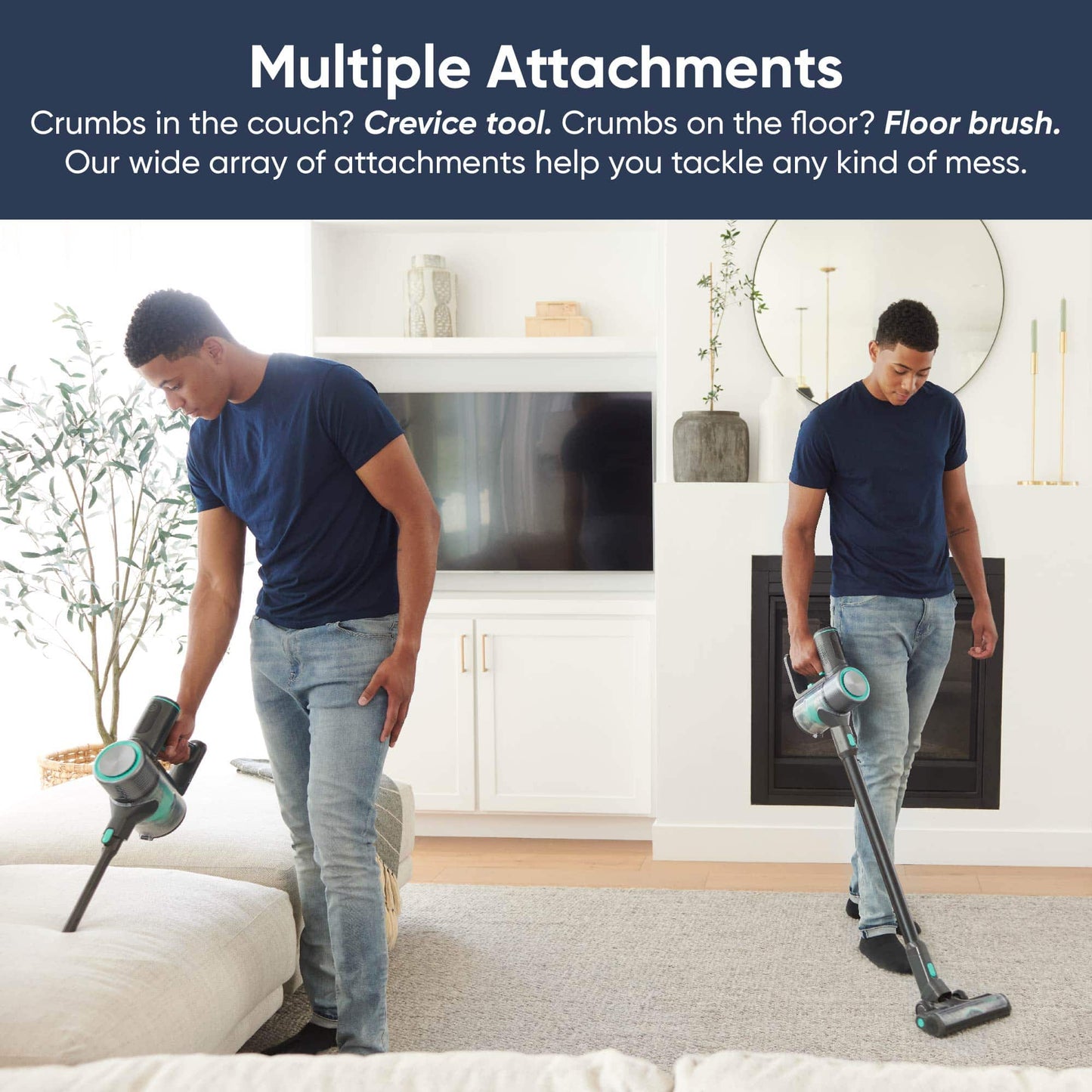 When it comes to suction power, motors matter most
Cheap motors yield cheaper results. We went all-out with a beefy digital motor that reaches an industrial level of suction. Our efficient, brushless design significntly reduces friction to maintain peak power, high durability, and longer battery life.
This handheld vacuum is as light as 2.8lbs of feathers
All that advanced cleaning tech in such a light package. In fact, it weighs less than a fluffy corgi puppy. Awwww!
The right power for every surface
Different surfaces call for different levels of suction. Select between 3 different cleaning speeds. Monitor speeds, and monitor your usage with a crystal-clear LED display.
Eco 6,000 Pa
Med 9,000 Pa
Turbo 20,000 Pa
Long-lasting, interchangeable batteries
Finish what you started. Enjoy up to 40-minutes of fade-free power that lasts until the job is done.
Ready or not, dust can't hide
Dust bunnies have been living rent-free in the shadows for too long. See more with 6 daylight-bright LED lights in the brush head to illuminate dust and debris under furniture.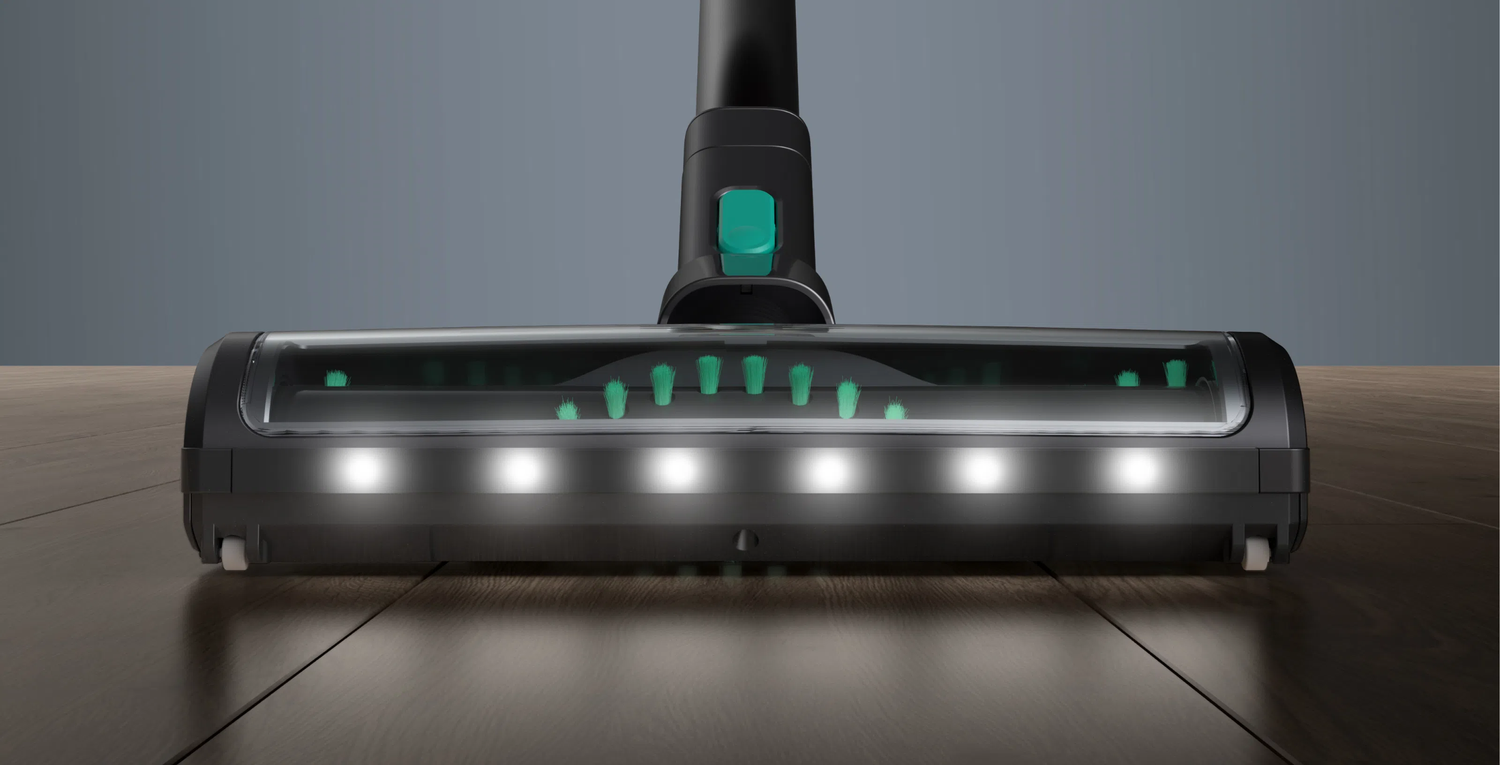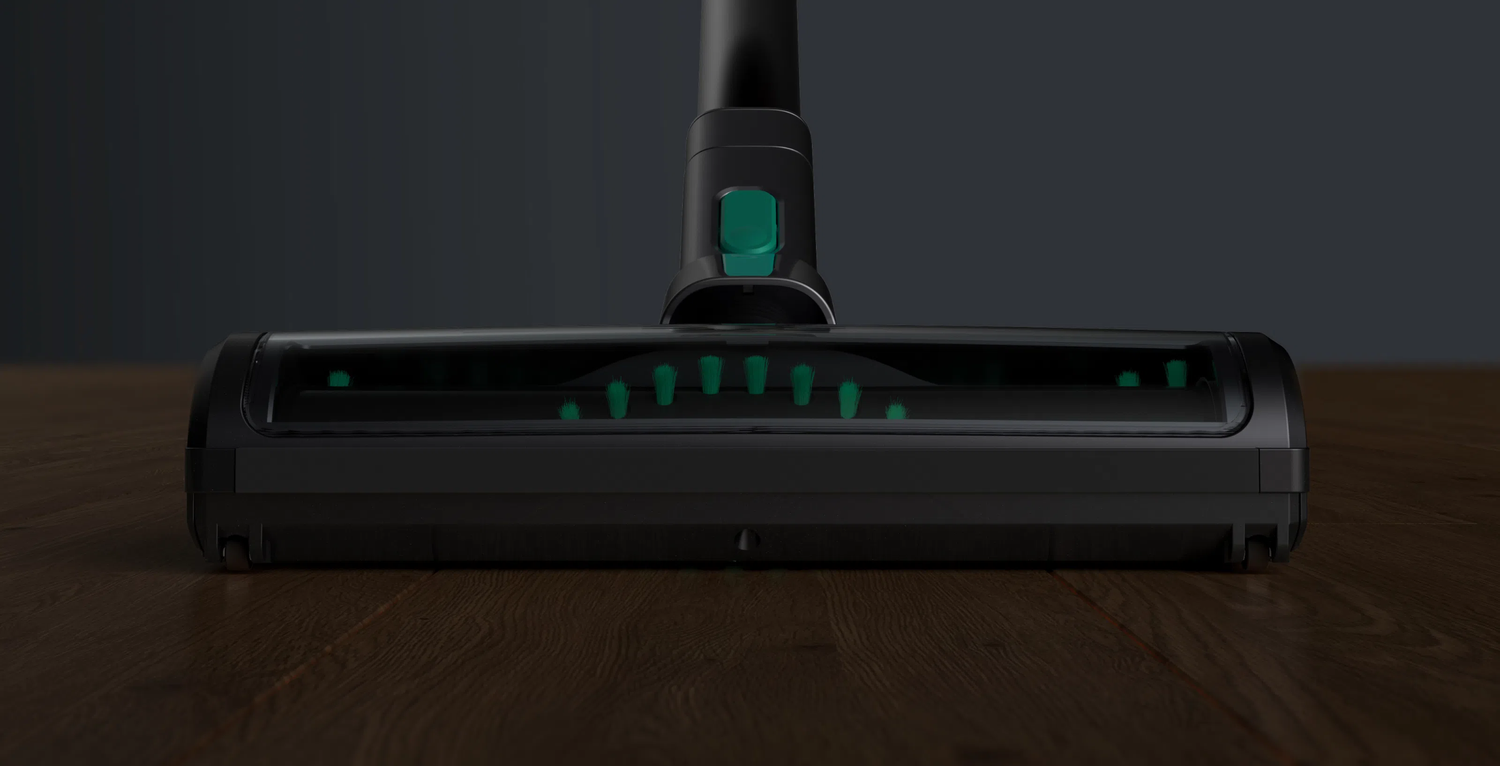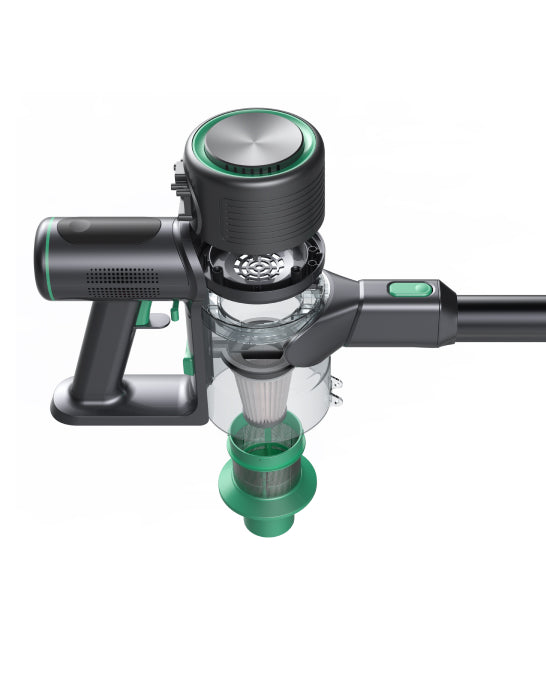 3-stage filtration system
First, the vacuum cyclone separates different sized debris. Next, a metal screen filters large particles like dirt and hair. Finally, a high-efficiency HEPA filter removes 95% of particles <0.3 µm in diameter.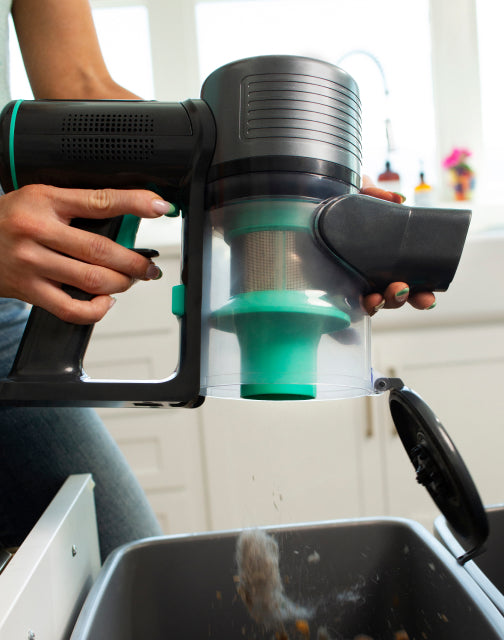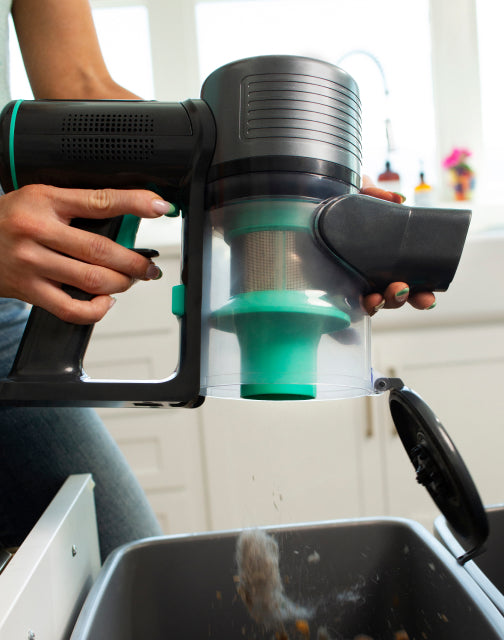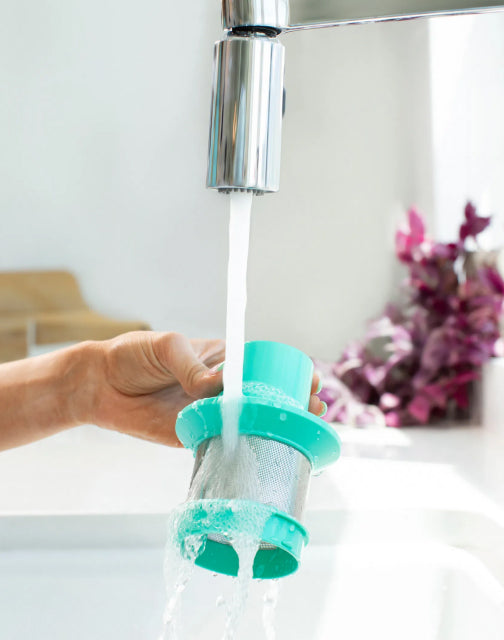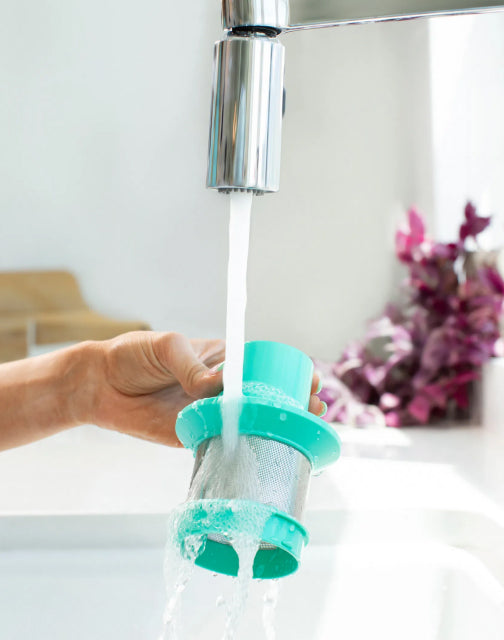 More to love
Use one finger to release and empty the dust cup.
The dust cup and filters are simple to remove, rinse, and reuse.
Rotate the built-in filter brush to knock dust off your filter into the dust cup and maintain maximum efficiency.