2K porch protection with local microSD storage.
$9.99 /
Smart Detections & Notifications
Friendly Faces Facial Recognition
In stock
OR
30-day hassle-free returns.
Answer your door from anywhere with our clearest and most capable wired video doorbell yet. Wyze Video Doorbell v2 gives you 2K video and local microSD storage, so you can capture every moment in more detail than ever. Plus, get video doorbell essentials like two-way audio, real-time alerts, and motion-activated voice deterrence.
View full details
Enjoy crystal-clear 2K video.
Head-to-toe viewing and immaculate 2K resolution means you can capture all porch arrivals and departures in more detail than ever.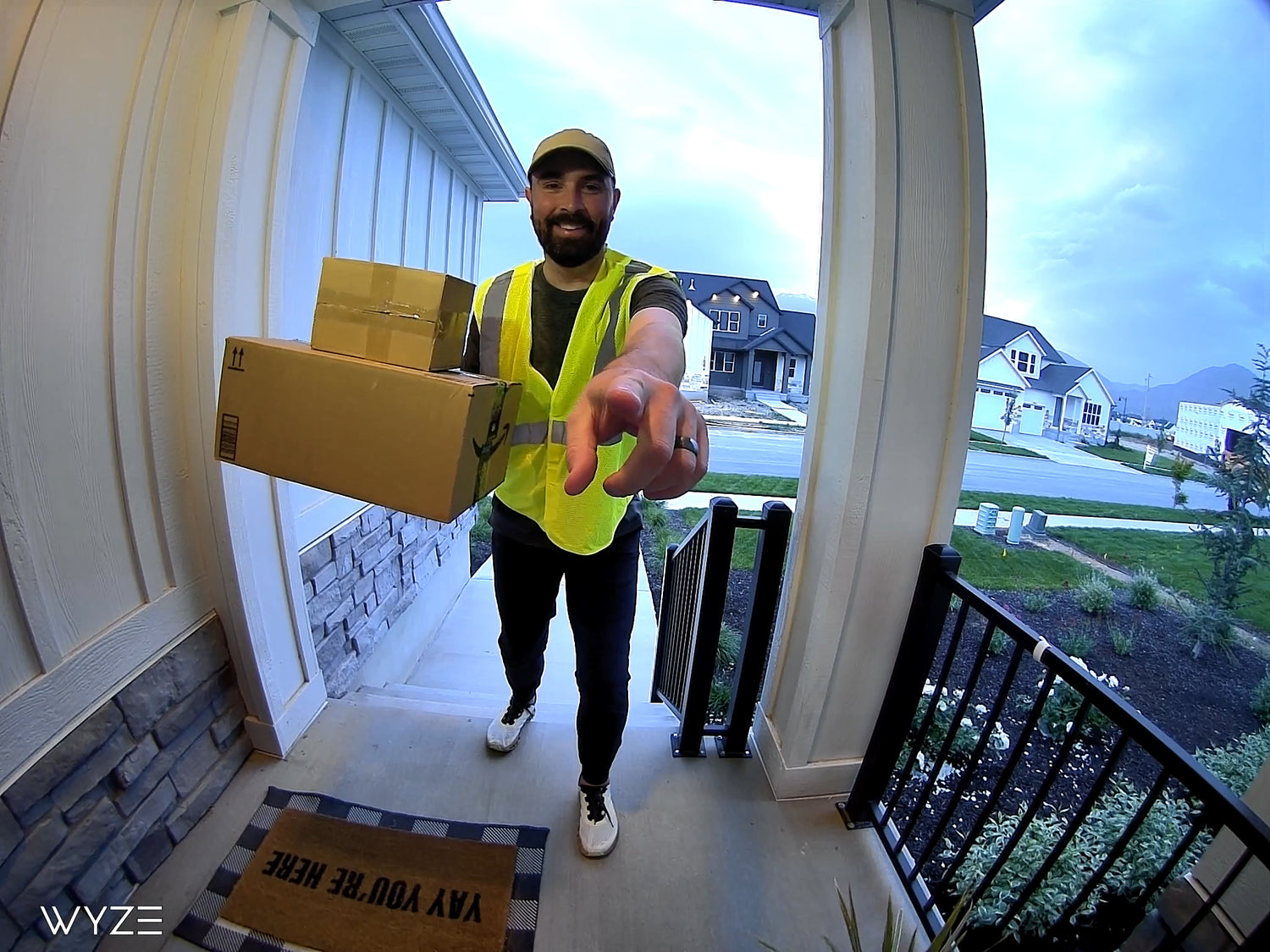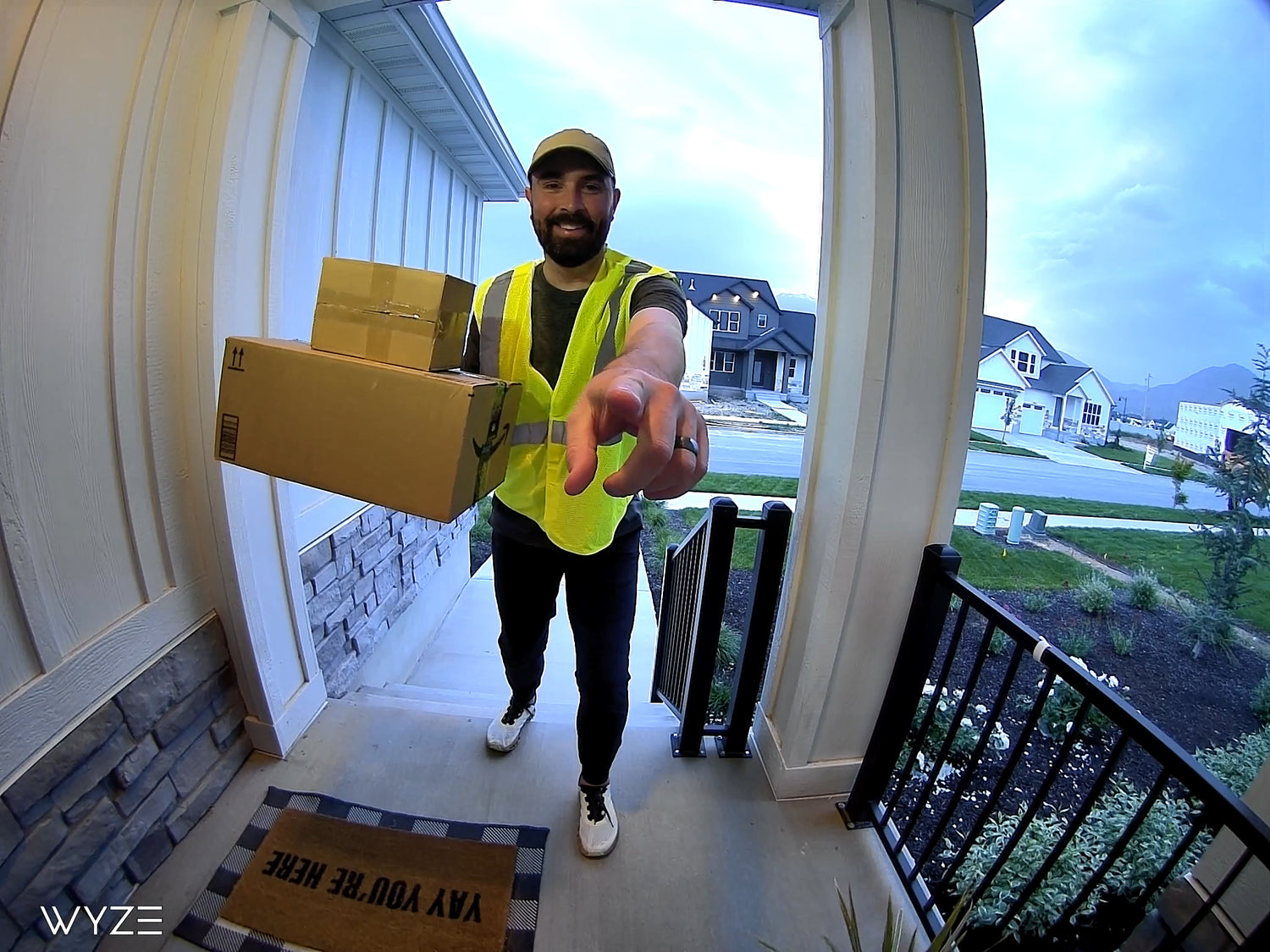 24/7 local recording with microSD card.
The first-of-its-kind onboard microSD card slot allows for continuous local recording. So you can stop wondering what happened before or after the doorbell press.
Works with your home's existing chime.
No more bypassing the existing chime when you upgrade to a smart doorbell. A chime controller is included so you can keep ding-donging the old fashioned way.
Two-way talk.
Quickly respond to visitors by pressing the "talk" button in the Wyze app.
Motion-activated voice deterrence.
Nothing says, "Don't try any funny business" quite like an automated voice prompt that alerts visitors they're being recorded. Simply enable this feature in the Wyze app.
Pre-roll motion recording.
The wired power setup enables 3-6 seconds of pre-roll recording for motion events, so you'll capture the scene before the motion starts.
Plus, all the familiar features you love.
Get AI detections with Cam Plus.
Get Person and Package Detection, and more with Cam Plus. Also enjoy unlimited cloud video storage and smarter notifications.
IP65 weatherproof.
Rated to withstand any weather. Especially, the "it's raining packages which means my partner maxed out the AMEX again" type of weather. That's the worst weather.
Night as clear as day.
Equipped with our award-winning starlight sensor for incredible Color Night Vision. You know what else won an award? That guy's face. For looking like the human version of a car wreck.
Works with Alexa and Google Home.
Use your Amazon Echo, Alexa, and Google Home devices to view live feeds of your doorbell. Even get smart alerts when a person is detected at your door, with Cam Plus.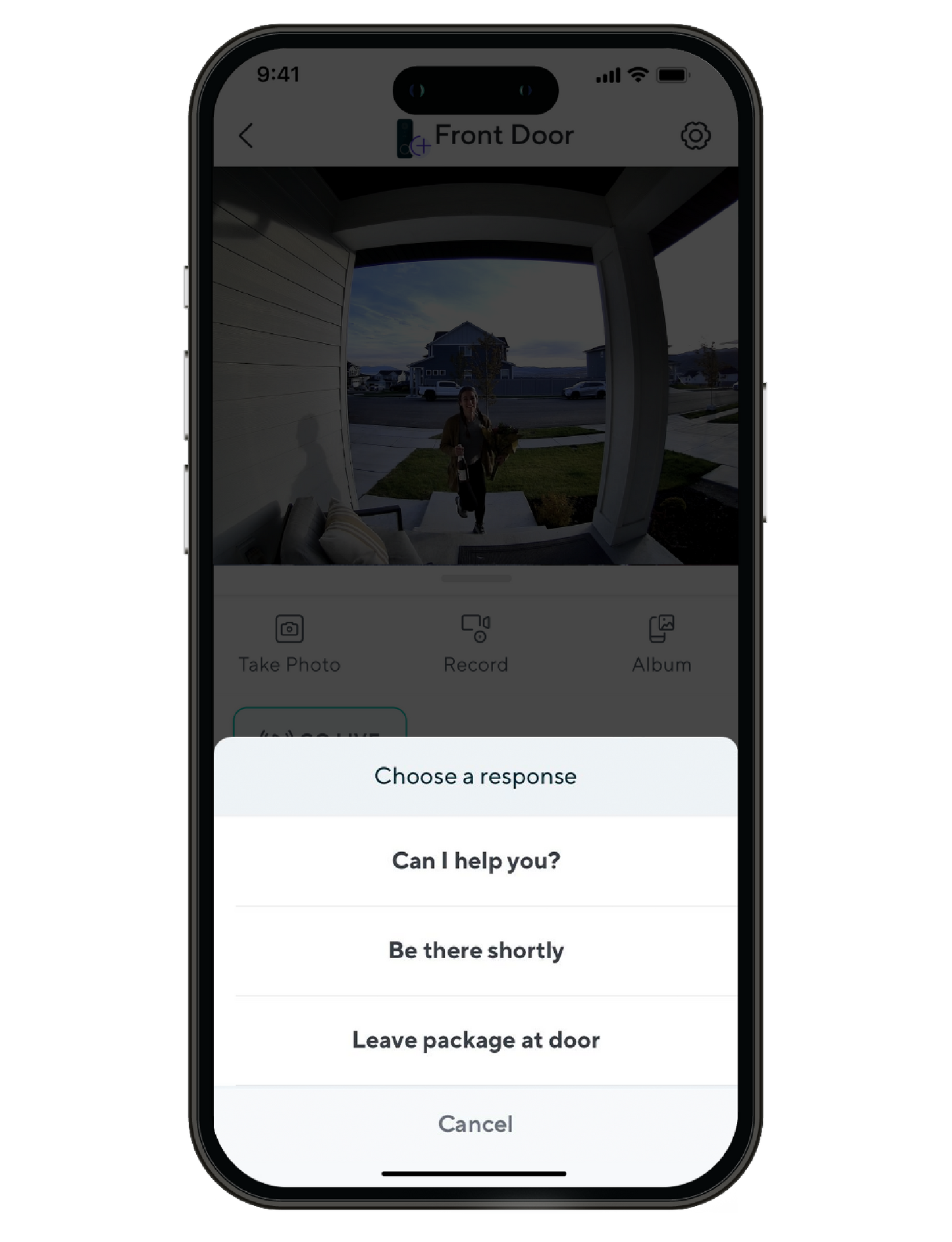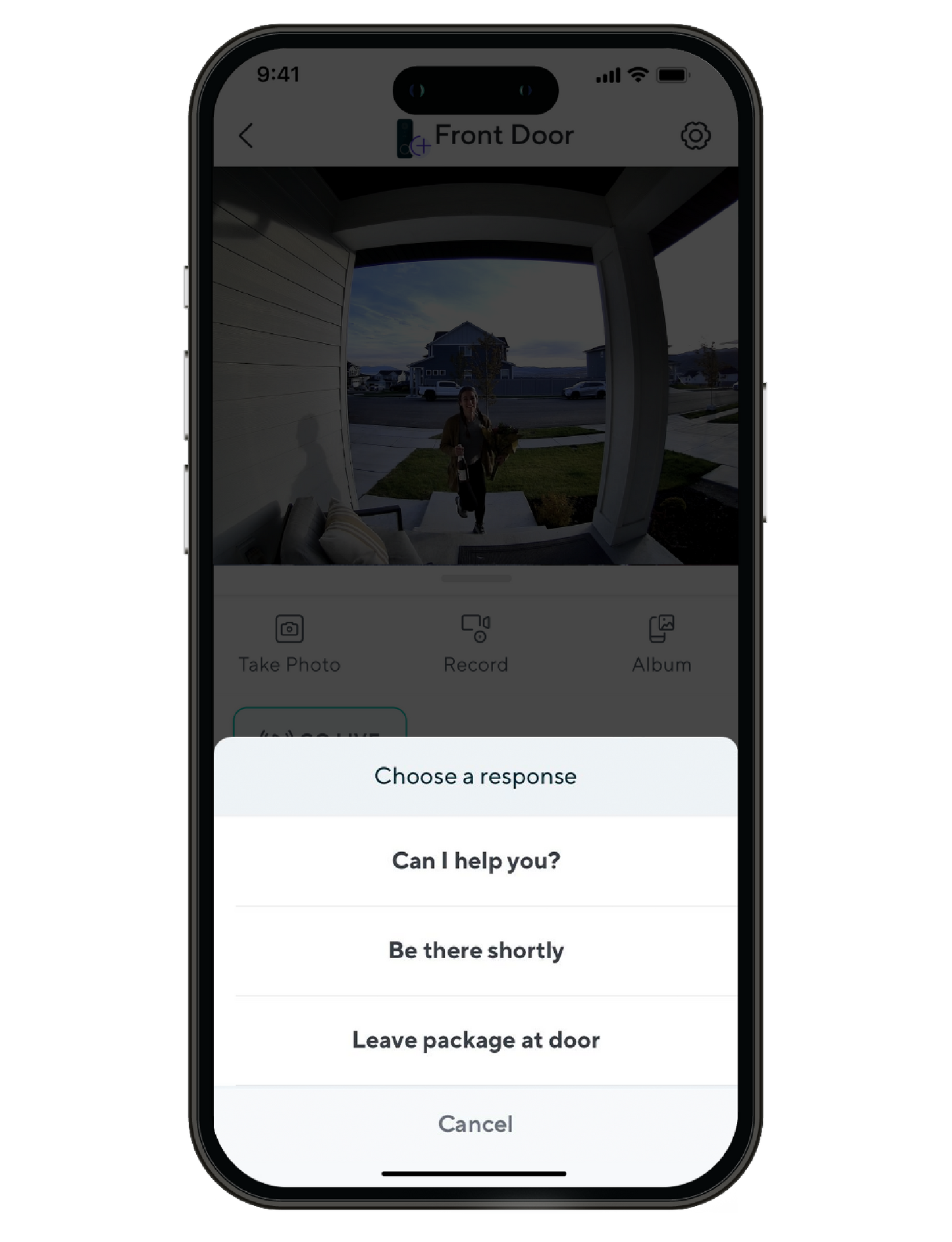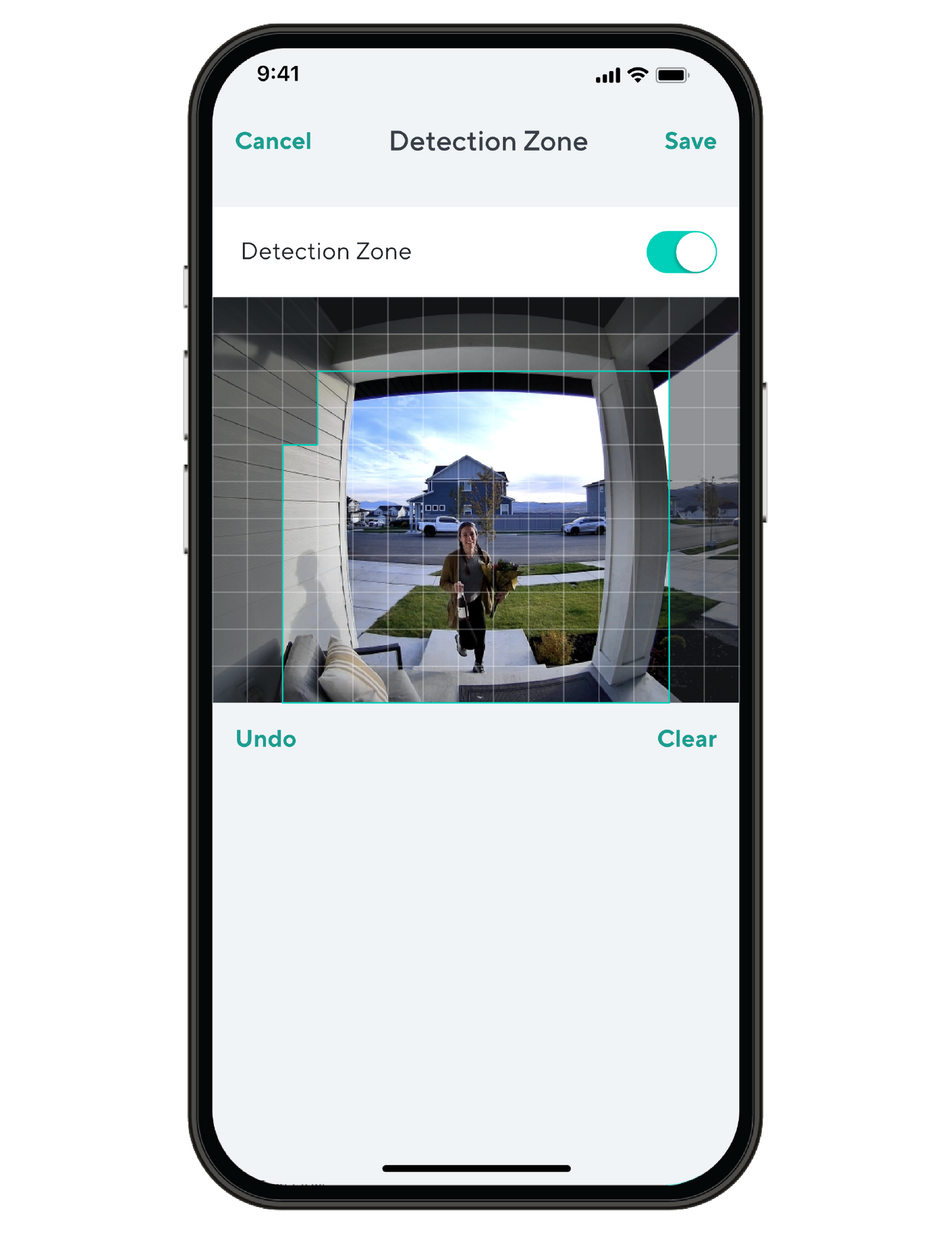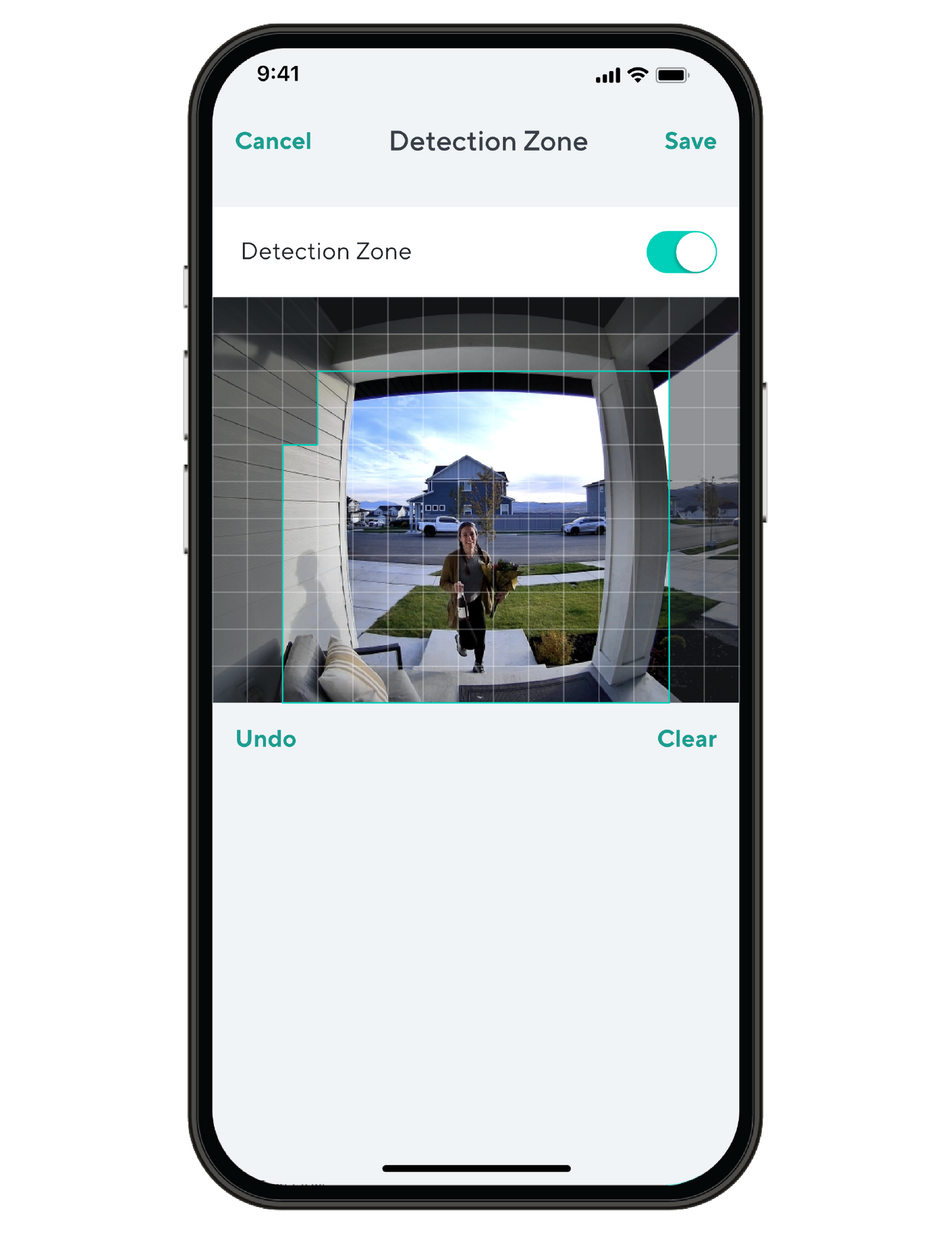 An angled mounting wedge is included with every doorbell to help you achieve the perfect view.
Use preset quick responses to have the doorbell say things like: "Be there shortly" or "Leave the package at the door."
Set custom detection areas so you only receive motion notifications from areas of interest.
Leave no dong un-dinged.
Here's a fancy pants recap of why Wyze Video Doorbell v2 is the best smart video doorbell around.