Control any outlet from anywhere.
In stock
OR
30-day hassle-free returns.
Start living in the future. Make your normal ol' devices smart!
View full details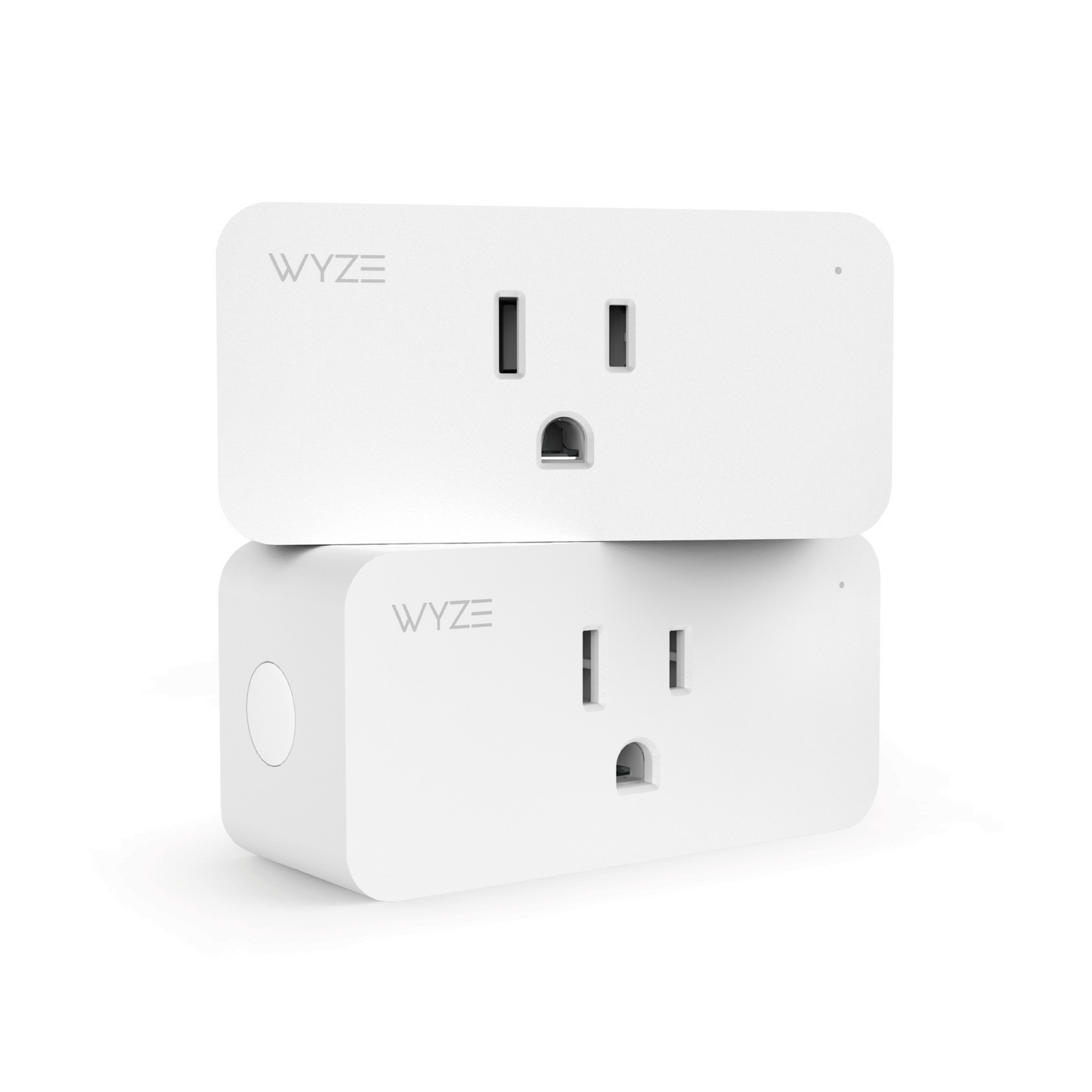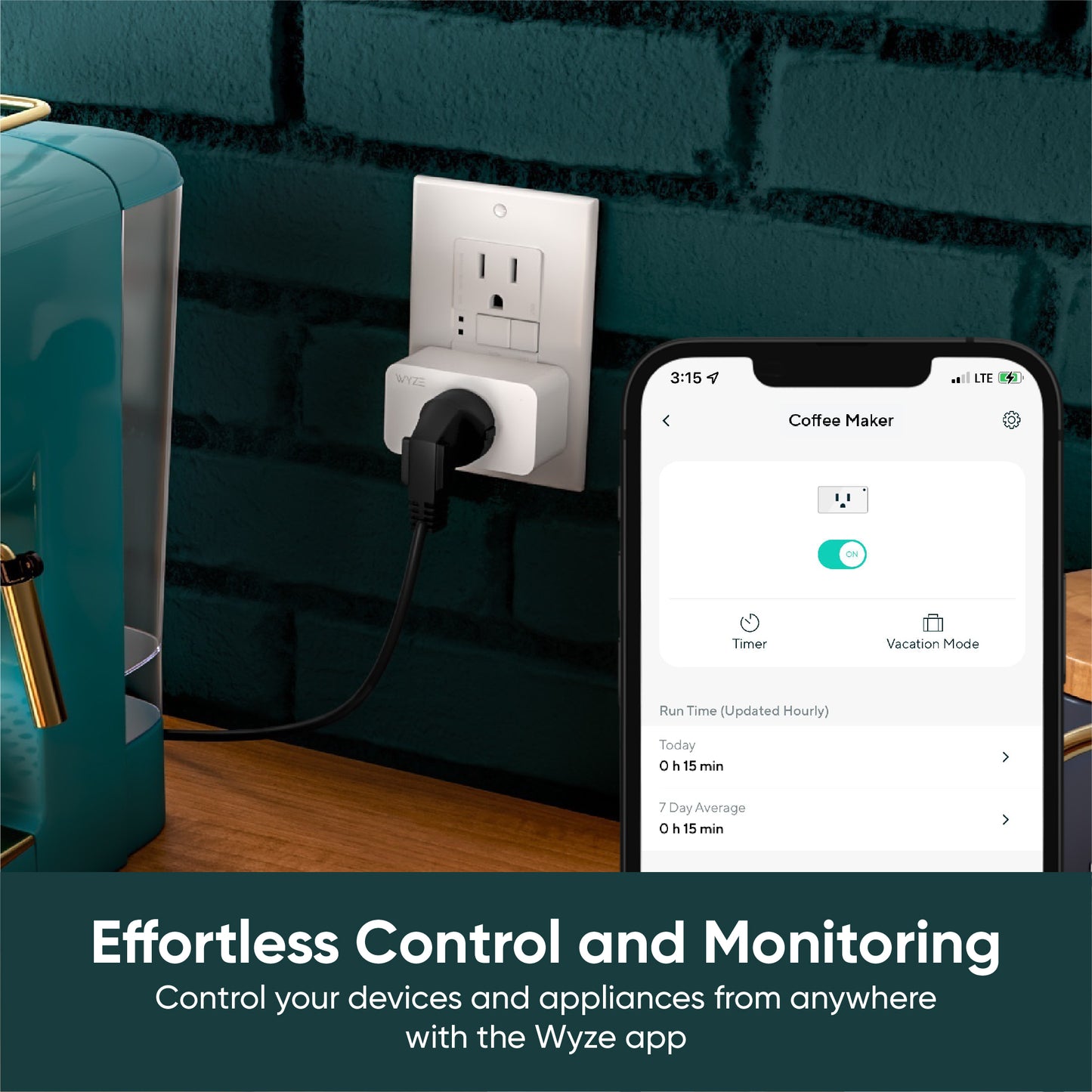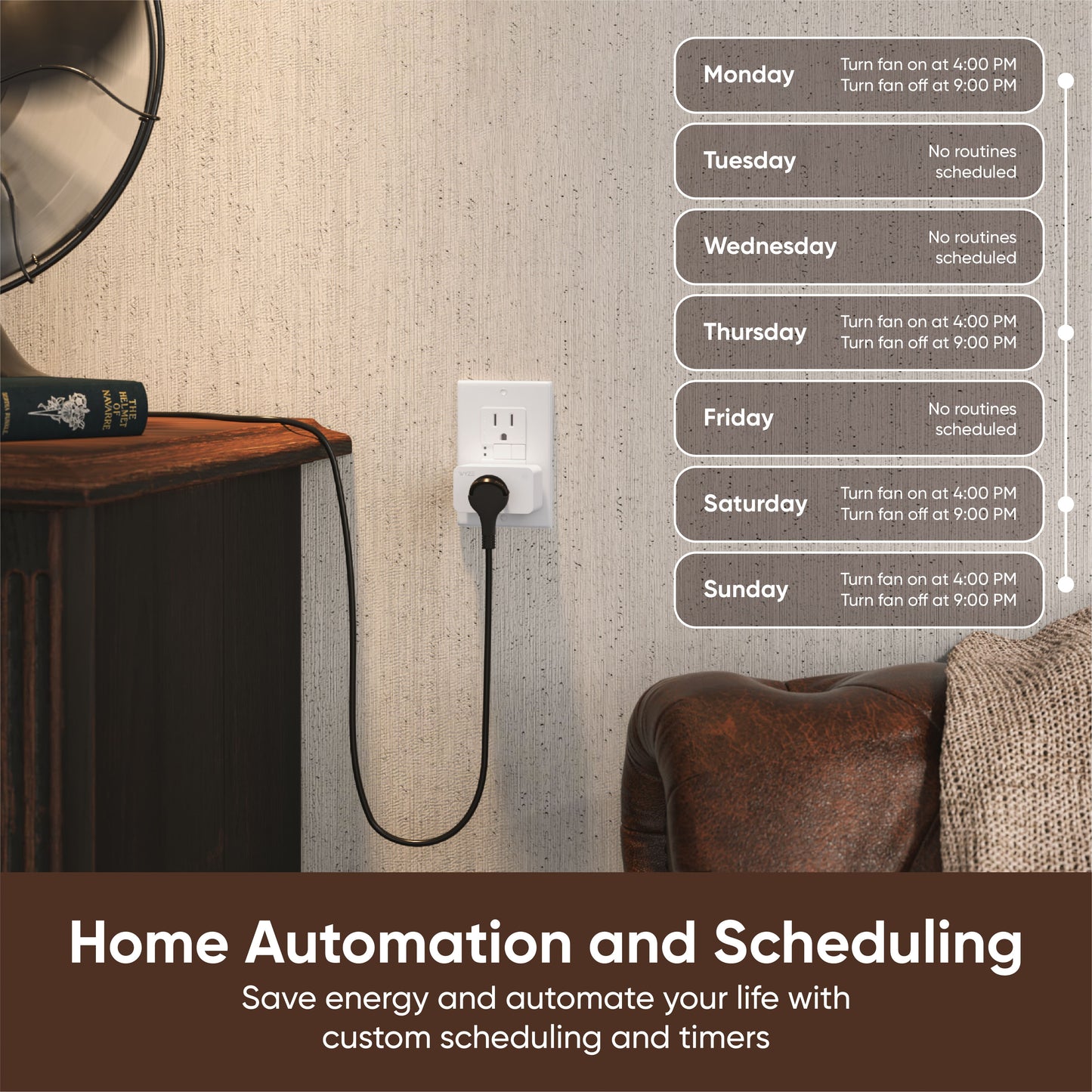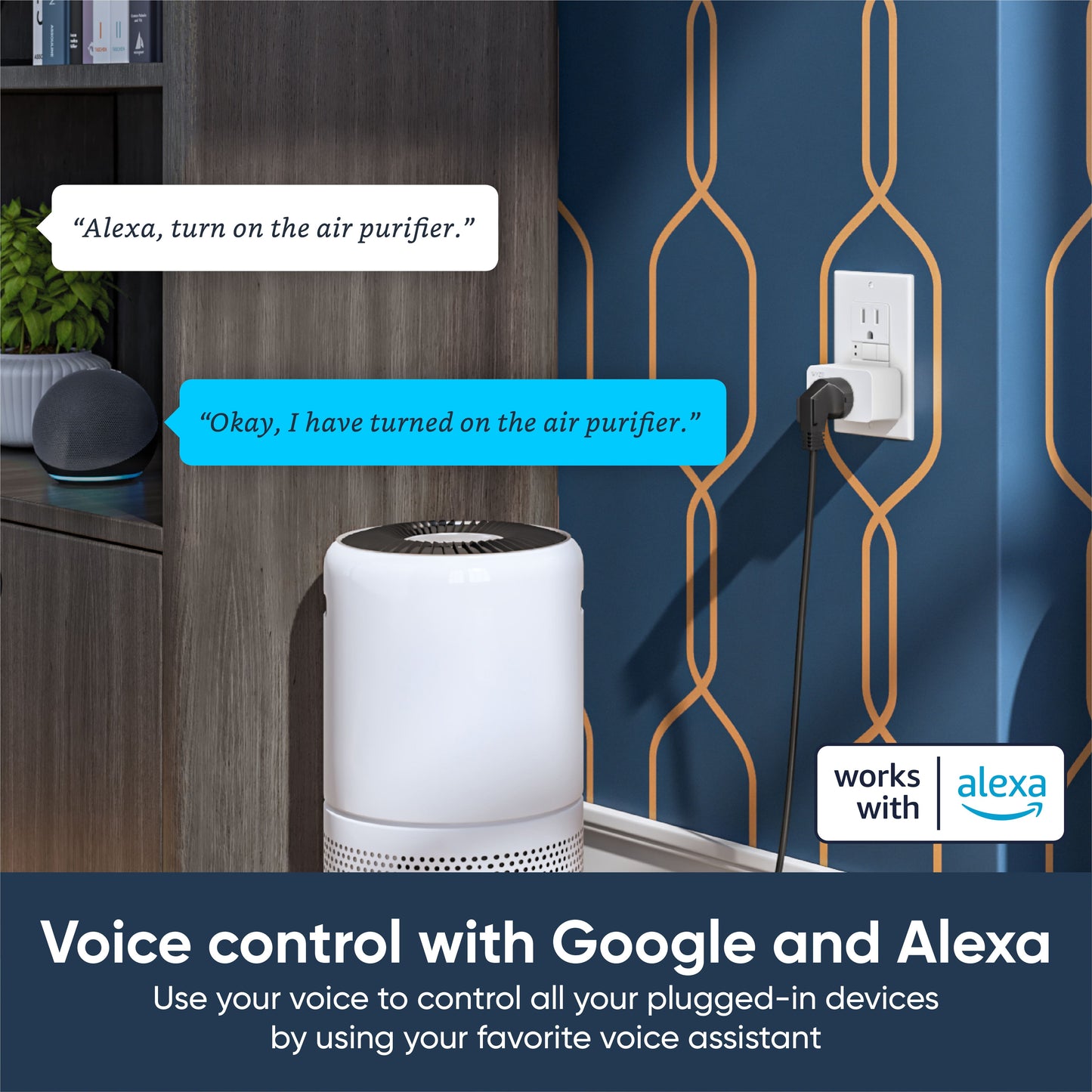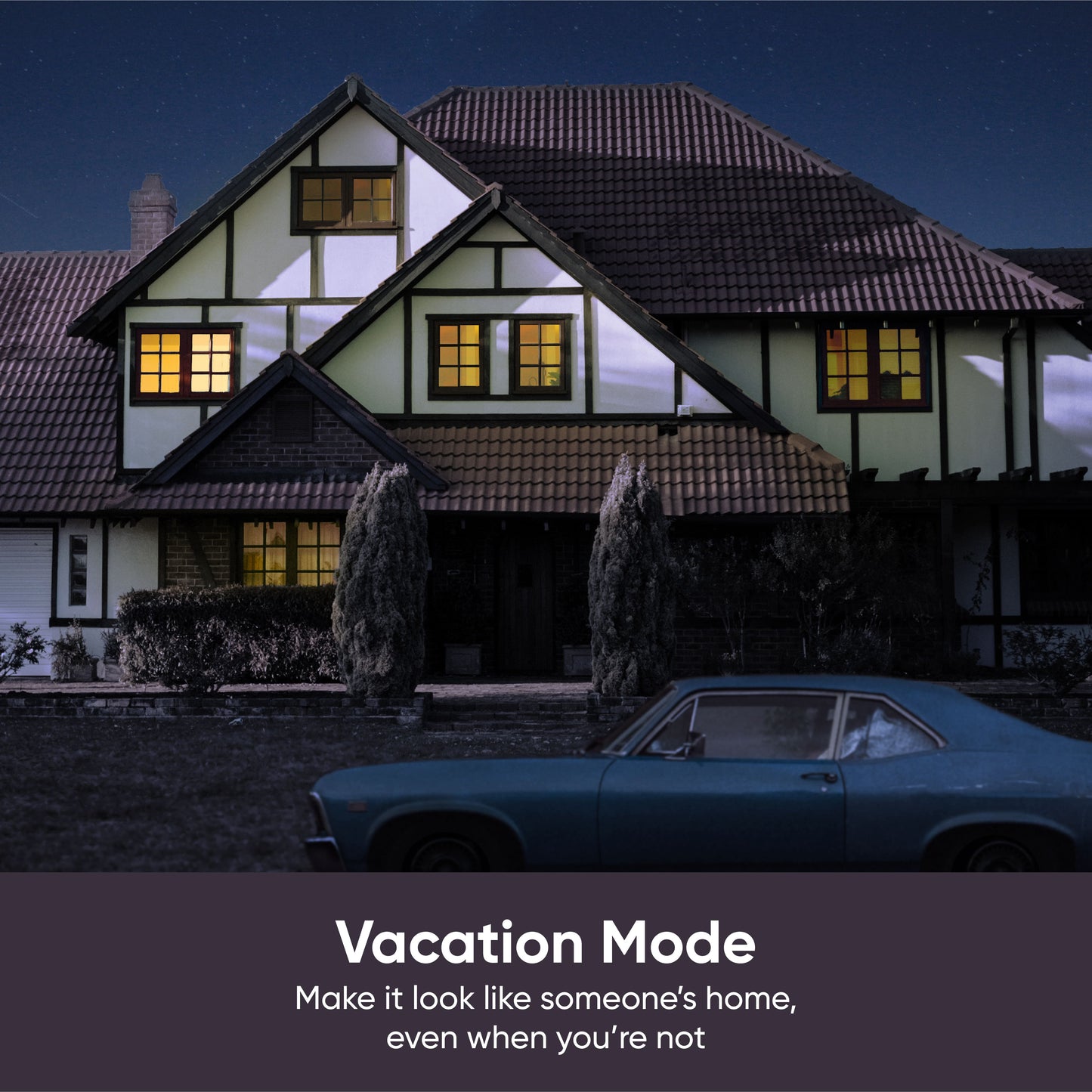 Control from anywhere.
Wyze Plug gives you a simple way to turn on/off any outlet remotely. Easily control, lamps, fans, and other devices from the palm of your hand. No hub required.
"The best affordable smart-plug"
Save energy with scheduling.
It's time to the hassle out energy savings.
Create schedules for your devices to turn on/off automatically at certain times of day or when you leave the house.
Quick controls in the Wyze app.
Check to see if you left your Wyze Plug on and tap to turn it off remotely, right from the Wyze app.
Easily view daily and weekly run times and group multiple plugs together, controlling them all with one tap.
Works with Alexa and Google.
Got your hands full? Command your devices using just your voice with Amazon Alexa and Google Assistant.
Vacation Mode.
When enabled, Wyze Plug can turn your stuff on and off at random making it look like you're home, so people think twice about coming over uninvited.
An ecosystem that works together.
Your individual Wyze devices are awesome. As a team, the possibilities are endless. A light switch that unlocks the door. A lock that flips on the lights and cranks the AC. All of our smart devices can talk, what they say is up to you.