The Future of Professional Monitoring is Here
Real-time Video Verification and 911 Dispatch through your Wyze Cam
A professional monitoring solution on a mission to zero false alarms.
Choose a plan.
No commitment. Cancel anytime.
AI-powered professional security. All you need is a Wyze Cam.
30-day hassle-free returns.
Turn your Wyze Cam into a security system with Cam Protect. Ridiculously affordable professional security monitoring and facial recognition. 
Savings tip: Reach out to your homeowner's insurance provider to see if you can get a discount for having a security system. Some homeowners can save the entire amount of a single Cam Protect license. 
View full details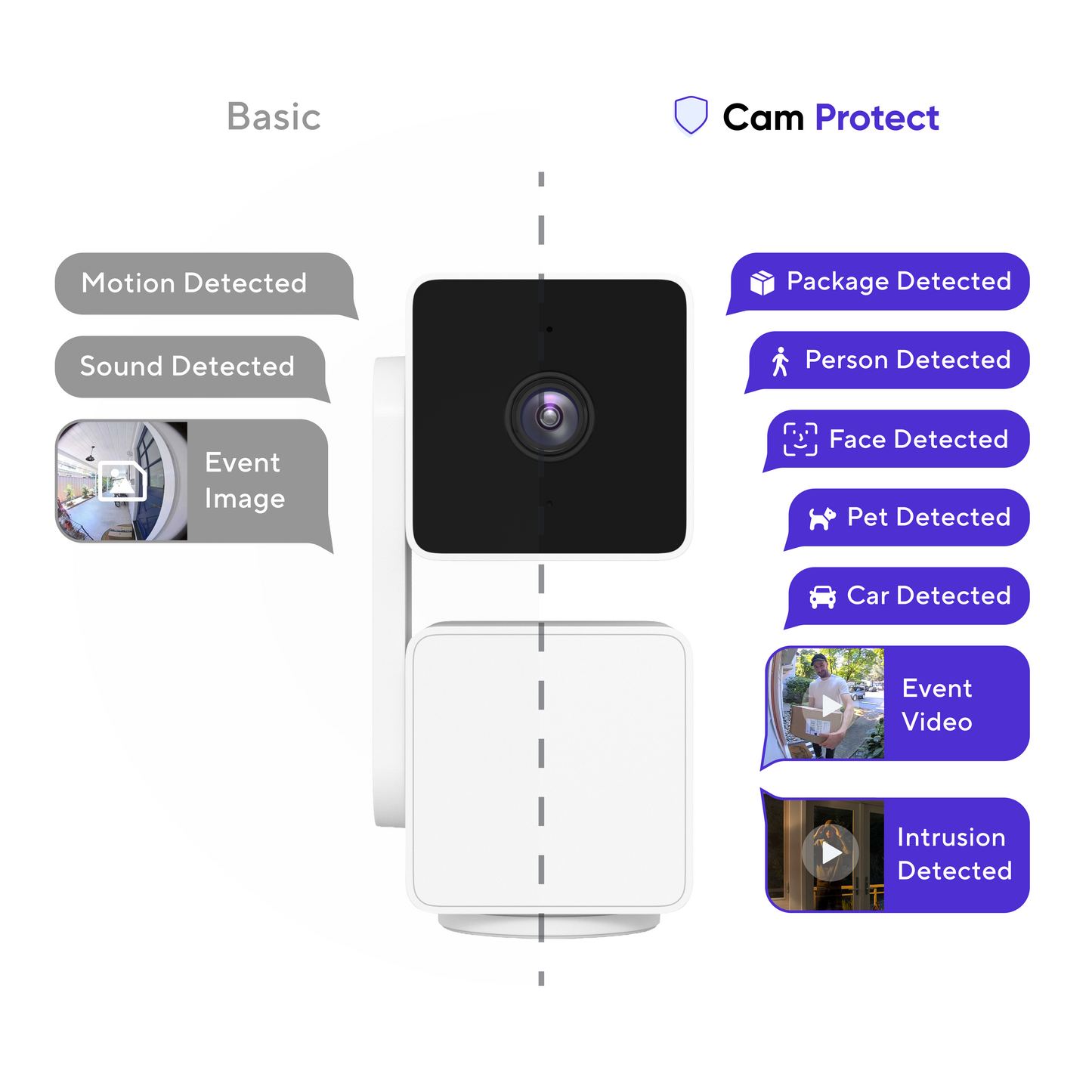 Works with select Wyze Cams
Wyze Cam OG

Wyze Cam Pan v3/v2/v1

Wyze Cam v3 Pro

Wyze Cam v3/v2
Protecting what matters most, while also protecting your wallet.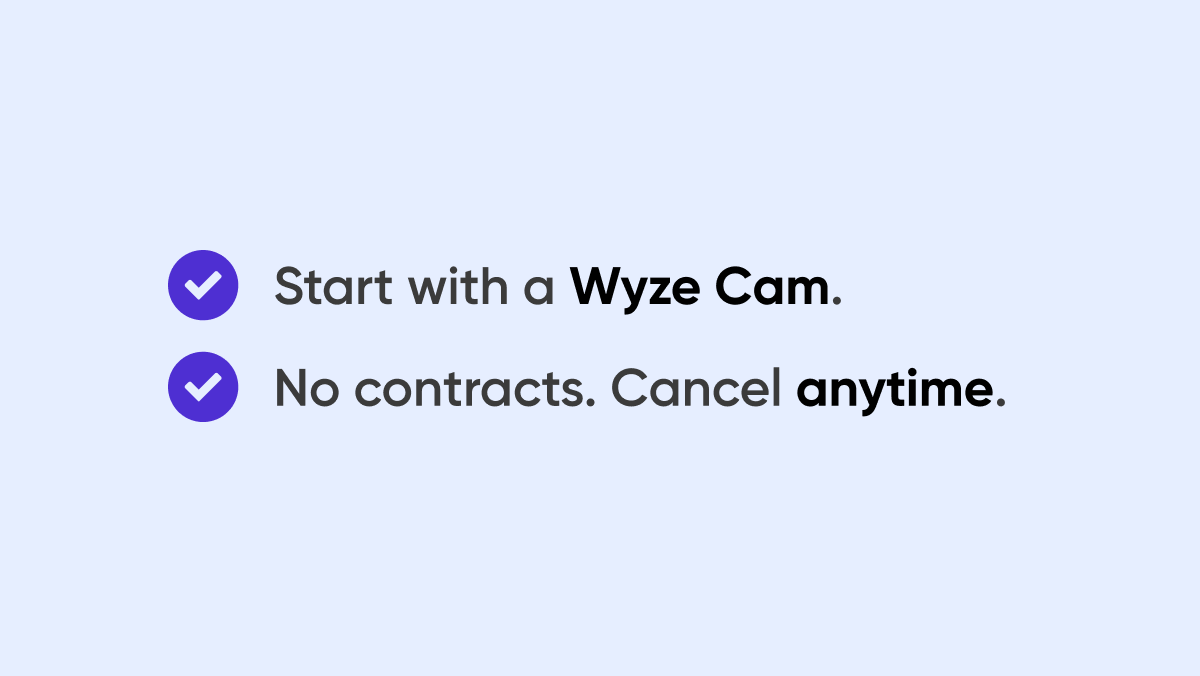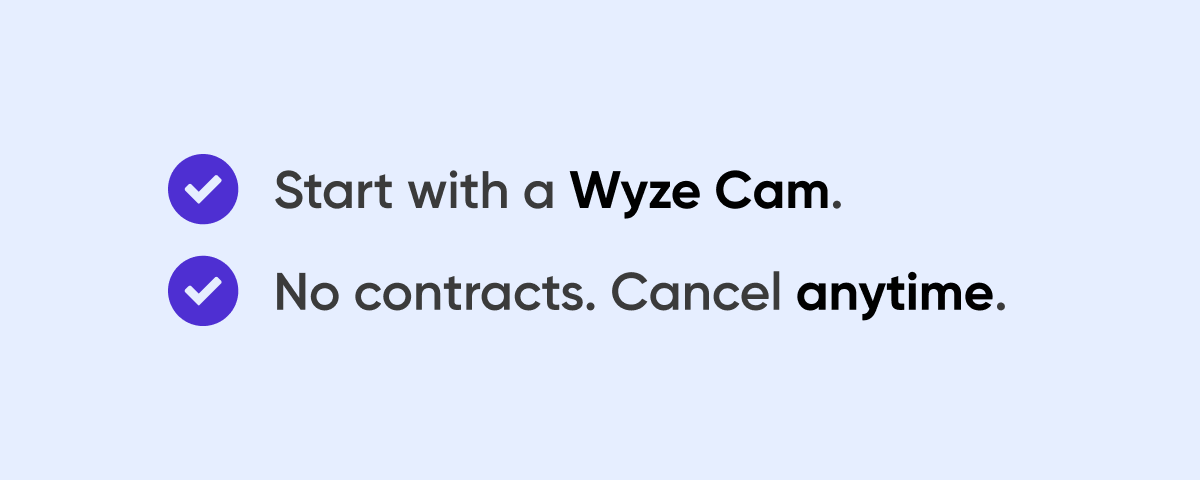 Get help quick! But only for true, verified emergencies.
An alarm response will trigger only if you or the agent determines there is a threat. The best part? False events can easily be cancelled from the Wyze app and law enforcement won't be called.
24/7 video security made simple — all you need is a Wyze Cam to arm your home.
Enable Cam Protect on your Wyze Cam and unlock the benefits of video home monitoring. Whether you're walking out the door, tucking in for the night, or suddenly remembering from the other side of the planet, professional monitoring on any of your Wyze Cams is always just a screen tap away.
Friendly Faces recognition.
Don't just detect people, recognize them. Cam Protect features Friendly Faces, our next-level, long-awaited facial recognition AI. Say goodbye to boring, regular old Person Detected alerts and say hello to your friends by name.
Get every Cam Plus benefit and more with Cam Protect.
Unlock unlimited 14-day cloud storage with Person, Pet, Package, and Vehicle Detection. Plus, exclusive discounts on select Wyze products.
24/7 professional monitoring powered by Wyze and backed by Noonlight.
Meet the team on standby ready to help at a moment's notice.
Protect your home with Cam Protect today.
No commitment. Cancel anytime.
$3.33/ camera / month
Get Cam Protect