Shine a focused light on what matters.
In stock
OR
30-day hassle-free returns.
Shine a focused light on what matters.
View full details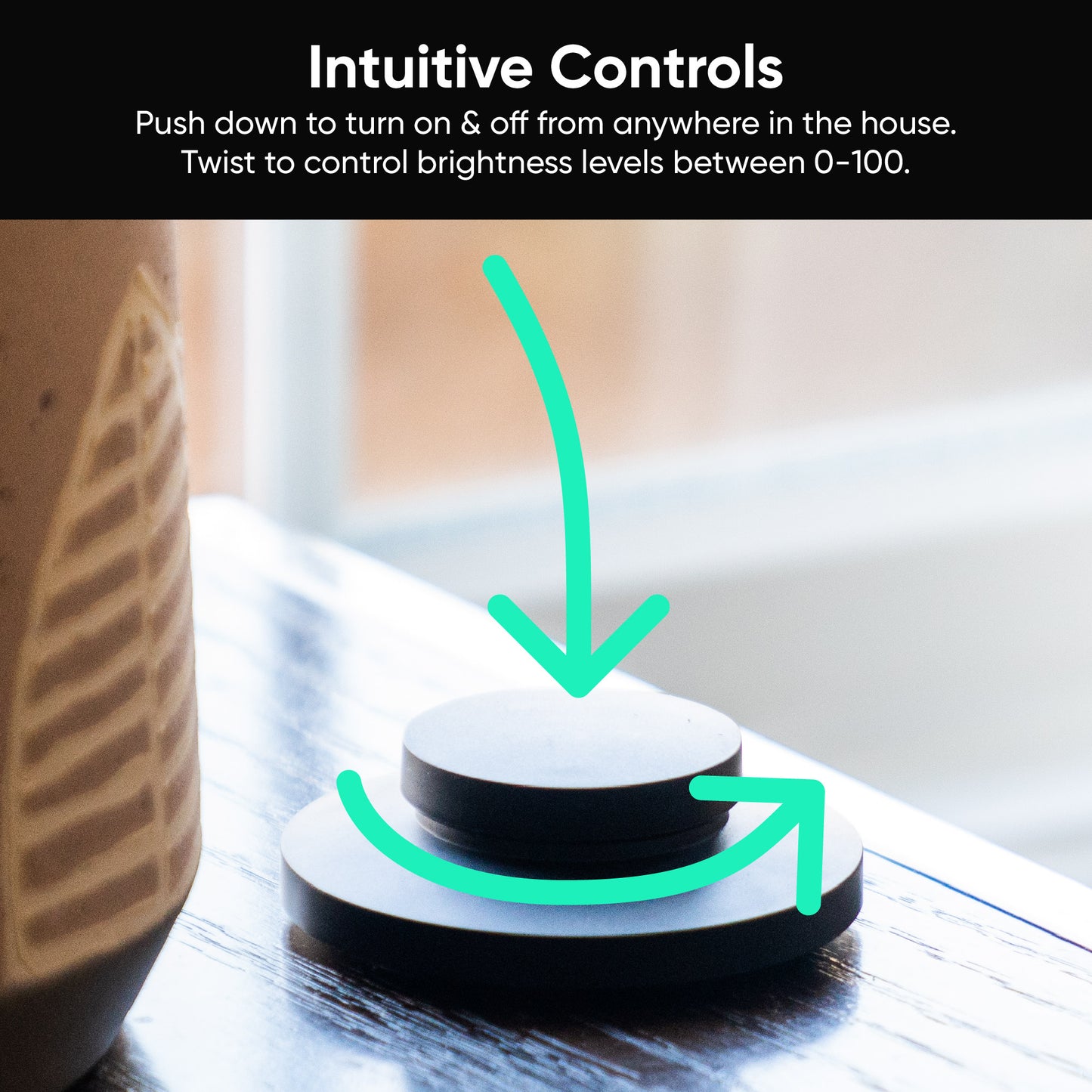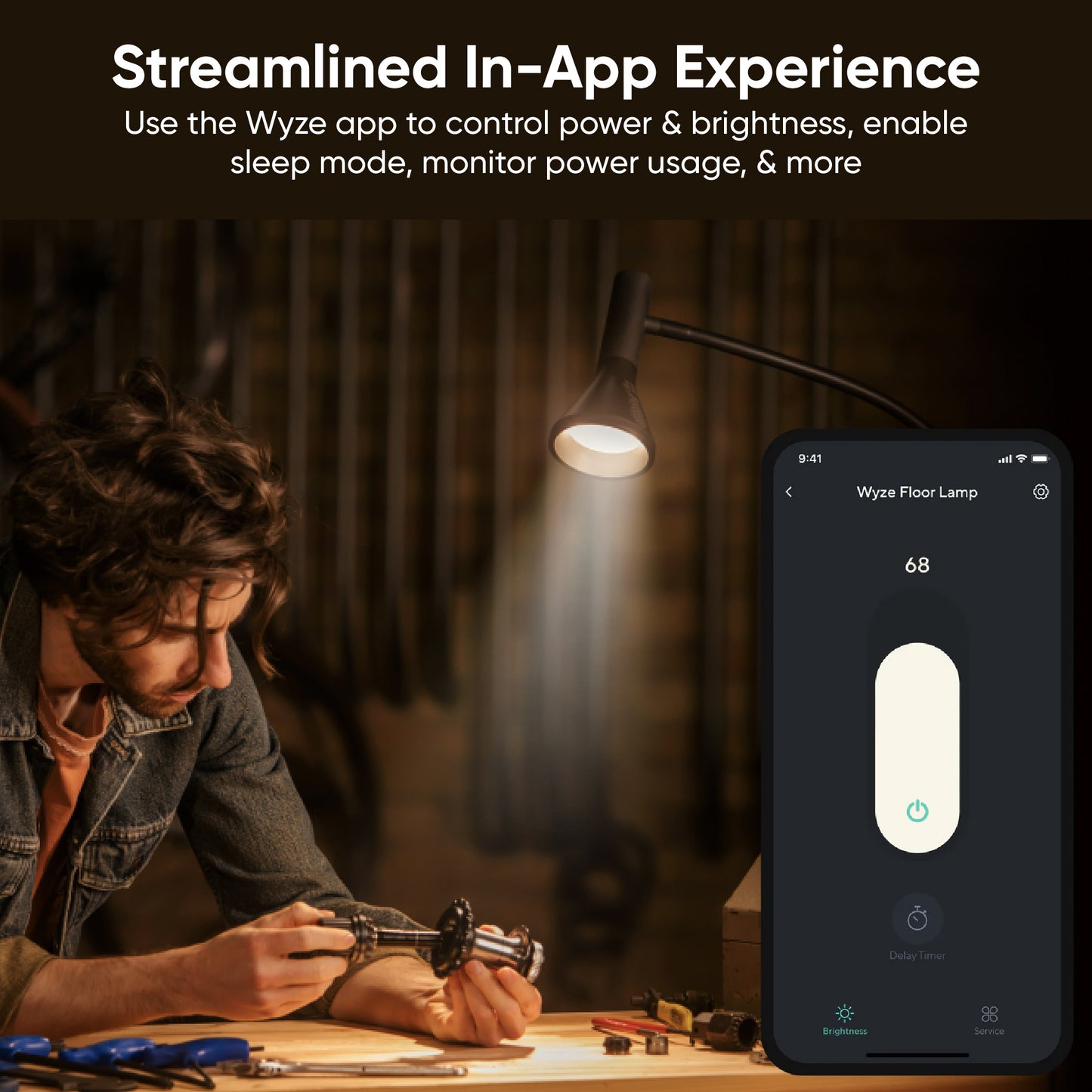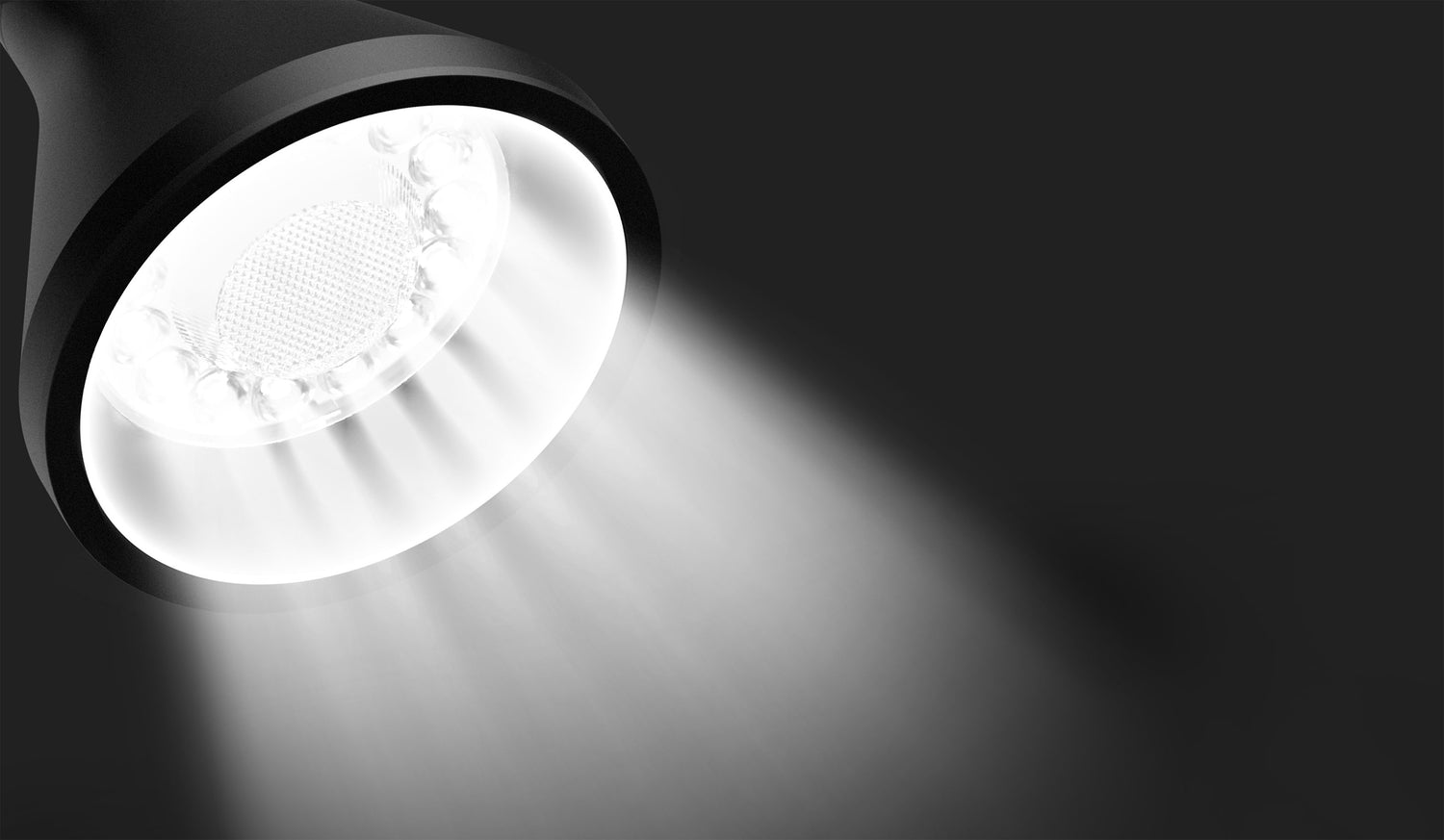 15 individual condenser lenses provide an even lighting experience
Traditional floor lamps often have light dispersion problems that make books harder to read, colors harder to identify, and strain the eyes. We've solved this problem using 15 groups of individual condenser lenses to confine light with a sharp 23° angle so you can have even lighting for whatever you're doing.
Fine-tune your brightness with Bluetooth remote and 11 levels of lighting
The more you use the lamp, the more it learns your preferences using AI Deep Learning. In just a few uses, Wyze Floor Lamp learns your desired settings and turns on to the brightness level you want.
Super focused 23° light shines for your dedicated work
15 groups of individual condenser lenses make this the first floor lamp with truly directional lighting. Directional lighting makes it possible to focus light exclusively on your work without disturbing others around you.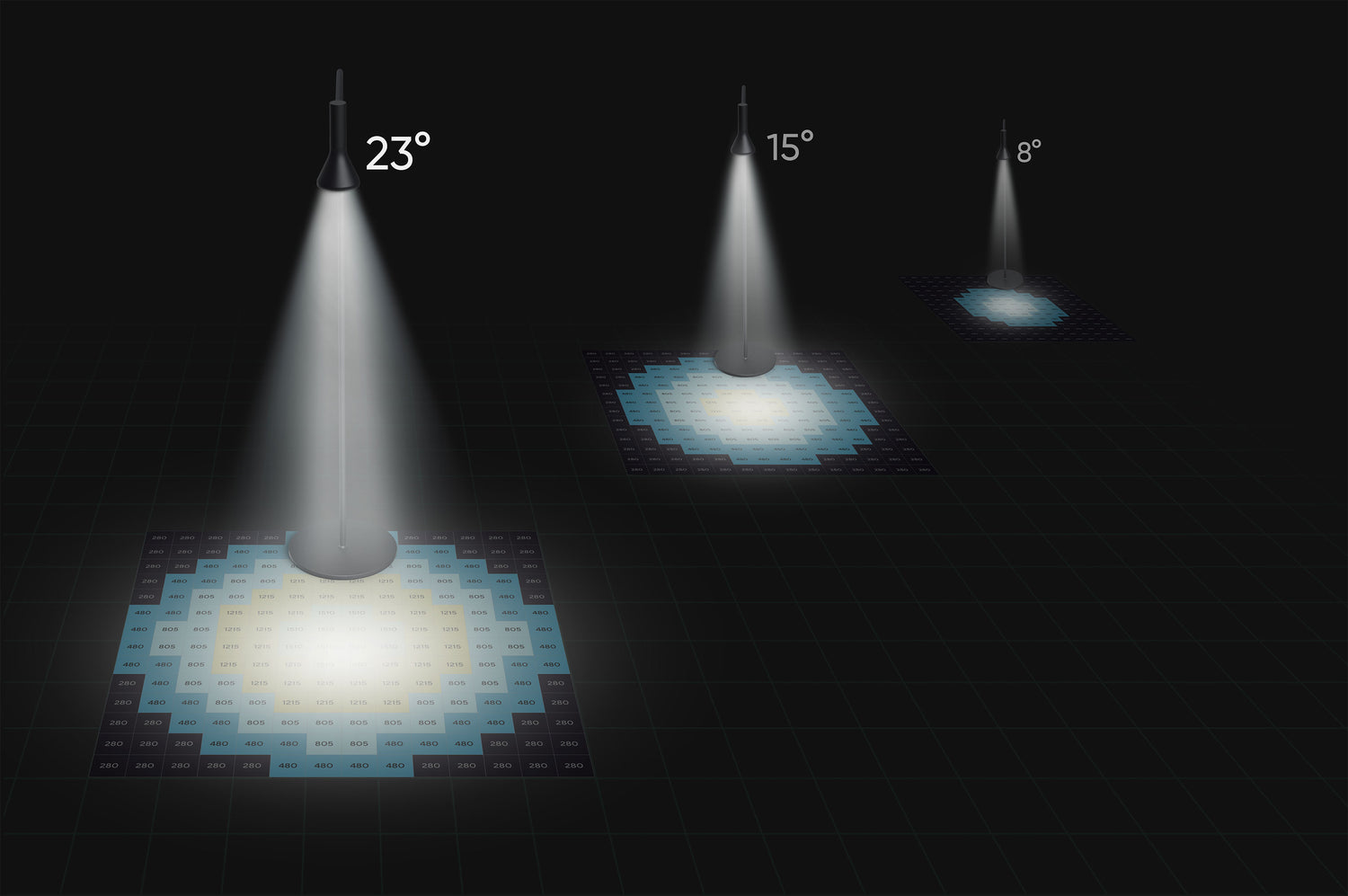 Turns on to your learned brightness levels for reading and getting stuff done
The AI wireless Bluetooth remote controls your lighting experience - on/off and brightness adjustment are more convenient with Wyze Floor Lamp. Place your remote by your sofa, workstation, desk, or nightstand. The remote has a magnet on the bottom for easy mounting on metal surfaces.
Unique 5' 11" lamp stand with flexible neck lets you shine light in any direction
We designed a rare 5' 11" lamp stand with a 2' flexible neck so you can easily light up anywhere you want from sofas and recliners to workstations and ceilings.
Truer colors and finer details for drawing, crafting, and puzzles
Wyze Floor Lamp has an exceptionally high Color Rating Index (CRI) of 90+. When paired with the 23° light, a premium lighting experience is provided to bring out more vivid and truer colors.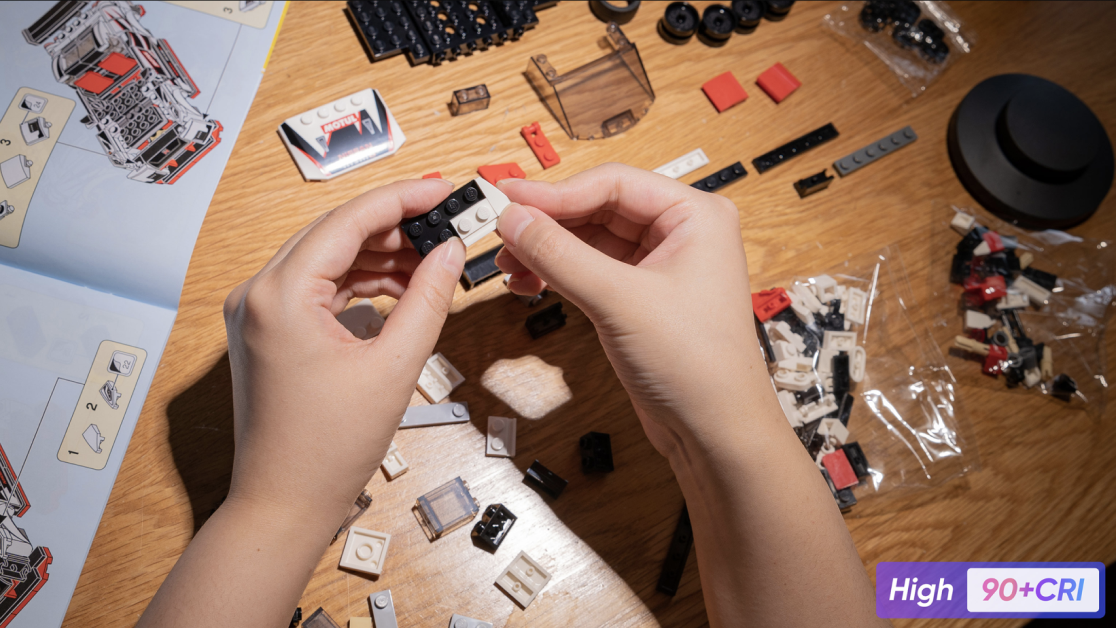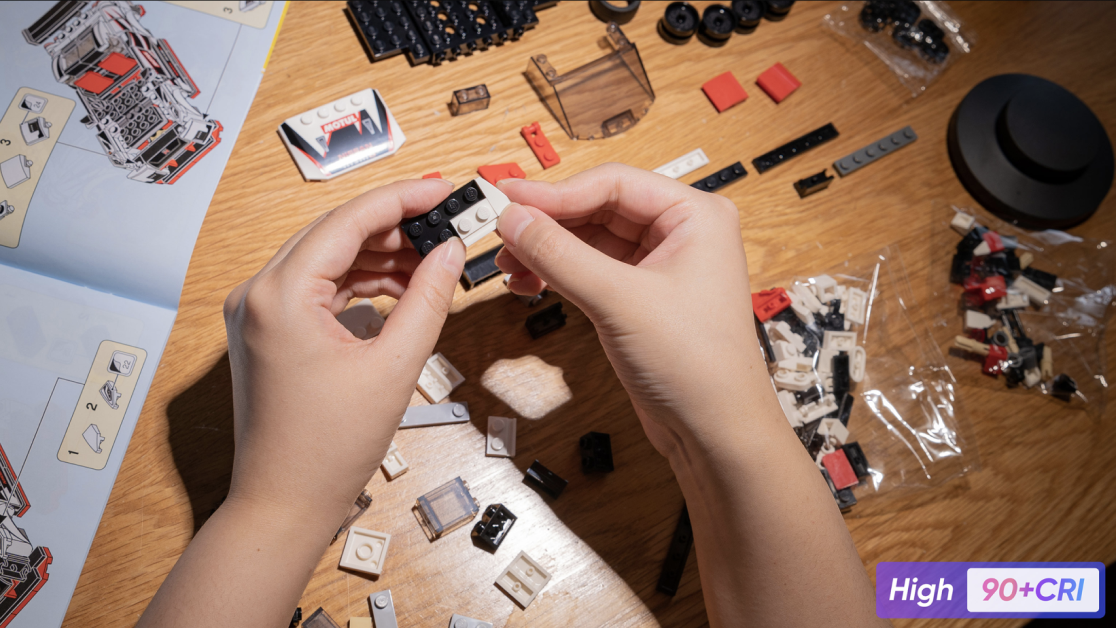 90+ CRI rating
The center brightness can reach up to 1400lx International Grade A brightness level.* *when the bulb is positioned at 47" from the surface or object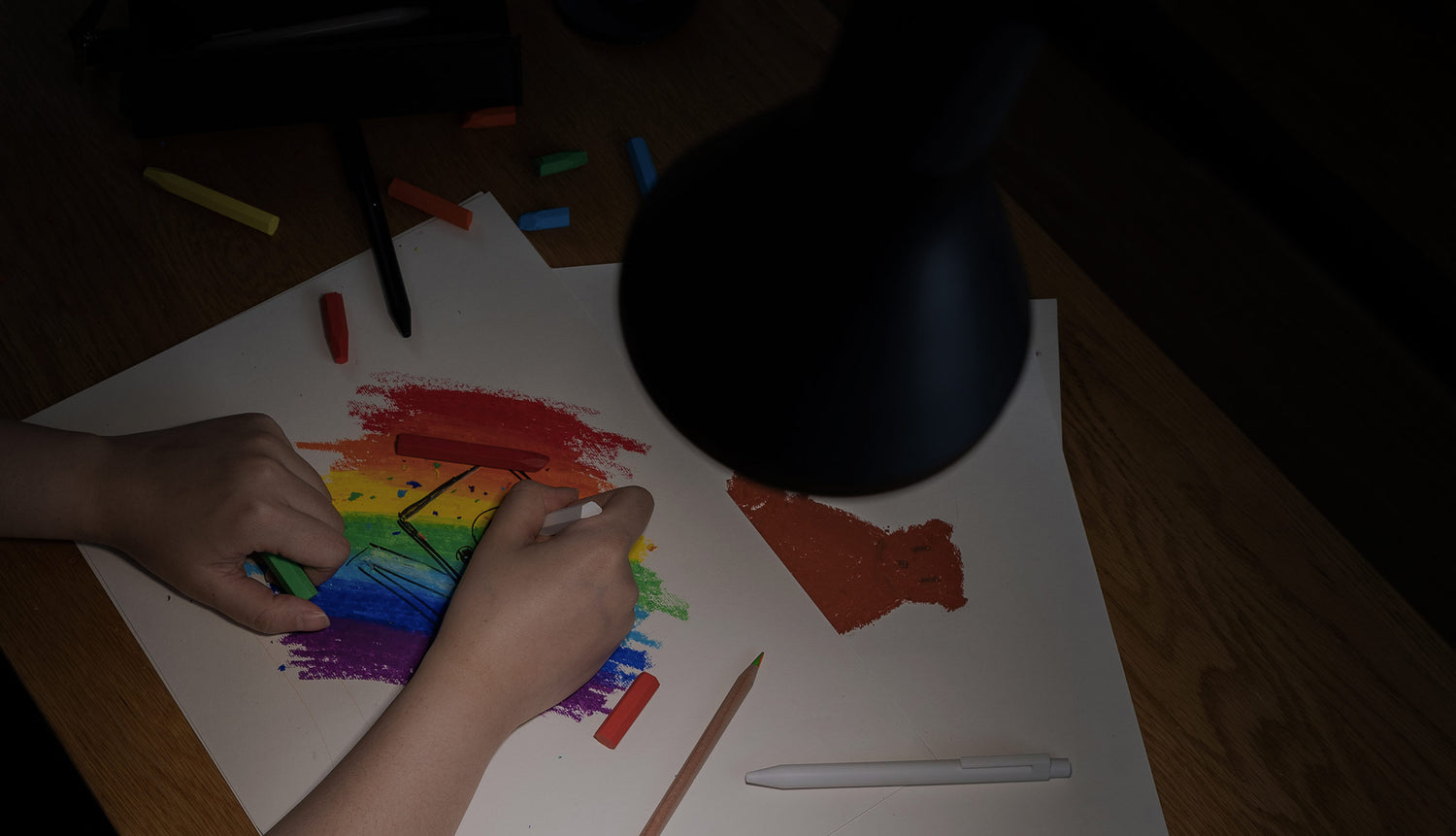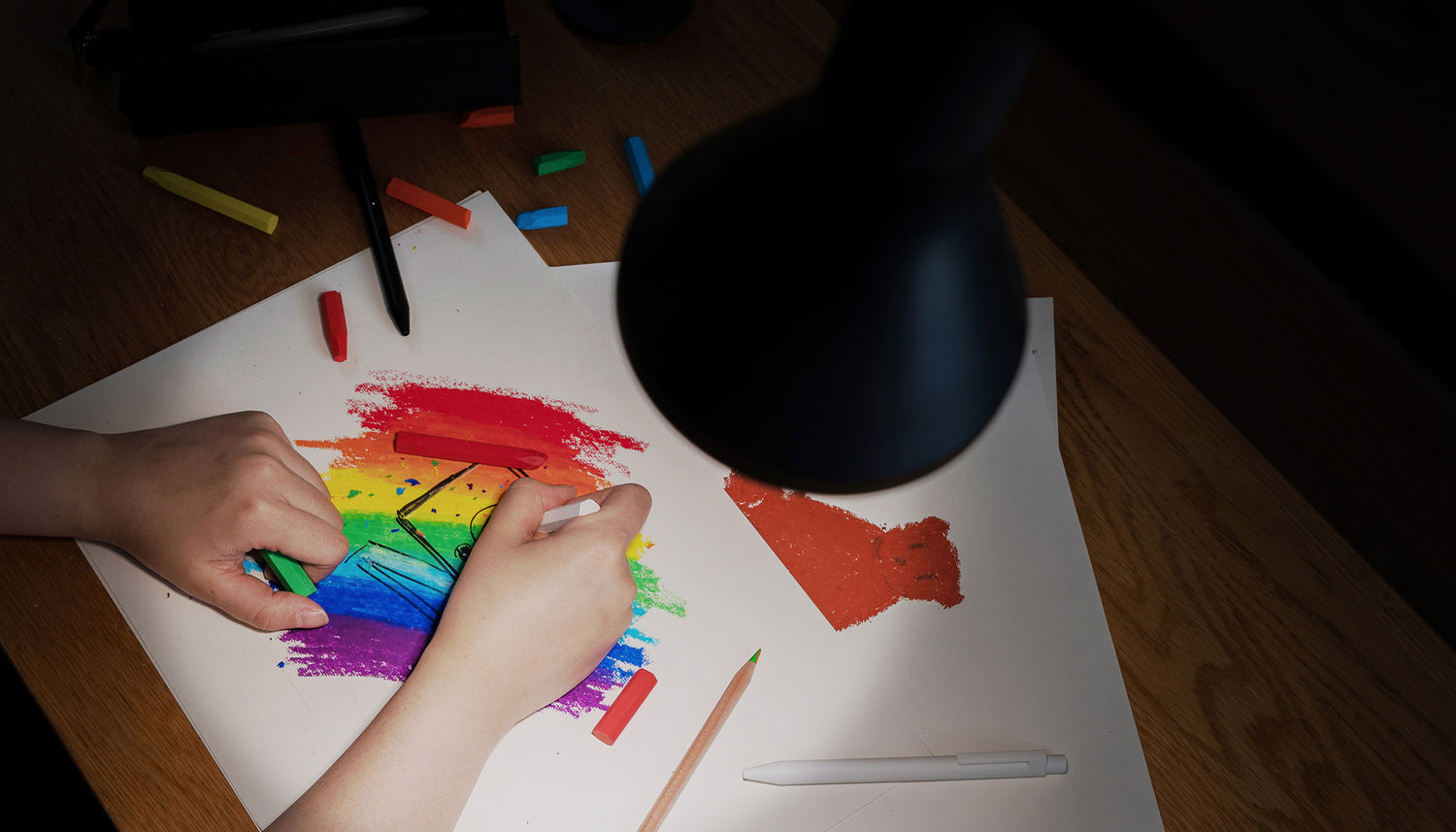 Regular Lighting Brightness: 400lx - 800lx
Wyze Floor Lamp 1400lx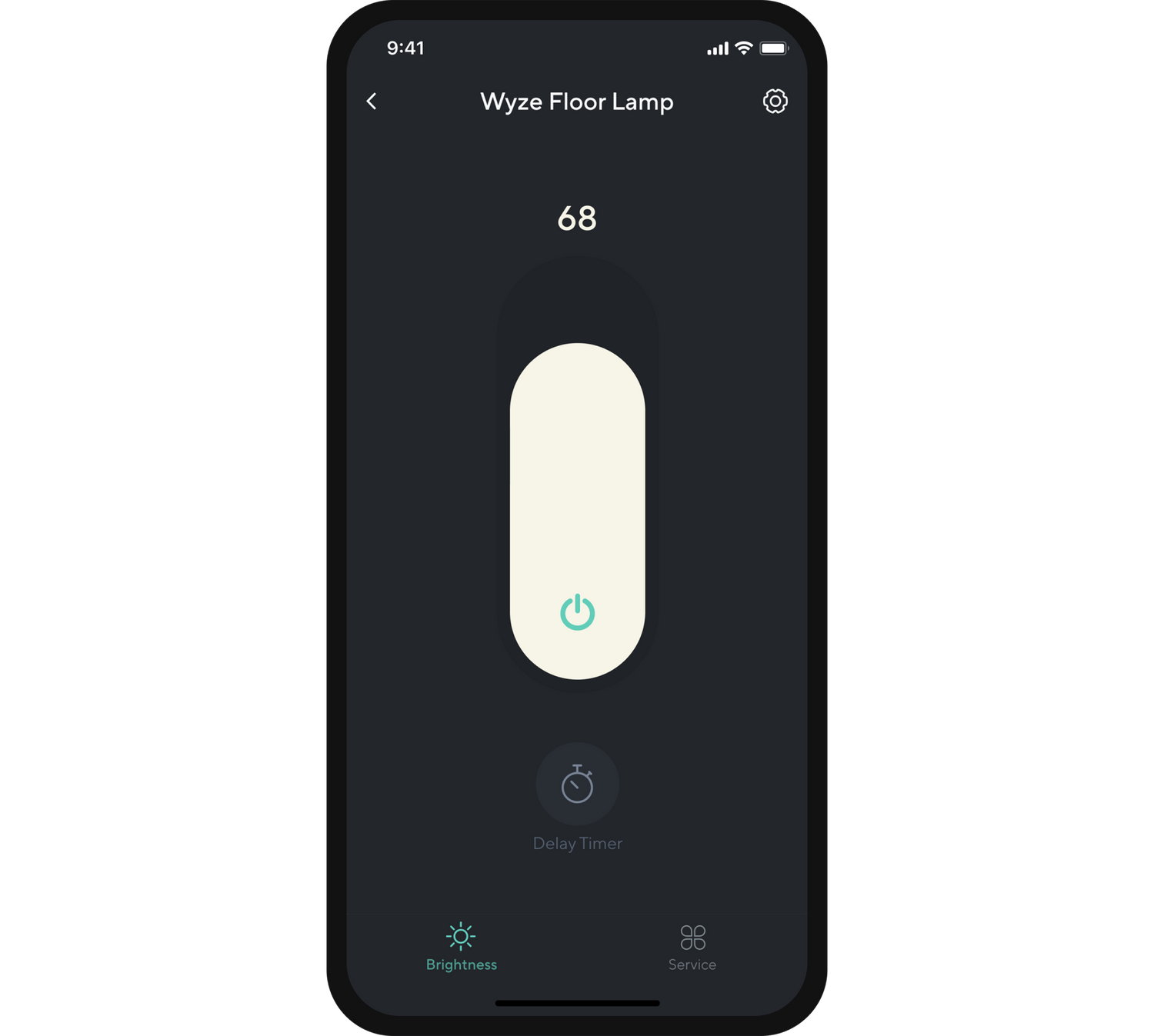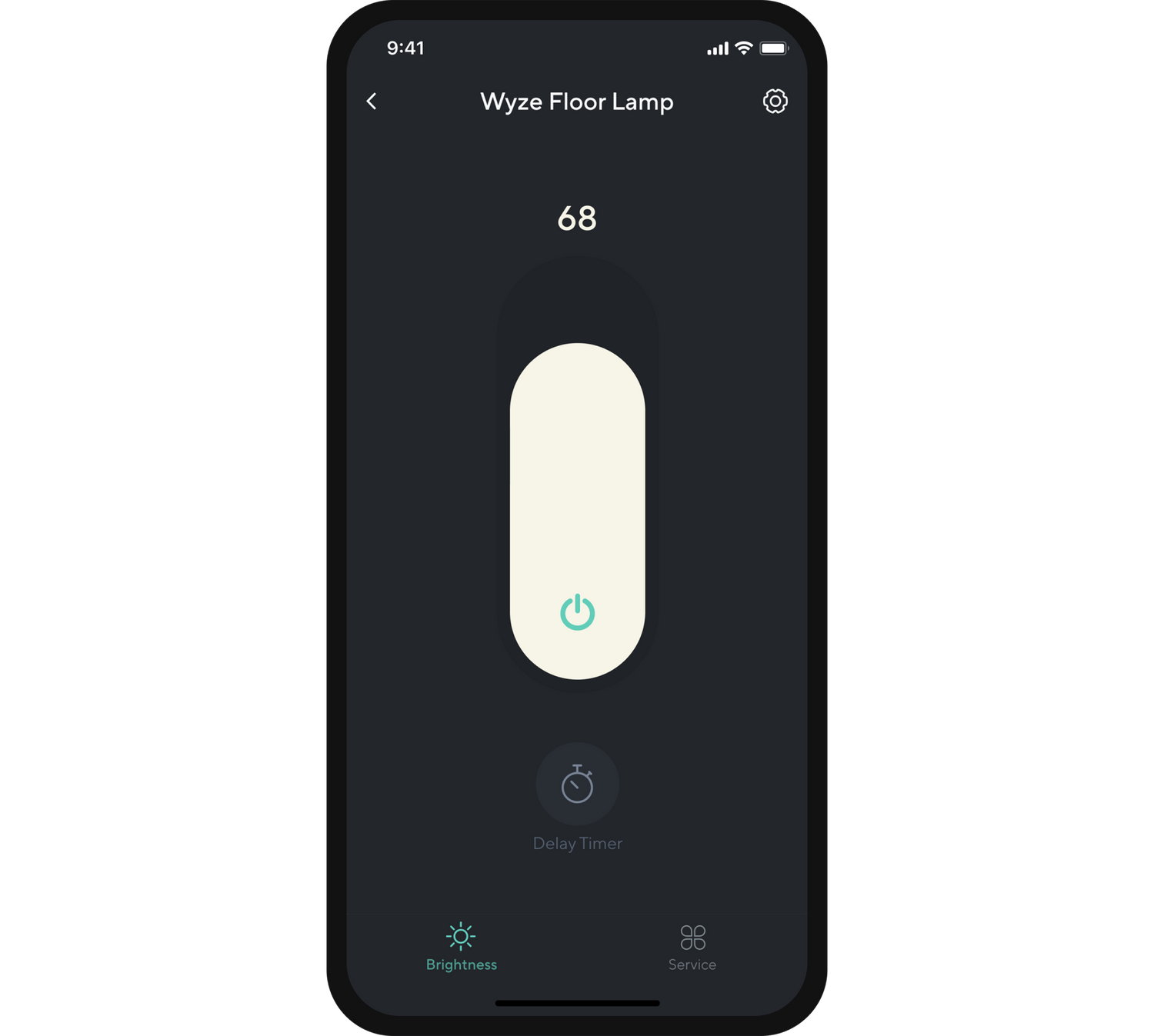 Connects to the Wyze app for more smart lighting options (Bluetooth only)
Wyze Floor Lamp can be connected via the Wyze app for remote control, scheduling timers, smart dimming, sleep mode, and more. Wyze Floor Lamp can be updated through the app to add more lighting experiences and features after purchase.
Control via the Wyze App for on/off and 100 brightness levels
Through the Wyze App, you can learn the status of Wyze Floor Lamp for current brightness preference and next schedules.
With Delay Timer on the app, Wyze Floor Lamp will be turned on or off after a set period of time. You can set it as a bedtime light.
With Schedules on the app, Wyze Floor Lamp will automatically turn on, turn off or adjust the brightness levels.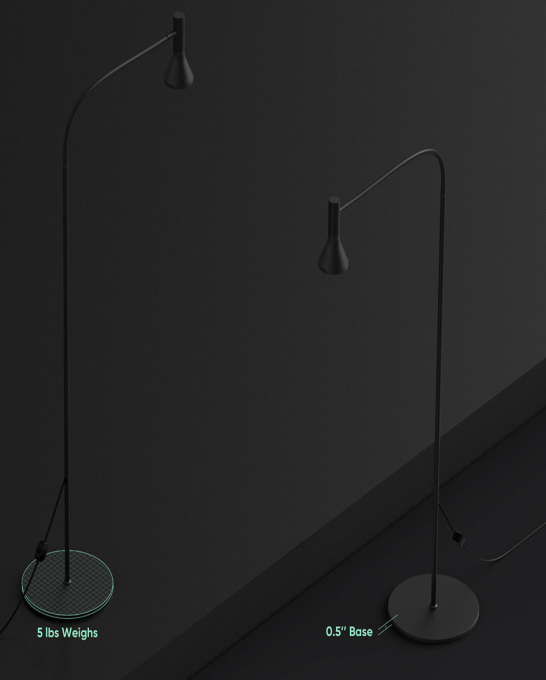 So low-profile it gets cleaned by the Wyze Robot Vacuum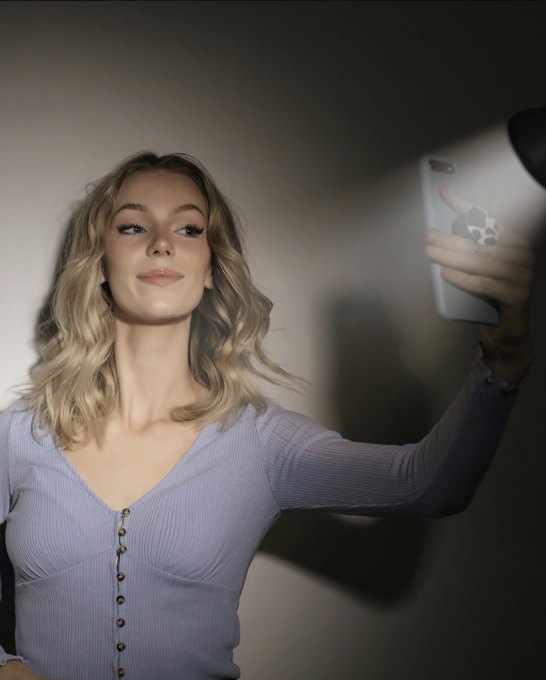 4000K daylight color temperature provides professional-grade lighting for portraits.
Take professional pictures or film incredible video with 90+ CRI and 4000K daylight color temperature paired with the concentrated beam of the lamp.