Battery-powered HD smart doorbell with 30 second install.
$2.99 /
Smart Detections & Notifications
In stock
OR
30-day hassle-free returns.
Wider view. Higher resolution. Extraordinary price. Wired or Wireless with battery power. Install in 30 seconds.
View full details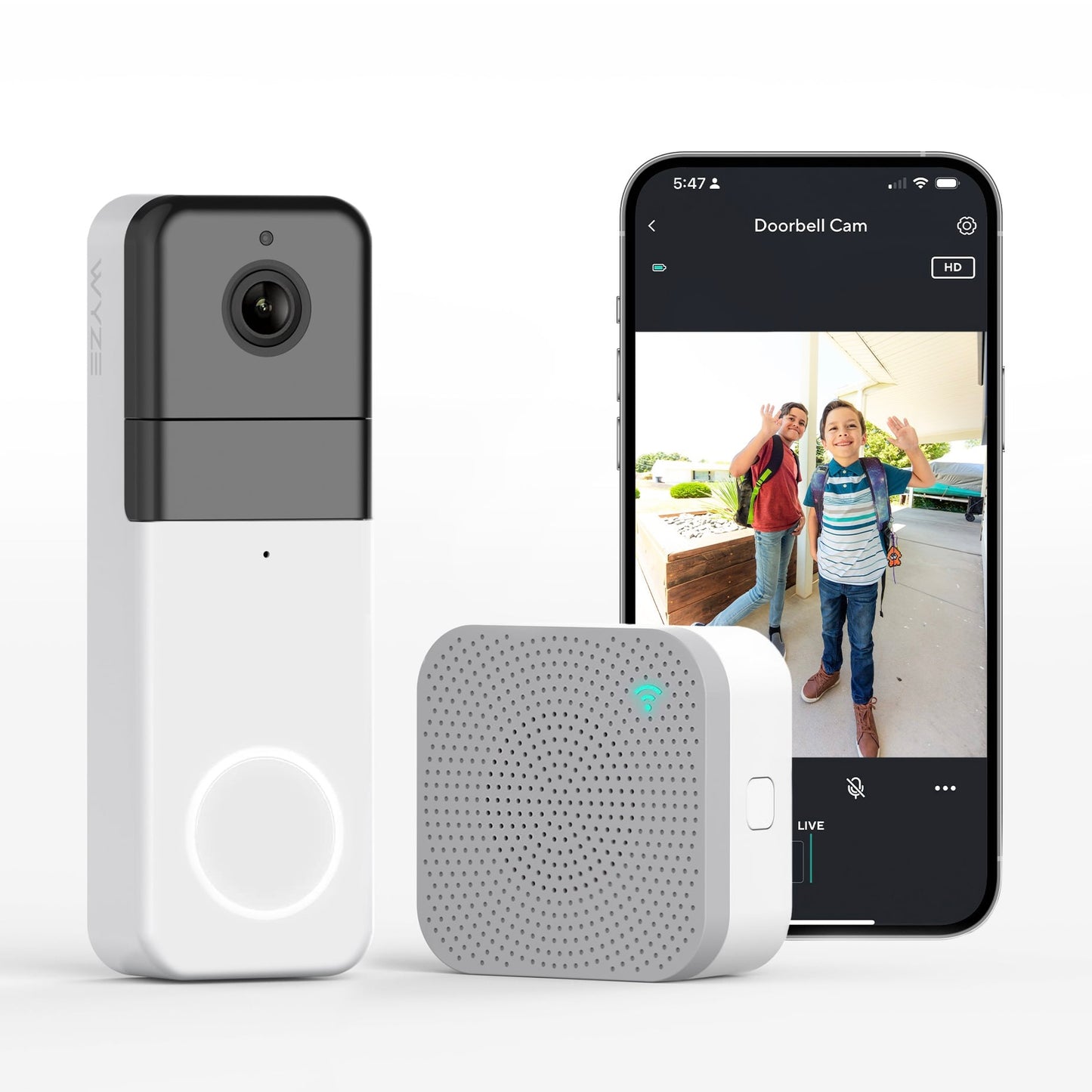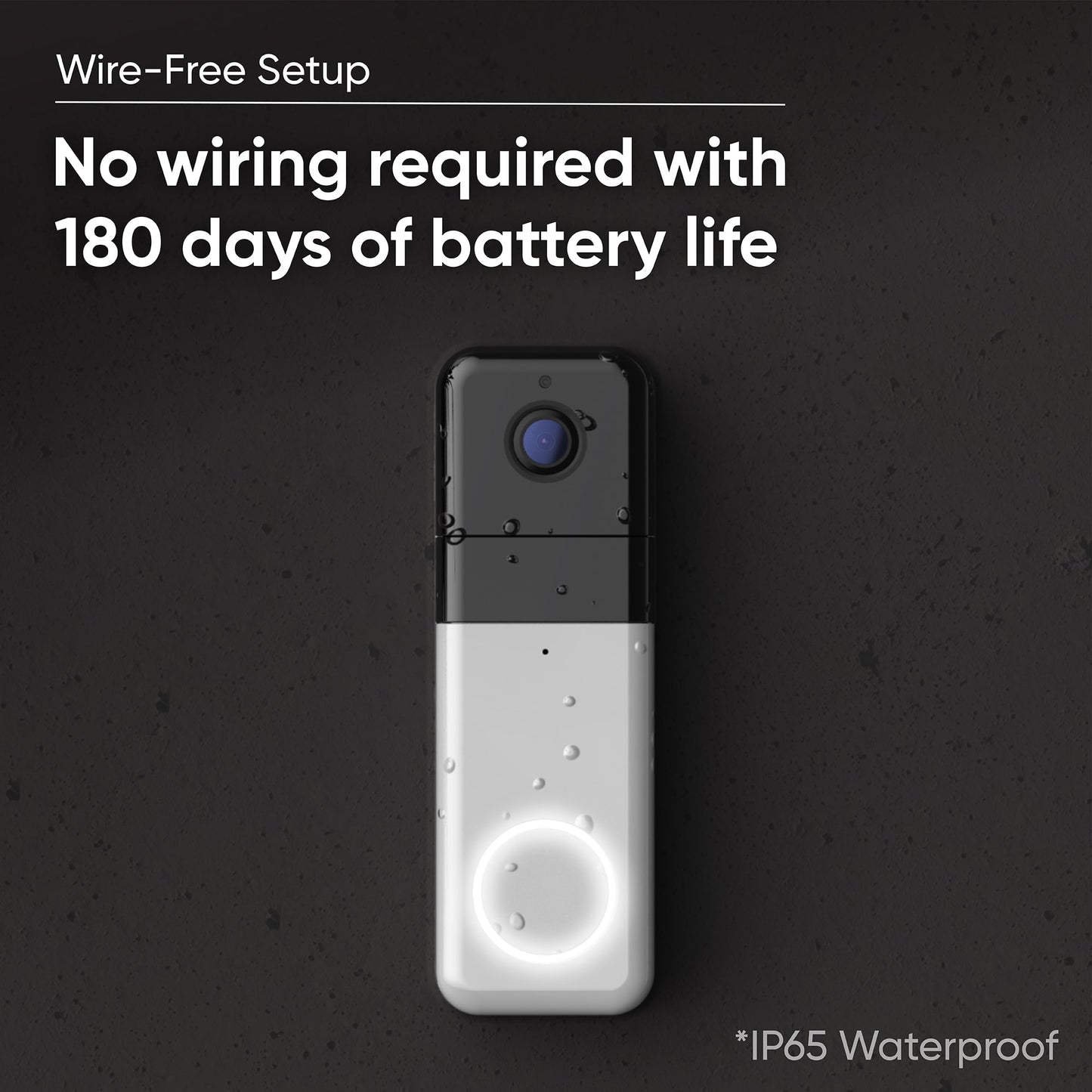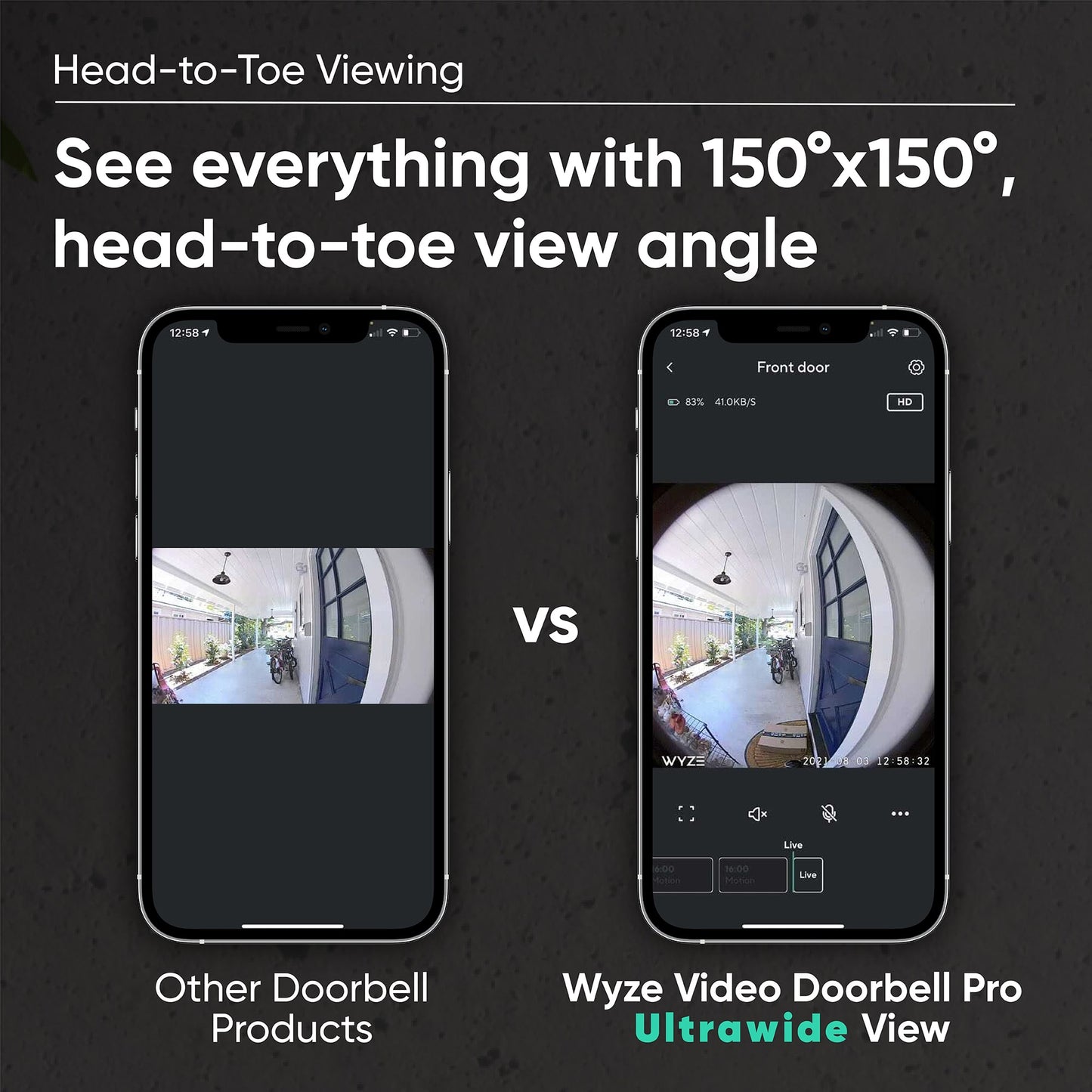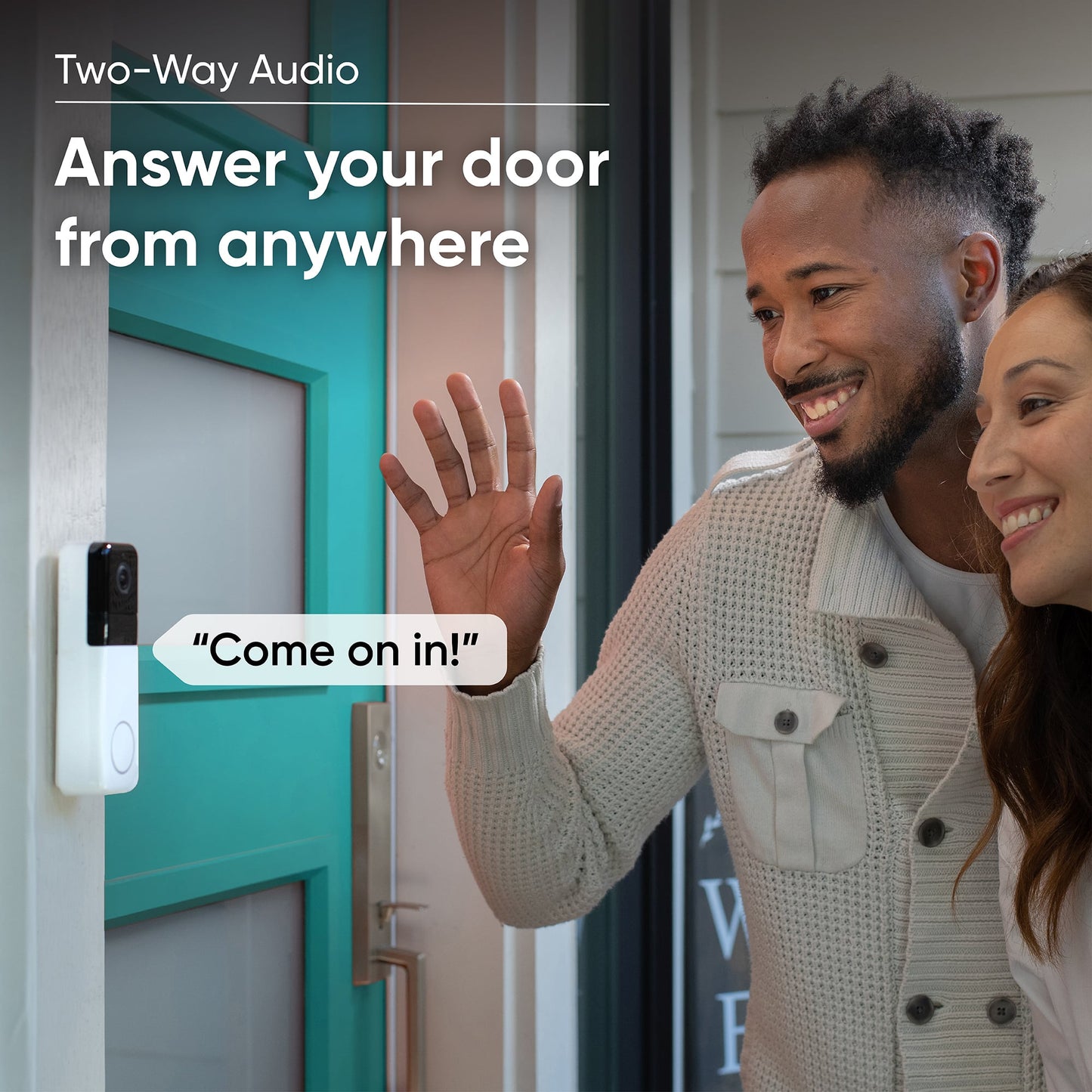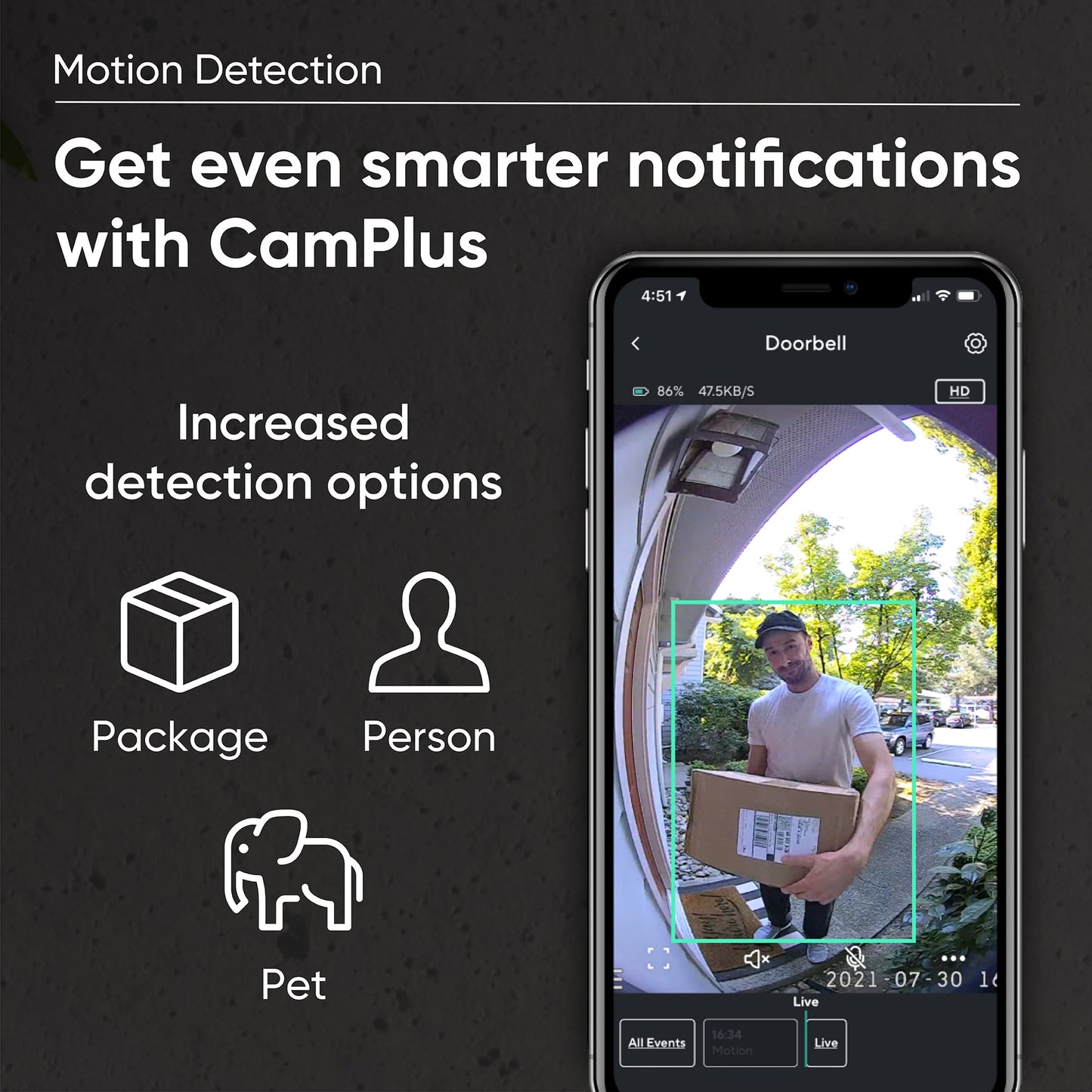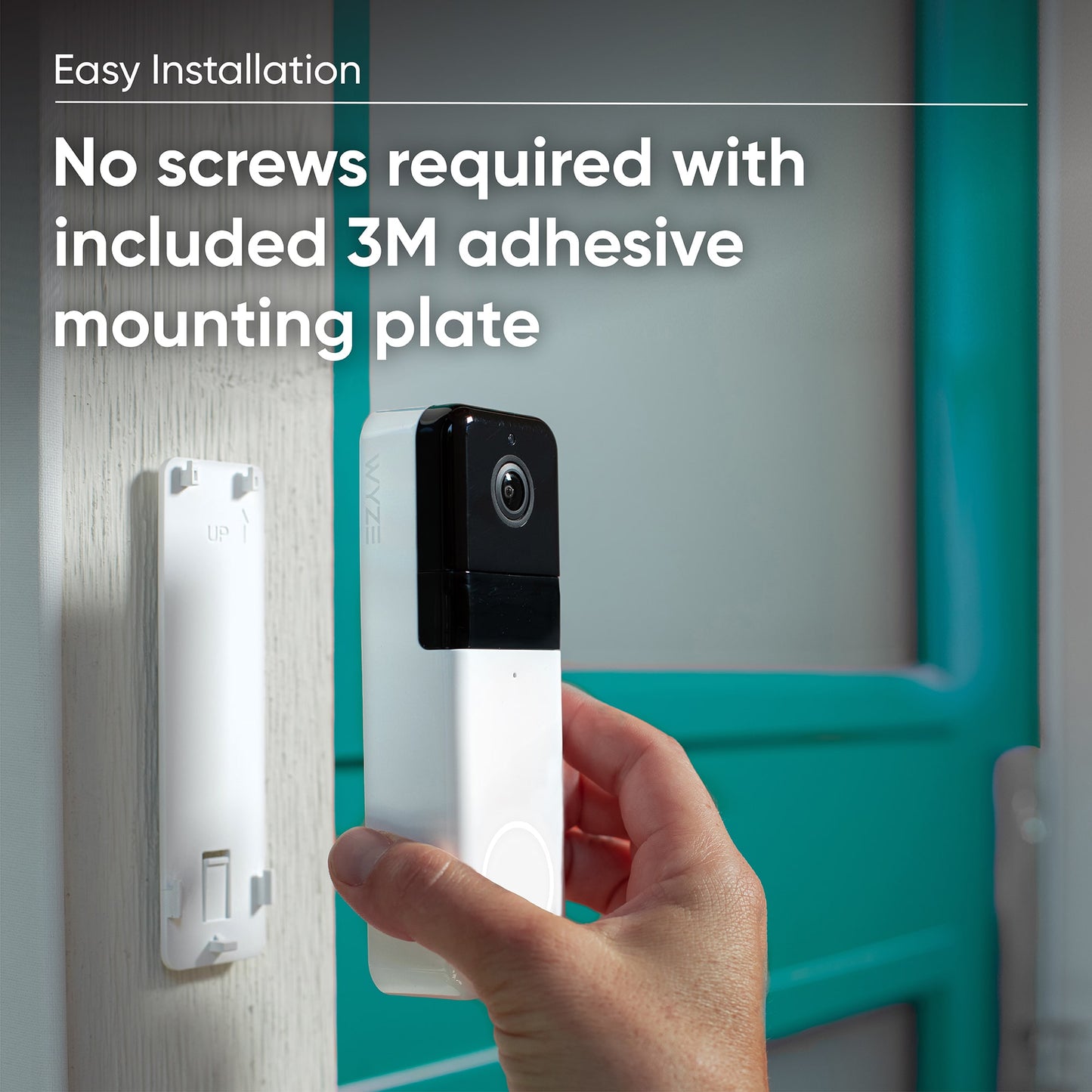 Battery-powered front porch protection.
Designed from the ground up to deliver a luxurious user experience, Wyze Video Doorbell Pro can be easily installed wired or wire-free. Easily mount with screws or the screw-free adhesive plate and quickly view it all from anywhere in crystal-clear HD resolution.
"Punches well above its price point."
Welcome mat? You can see that too.
Wyze Video Doorbell Pro features a head-to-toe, ultra-wide viewing angle, so not only can you see the package at your doorstep, but even the house down the street.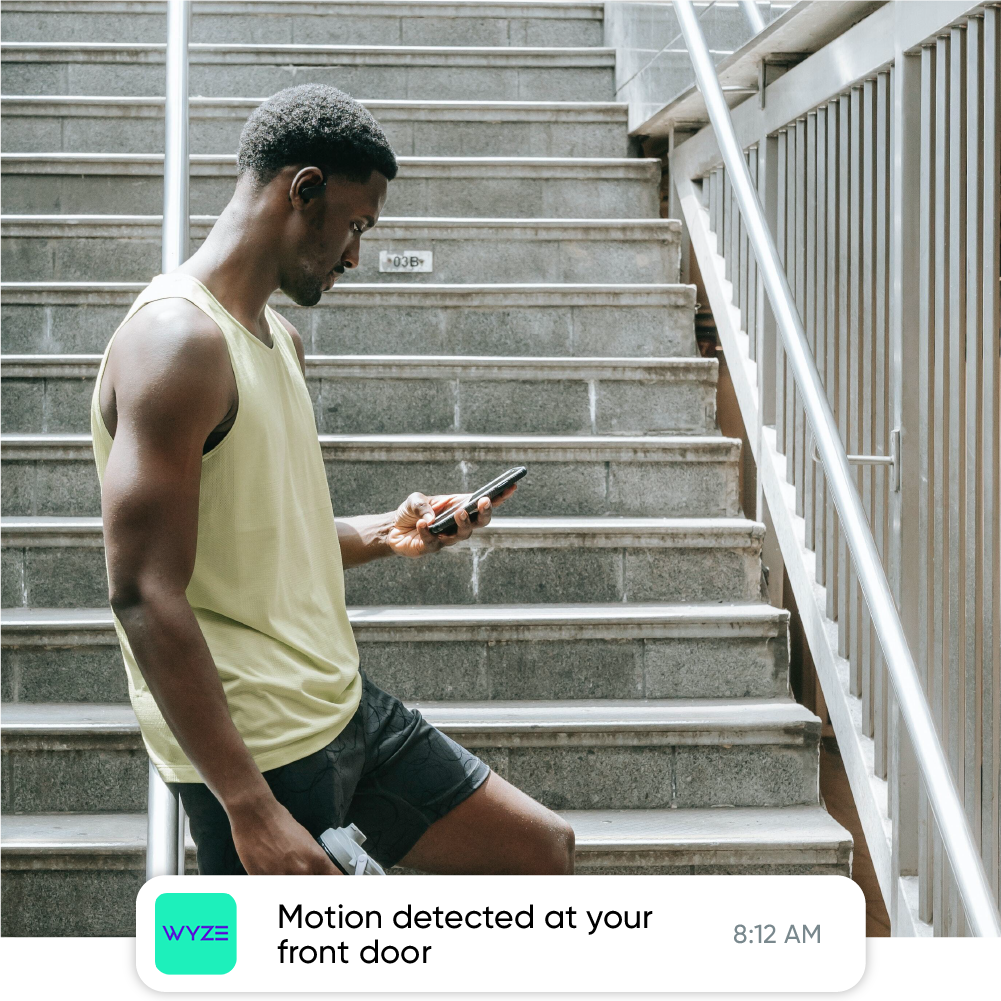 Faster notifications with a Wi-Fi Extender chime.
Most battery-powered video doorbells have sluggish notifications.
Ours includes a dual-band Wi-Fi Extender chime which stays connected to both your doorbell and Wi-Fi for lightning-fast notifications while also conserving your doorbell's battery life.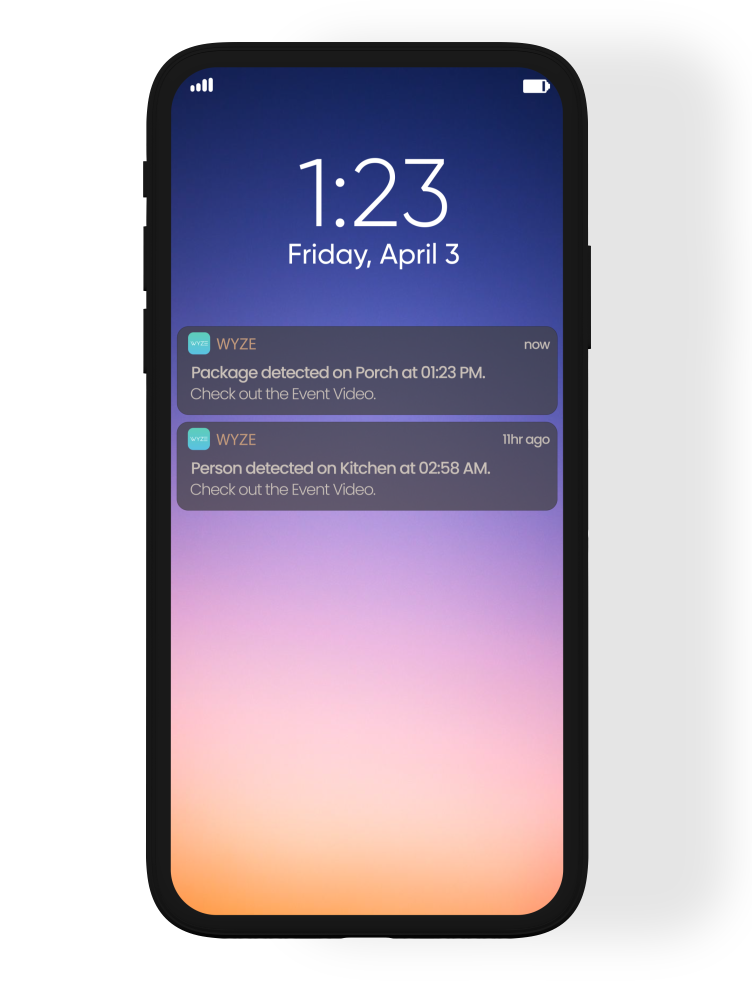 Smart detection alerts with Cam Plus.
Get smarter notifications with Cam Plus like Person, Package, Vehicle, and Pet Detection. Unlock unlimited video recording and exclusive discounts on Wyze products.
Integrated with Alexa and Google.
Use your Amazon Echo smart speakers as extra doorbell chimes throughout your home. Command live video feeds to appear on your Echo Show and Google Home devices, even get an alert from Alexa if a person is detected at your door, with Cam Plus.
Motion-activated security light.
When motion is detected, a security light around the doorbell's button will gradually glow blue to alert anyone at your front door that they are on camera and being recorded.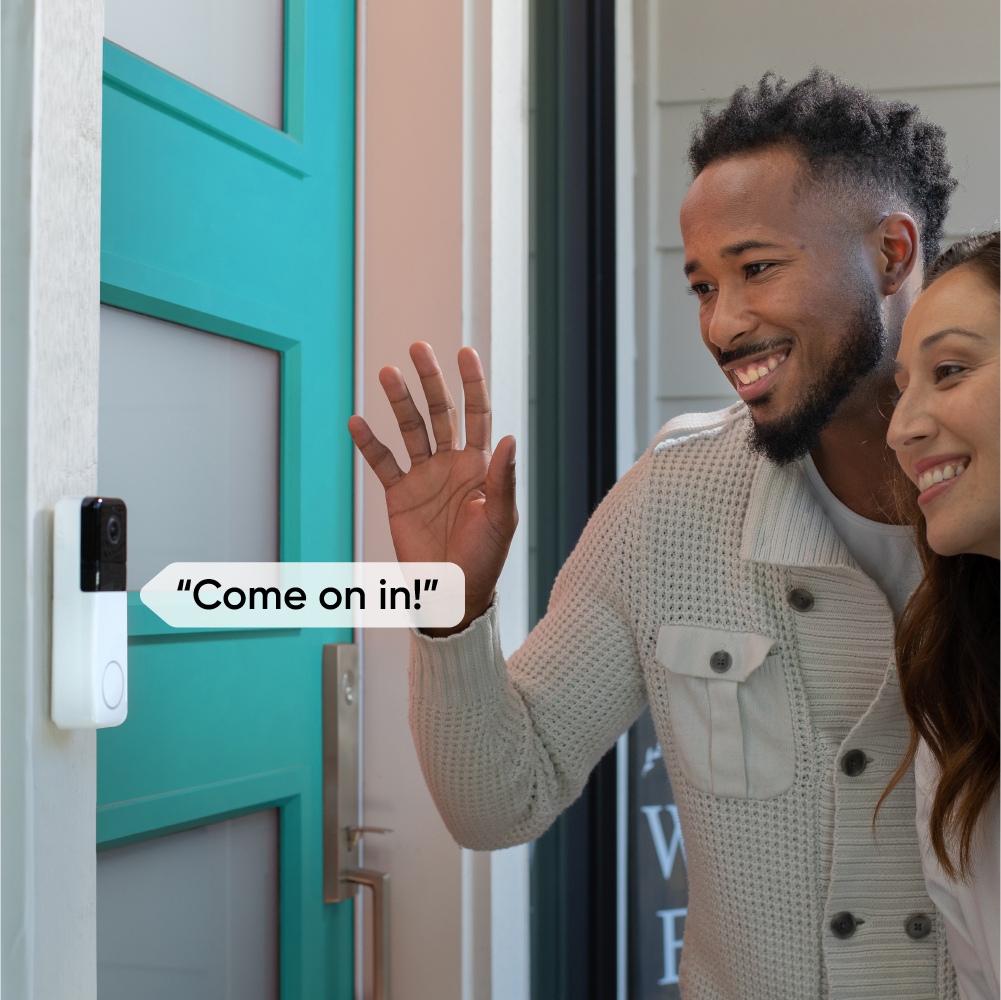 Two-way audio and quick responses.
Quickly tell the deliver driver where you want your package placed by simply pressing the "talk" button in the Wyze app.
You can also use preset quick responses to have the doorbell say things like:"Be there shortly" or "Leave the package at the door."
Hear your doorbell ring, chirp, or bark.
Choose between 20 unique tunes and 8 sound levels to find the perfect chime for you, even scare off potential intruders with a dog bark.
✓ Chime Included
Unlock from anywhere.
Pair with the Wyze Lock Bolt.
Knock, knock 🤝 Open sesame. A new integration let's you securely unlock Wyze Lock Bolt from anywhere when paired with Wyze Video Doorbell Pro.
Shop now