Comfort in every room.
OR
30-day hassle-free returns.
In stock
Wyze Room Sensor works with Wyze Thermostat to balance your home's climate through eliminating hot and cold spots in your home. Remotely view room temperatures, humidity, and motion.

View full details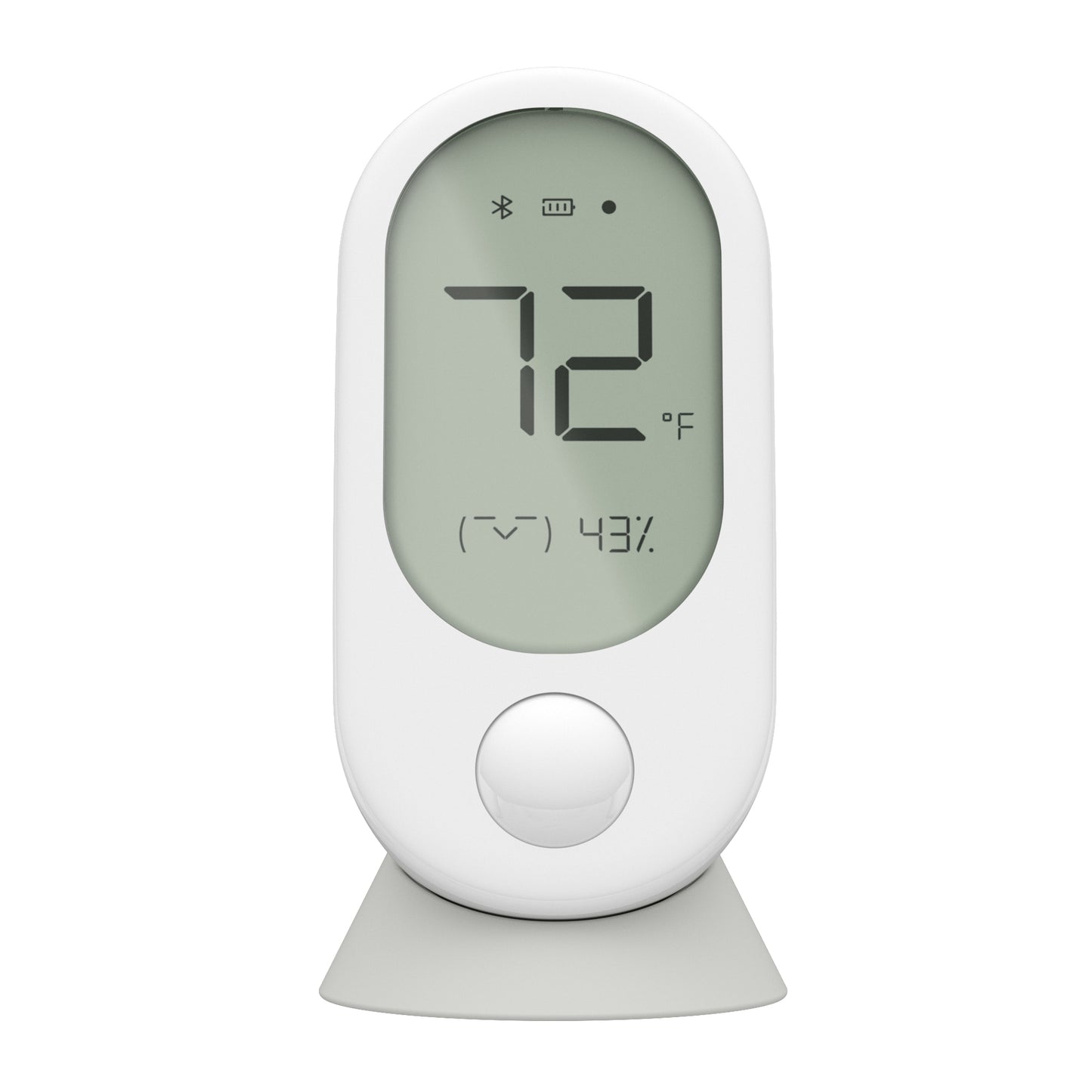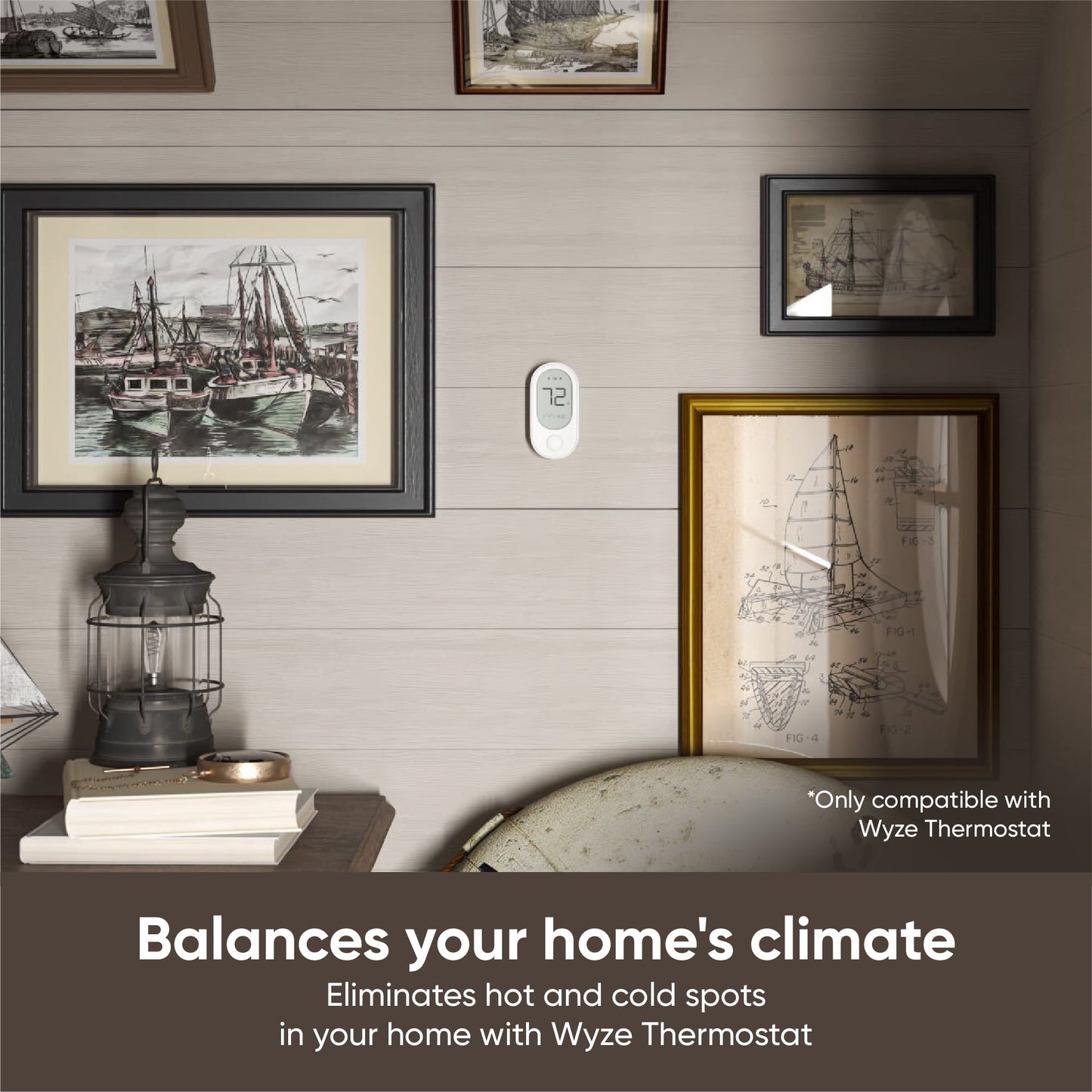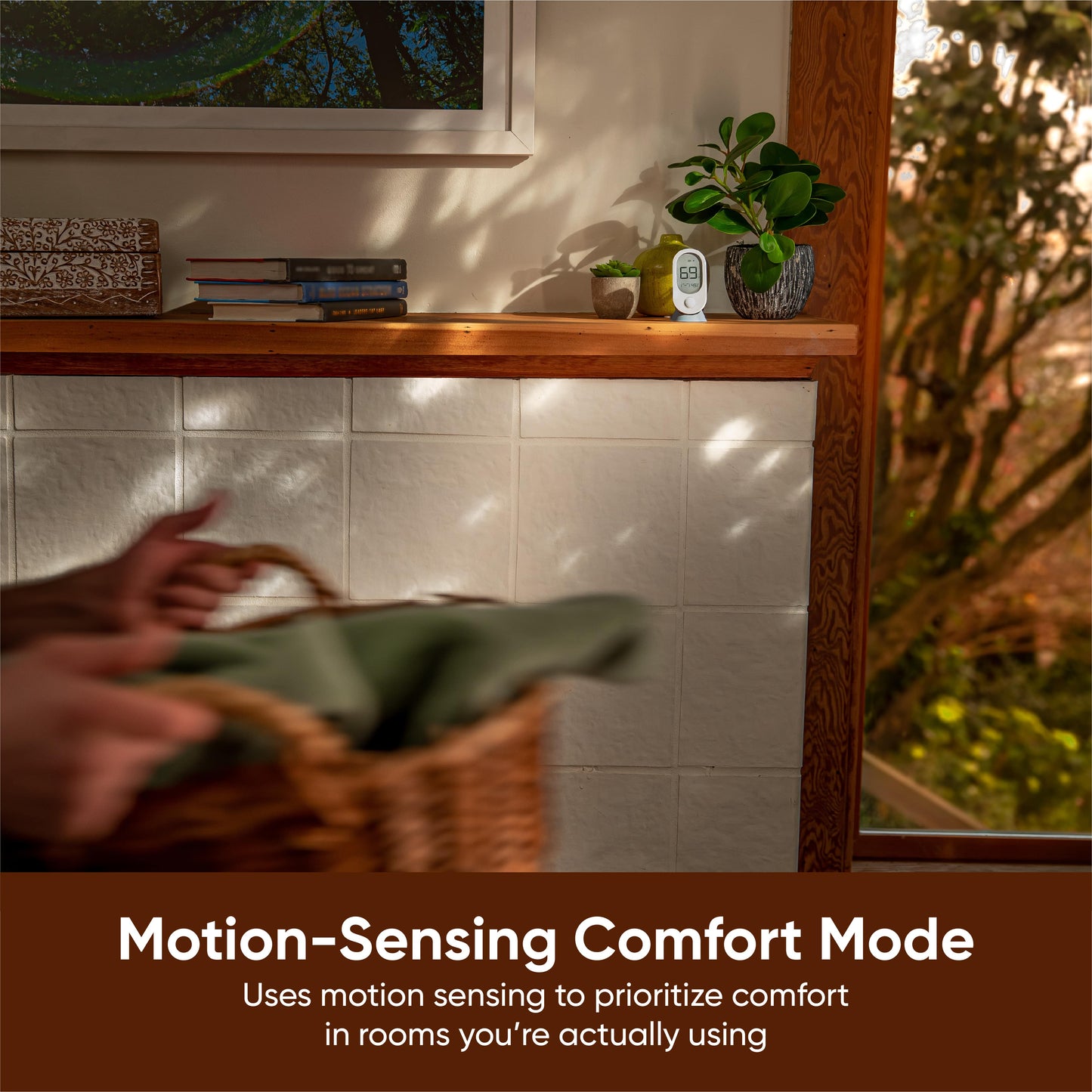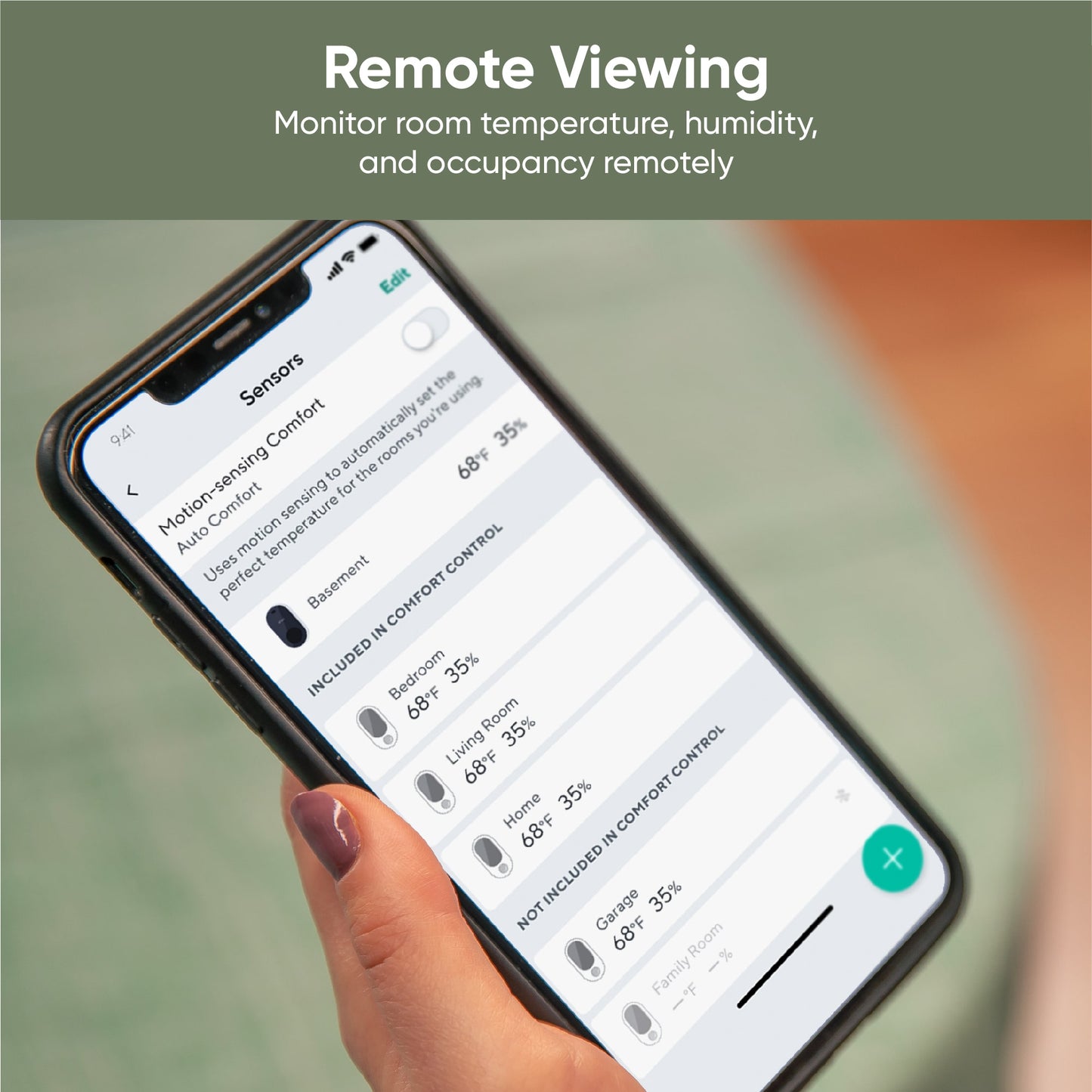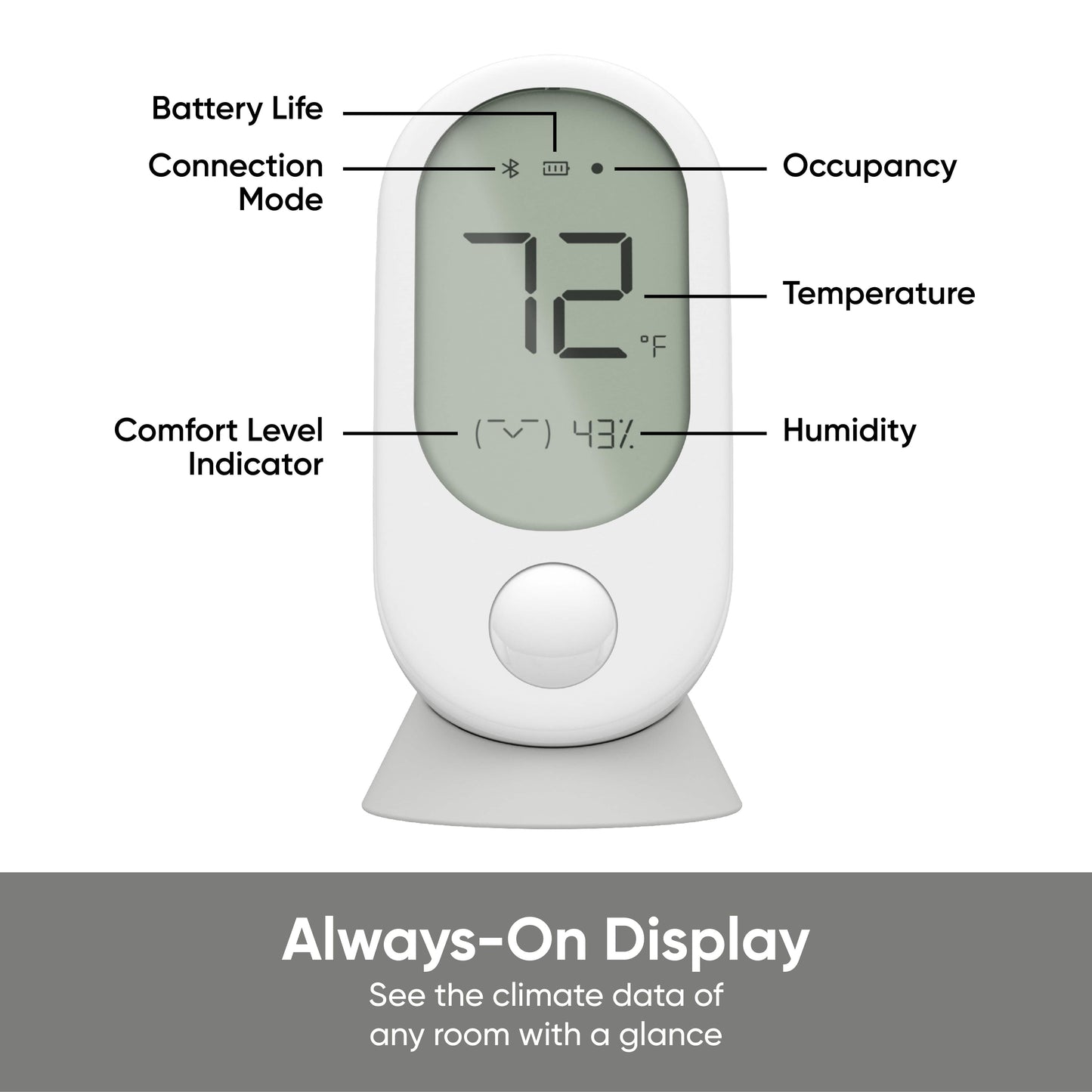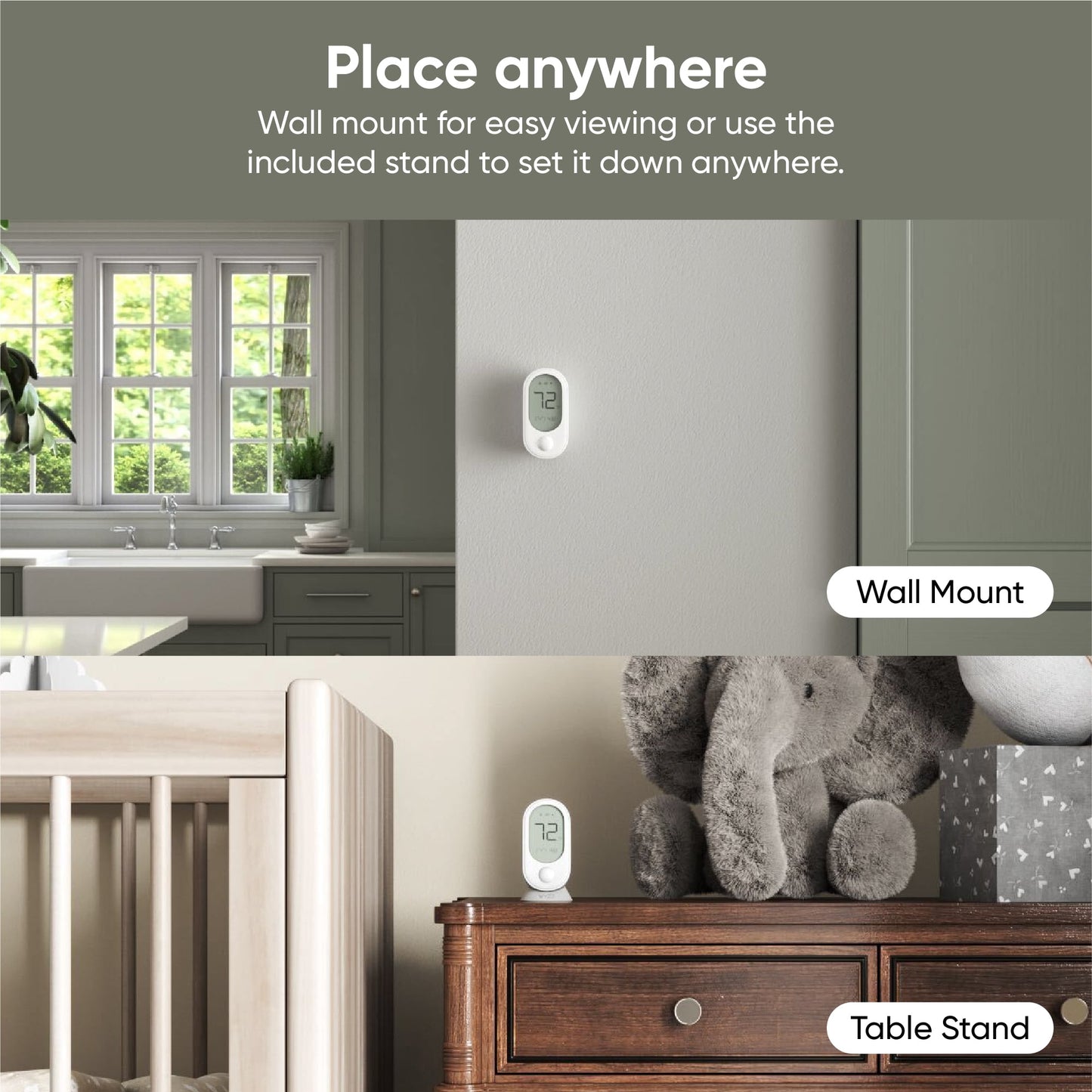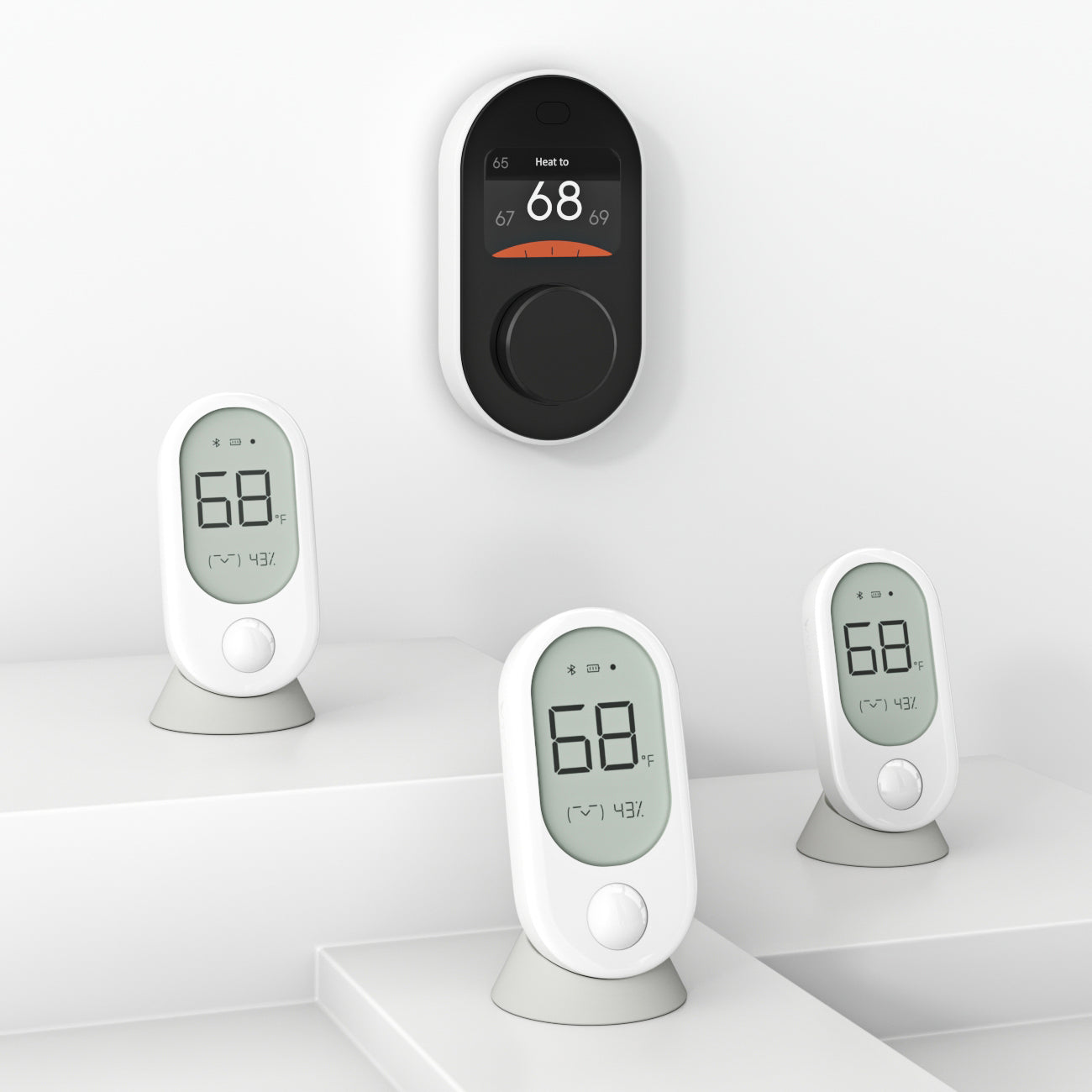 Hot and cold spots have no room to hide.
Rid your home of hot and cold spots by placing Wyze Room Sensors in important rooms and letting Wyze Thermostat balance your home's climate.
See how it works.
Wyze Room Sensors continuously communicate with Wyze Thermostat to balance your home's temperature.
Motion-Sensing Comfort
When Motion-Sensing Comfort Mode is enabled, Wyze Room Sensor uses motion detection to prioritize only the rooms you're actually using. Save energy and stay comfortable without ever thinking about it.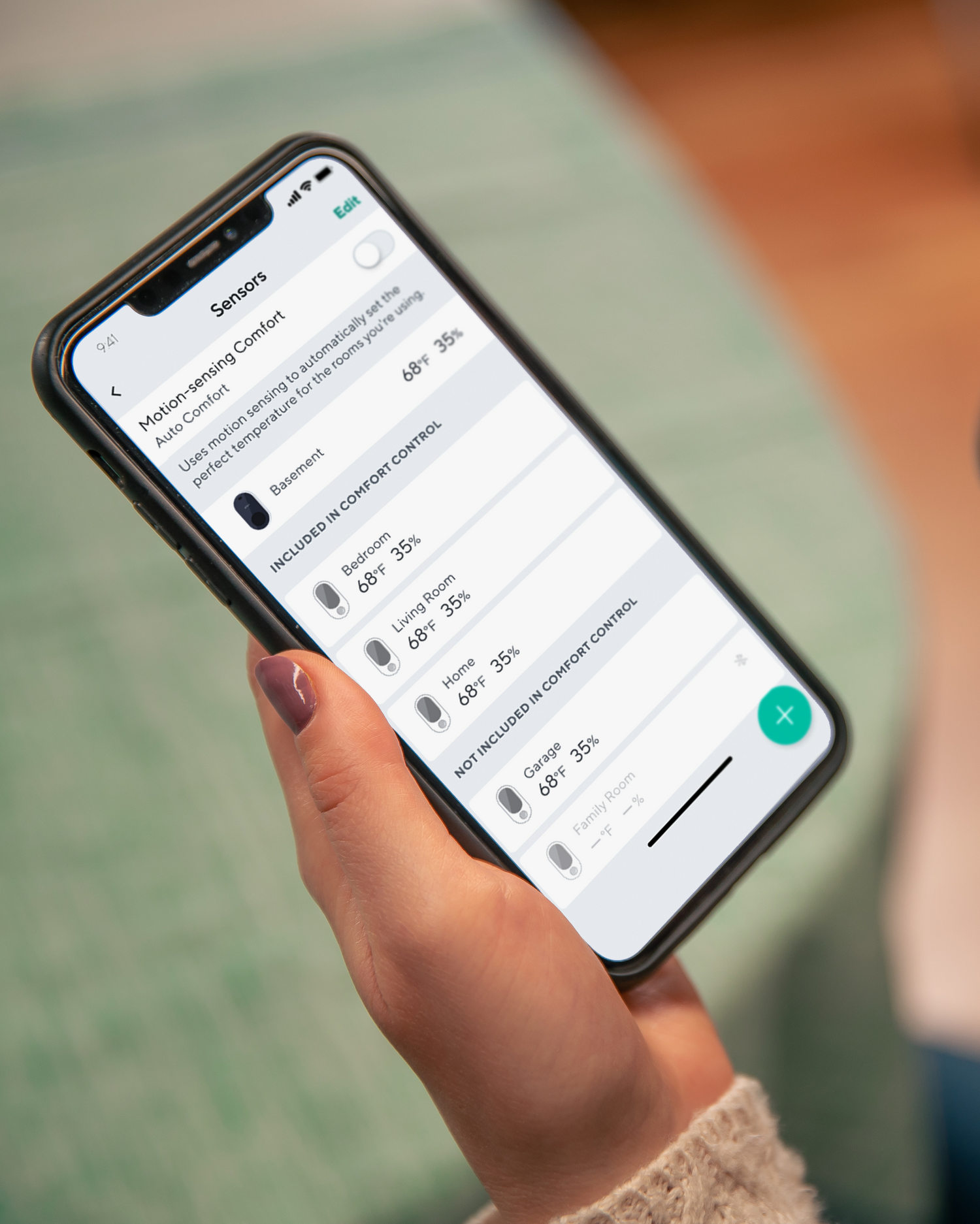 Remotely view the temperature of any room.
Monitor the temperature of your baby's room upstairs or your furry friends down the hall. Quickly adjust the climate with just a few taps in the Wyze app.
Place or mount anywhere.
Easily pair and place up to 6 Wyze Room Sensors throughout your home in minutes. Wall mount for easy viewing or use the included magnetic table stand.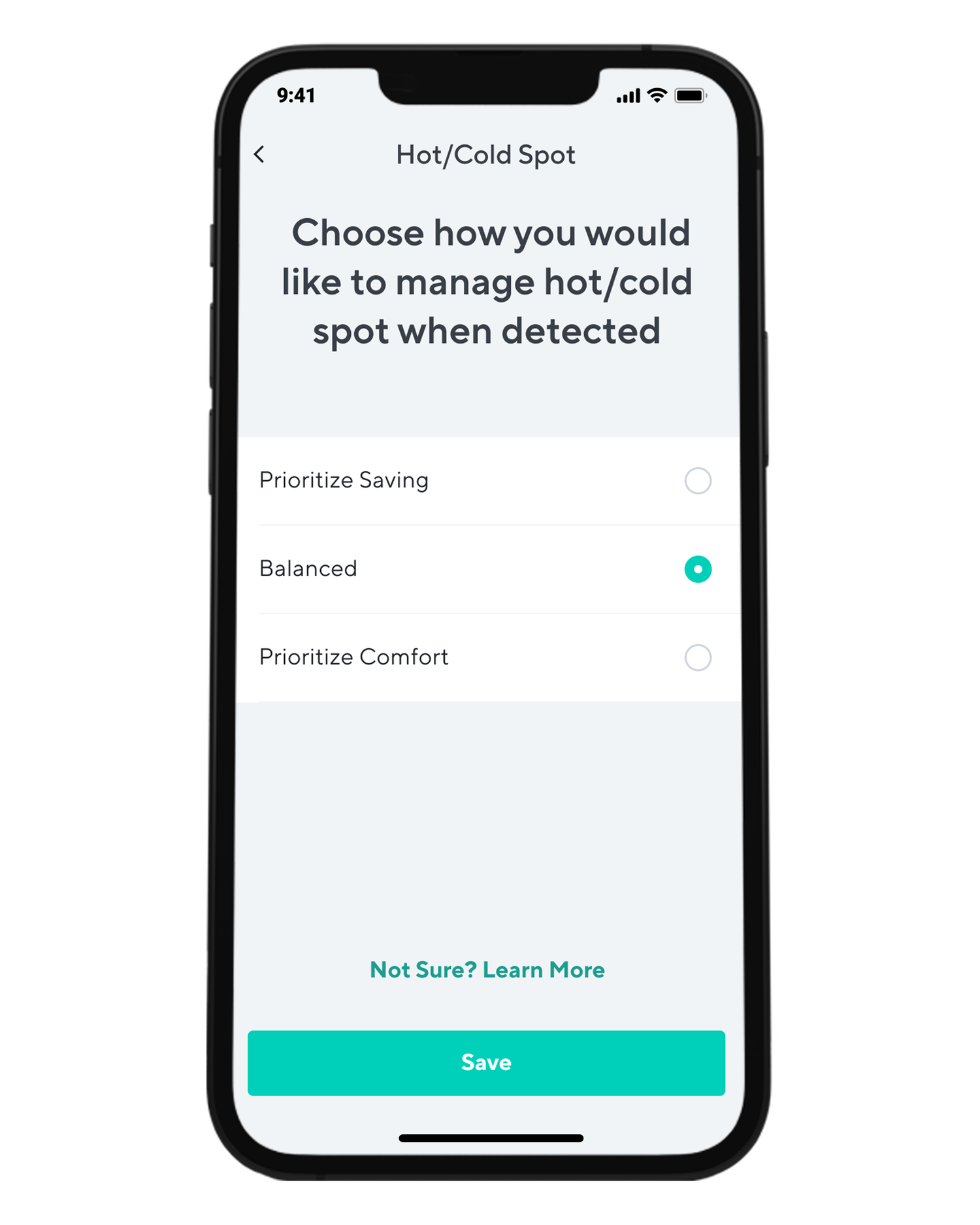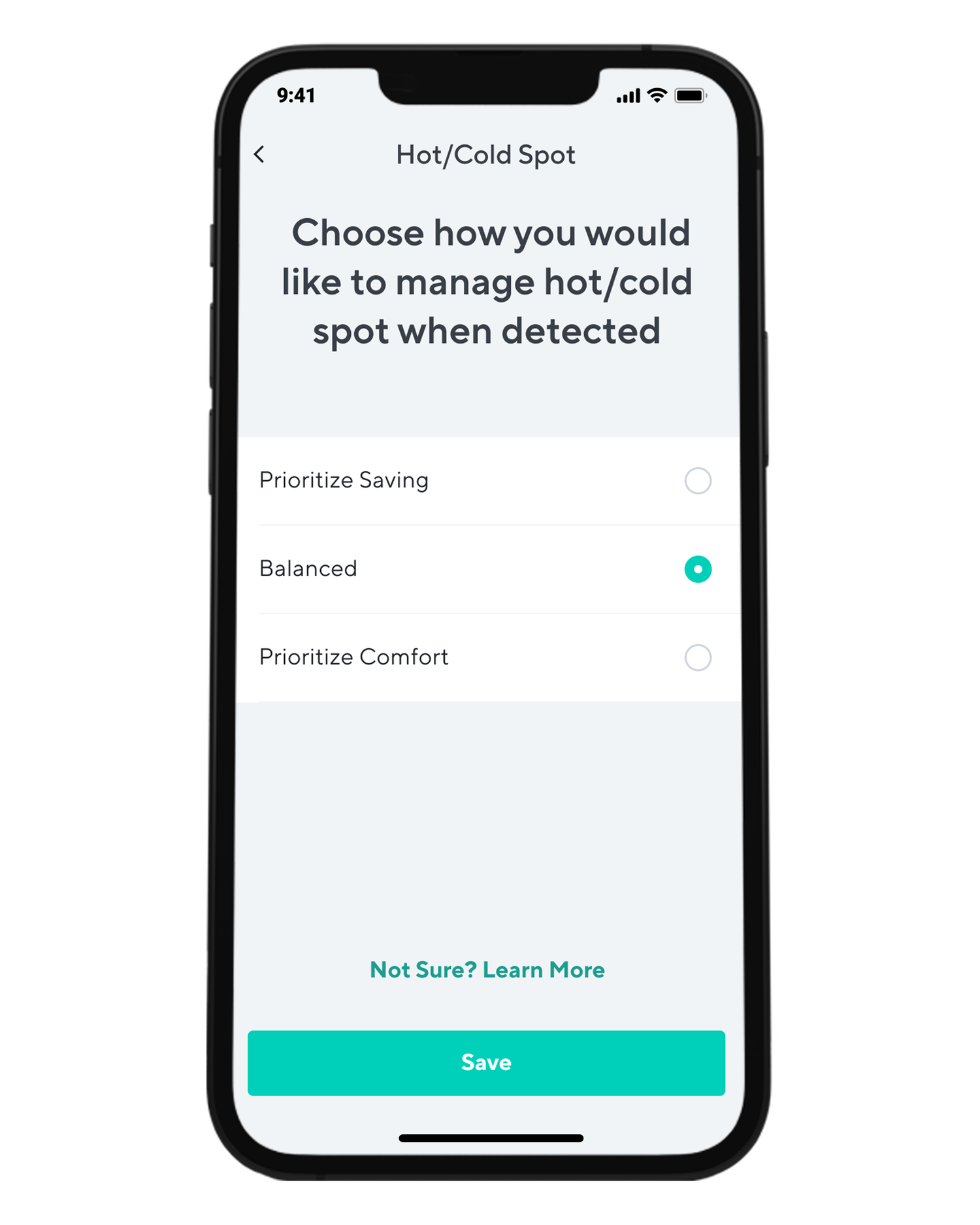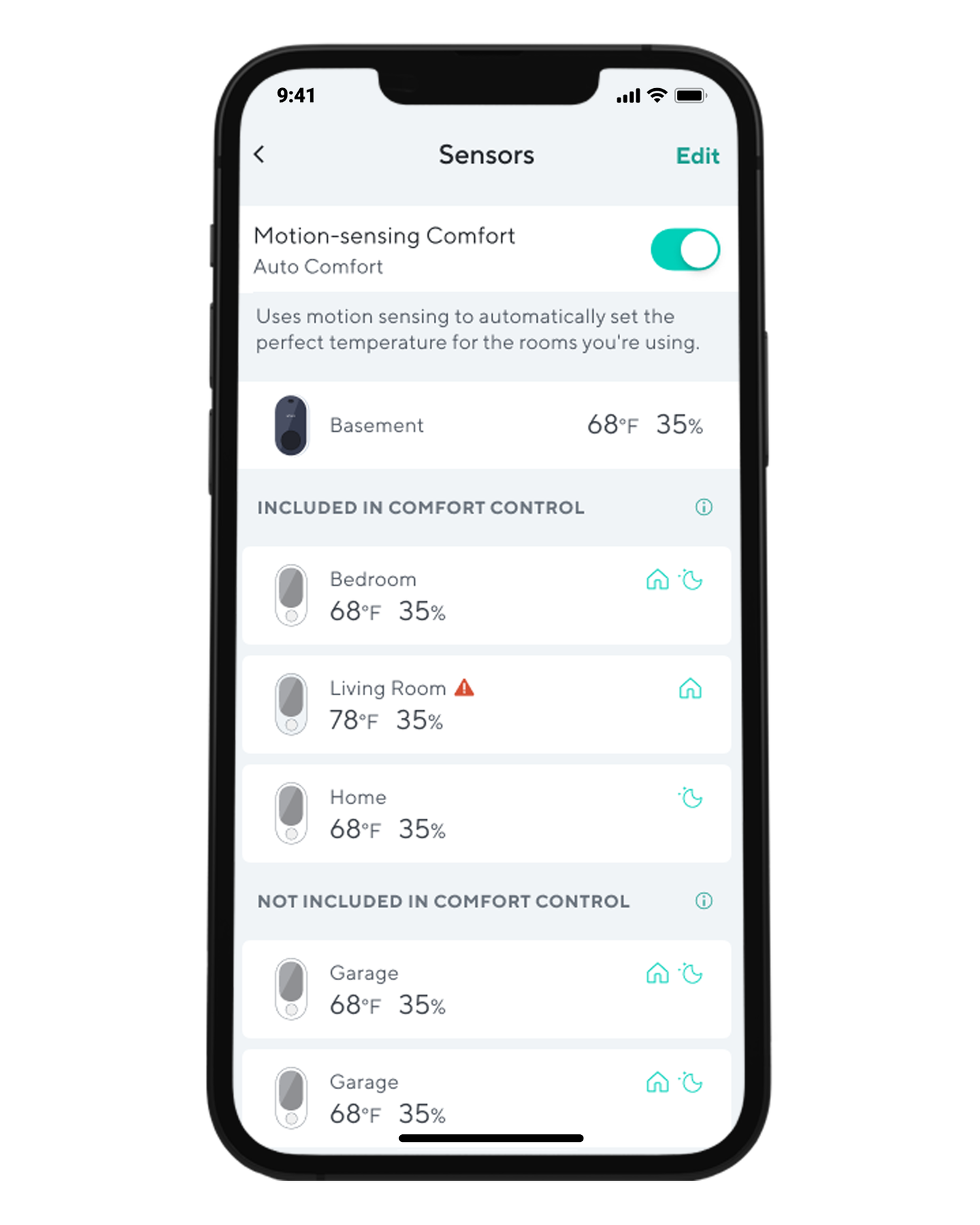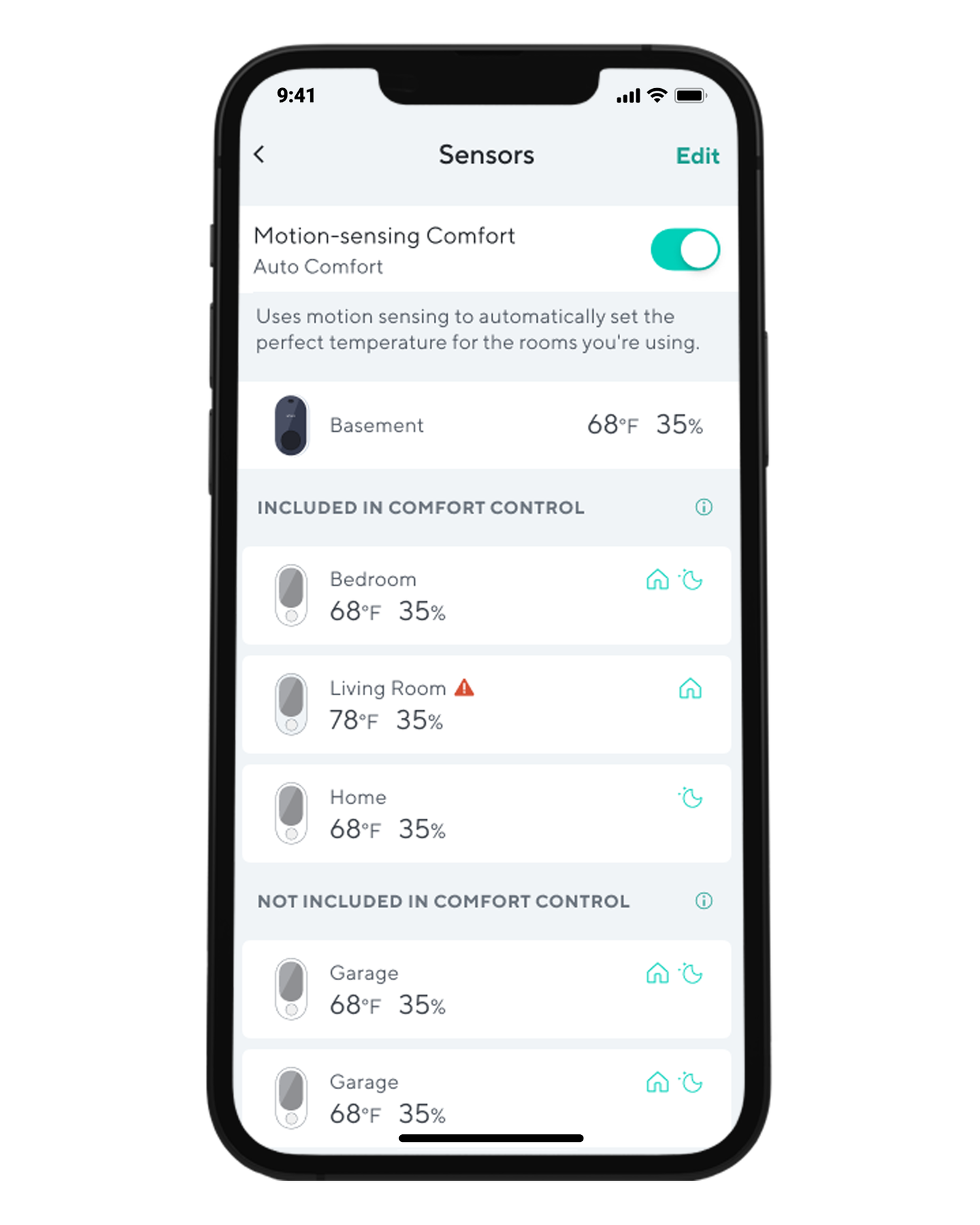 Granular comfort control.
Choose how to manage your home's hot or cold spots and which modes to prioritize.
With Motion-Sensing Comfort Mode enabled, you can choose which rooms you'd like to participate in Auto Comfort. You can also choose to only have those rooms participate during the day or night depending on your schedule.