Make your exterior lighting smart. Power Wyze Cam v3 without a plug.
In stock
OR
30-day hassle-free returns.
Make your exterior lighting smart. Power Wyze Cam v3 without a plug.
View full details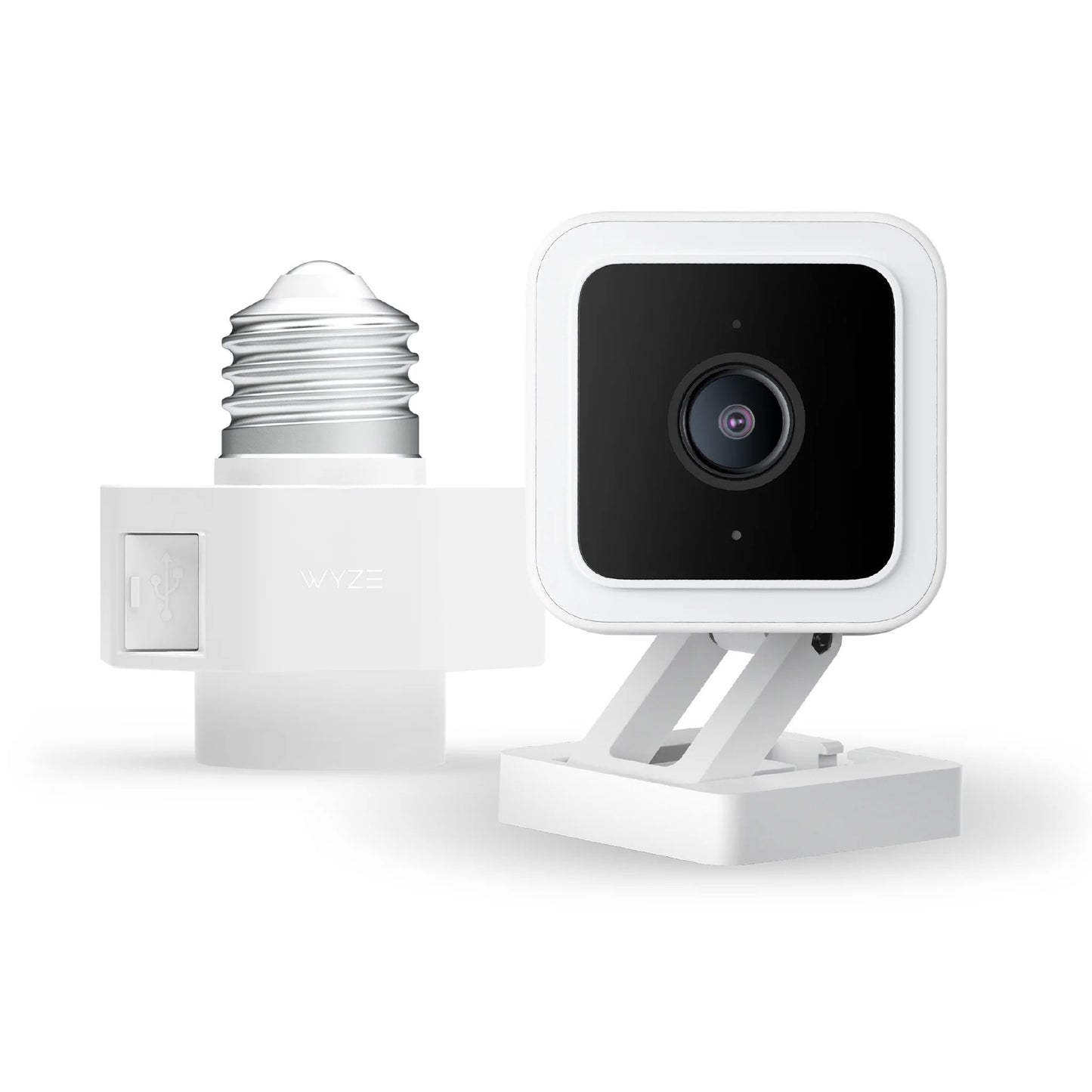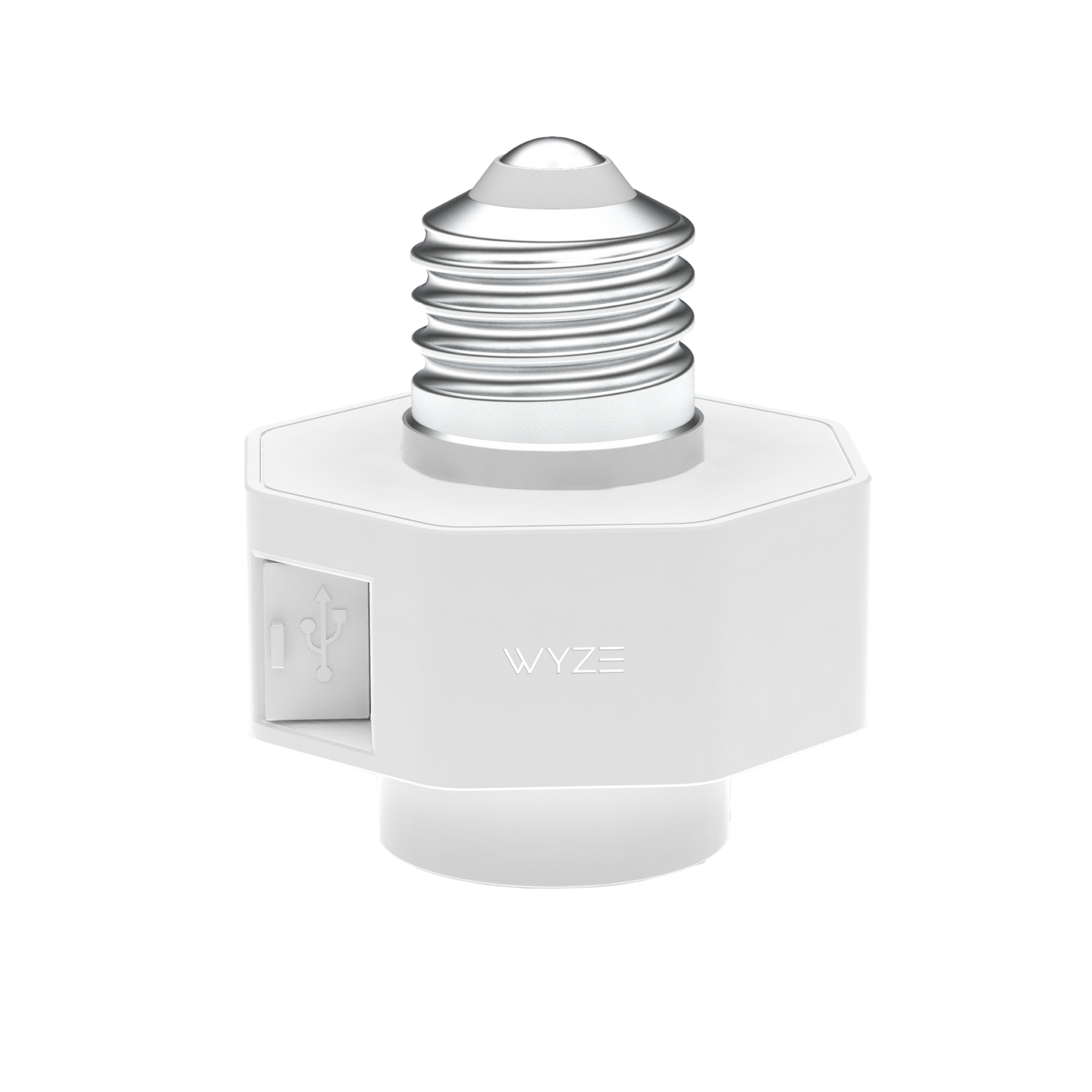 Flexible power for your Wyze Cam v3
Skip the wiring and electrocution (unless you're into that sort of thing). Harness the electricity from your outdoor light fixture to continously power your Wyze Cam v3. No more creative cord compositions. No long, ugly wires. No hassle.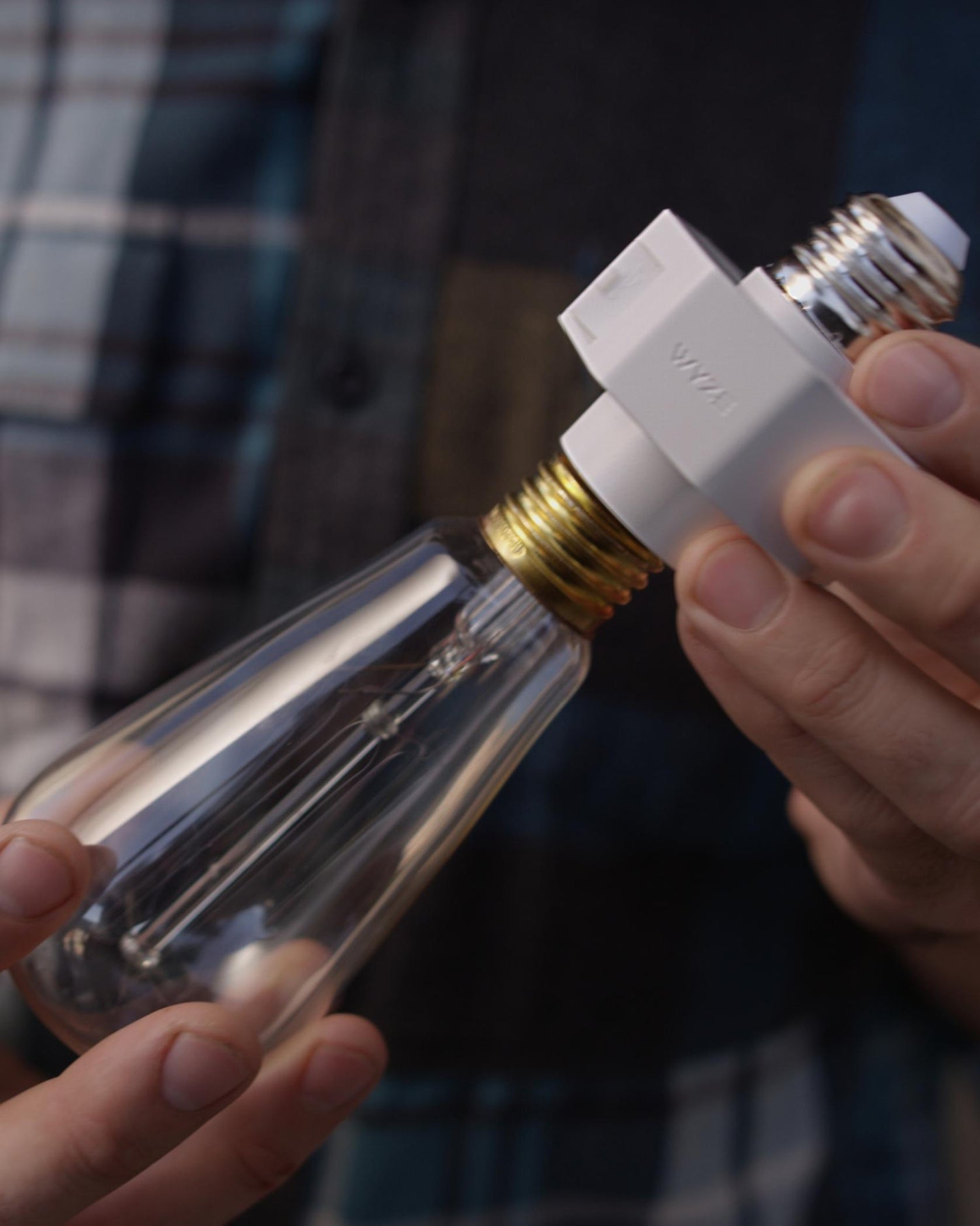 Upgrade to smart lighting in seconds.
Wyze Lamp Socket and Wyze Cam v3 work together to make your existing outdoor lighting smart. The socket gives the camera power and the camera gives the socket brains! A perfect, symbiotic relationship, just like Hippo and Oxpecker! Sing it with us! Symbiotic! Symbiotic!
Illuminate your way to motion activated lights.
Set your newly smartened lights to illuminate whenever Wyze Cam v3 senses motion or sound. Now your old light fixture is a cutting-edge model of sleek security sophistication!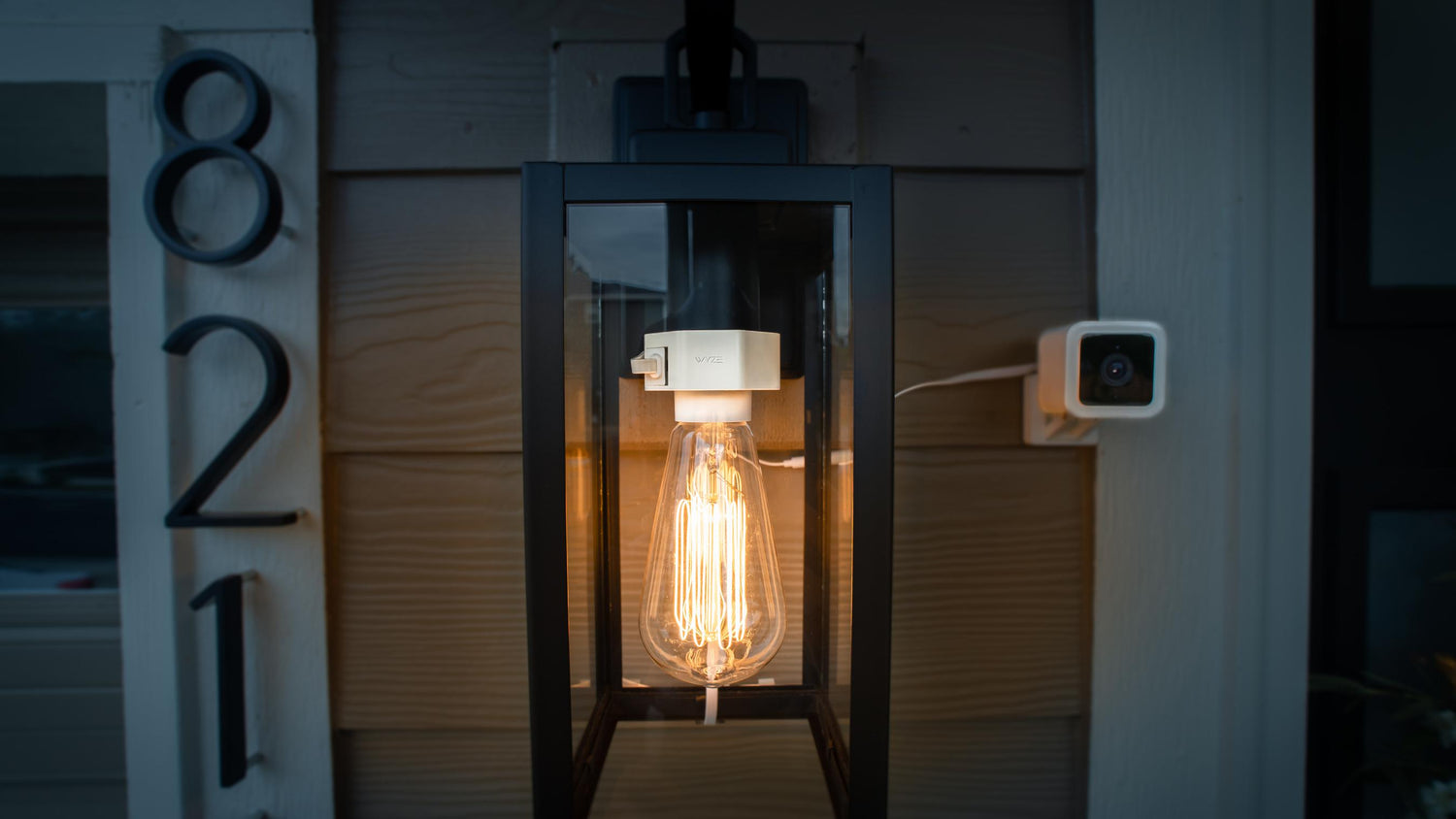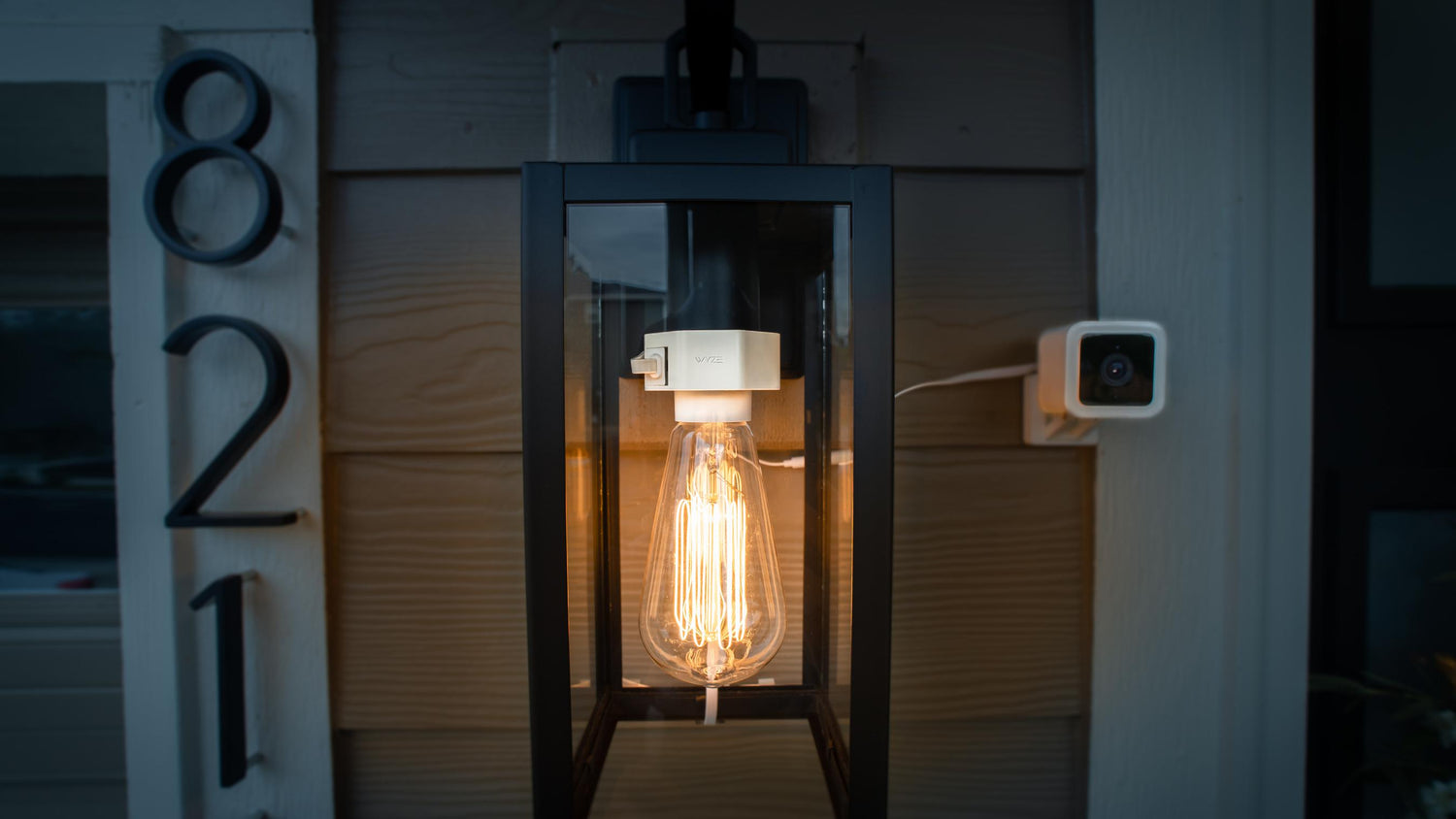 Easily link multiple sockets for greater coverage and control.
Auto-connect up to 5 lamp sockets for Olympics-worthy synchronization of your outdoor lighting. Then schedule and control your newly smart setup from anywhere using the Wyze app.
Dusk to Dawn Automation.
Are you the neighbor that leaves their porch lights on while they're on vacation? Well, now you'll need to find new things to forget. Maybe your flip-flops?
Get Inspired
See how Wyze users are using their Wyze Lamp Socket!
As easy as screwing in a light bulb.
Some installations are as easy as screwing in a lightbulb. Other installations are literally the exact same as screwing in a lightbulb. Wyze Lamp Socket falls in the latter category.