Take it for a spin. Now with Color Night Vision.
$2.99 /
Smart Detections & Notifications
Out of stock
OR
30-day hassle-free returns.
World's greatest baby cam, and beloved by pet owners everywhere, Wyze Cam Pan v2 lives like a man in a neck brace: shakes its whole body no, says yes with its eyeball, and lives to sit at home all day, watching your pets. Plus, with Starlight color night vision, it can do it all night, as well. Motion tracking, two-way audio, and 360 degrees of coverage. What can't Wyze Cam Pan v2 do? Oh yeah. Nod.
View full details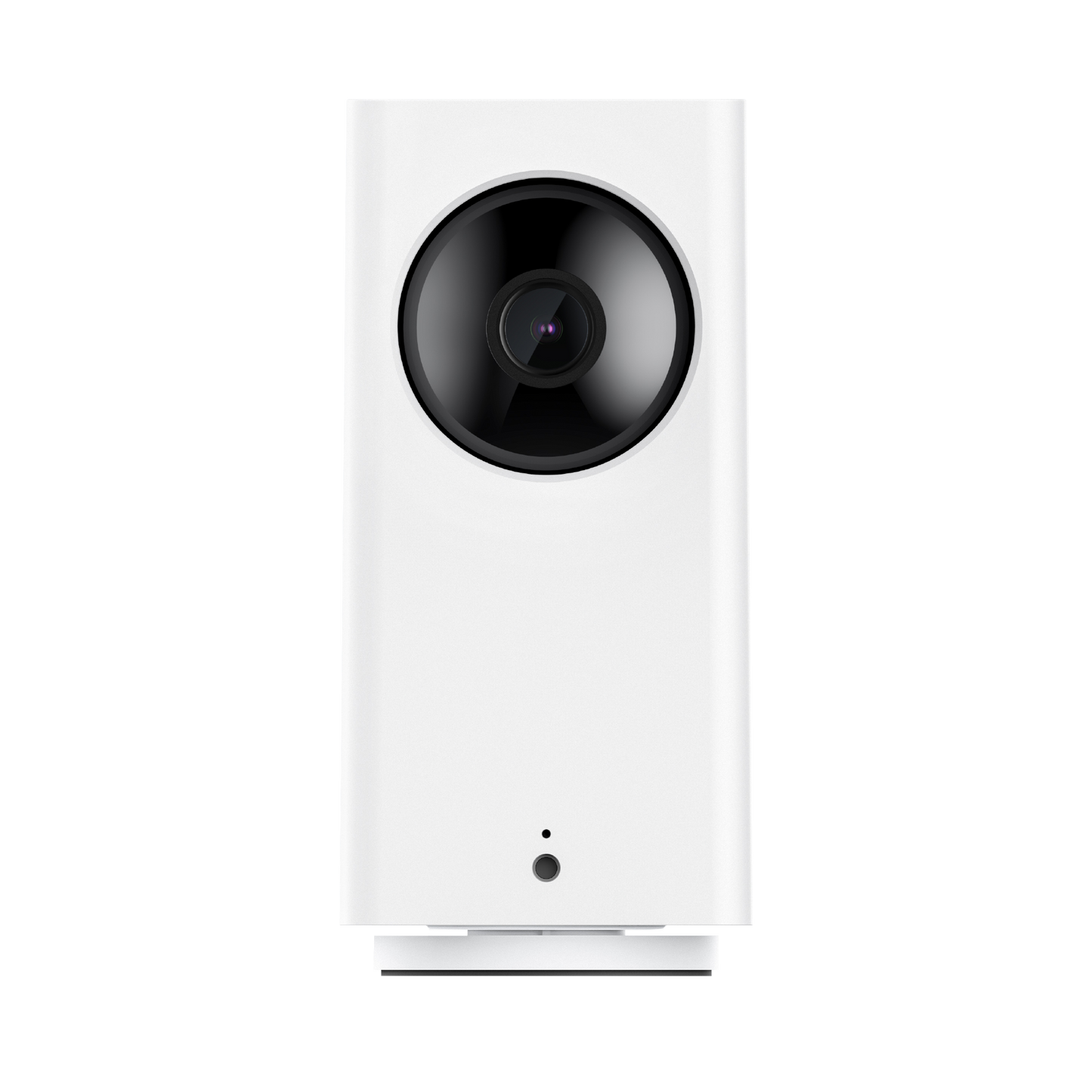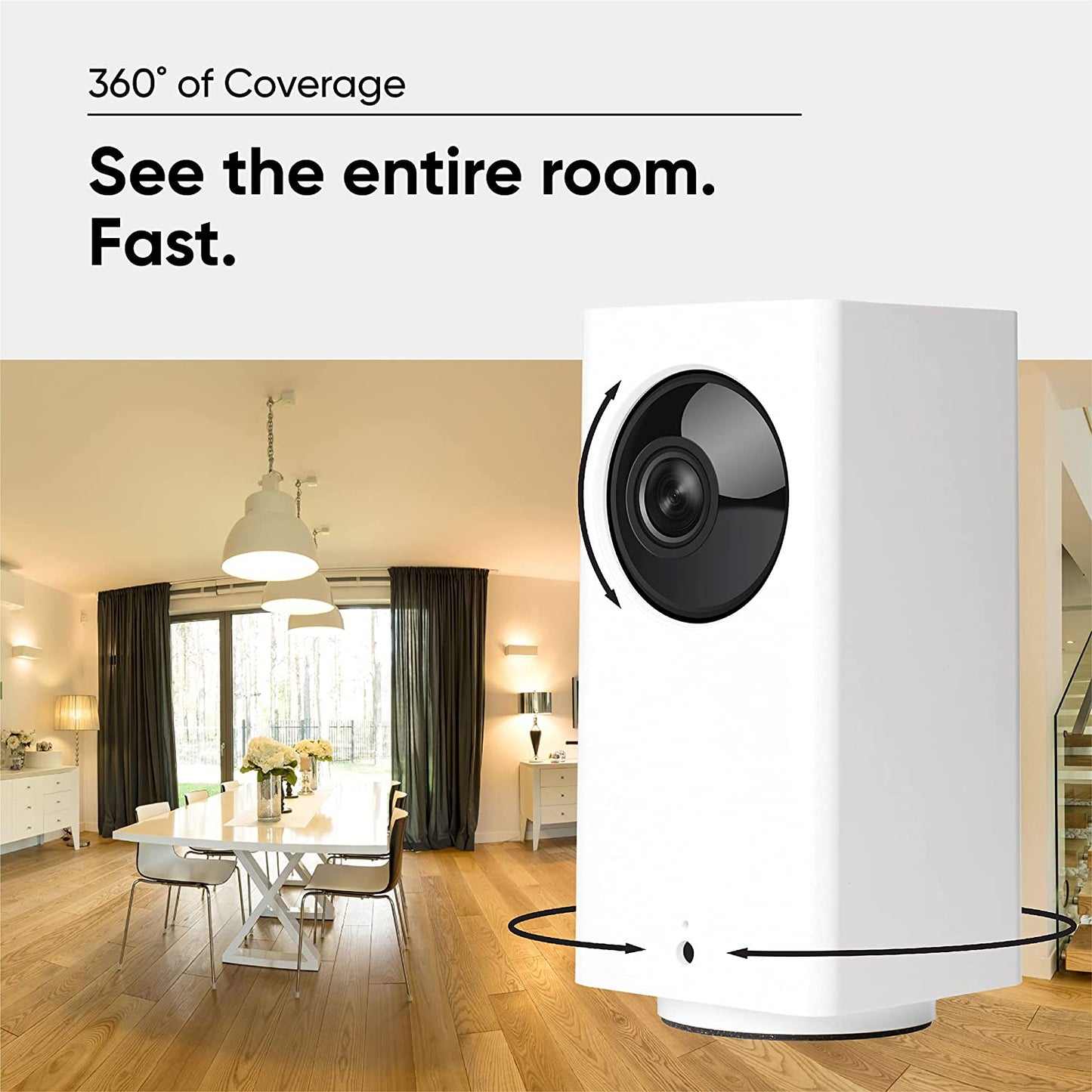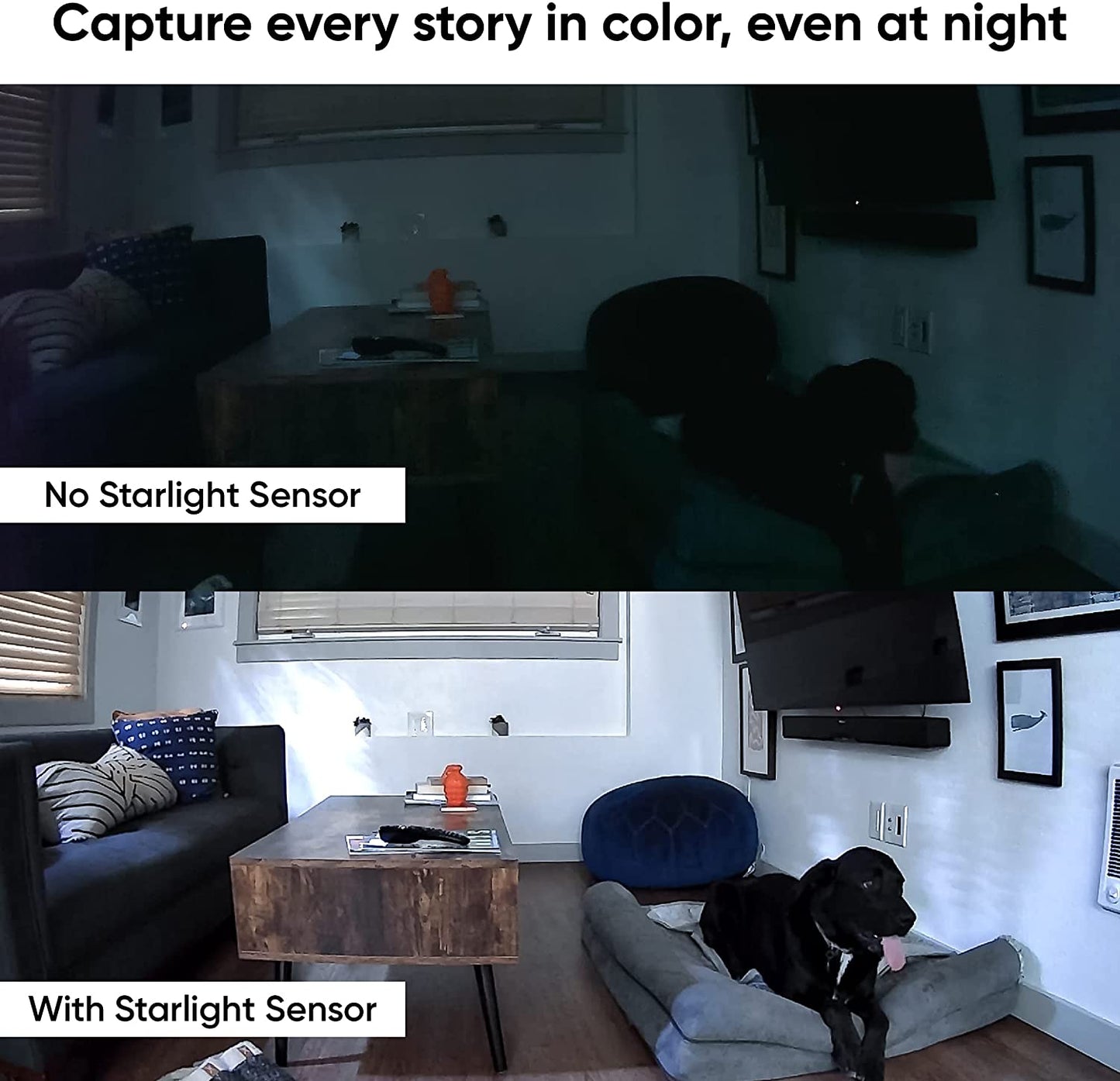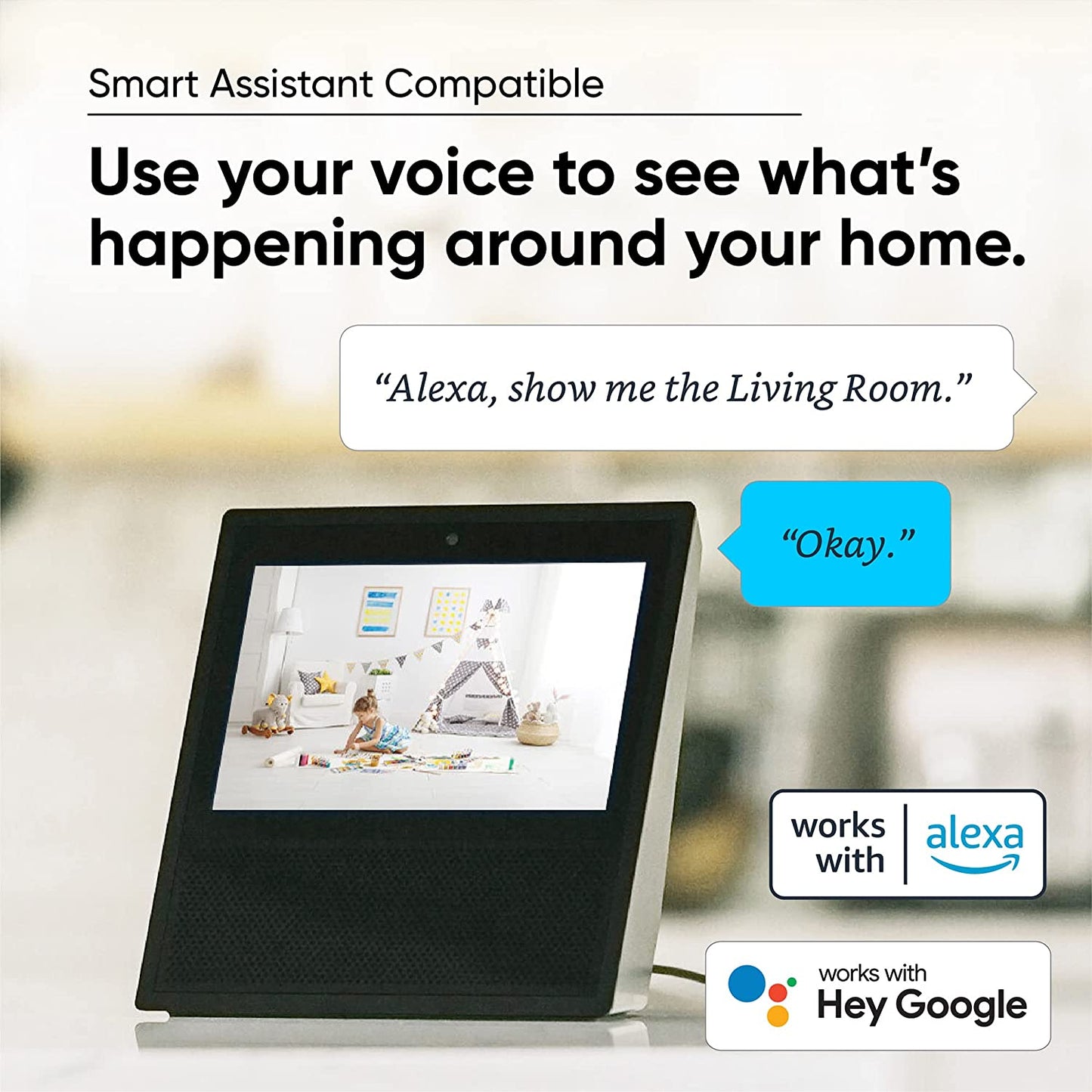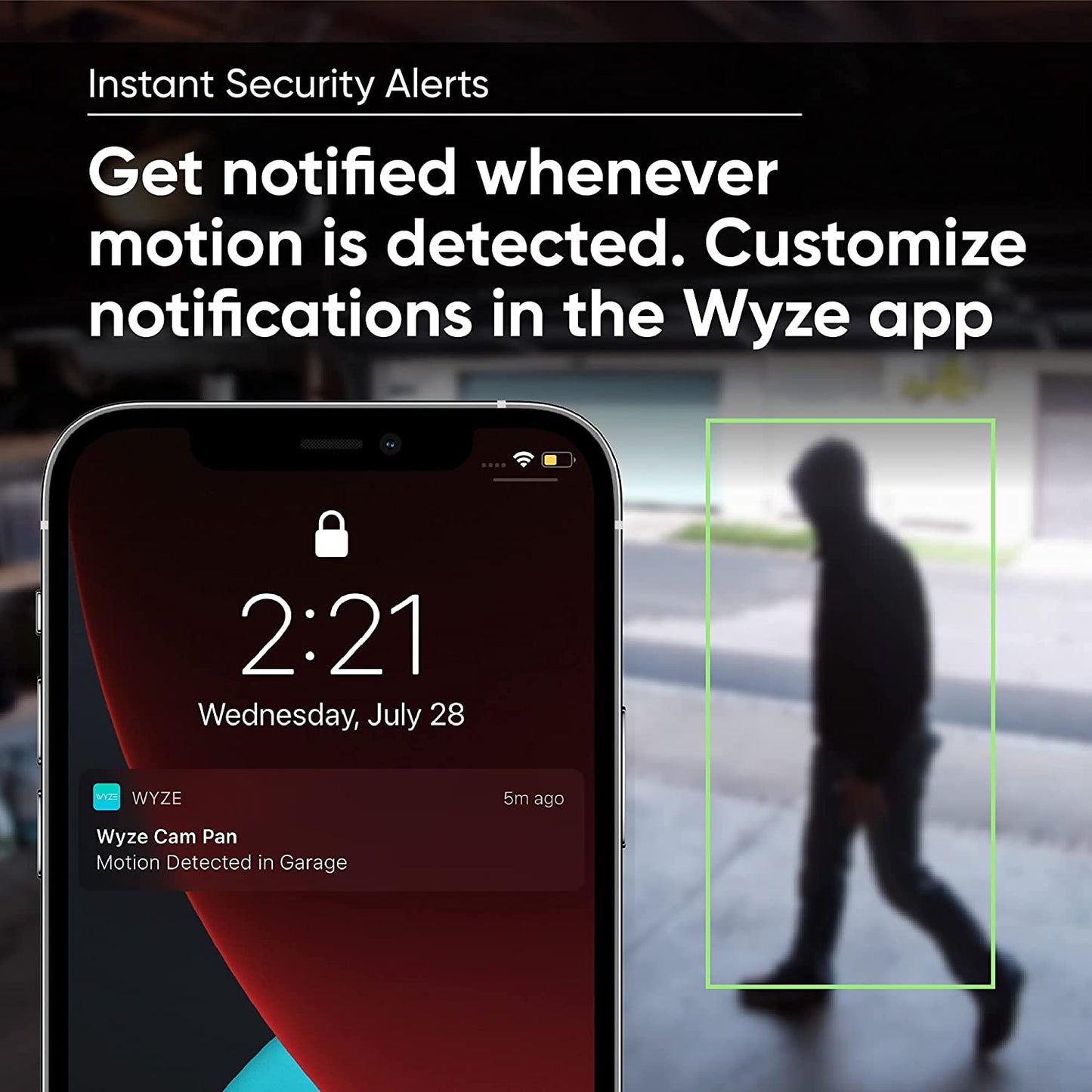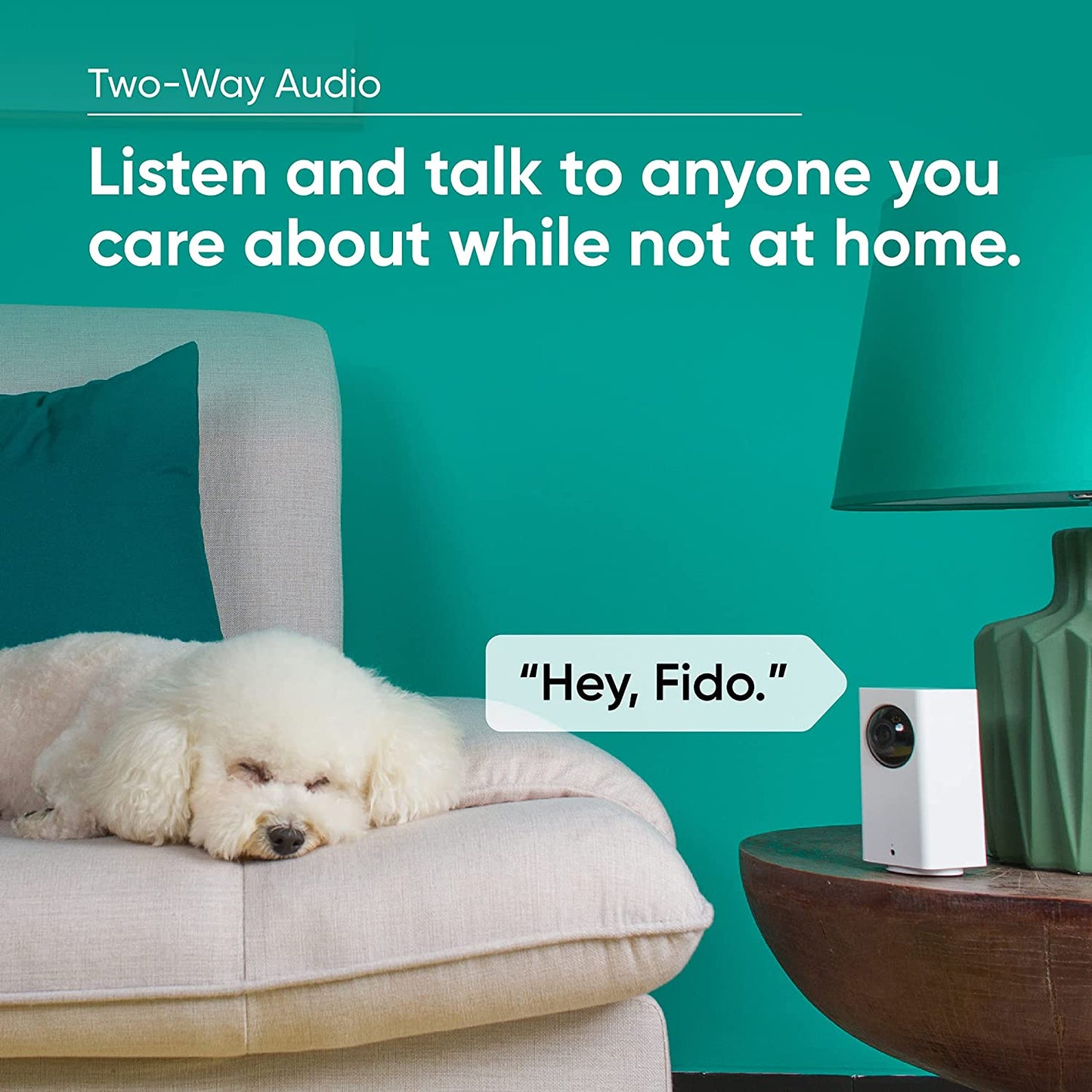 See the whole room in under 3 seconds
Follow the action wherever it goes with automatic motion tracking and 360° of coverage. It's like having a guard owl on duty 24/7. Except you don't have to feed it Tootsie Pops.
Let Pan Scan™
Patrol your room with Pan Scan™. Set the camera's patrol route with up to 4 custom waypoints.
Catch every story in color, even at night.
Say goodbye to black and white clips that look like vintage newsreel footage. Our award-winning Starlight Sensor illuminates details in full color even in low light.
Starlight Sensor

The Starlight CMOS sensor sees in environments as dark as 0.1 lux

ƒ/1.6 aperture

Reveals greater detail at night by capturing more light

Wide Field of View

120º FOV sees the whole picture.
Record up to 56 days of video with a 256GB Wyze microSD Card.
Get approximately 56 days of SD video and 16 days of HD video.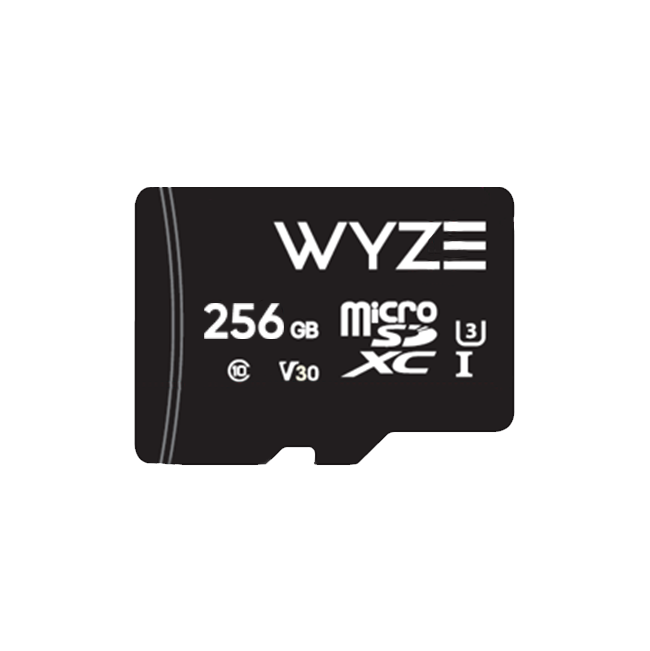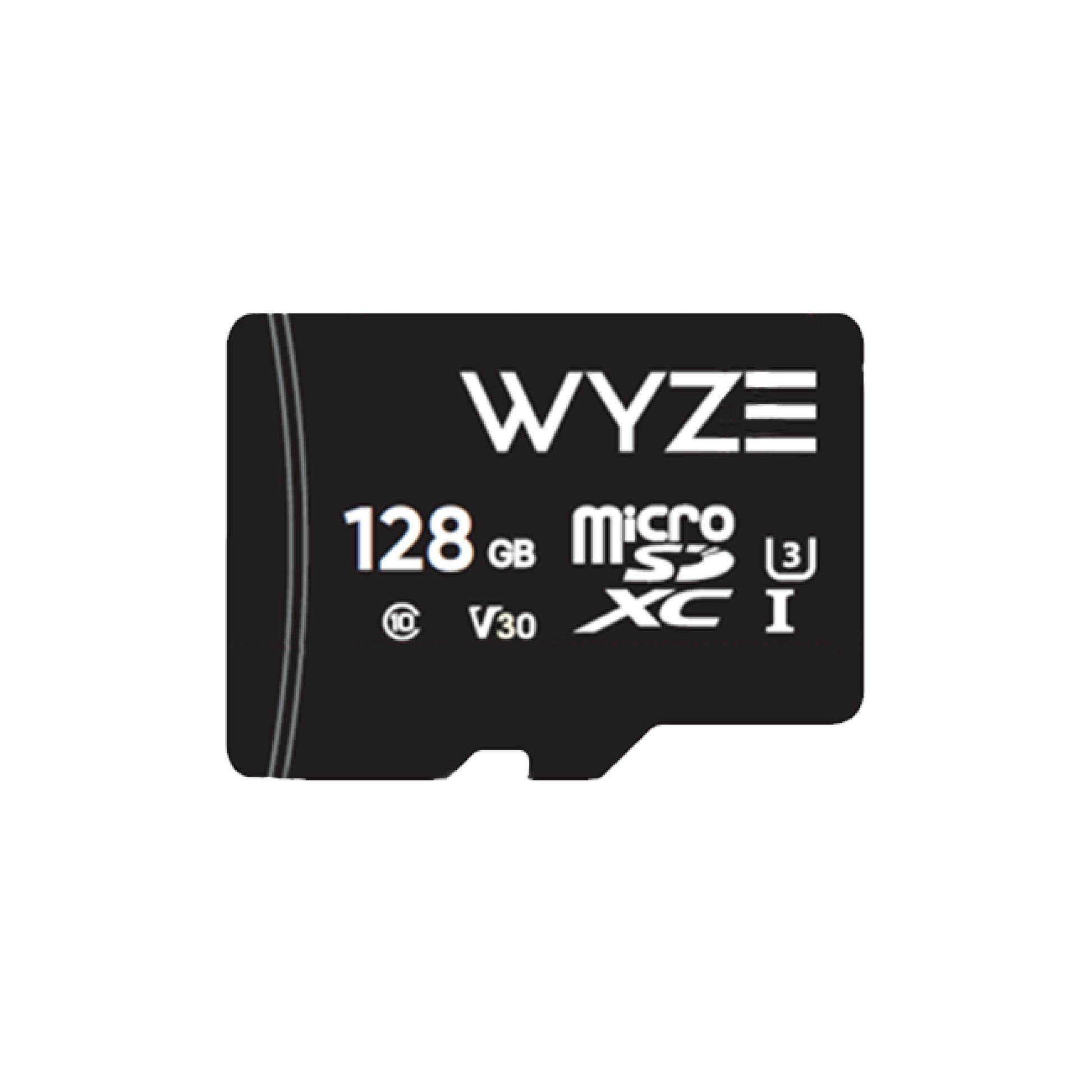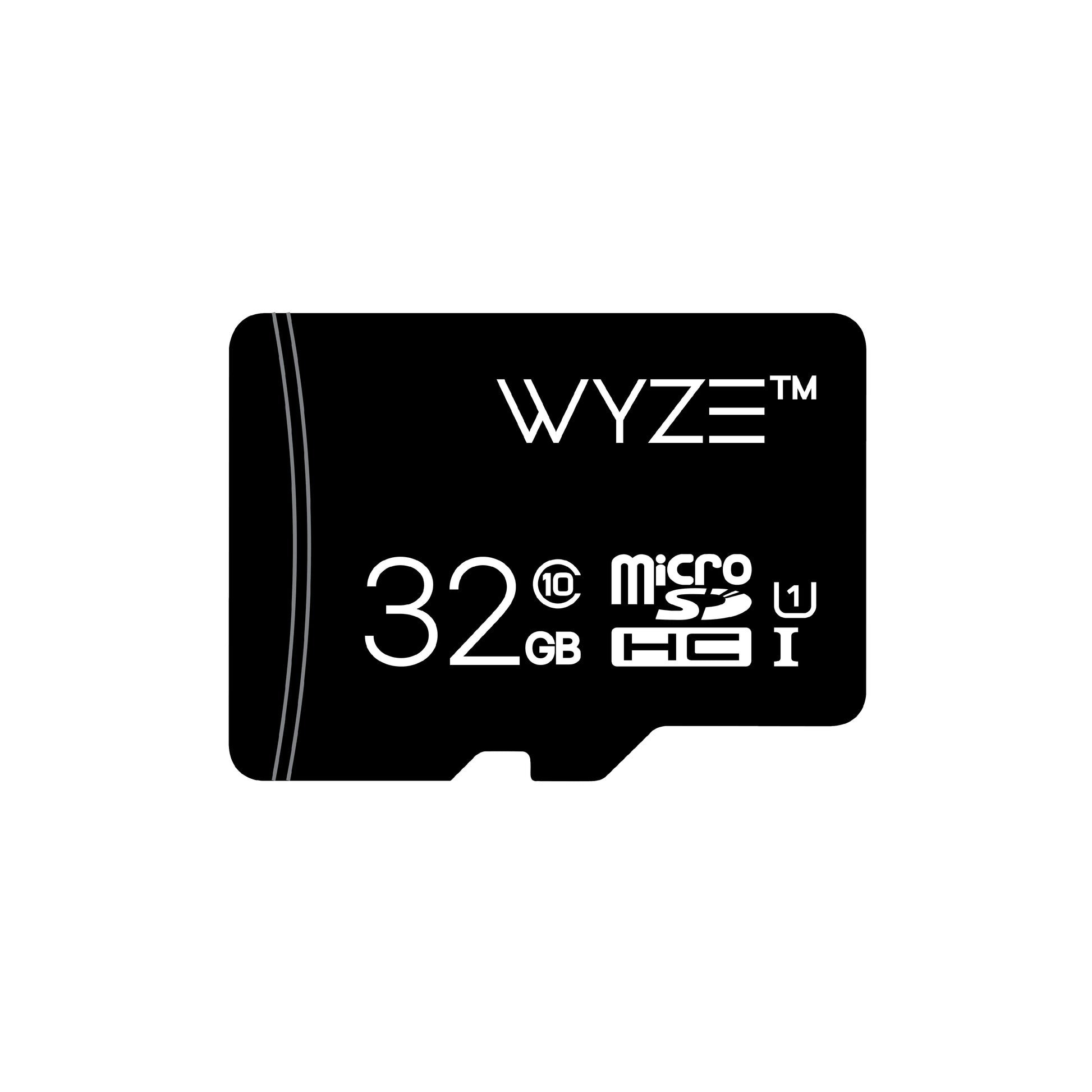 Wyze MicroSD Card
Regular price
Deal price
$29.99
Unit price
per
Deal
Sold out
View full details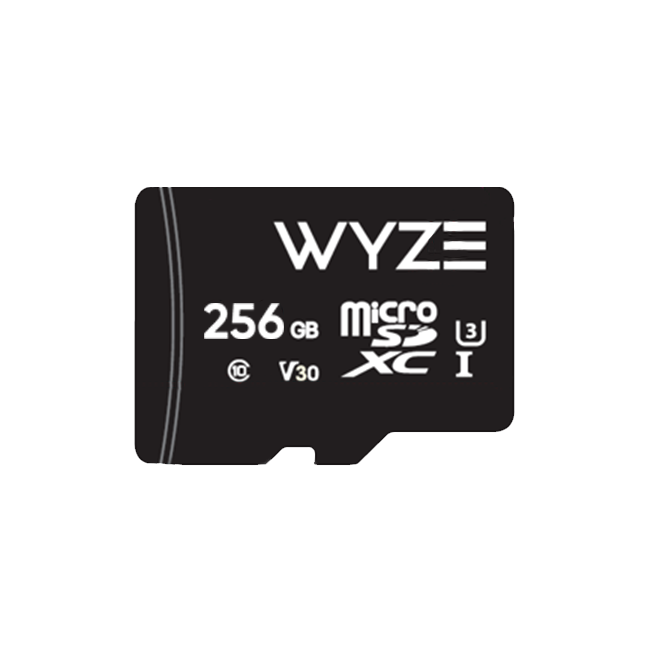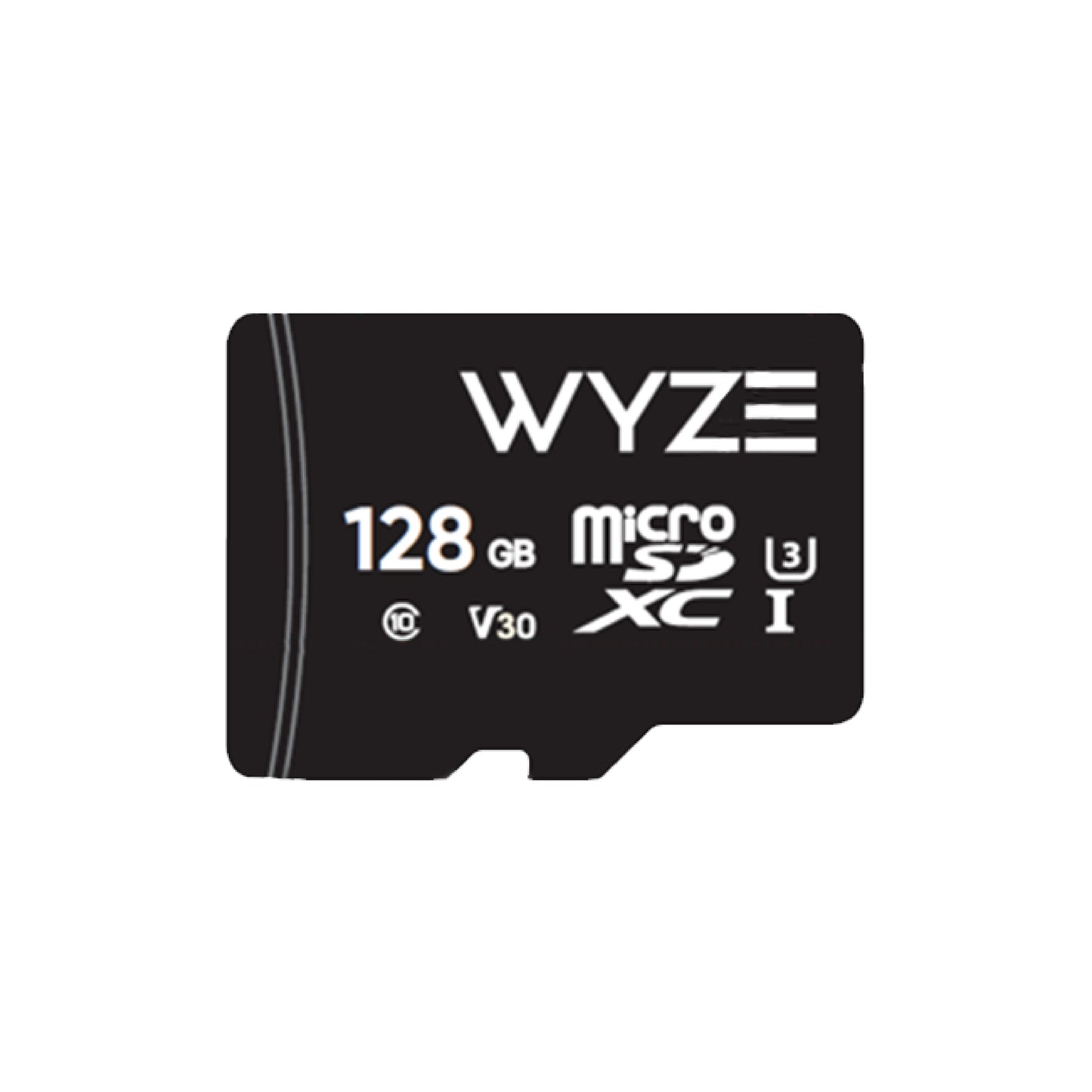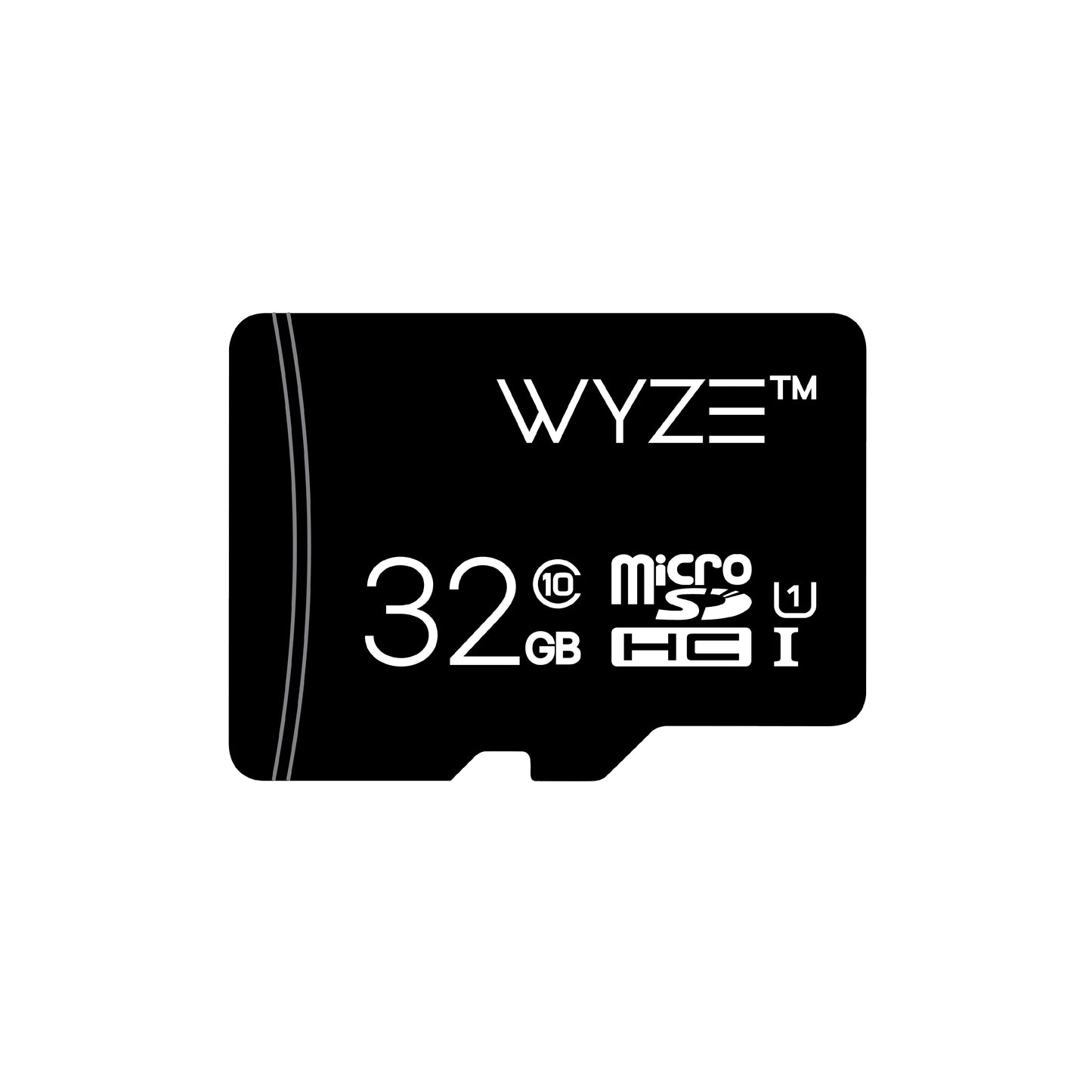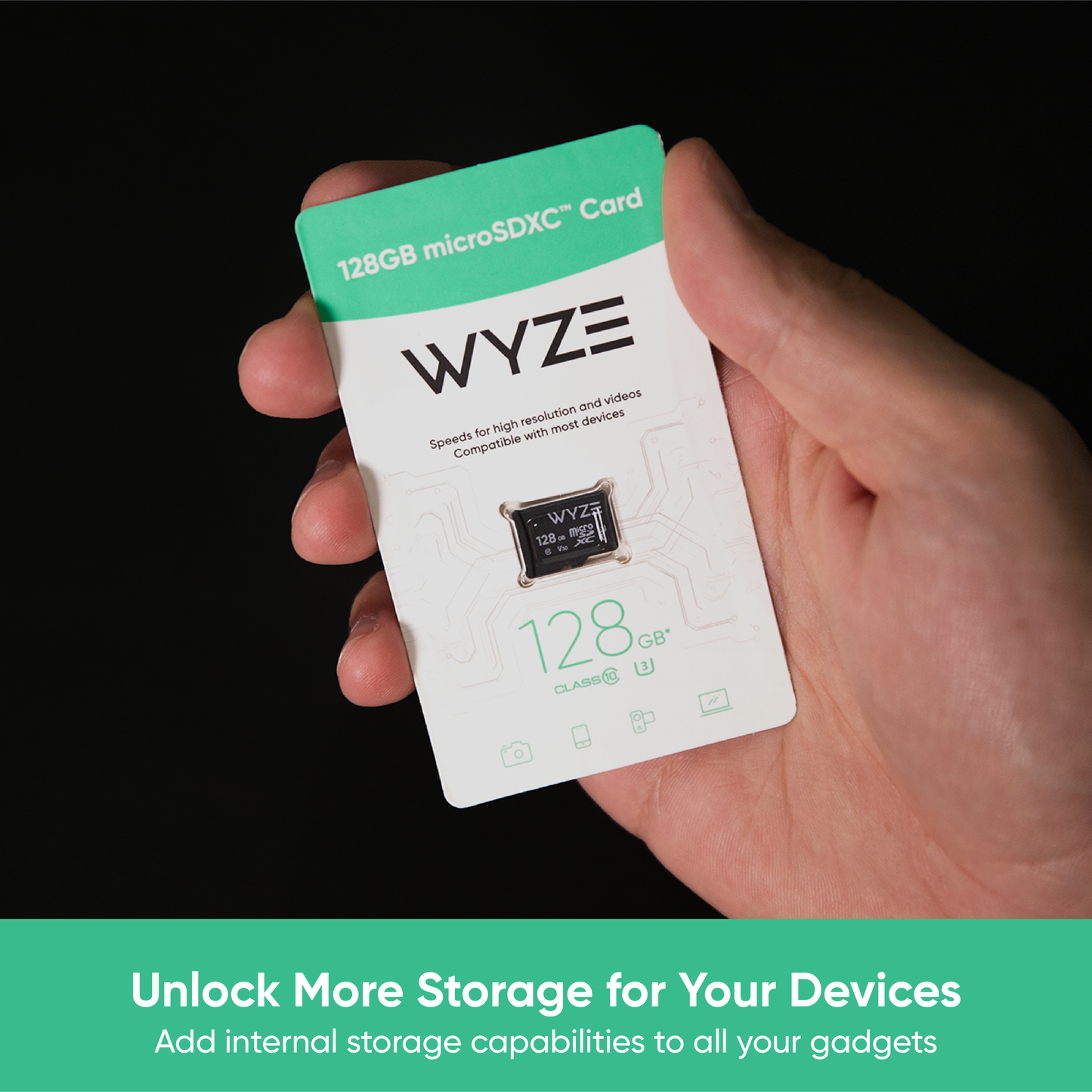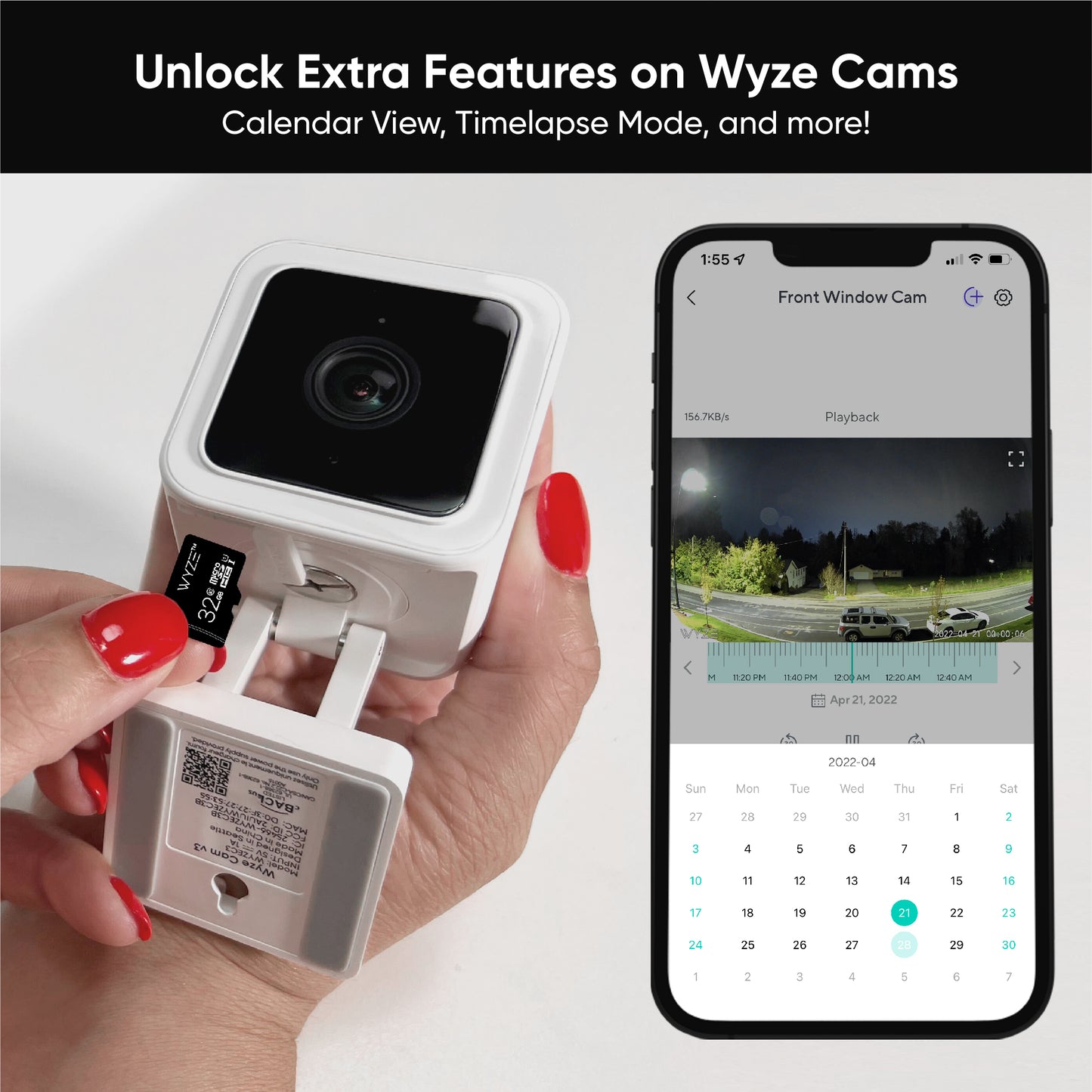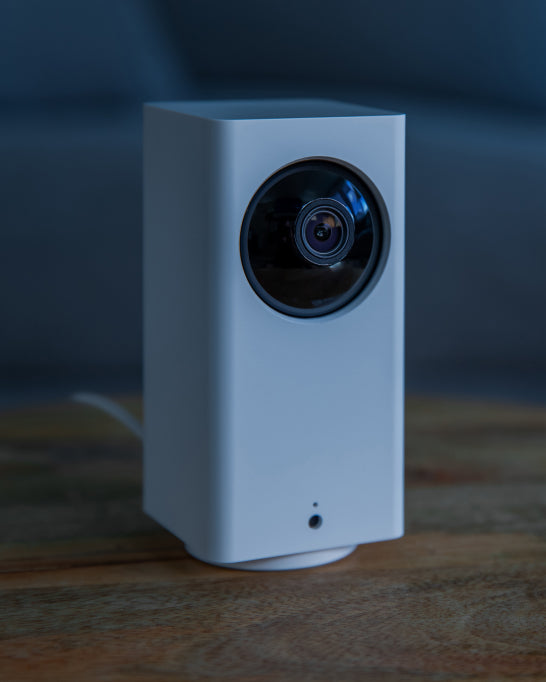 Invisible infrared lights
You know those red dots that turn on when a camera switches to night vision and it looks like The Terminator? Yeah, ours doesn't do that. Wyze Cam Pan v2 lights stay invisible so they don't disturb furry friends or baby Sarah Connors.
Automatically track the action.
Squirrel! Automatically detect and track motion like a caffeinated watch dog. Beefed-up processing power follows real-time movement faster than ever!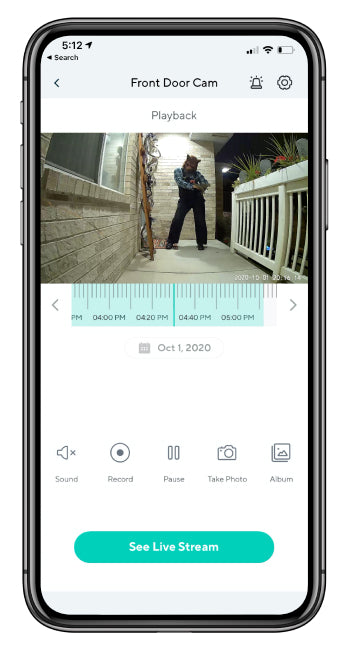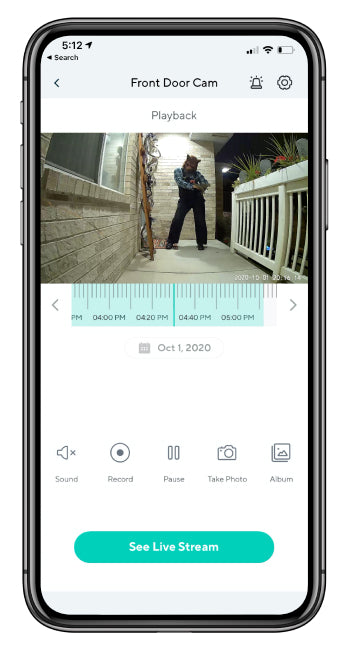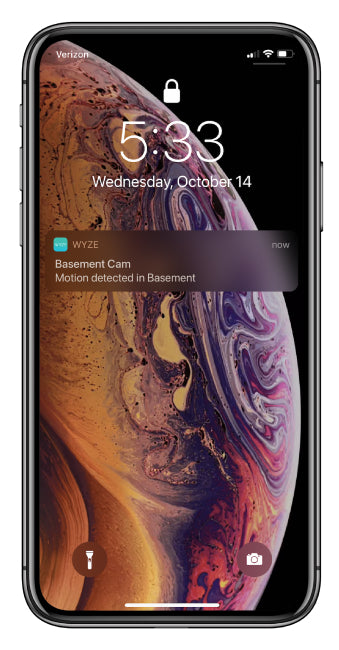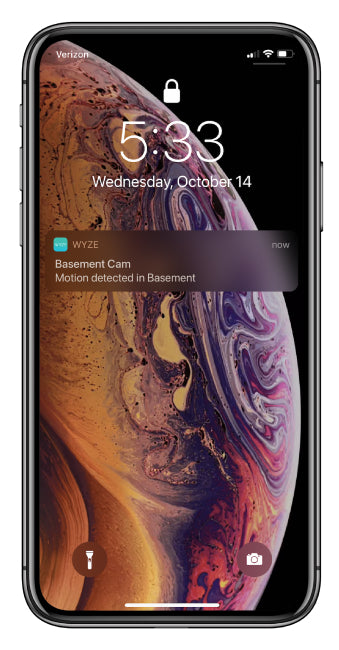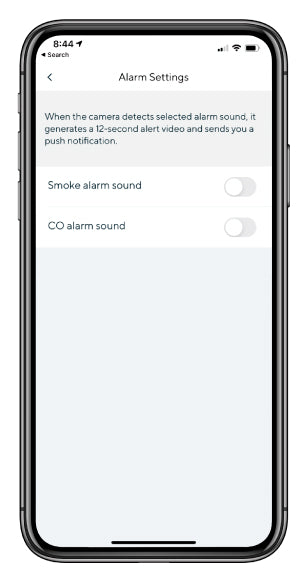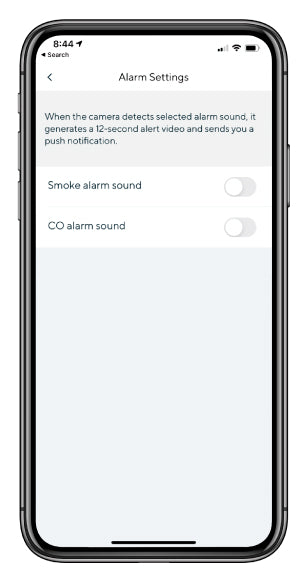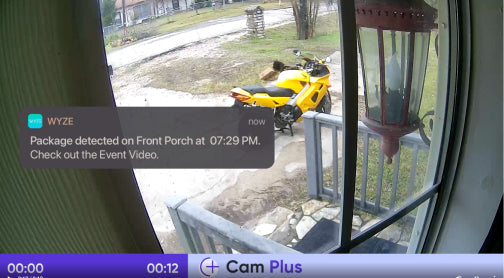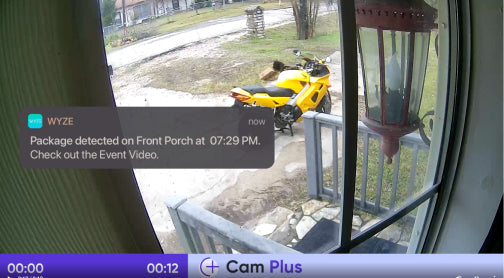 And even more smart features.
Capture and view up to 3 days of continuous video with a 32 GB microSD card (sold separately).
Wyze Cam Pan v2 can send you a notification with an image when it detects motion or sound. Turn on push notifications to stay on top of things without having to constantly monitor the app.
Receive an alert the moment Wyze Cam Pan hears a Smoke or CO alarm go off. Set it to record a video during this time.
Add Cam Plus to get even smarter notifications like Person, Package, and Vehicle Detection.
For details, including our FAQ, see our Product Details section.