An evolutionary AI floodlight camera with a 180° field-of-view.
$9.99 /
Smart Detections & Notifications
Friendly Faces Facial Recognition
Low stock
OR
30-day hassle-free returns.
Ships immediately.
Wyze Cam Floodlight Pro combines a 180° wide-angle lens and 2.5K QHD video so you can see your yard end-to-end in more detail than ever. It relies on evolutionary onboard AI computer vision to detect motion and turns on the adjustable 3,000 lumen LED lights only from objects you select, like people and vehicles. In other words, we created a high-powered security camera with bright lights that thinks and responds like a personal home security guard—no donuts required.
View full details
See it all in frame with the widest view in the game.
A pro floodlight category-leading 180° field-of-view means you can protect your property from end-to-end with fewer blind spots.
Capture more details with 2.5K QHD resolution + Color Night Vision.
See images and video in greater detail with Quad High Definition clarity. Day or night you get video so crisp it makes bacon jealous. Mmm, bacon.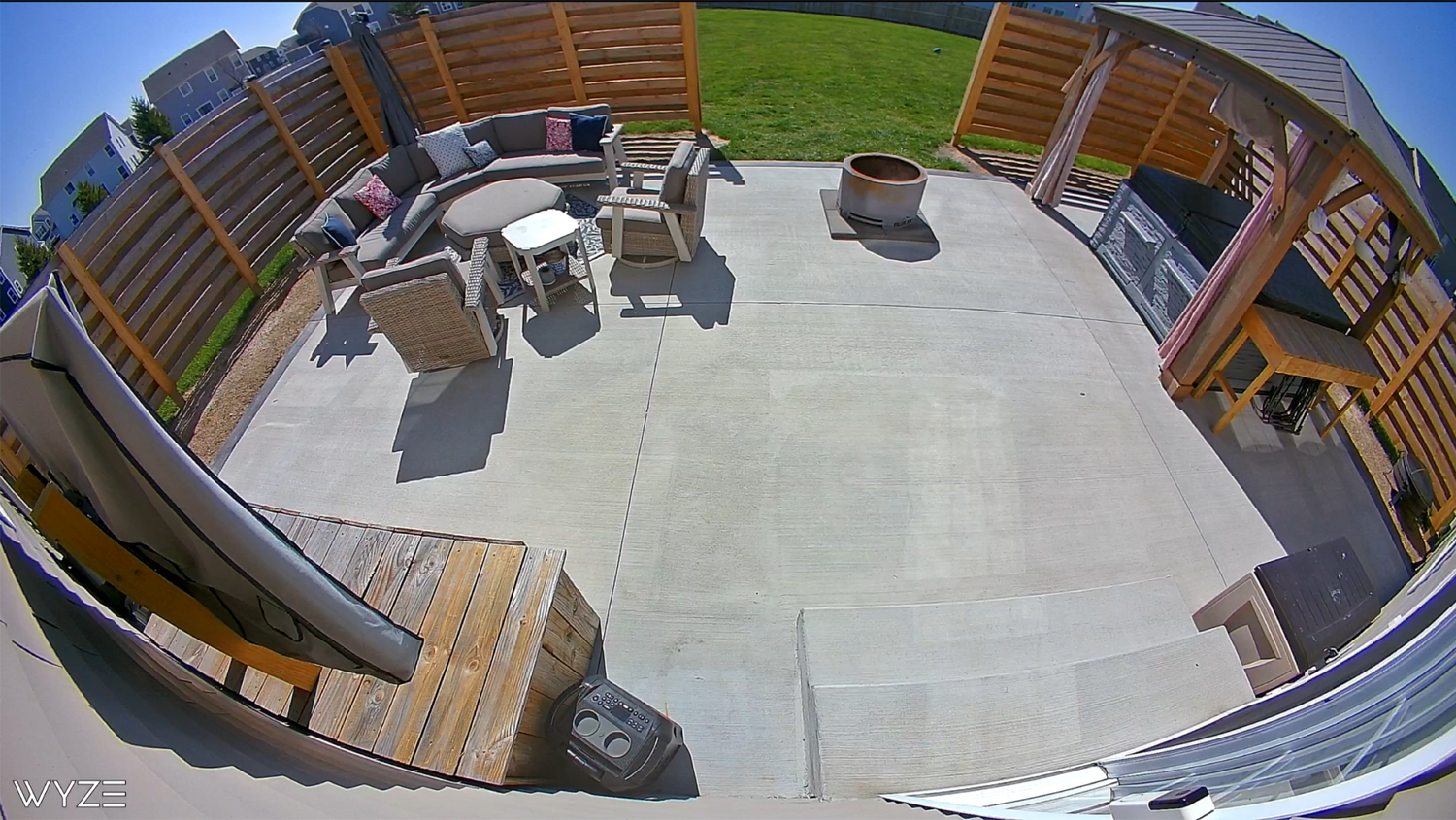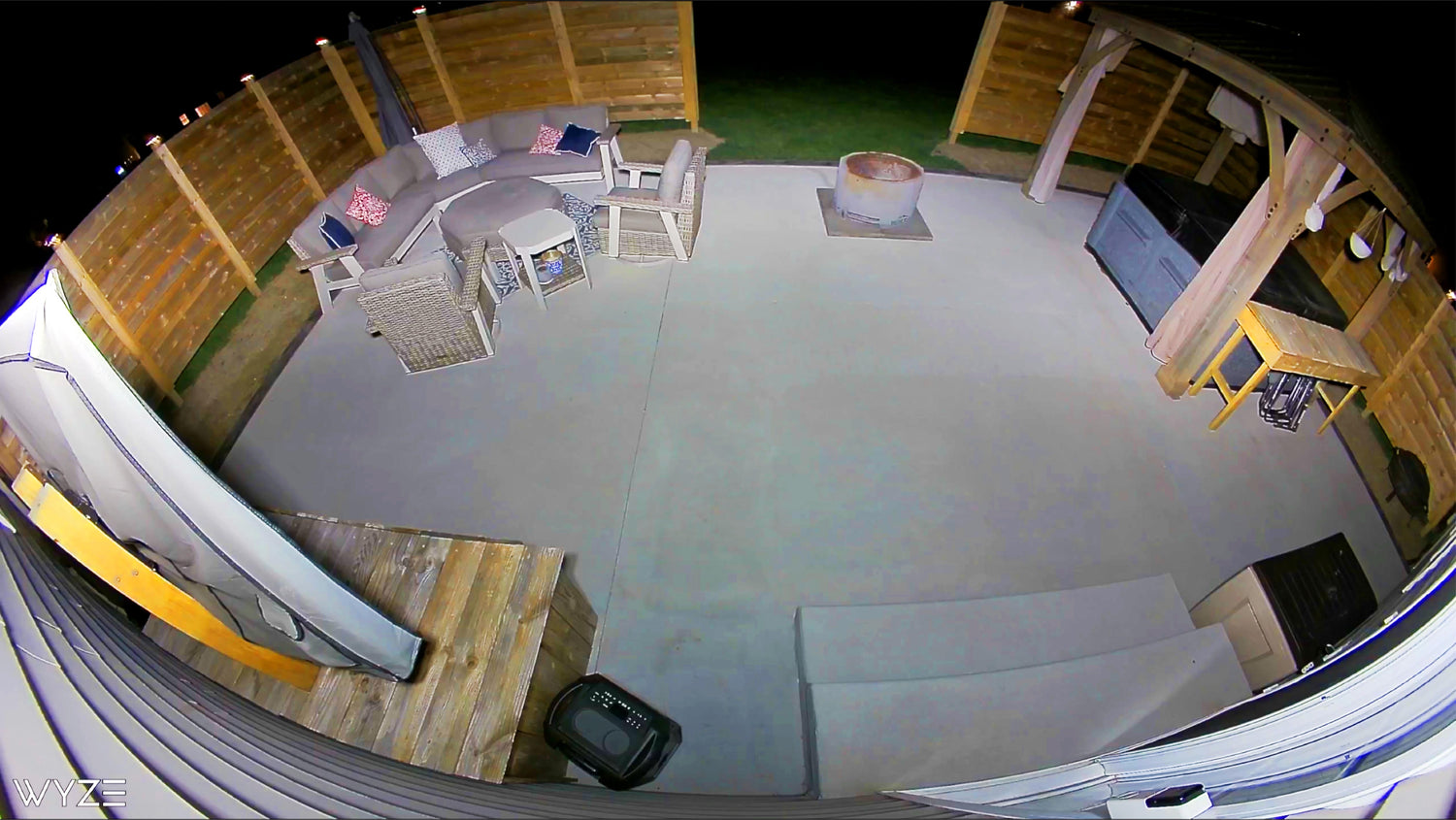 More accurate motion-activated lights powered by vision AI.
Goodbye, clumsy PIR technology. Onboard AI computer vision detects motion and turns on the lights only from objects you select, like people and vehicles. Plus, get notifications sent to your phone. No subscription required.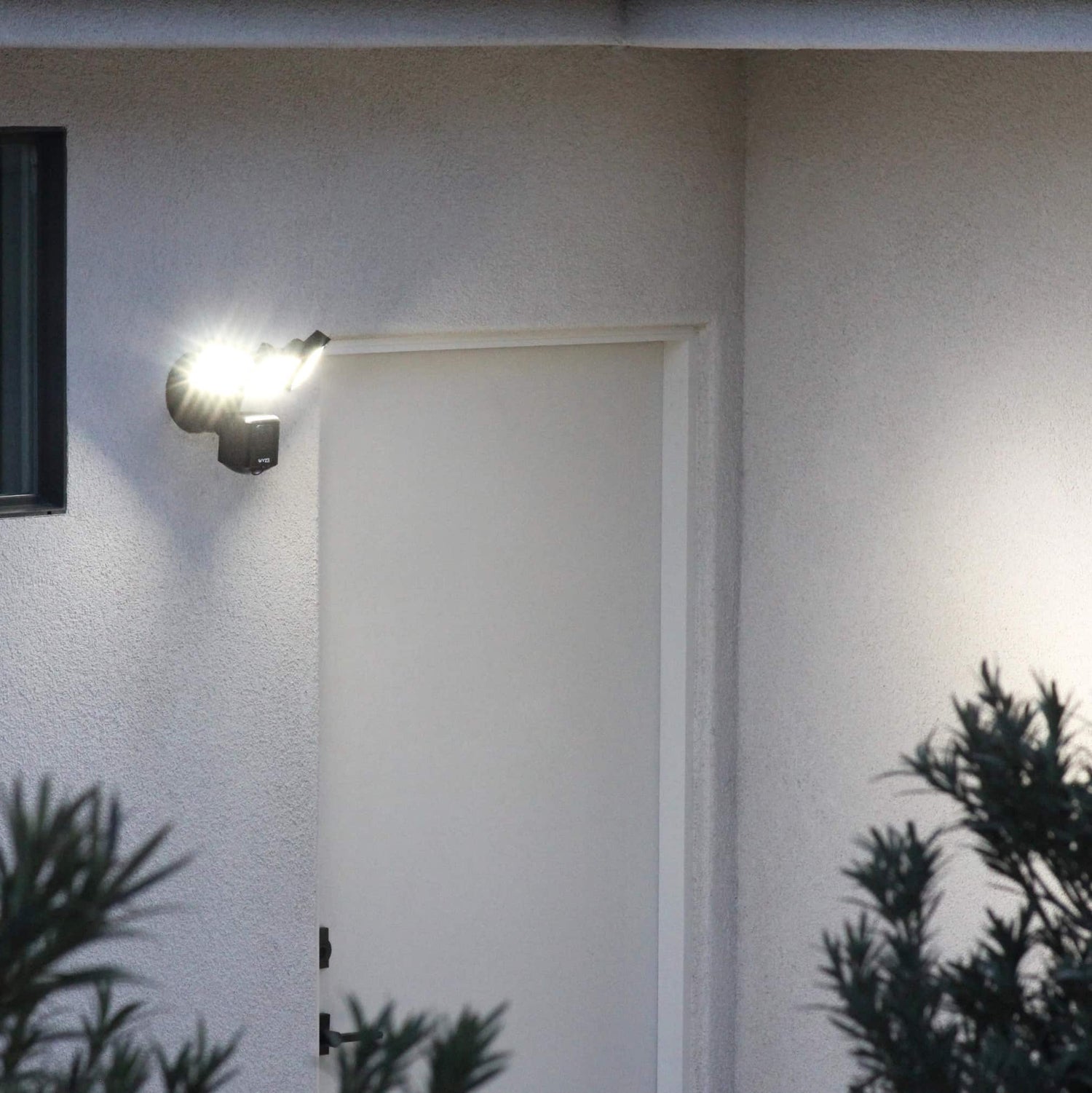 Beams ultra-brightly to banish bad guys.
Adjustable and dimmable LEDs blast up to 3000 lumens of guiding or "get lost" security light. Three independently articulating panels let you customize light coverage to meet your needs.
Brighter in more ways than one.
Wyze Cam Floodlight Pro packs a few all-new tricks up its sleeve.
Ambient Light Mode.
When enabled, it provides constant ambient lighting and automatically switches to increased brightness when motion is detected. It's like a reverse night light for crooks and creepers.
Motion-Activated Voice Deterrence.
From in-laws to outlaws, the voice prompt that plays only when a person is detected and the built-in 105 dB siren are sure to deter all kinds of unwanted visitors.
Stay connected with dual-band Wi-Fi.
Connecting your floodlight is easy and faster than ever with dual-band Wi-Fi that supports both 2.4 and 5 GHz networks.​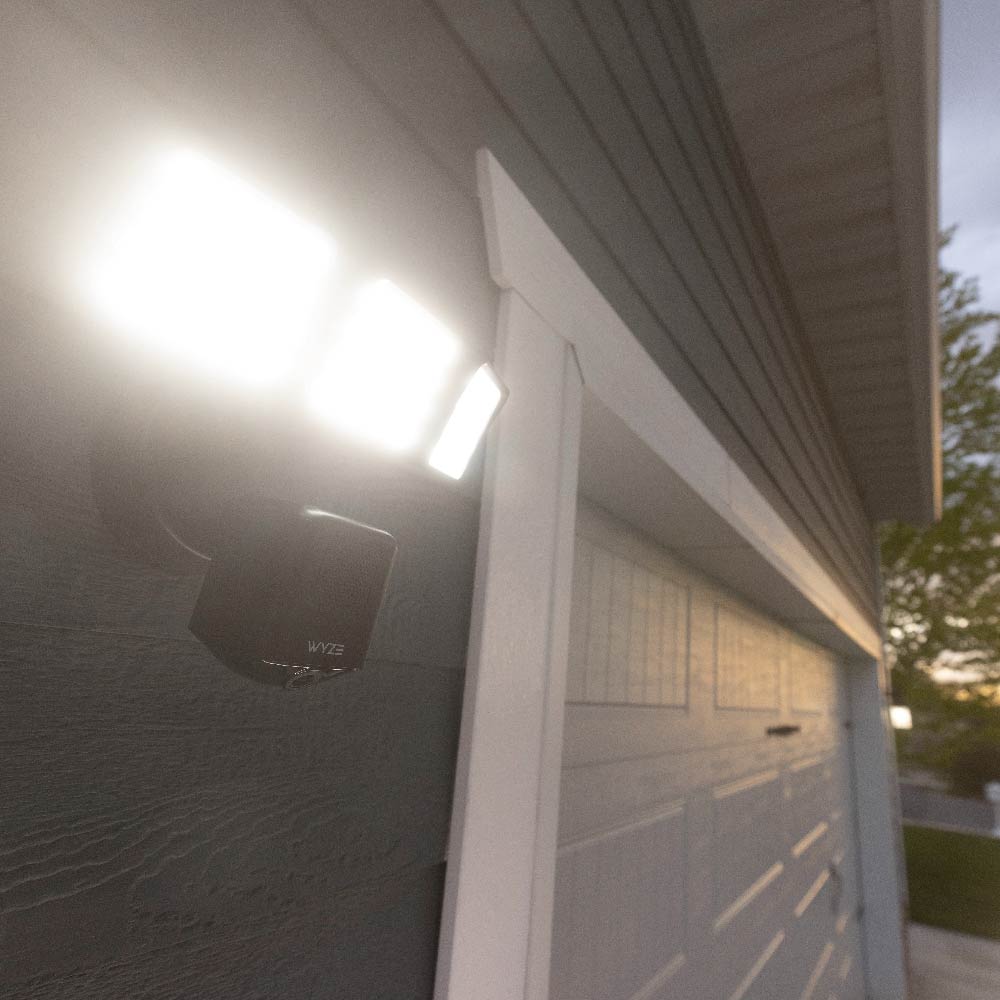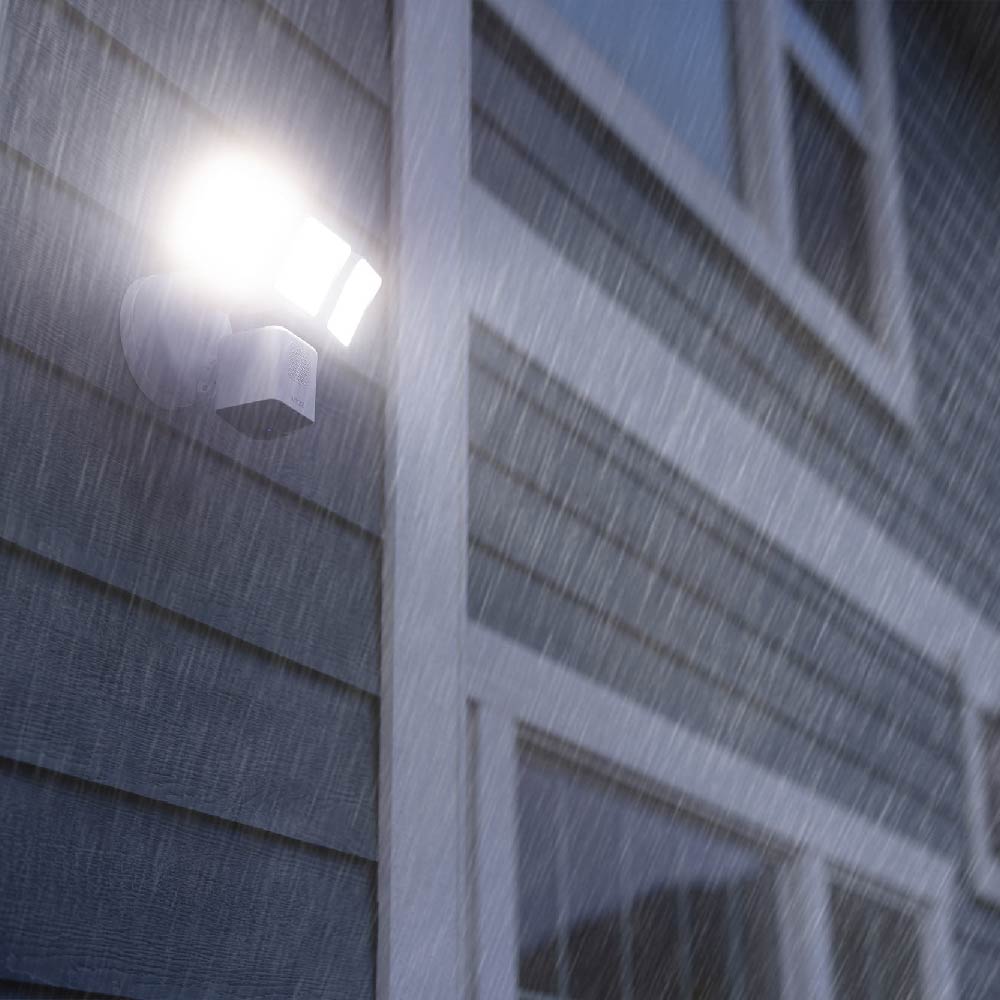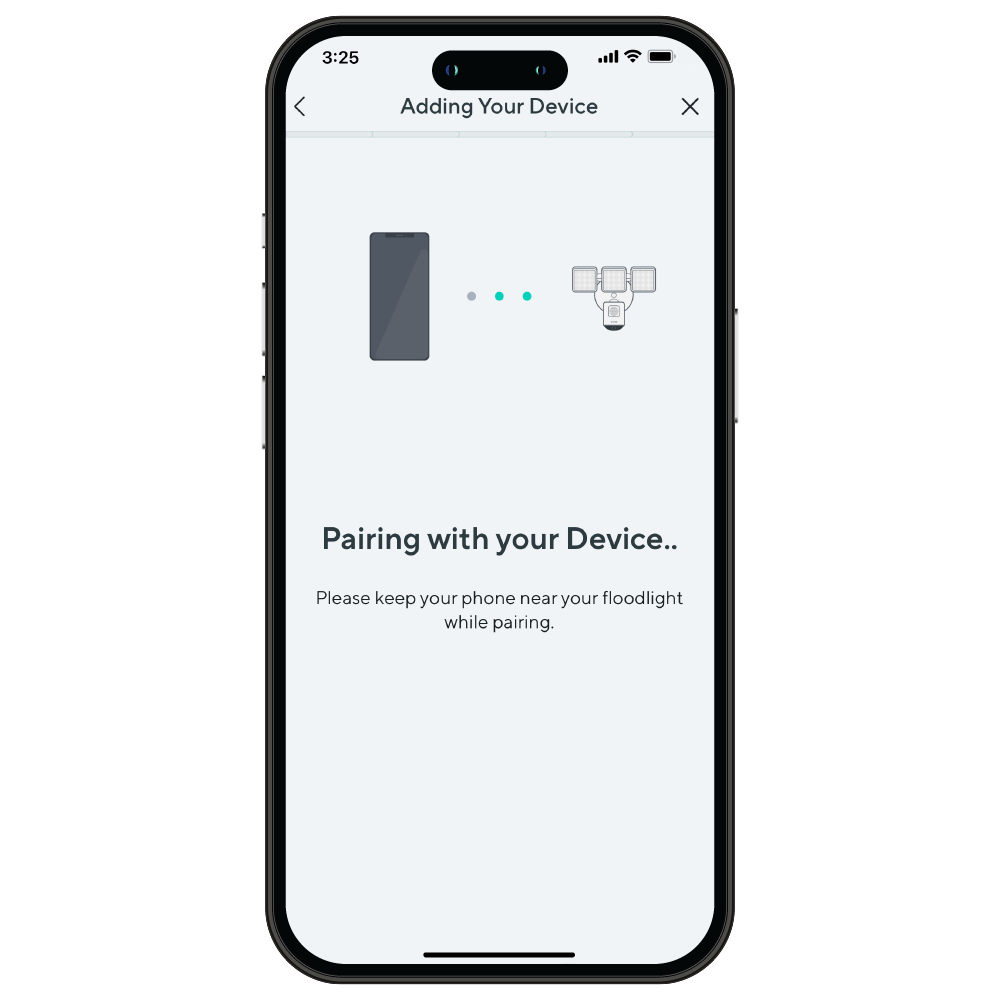 More Floodlight Pro greatness
Wyze Cam Floodlight Pro knows when the sun is down and when it's up. Just hook it up and never think about your light switch again.
Did you know the river otter is the most weatherproof animal? And did you know Wyze Cam Floodlight Pro is also a beast at repelling the elements? Plus, it is equally as cute in its own three-headed way.
Capture and view up to 30 days with a 256GB microSD card (sold separately).
No more QR code scanning. Setup is quick and easy with BluetoothⓇ.
Surprisingly super simple self-installation. Seriously.
Easy installation. Replace your existing floodlight in under 20 minutes with our easy DIY installation guide. Check out the video below to see for yourself.