Award-winning pan and tilt security, now weatherproof.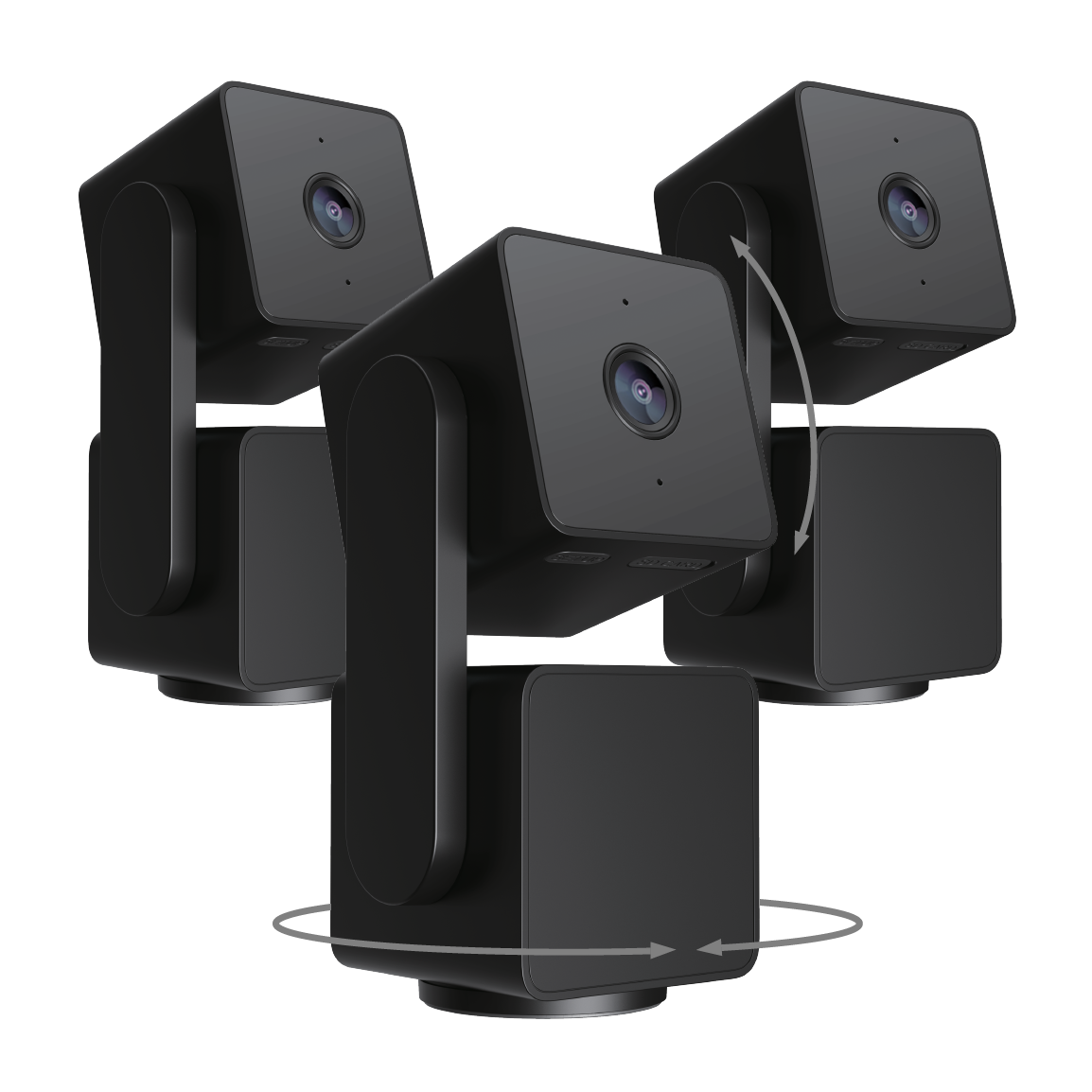 3-Pack Pan Cam Bundle
360° Pan. 180° Tilt. Award-winning pan and tilt security, now weatherproof.
Wyze Cam Pan v3 is a redesigned indoor/outdoor, 360° pan and 180° tilt security camera, and is fully IP65 weather resistant.*For safe outdoor use, Pan v3 requires a Wyze Outdoor Power Adapter v2 (sold separately).
View full details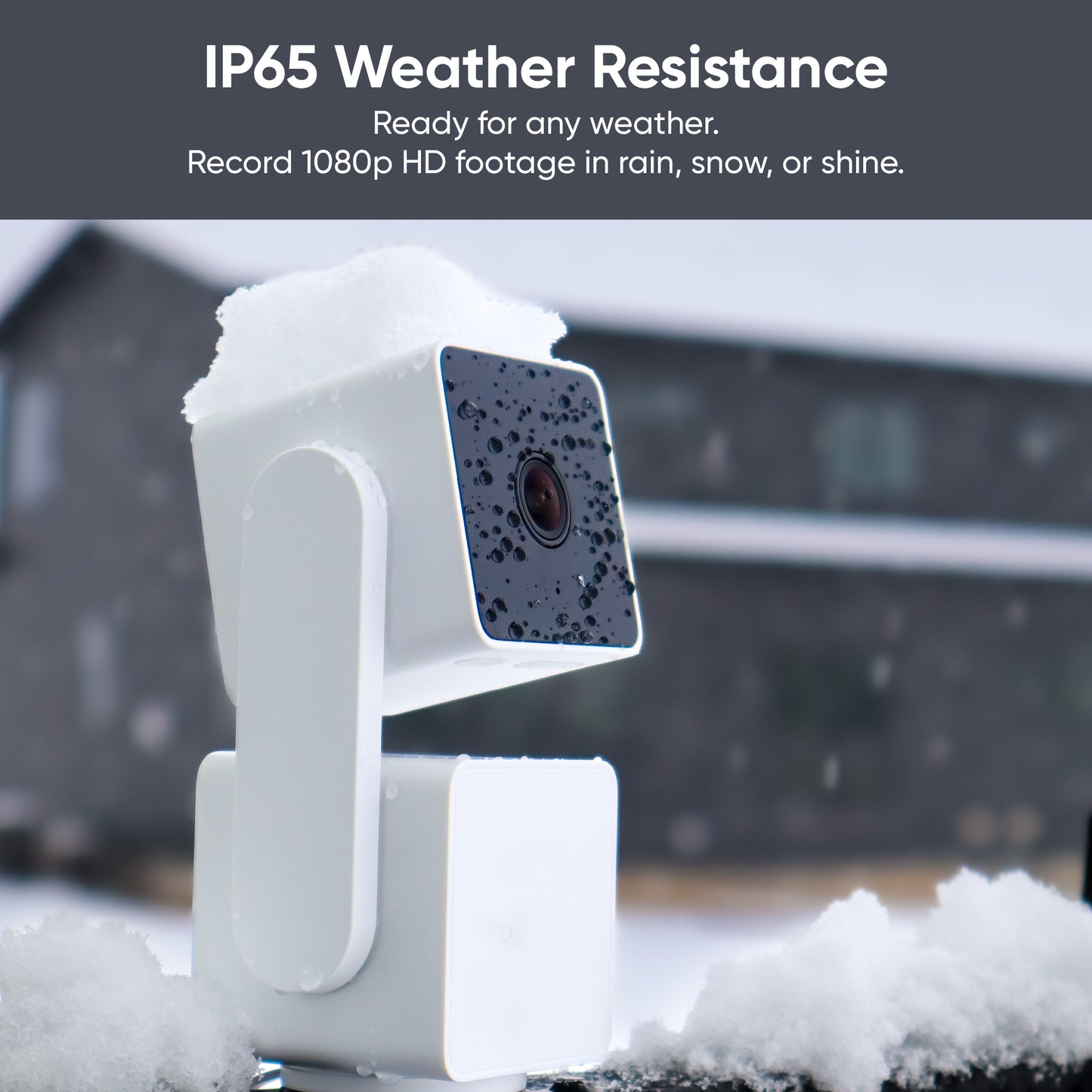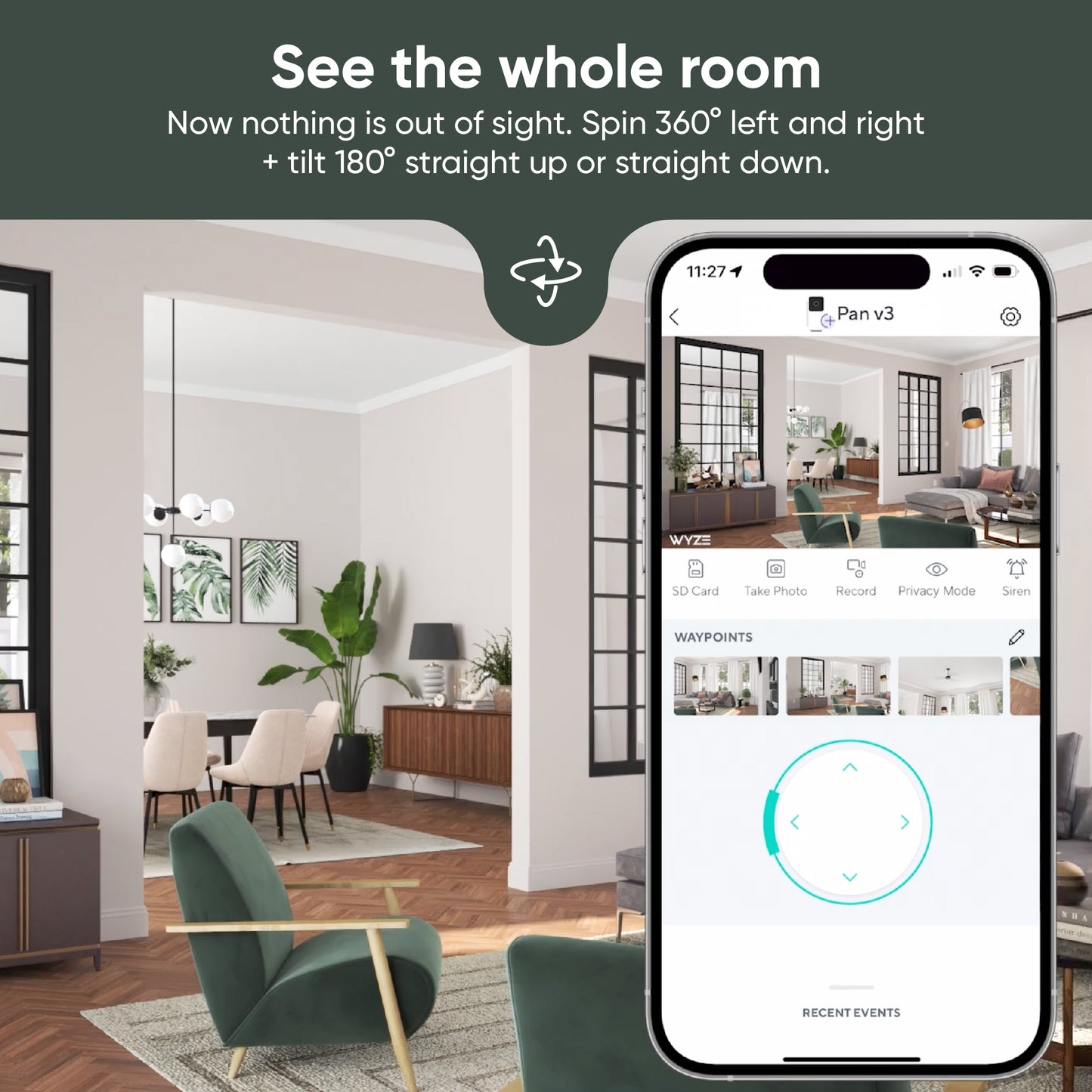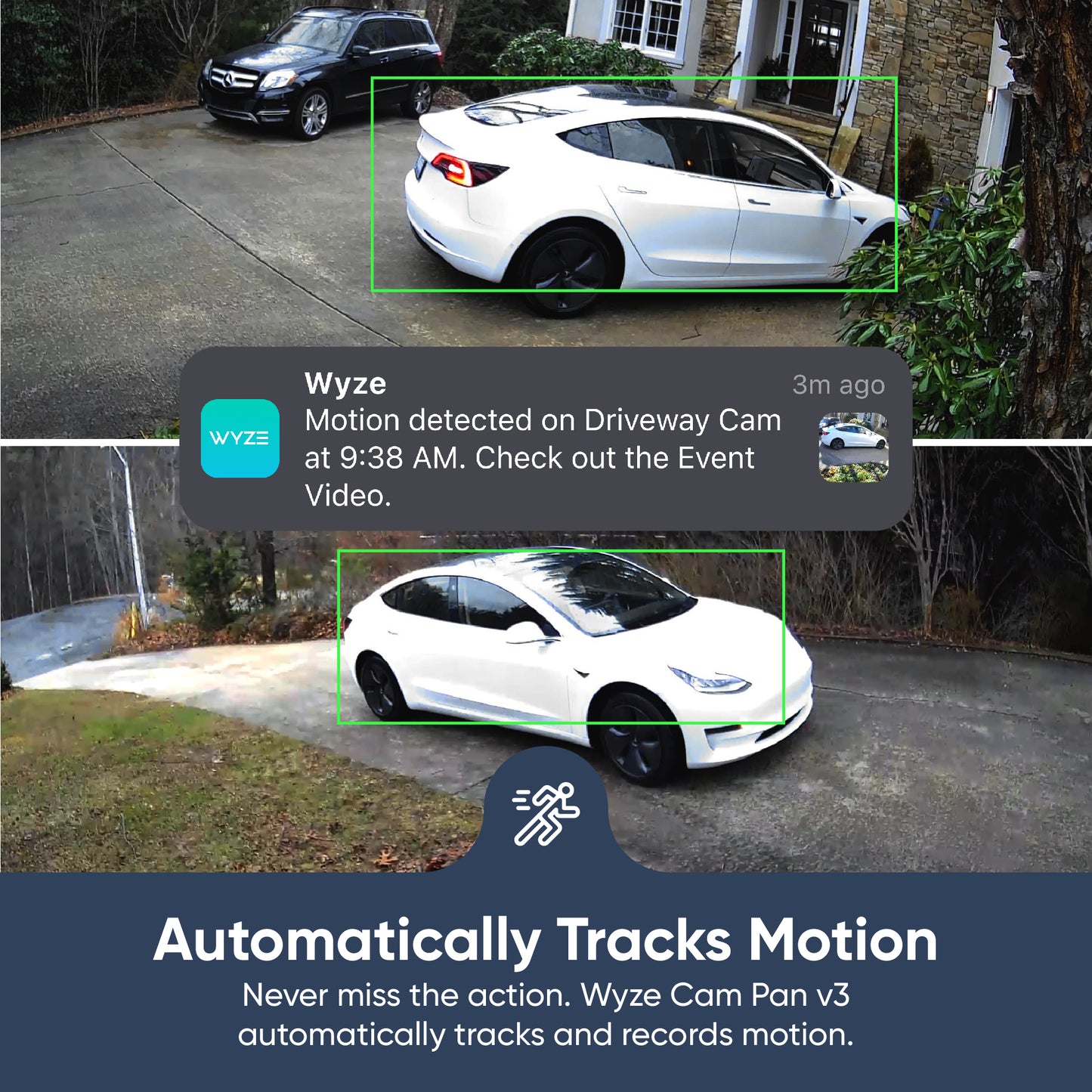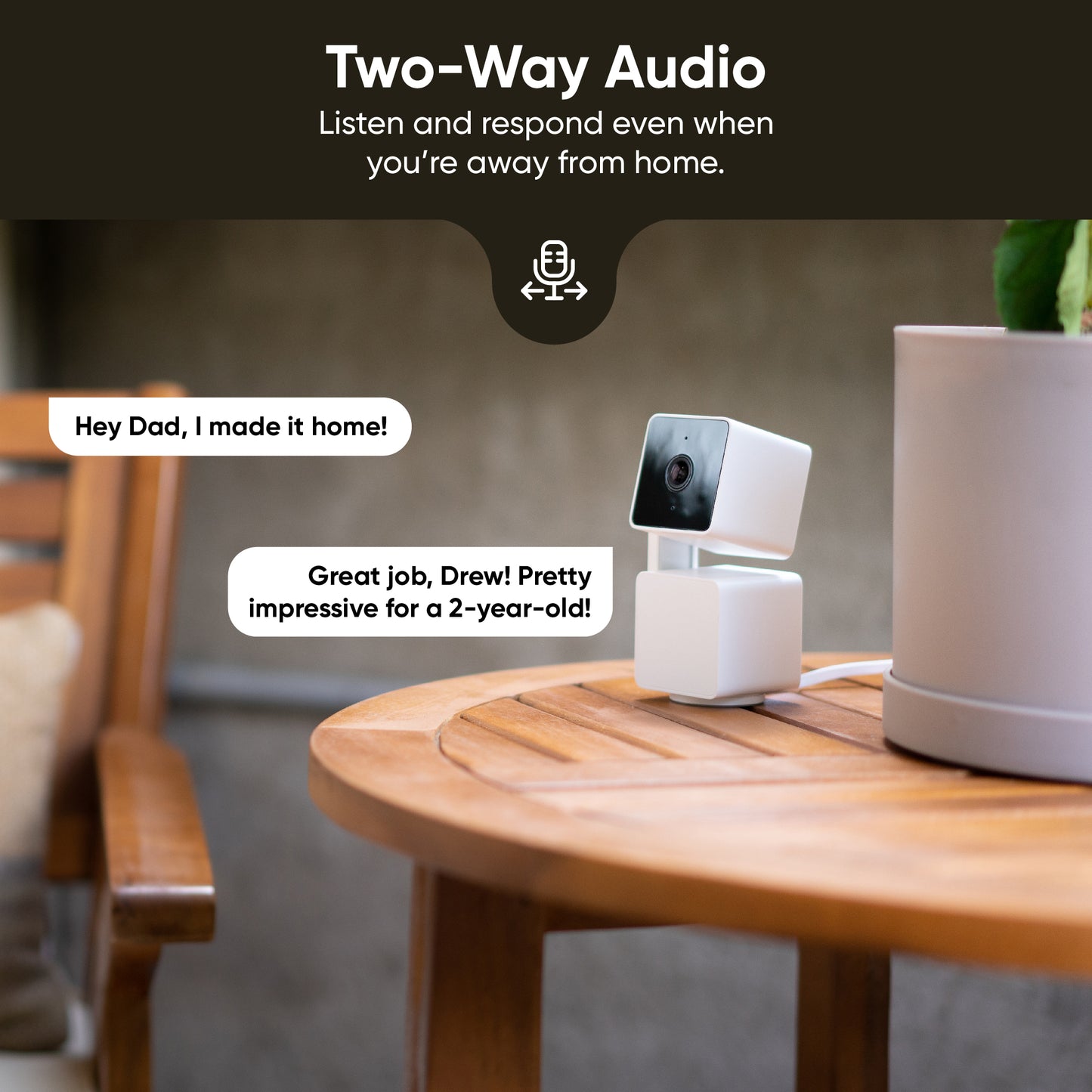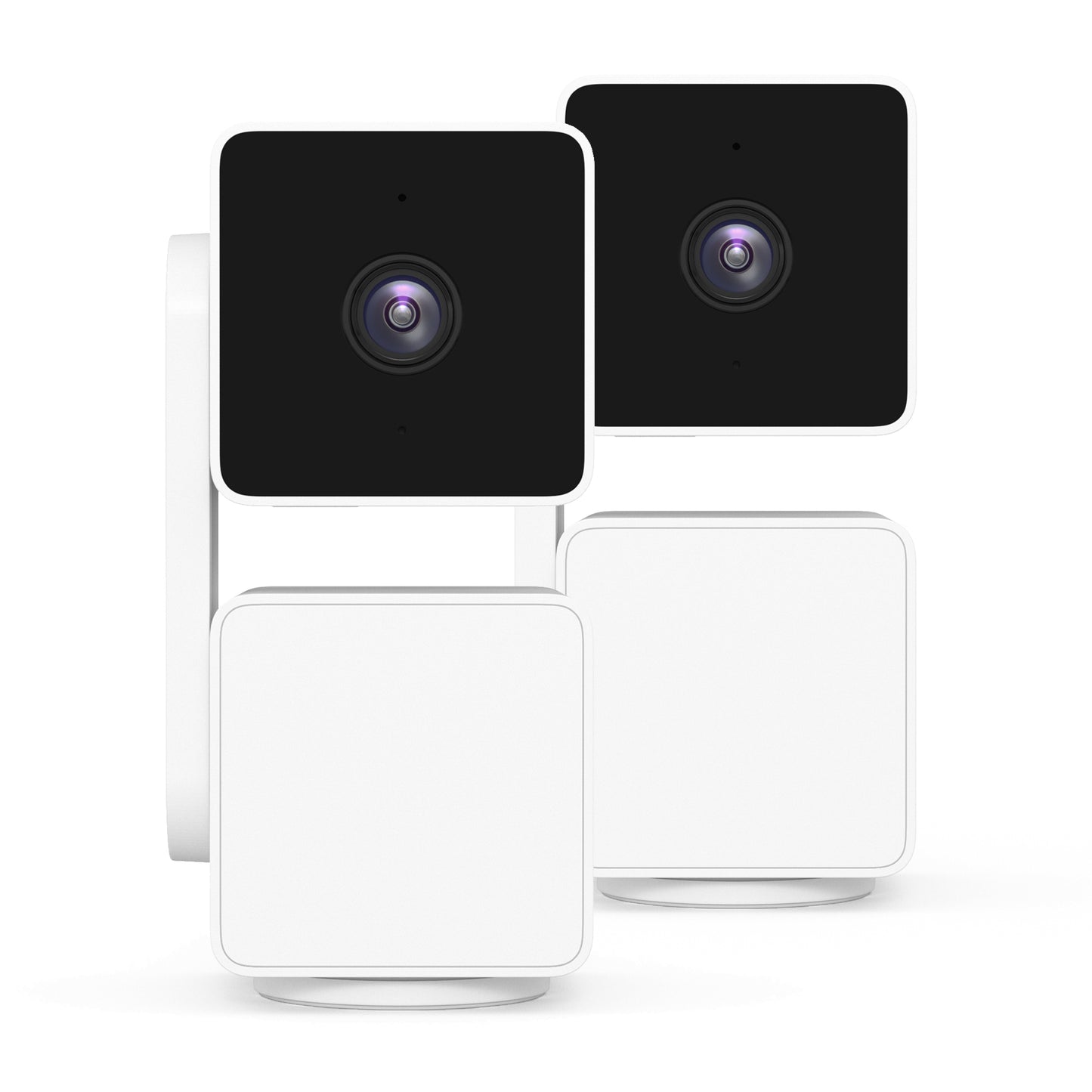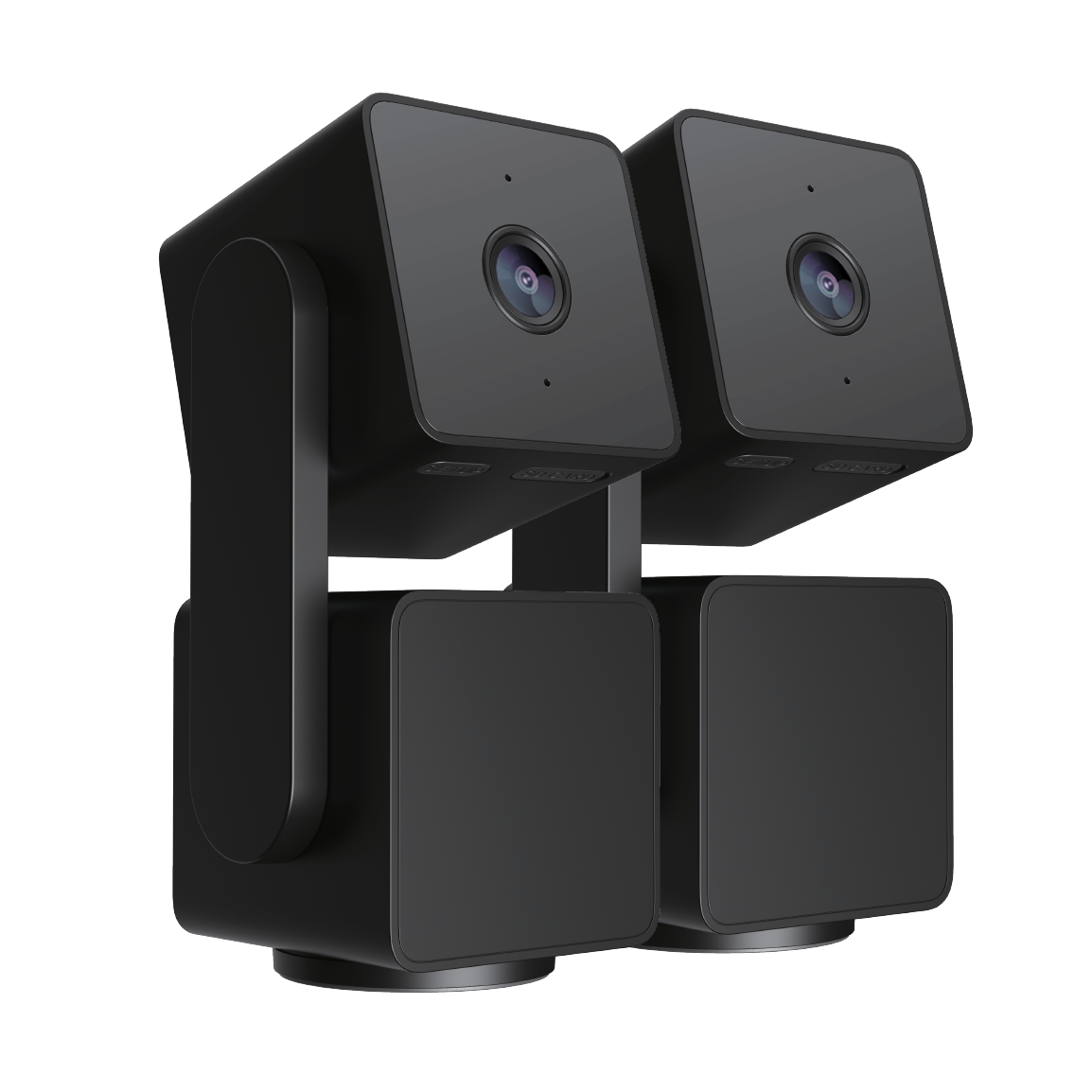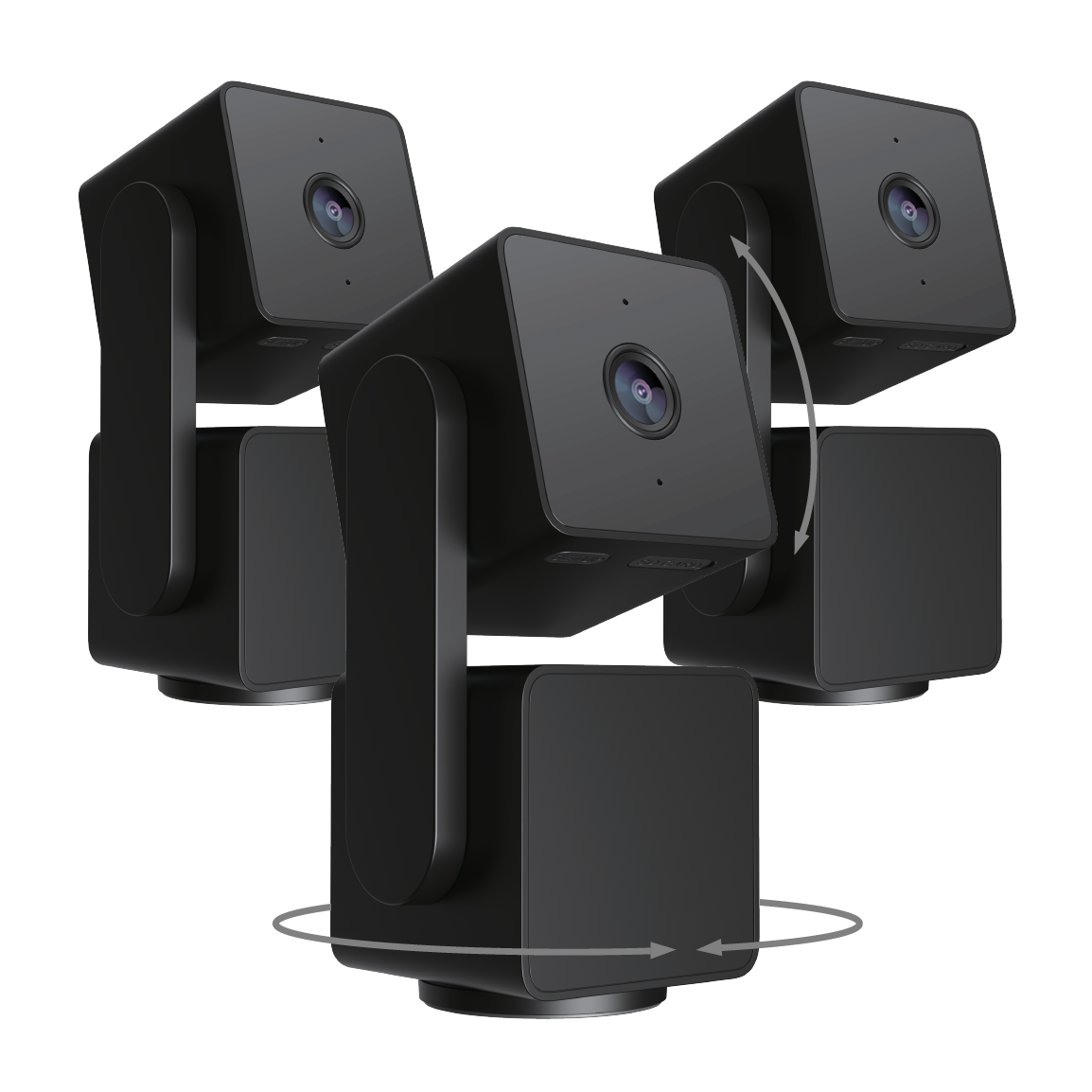 The ultimate security experience... now for only $98.97 for 3.
See the whole room with 360° pan and 180° tilt.
Automatic motion-tracking.
Those cans never knew what hit them, but Pan v3 did. That's because it detects motion, follows, and records it automatically. Its upgraded tracking motor is quieter than a gossiping church mouse, so it won't wake napping babies or startle pets.
Privacy Mode.
You just sat down to binge watch that show. You also decided that pants were optional today.
So, you enable Privacy Mode in the Wyze app and Pan v3 spins and points 180° straight down, eliminating it's field of view and turning off. You relax. You push play.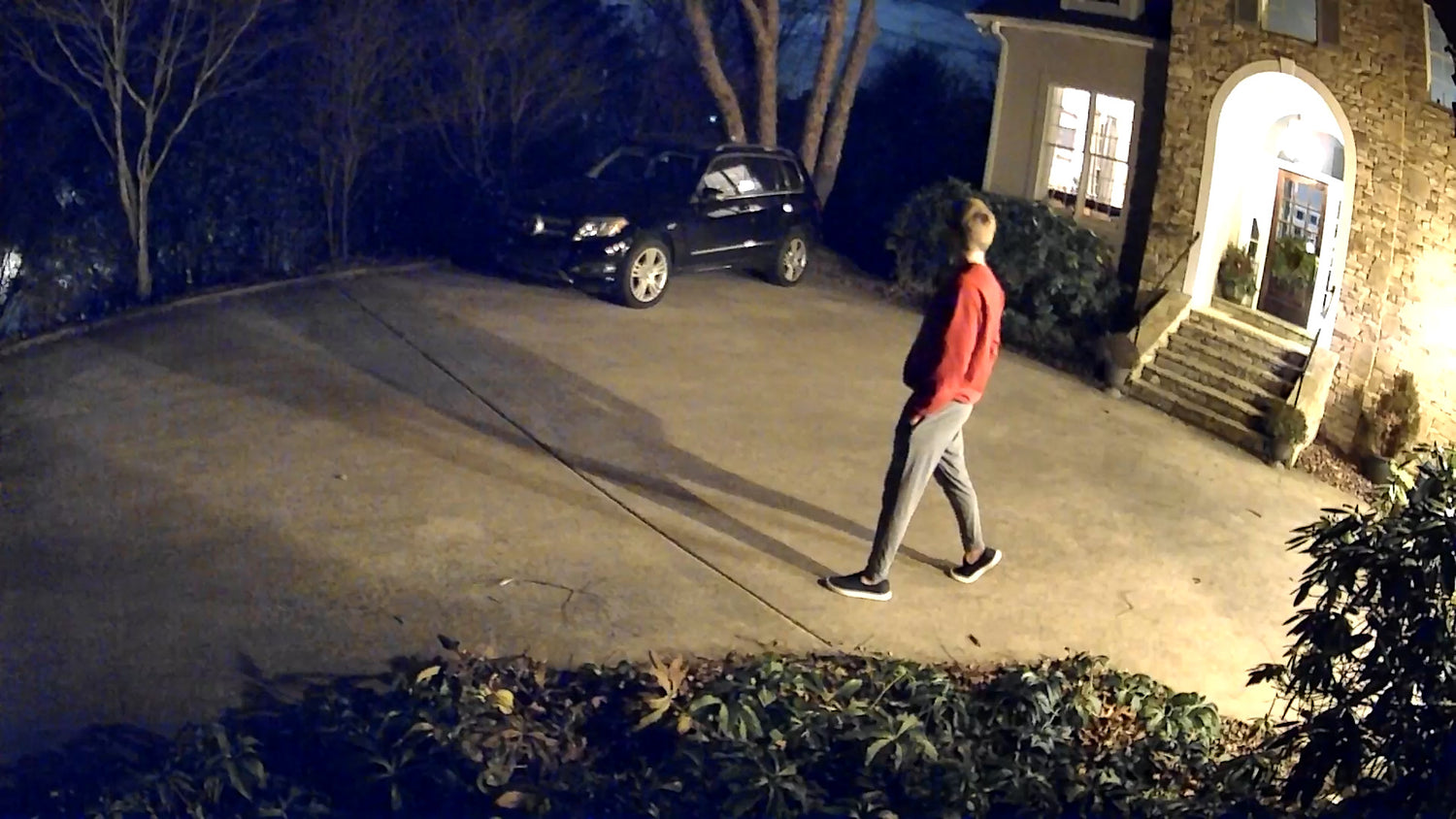 Detailed security with Color Night Vision
Watched a black and white movie recently? We haven't either.
That's why we've made Color Night Vision standard across all of our security cameras with Starlight Sensor. Don't worry, you can still access black and white night vision too.
Two-Way Audio.
Data shows only 10% of users scroll this far down a page, and we assume even less actually read this text.
You probably know what two-way audio is by now, but basically you can speak through the Wyze app, and that sound will come out of the camera. And you can listen as people talk to the camera, and that sound travels through a black hole that formed when Marty McFly kissed the high school version of his own mom, and then it comes out of your phone.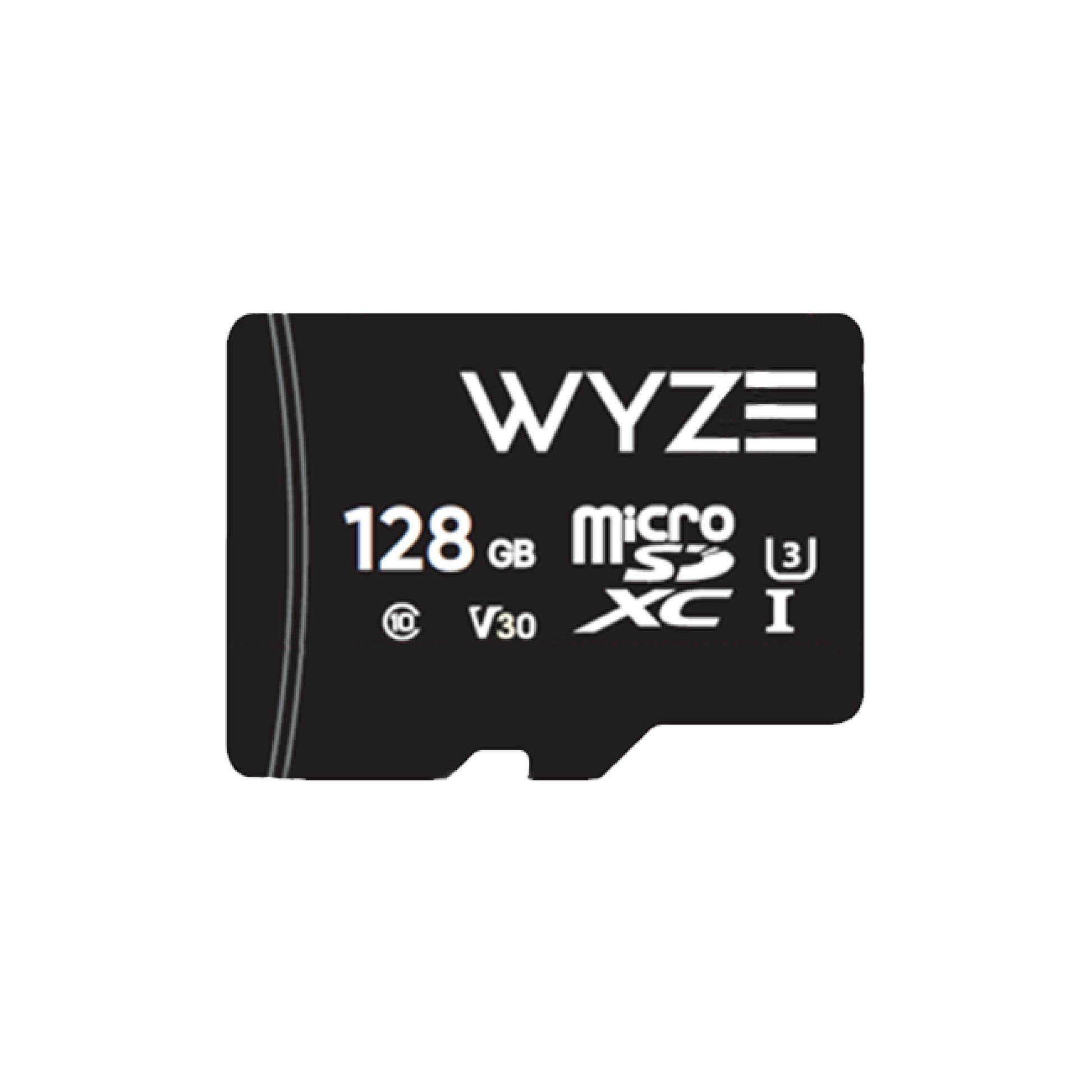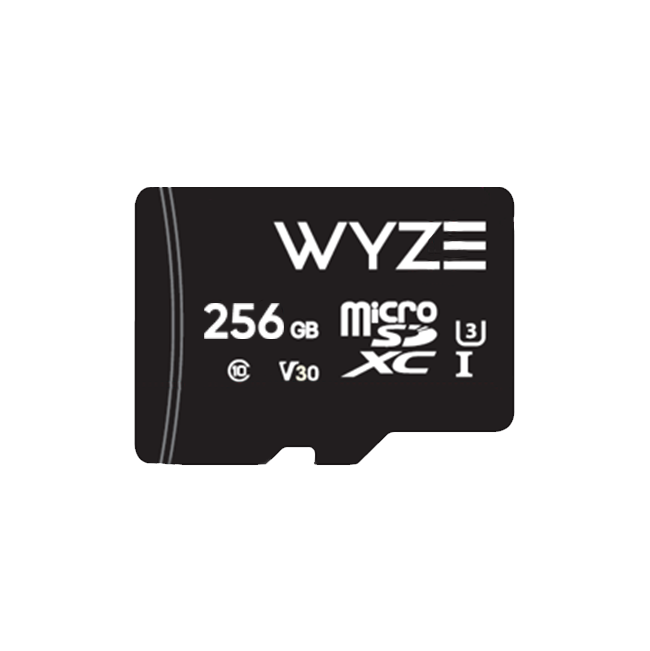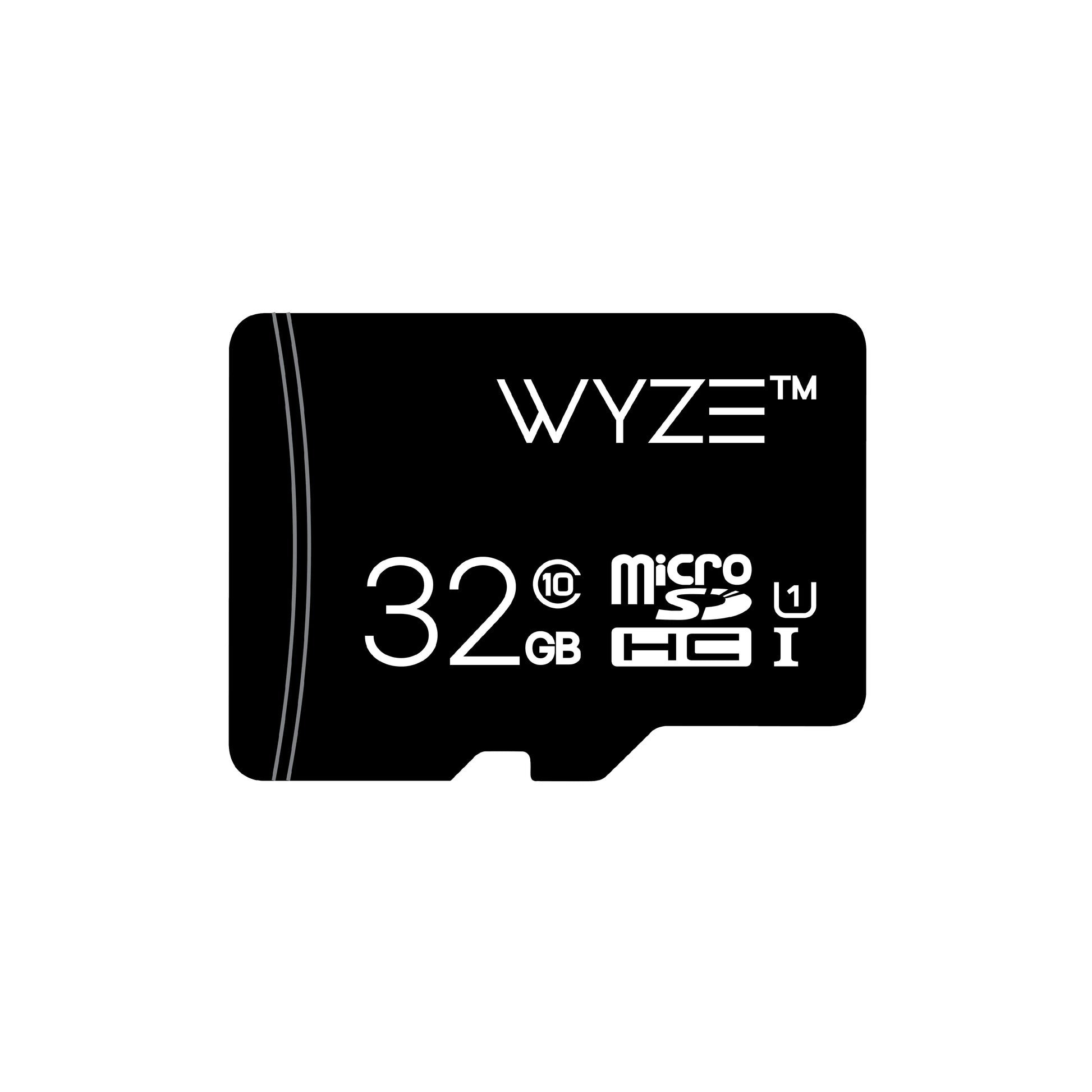 Wyze MicroSD Card
Unlock 24/7 continuous local recording and time lapses for Wyze Cams with this memory card.
Regular price
Deal price
$16.99
Unit price
per
Deal
Sold out
View full details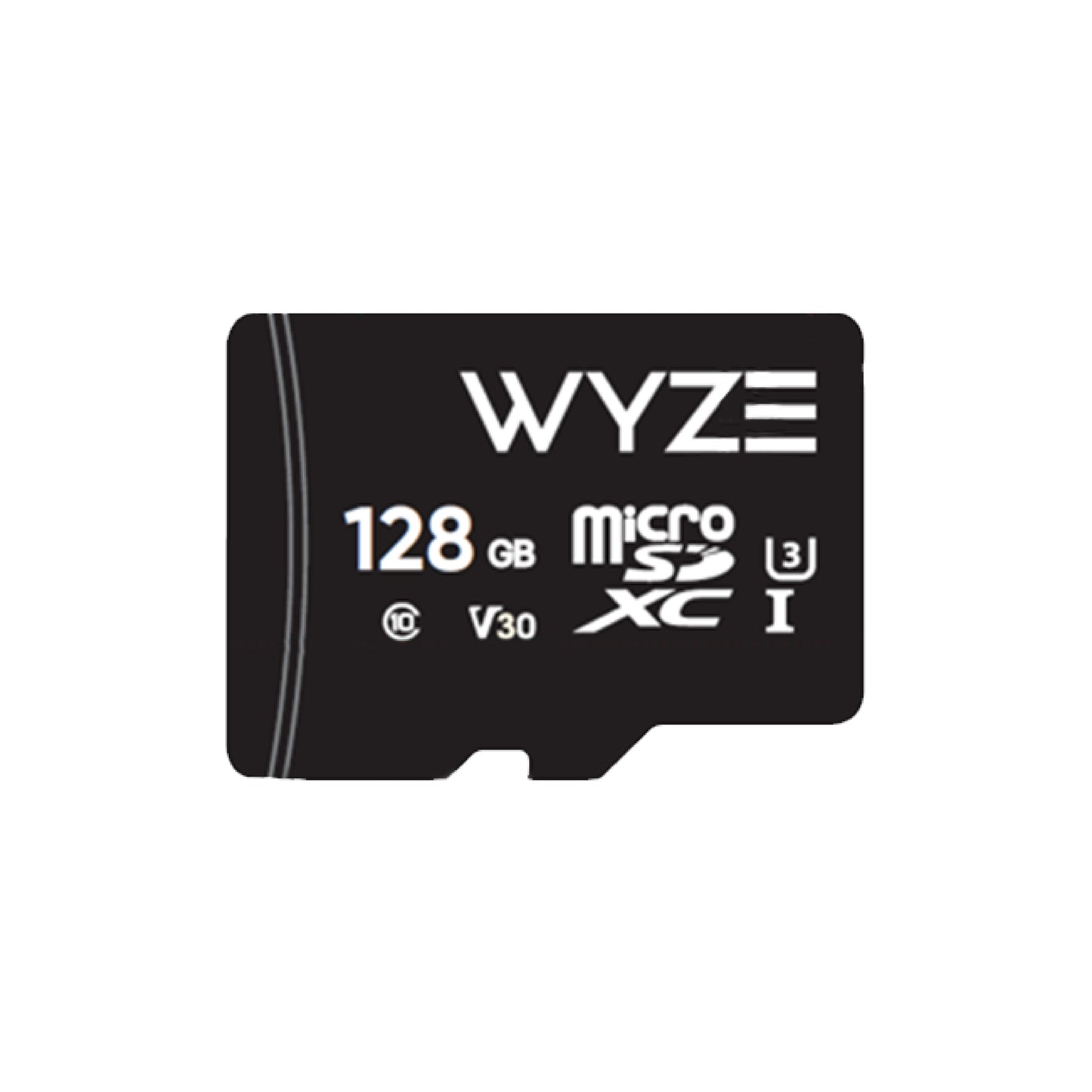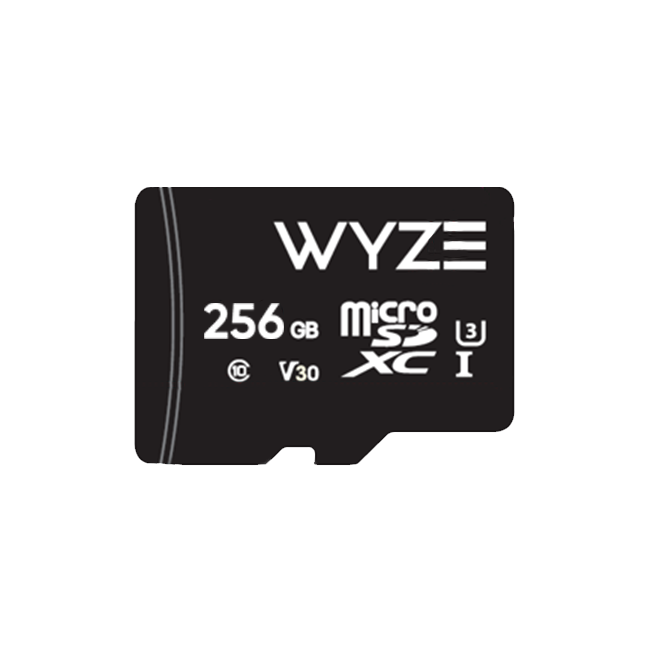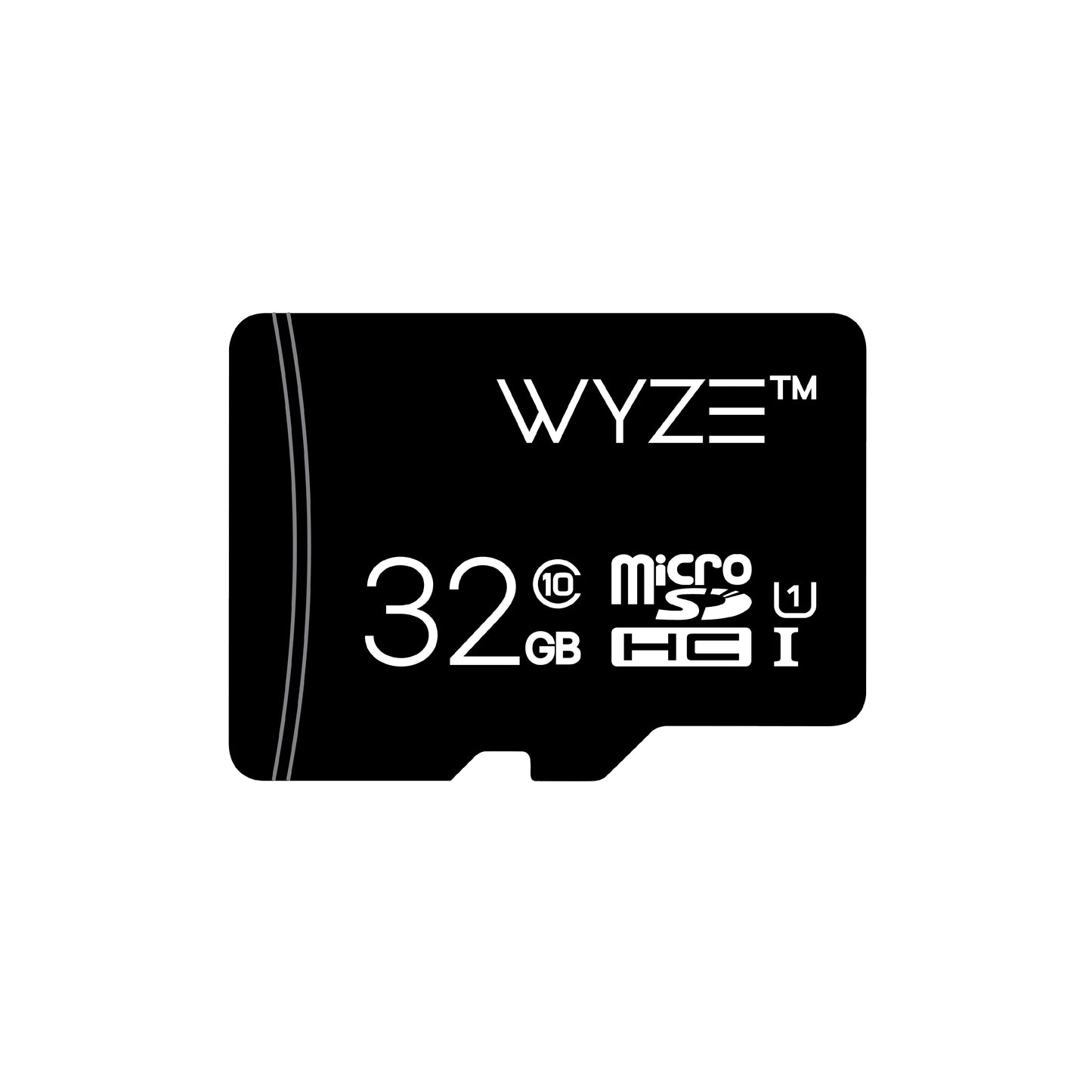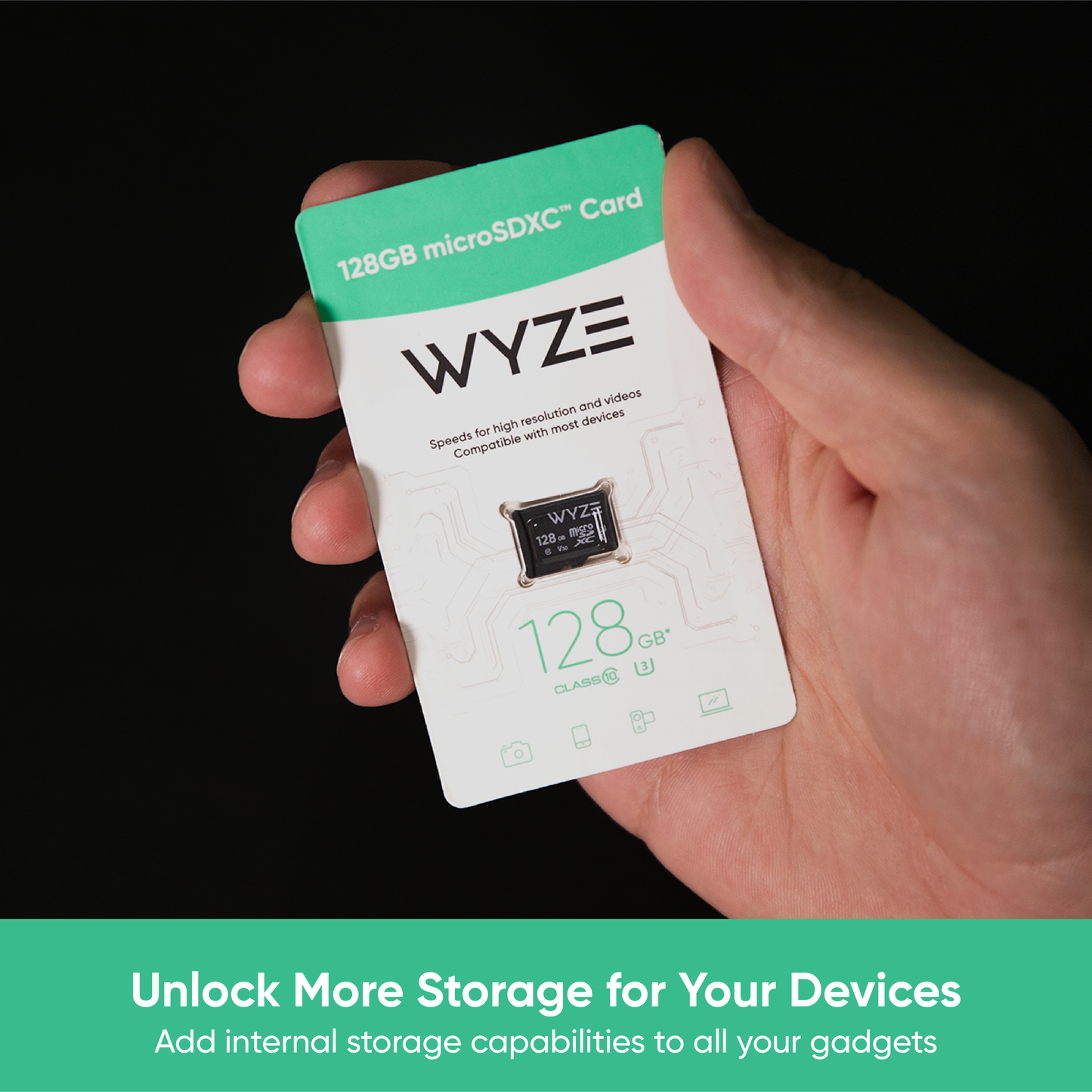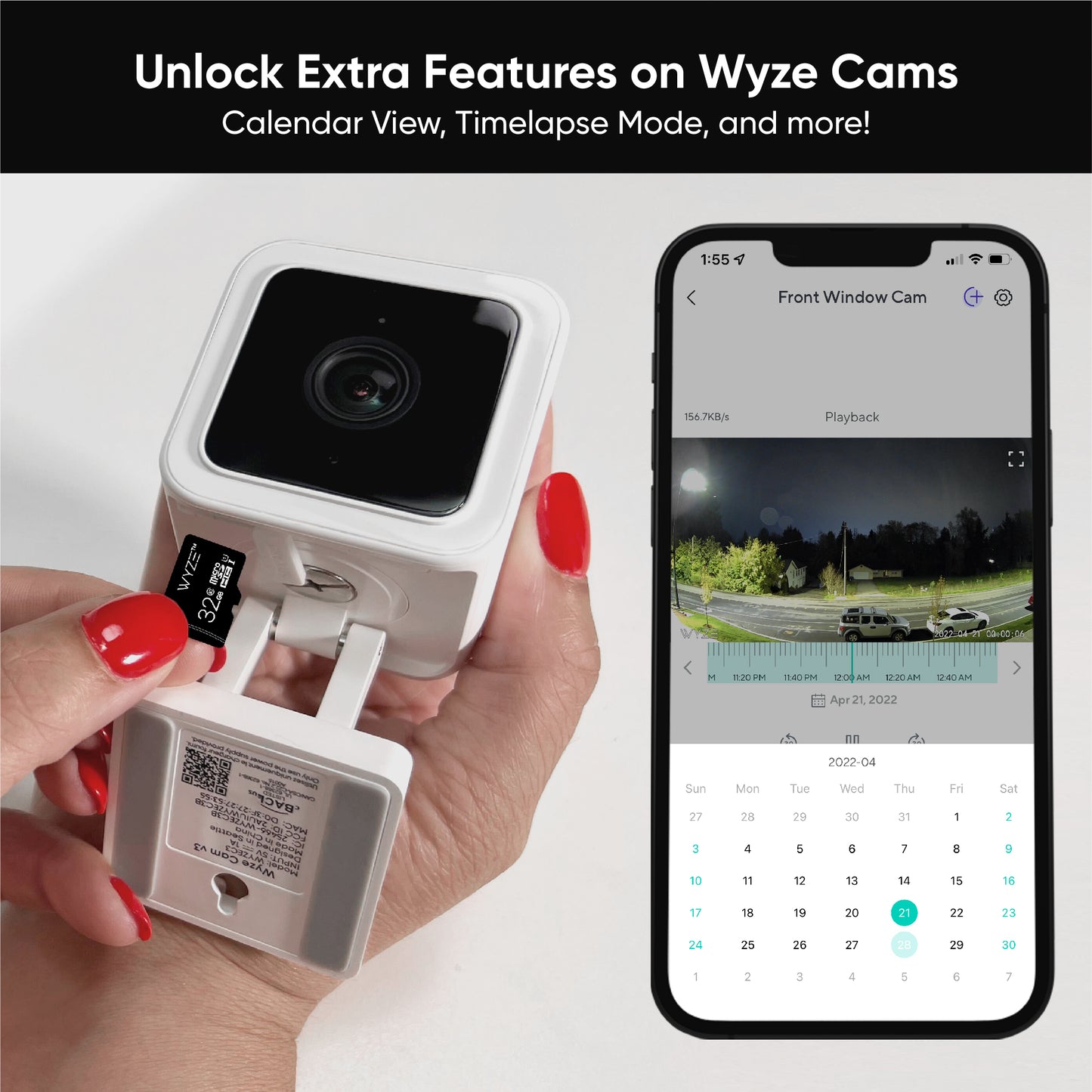 Wyze Outdoor Power Adapter
Includes: Adapter + L-shaped Adapter
Ready for rain, snow, or shine. IP67 weather resistant so you can safely use your Wyze Camera outdoors. Wyze Cam Pan v3 requires both Outdoor Power Adapter and L-shaped Adapter.
Regular price
Deal price
$14.99
Unit price
per
Deal
Sold out
View full details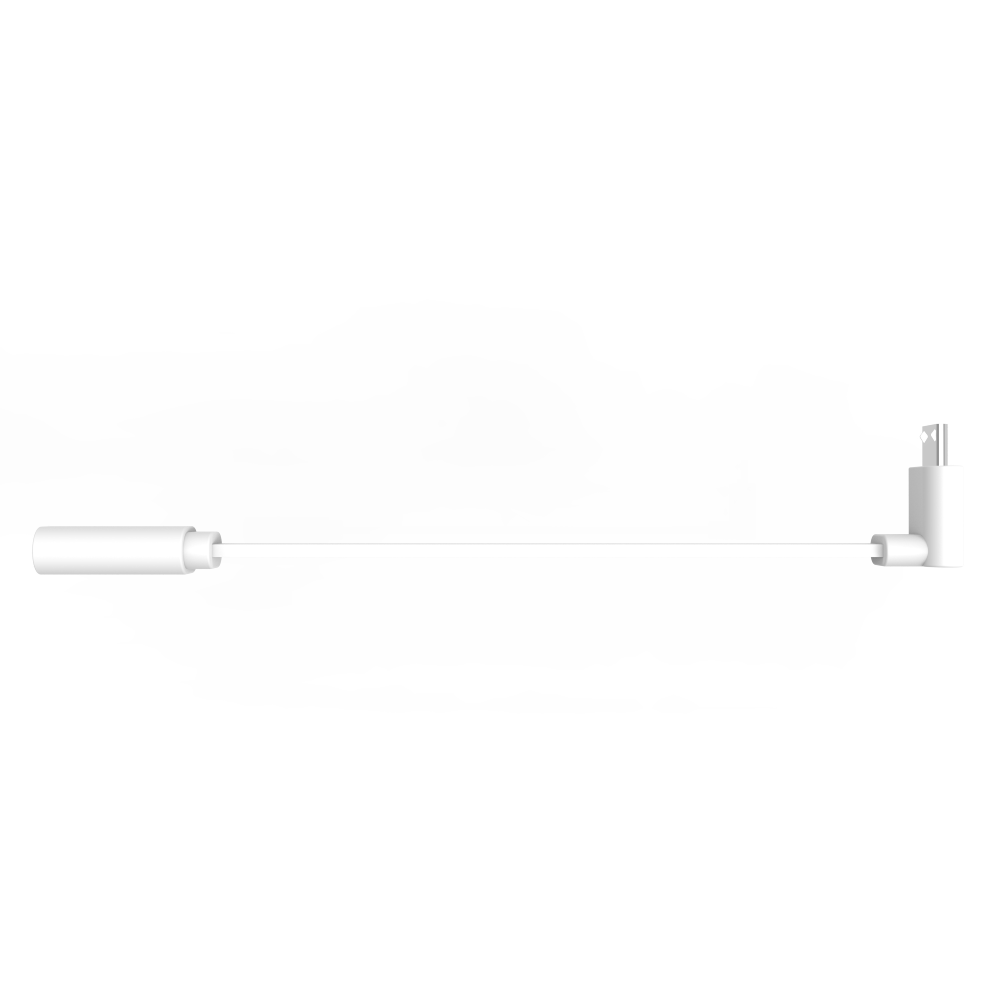 Installs in 20 seconds.
It's easy and intuitive to mount Wyze Cam Pan v3. Whether you're mounting upside down or right side up, the process is fast, easy, and painless.