Control and view your garage door remotely.
In stock
OR
30-day hassle-free returns.
The world's first AI vision-sensing, smart garage door controller. Remotely control your garage and see what's going on in 1080p HD clarity with the award-winning, color night vision of Wyze Cam v3.

View full details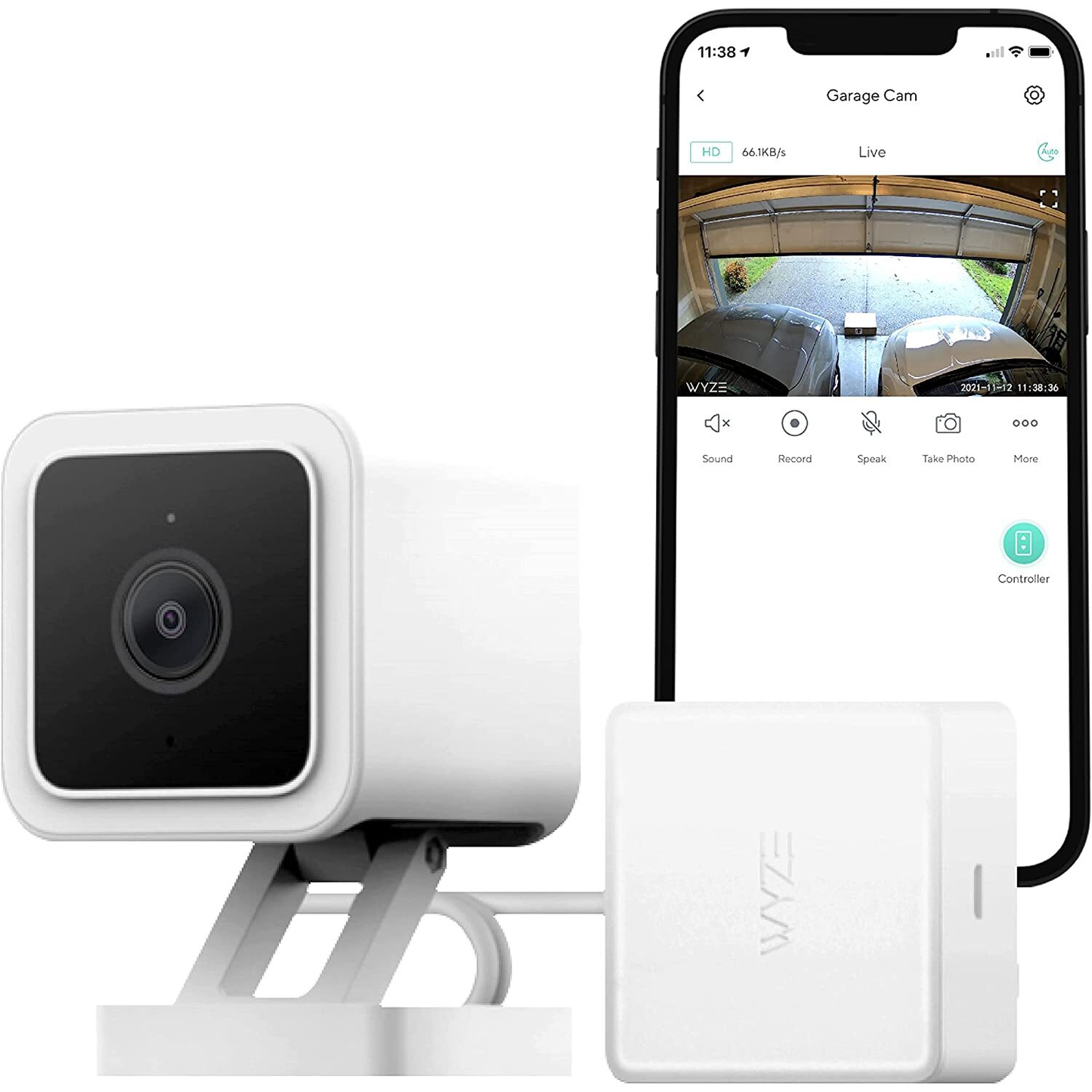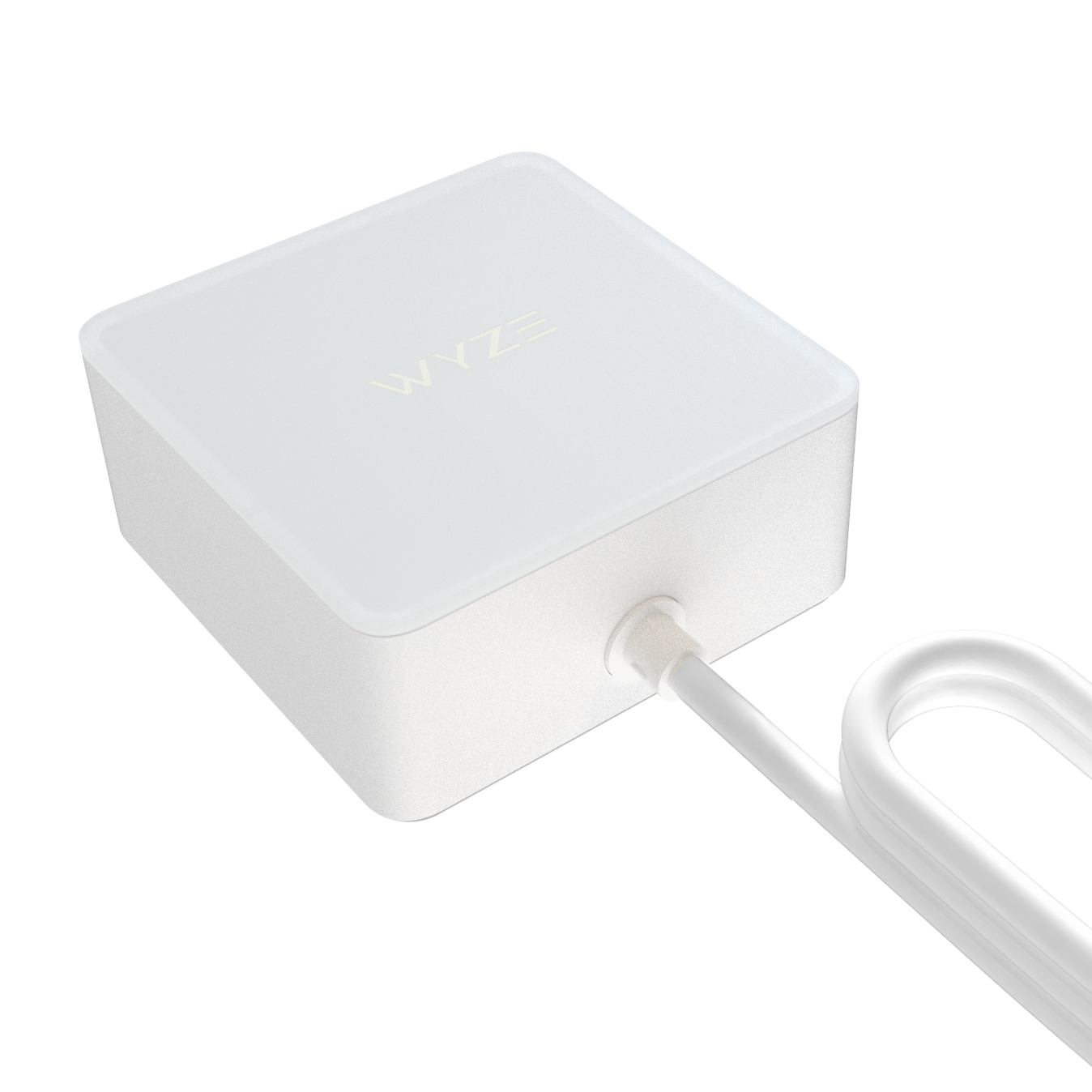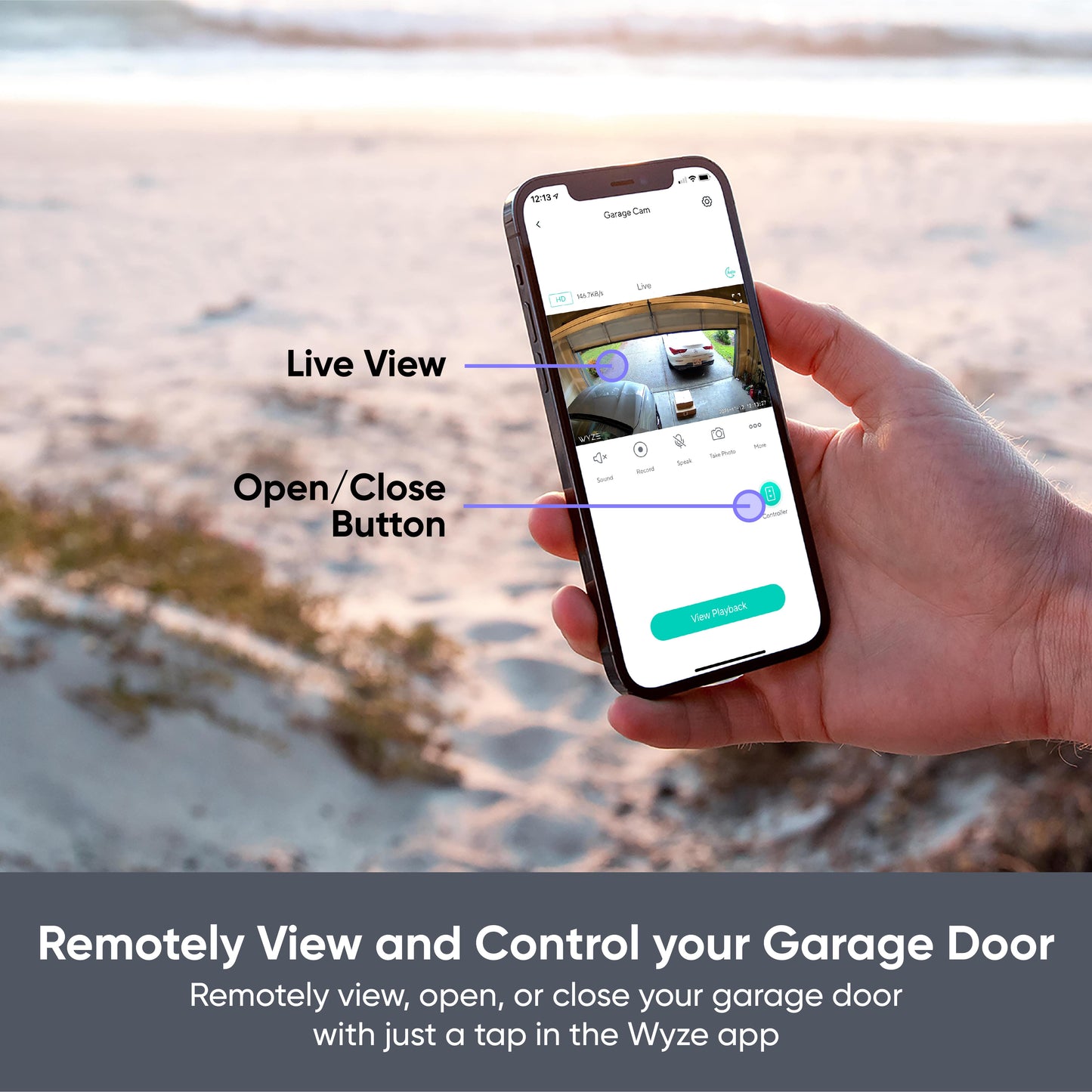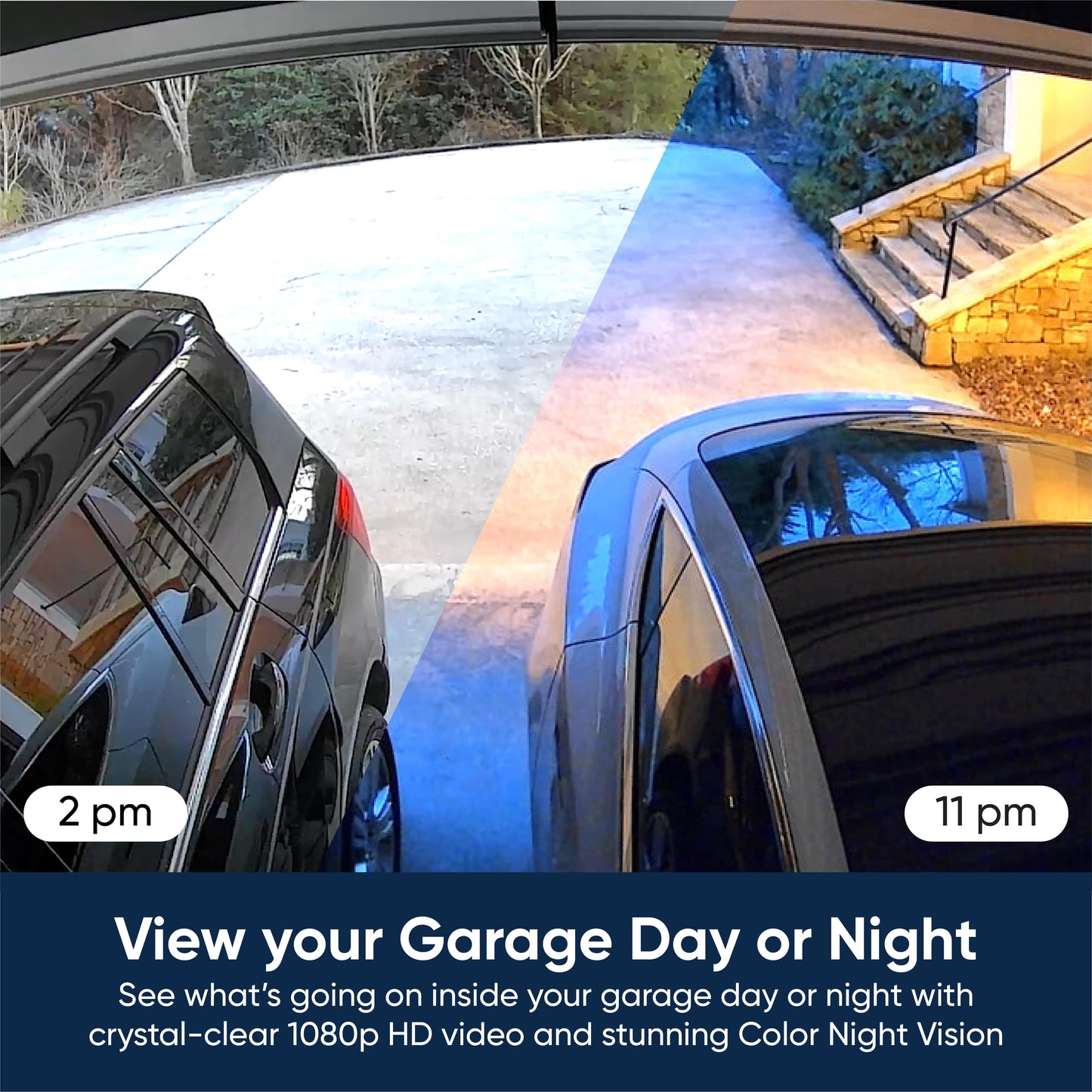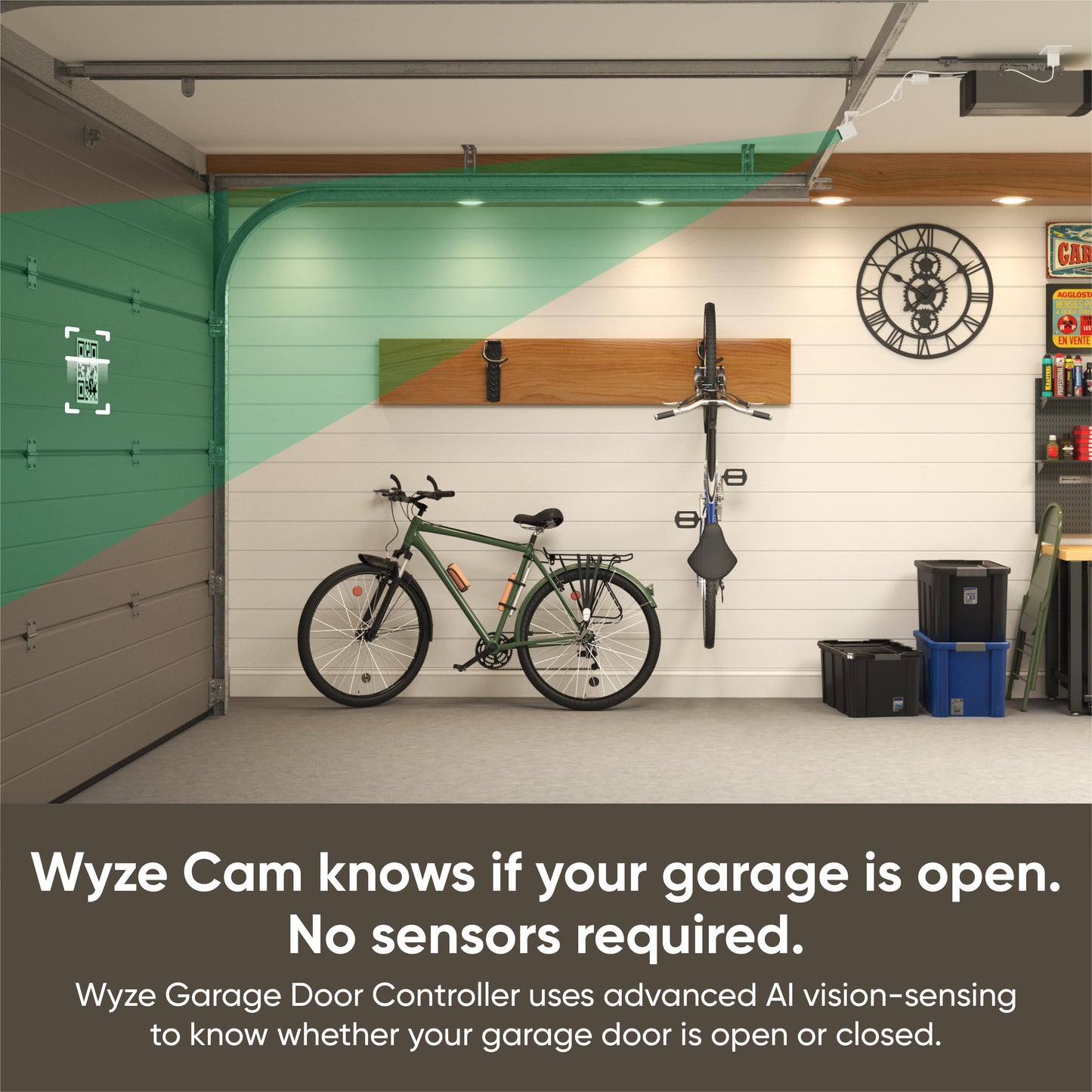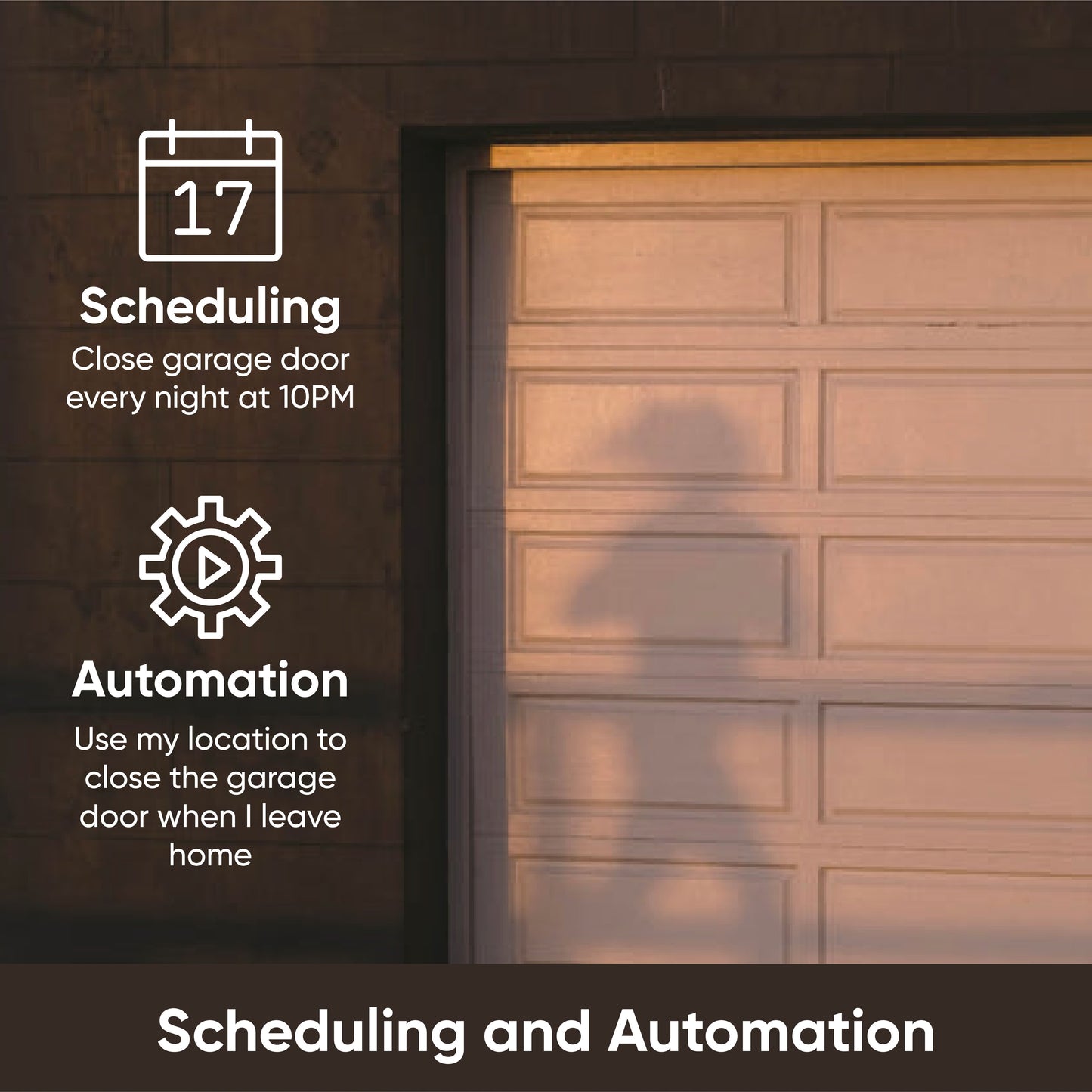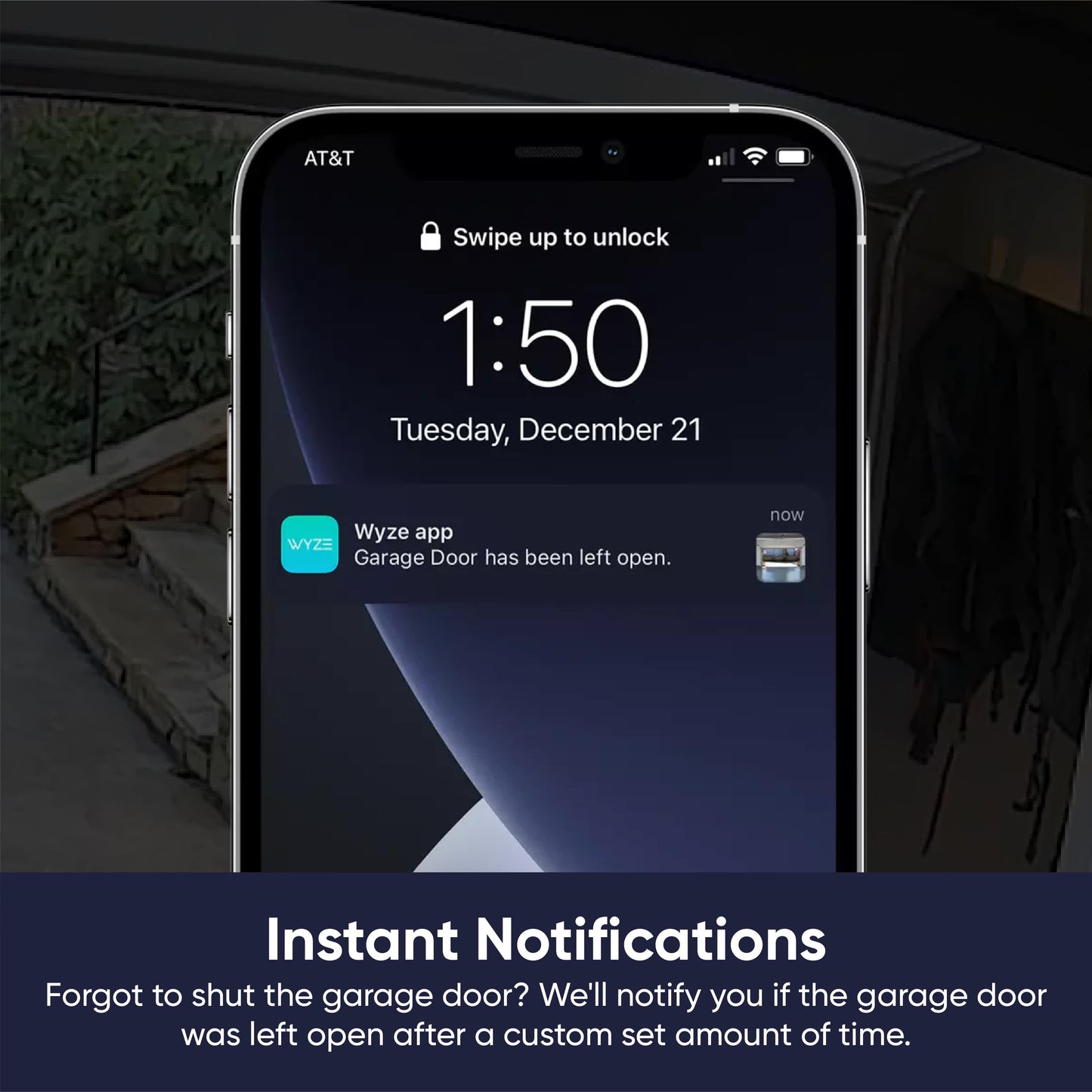 *In order to comply with UL325 labeling requirements, this controller-only pack is intended to be used as a replacement part with the Wyze Cam v3 you previously received when you purchased the Wyze Cam v3 + Garage Door Controller Bundle. While any Wyze Cam v3 will technically work with the Garage Door Controller Unit, a Wyze Cam v3 purchased separately does not include the required garage door warning labels. **We do not recommend using this product as the sole method for accessing your home.
Control and view your garage from anywhere.
Whether you're letting someone in or trying to keep others out, you can remotely view, open, or close your garage door with just a tap in the Wyze app.
Wyze Cam knows if your garage is open. No sensors required.
Other smart controllers require battery-powered sensors or complicated sensor wiring to work. Wyze Garage Door Controller uses AI vision-sensing on the Wyze Cam v3 to know whether your garage door is open or closed. No hassle required.
Get notified when your garage door is left open.
Forgot to shut the garage door?
We'll notify you if your garage door was left open or if someone is opening or closing it.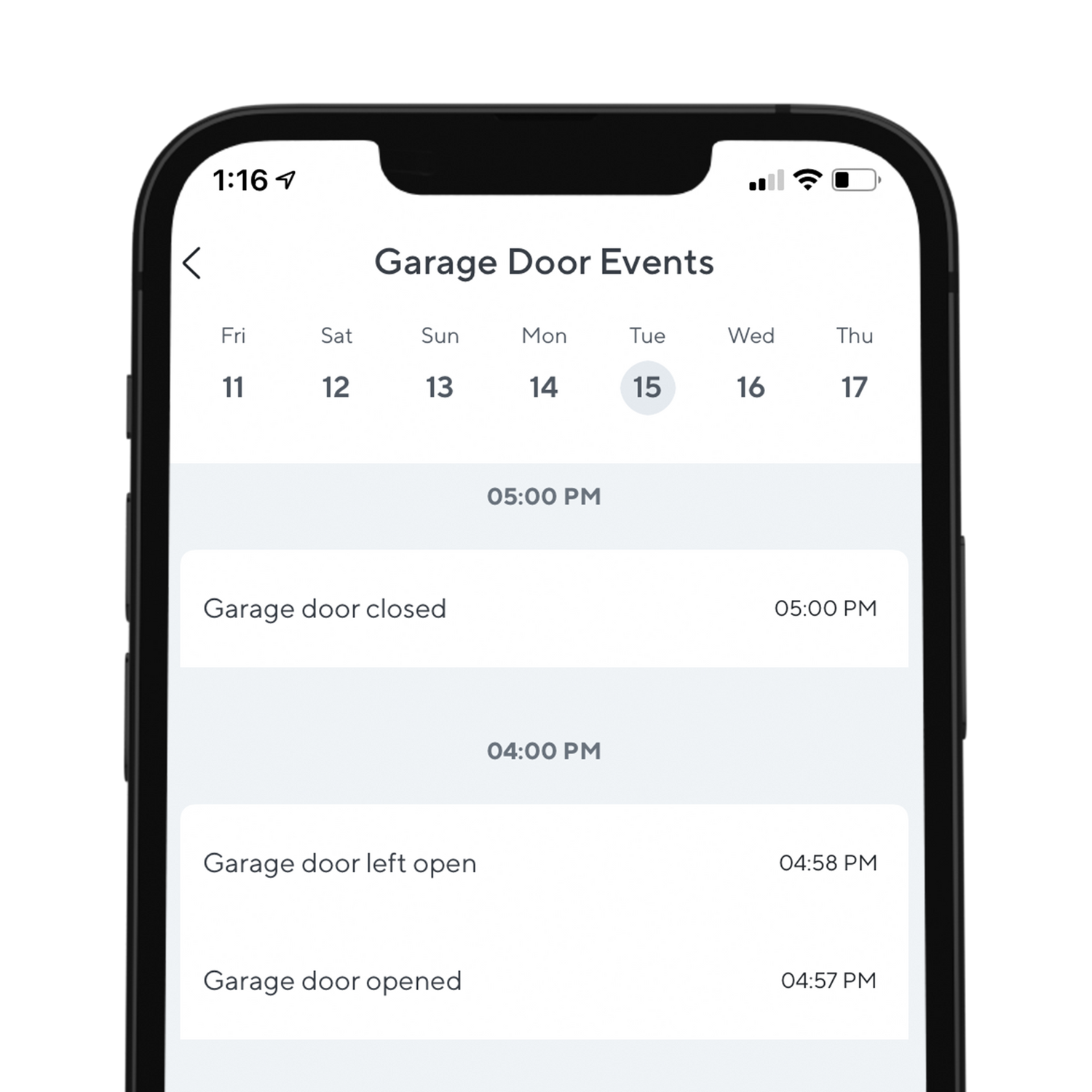 Know when your garage door was opened or closed.
Easily find the exact time of day your garage was opened, left opened, or closed.
Uses your existing garage door equipment. Installs in minutes.
No need to replace your garage door opener, Wyze Garage Door Controller works with your existing equipment and installation is a breeze. Check compatibility here.
View. Record. Repeat.
Stream 1080p HD video in full color, even at night, with the included, award-winning, Wyze Cam v3.
Get notified when motion is detected, record 24/7 with local microSD storage, even set off a mini-siren to scare off intruders.
See your garage. Day or night.
Unedited photos from Wyze Garage Door Controller.
Scheduling and automation.
Schedule your garage door to close automatically if you accidentally left it open and create automations that make life easier.
Even more features to love.
Use your voice to open or close your garage door with Alexa or Google Assistant.
Aim the camera to wherever you need it. If you mount the camera upside down, you can easily flip it right side up in the Wyze app.
Installation is easy in the Wyze app. We include simple, step-by-step instructions with illustrations for a painless installation process.
We did our homework...
Here's everything critics disliked about other brands of smart garage door controllers.
Competitor Who Shall Not Be Named #1

❌ Extra $120 for camera

❌ Requires bolting a bracket onto your ceiling

❌ Not compatible with Amazon Alexa

❌ Battery sensor required

Competitor Who Shall Not Be Named #2

❌ Unintuitive installation

❌ No camera option

❌ Extensive wiring required

❌ 2-part door sensor

Competitor Who Shall Not Be Named #3

❌ Expensive

❌ No camera option

❌ Frustrating setup

❌ Pairing issues with door sensors

❌ Parts in the box don't match
and we listened.
✅ Award-winning Wyze Cam v3 included
✅ No complicated wiring 
✅ No battery powered sensors
✅ No bolting brackets or screws required
✅ Alexa and Google Assistant compatible