A luxury air purifier without the luxury price.
In stock
Add a Wyze Air Filter Subscription
We're working on getting more in-stock. Check back soon.
30-day hassle-free returns.
Wyze Air Purifier clears the air, friends! And what happens when the air hasn't been cleared? Misunderstandings, that's what. Grudges. First thing you know, someone wants a divorce. Now it's six years later, you're living in a motel, and your kids have blocked you on Instagram. Buy a Wyze Air Purifier and save your marriage. Premium filters and 350 CADR at 21 whisper-quiet decibels. Plus smart controls, AQ alerts, and laser particle detection. A luxury air purifier without a luxury price tag.
View full details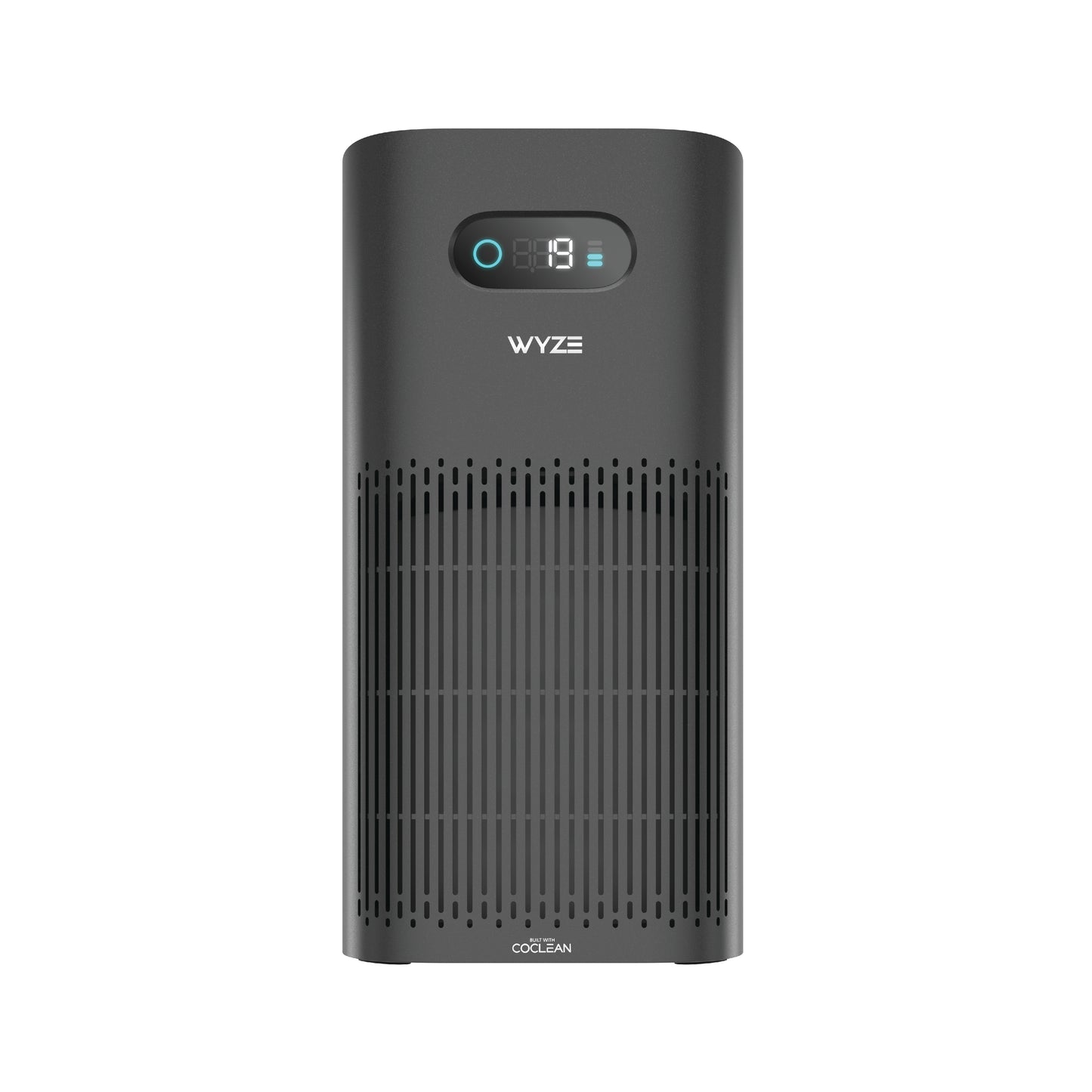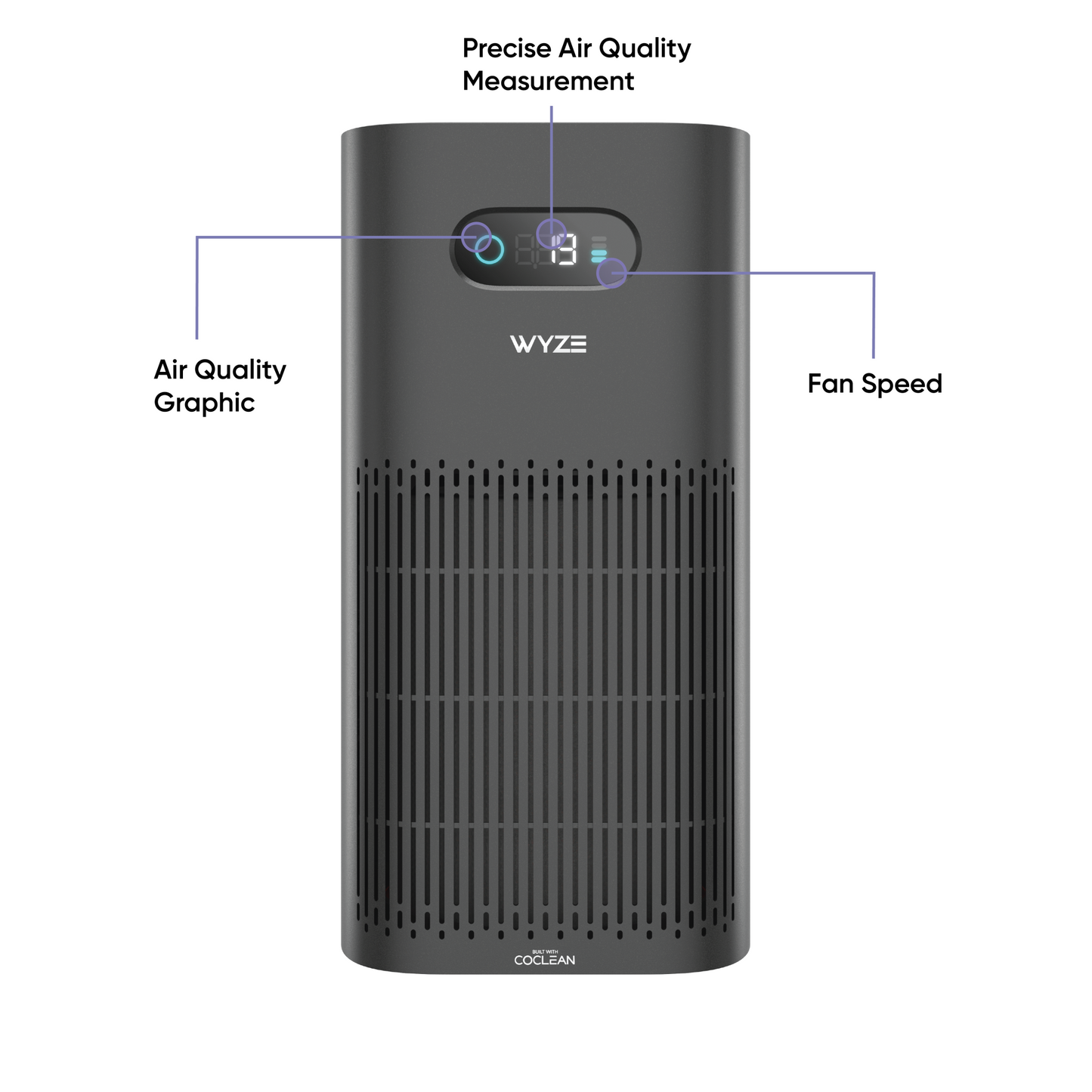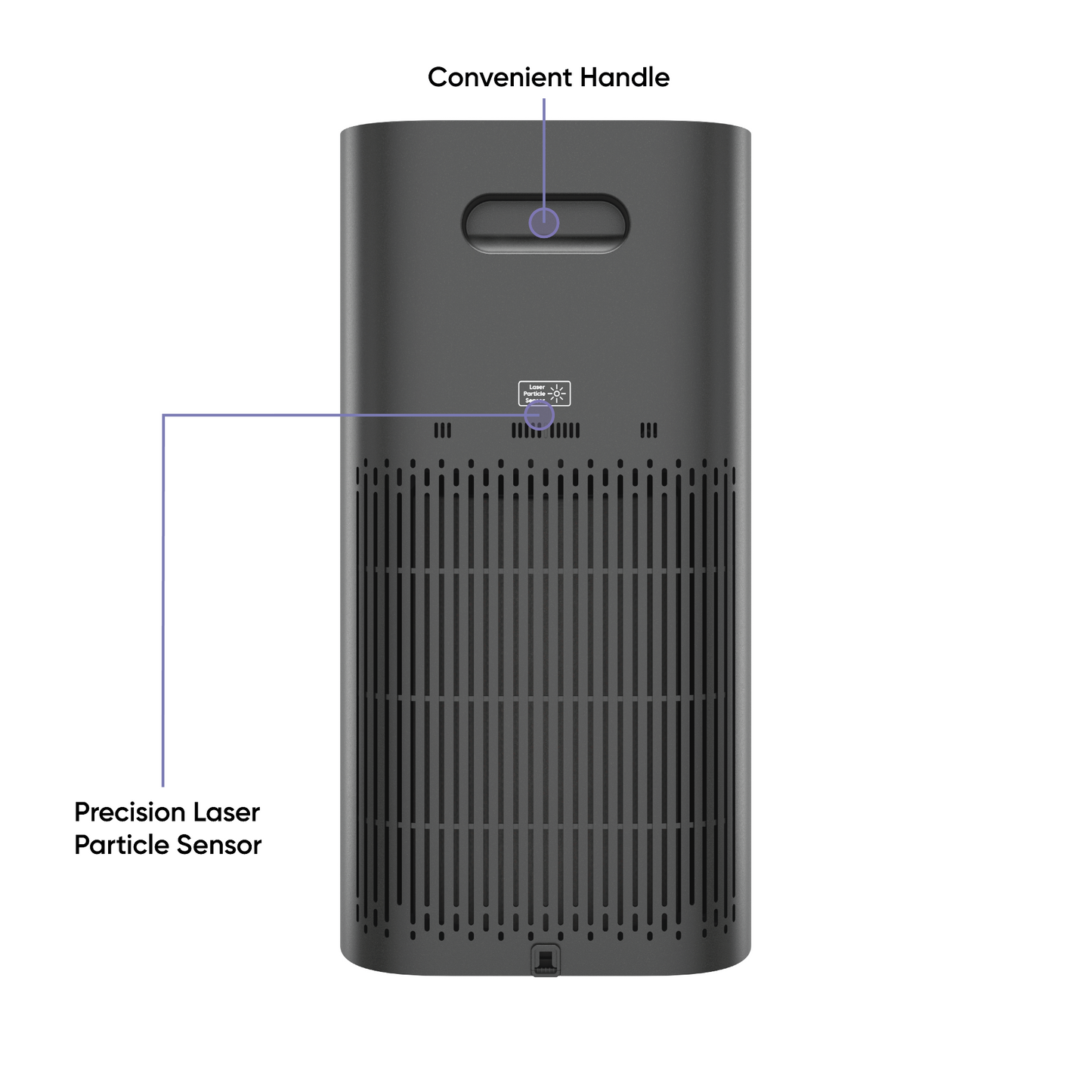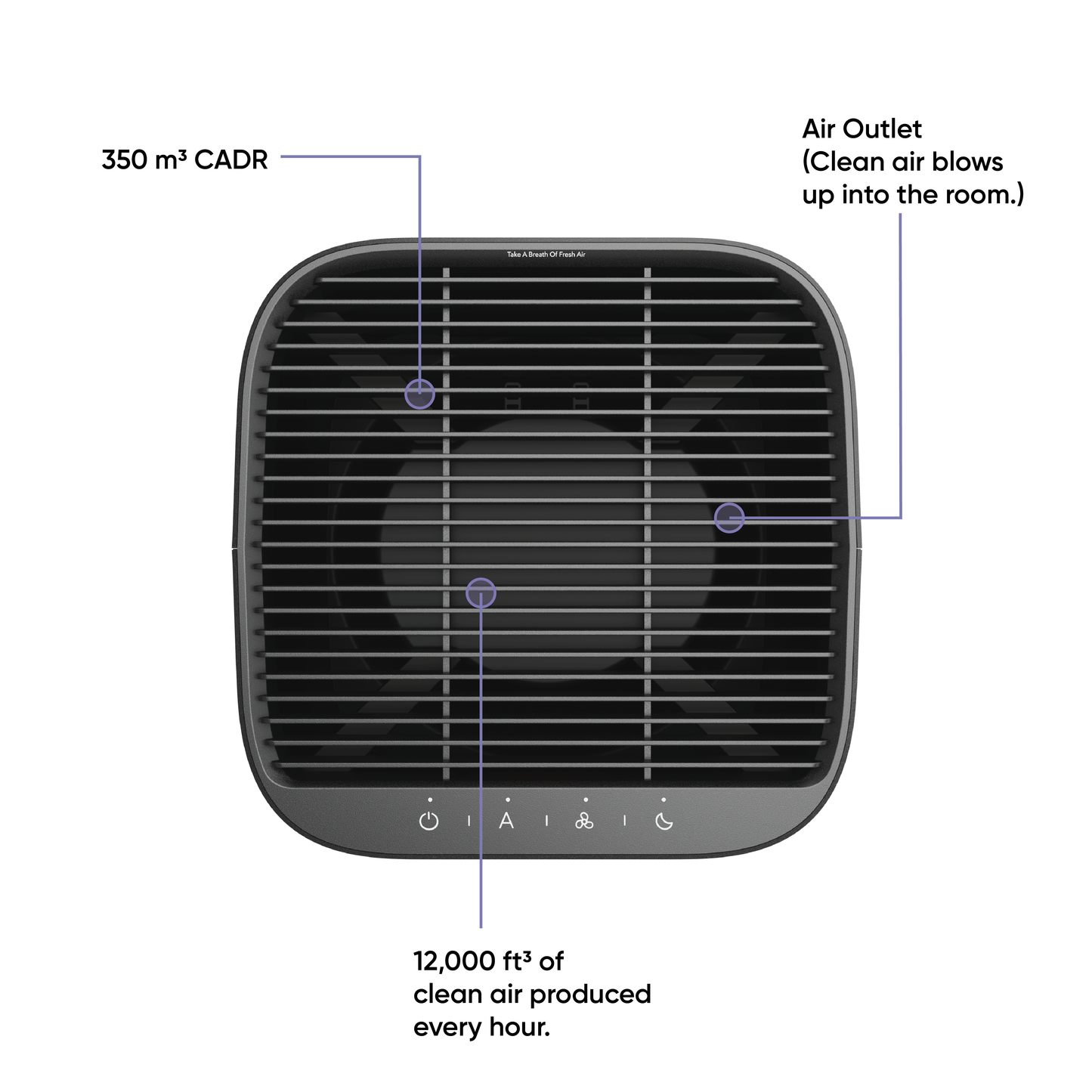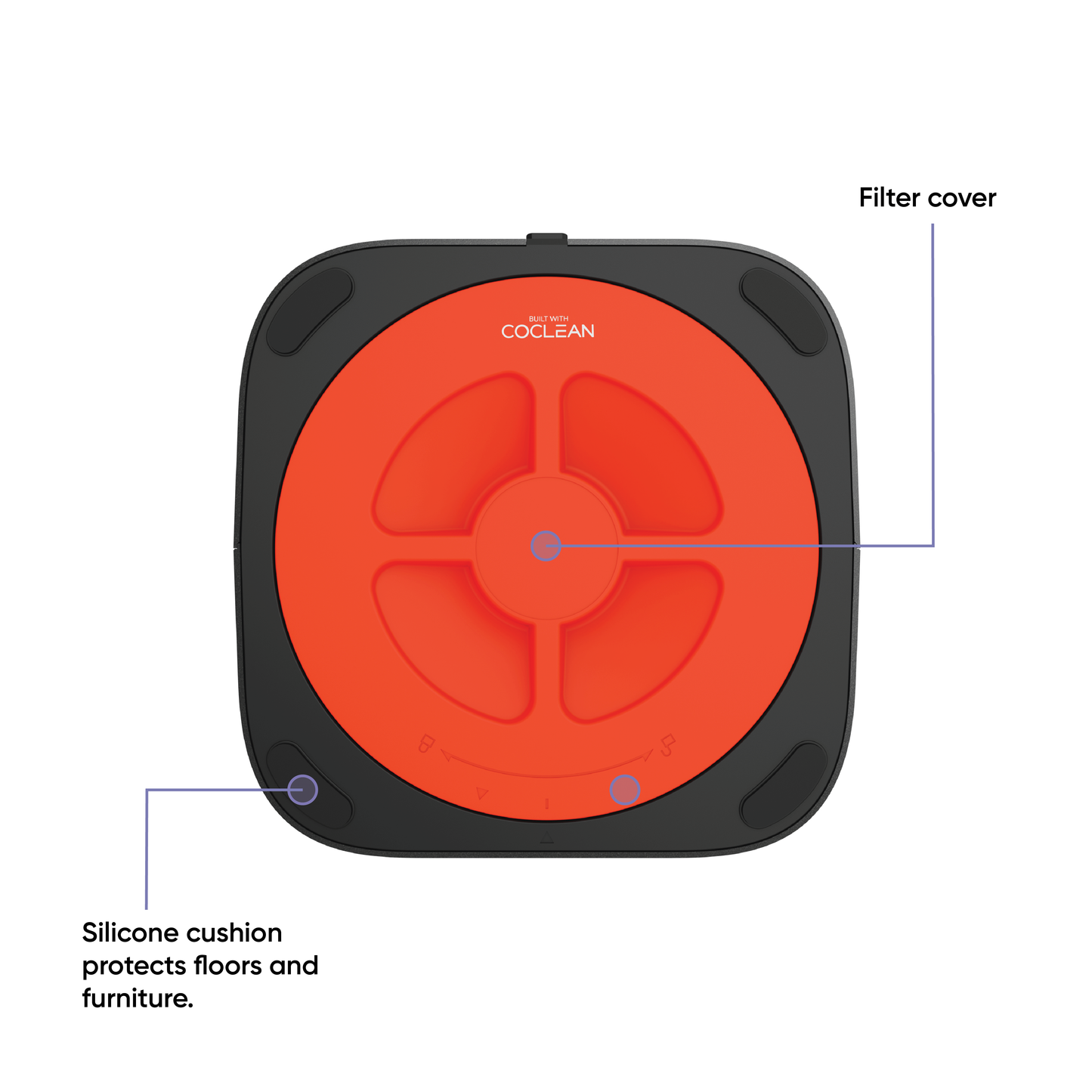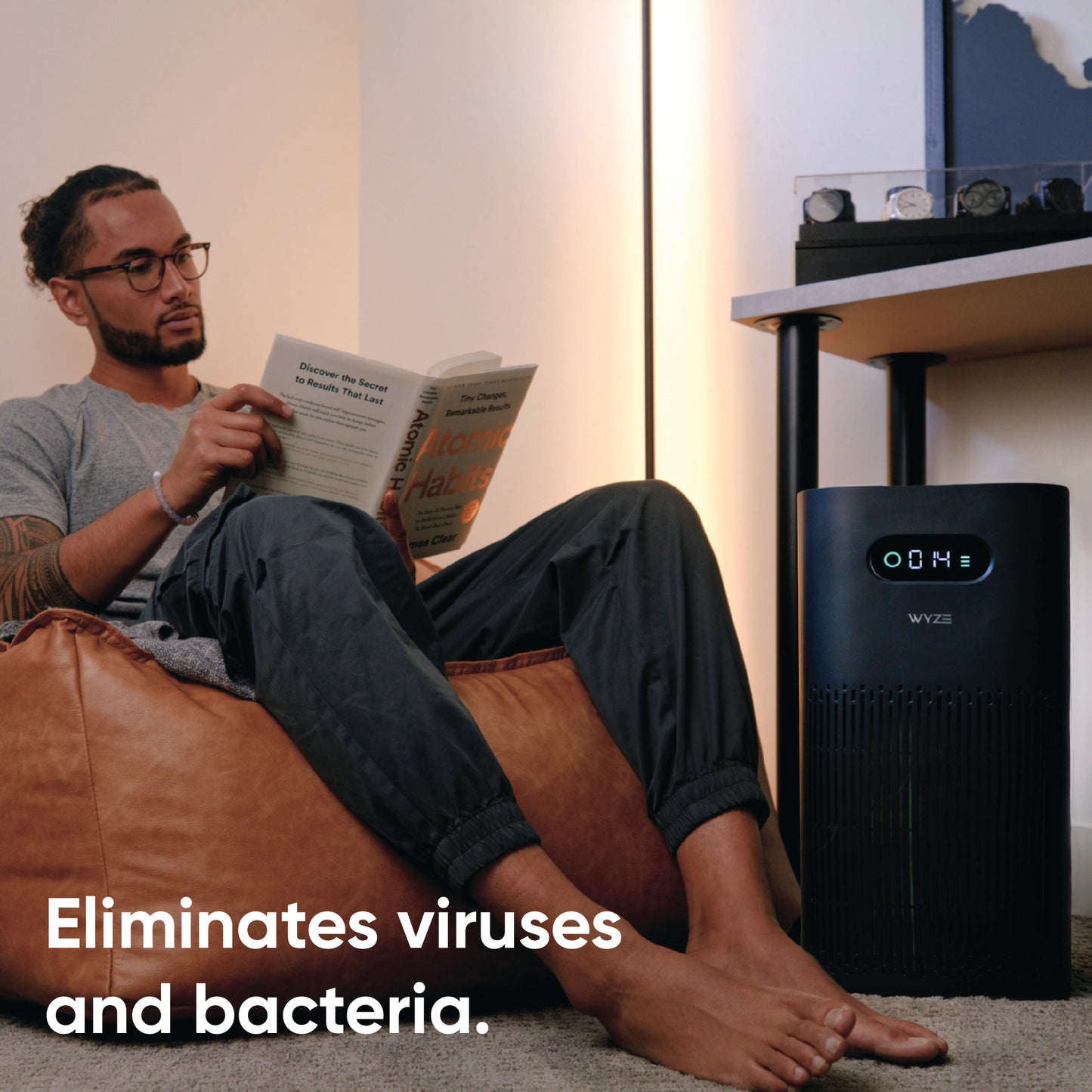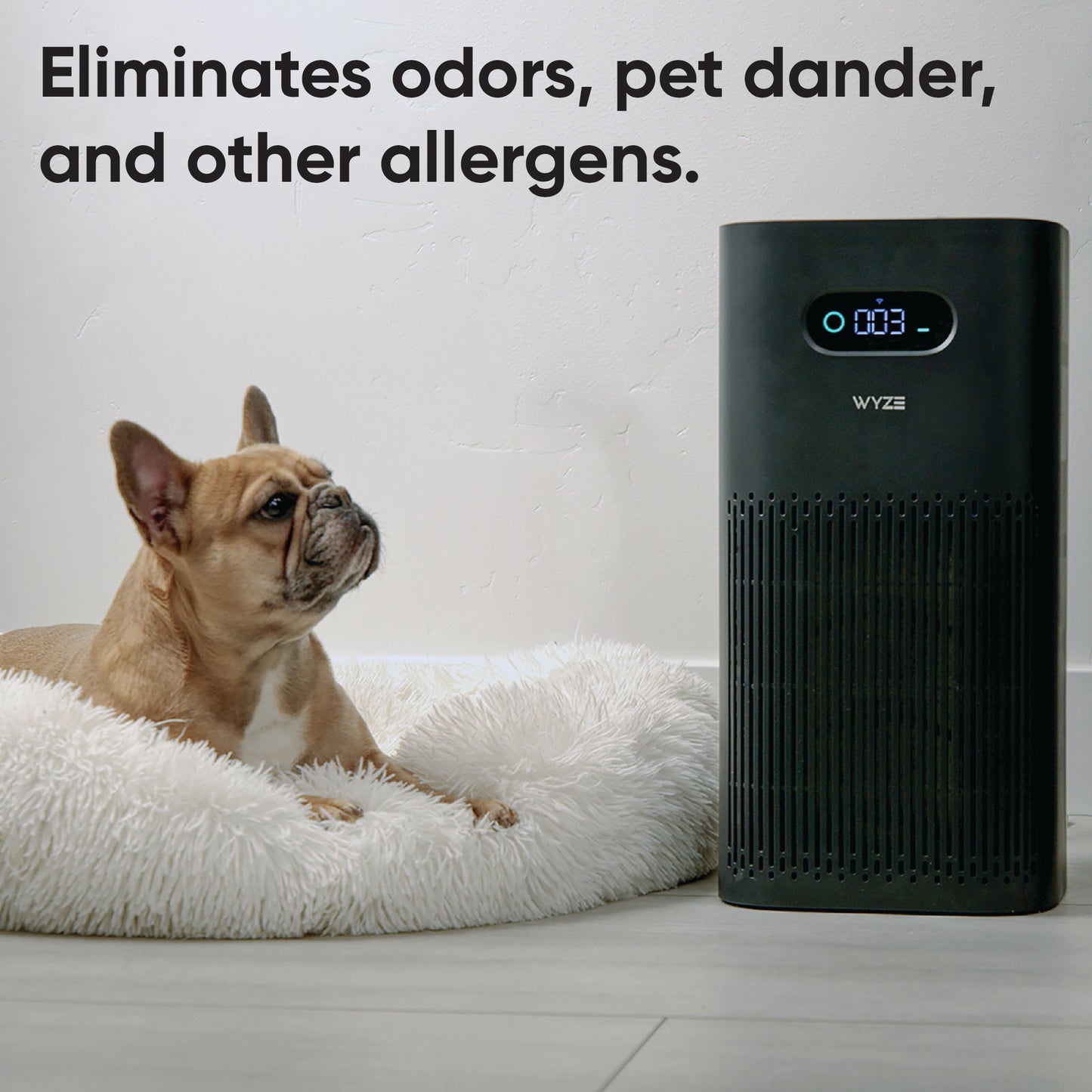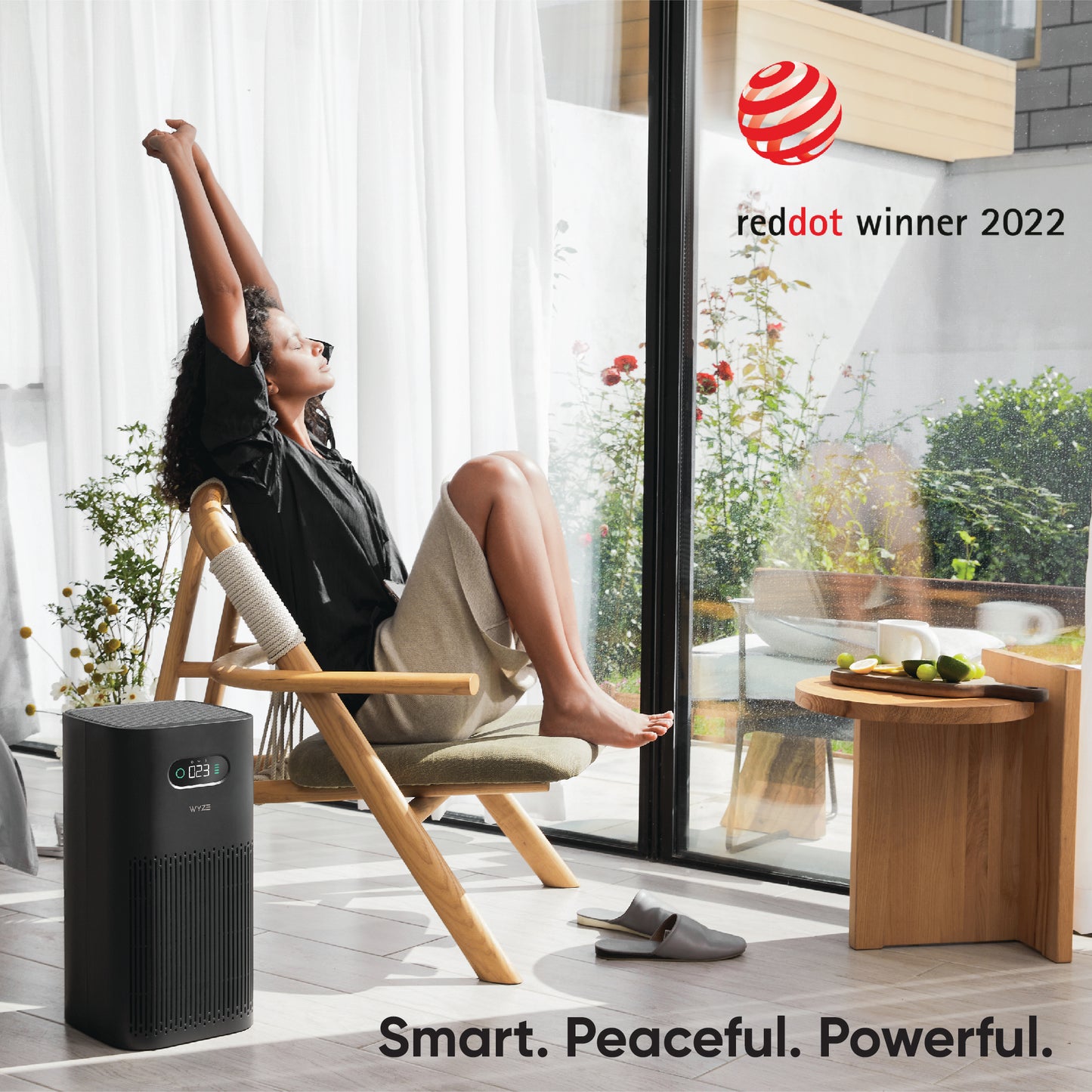 Meet Wyze Air Purifier!
Picking the perfect purifier isn't complicated. Find out what makes Wyze Air Purifier a luxury air purifier without the luxury price tag.
Powerful air-scrubbing technology.
Wyze Air Purifier cycles a whopping 12,000 cubic feet of air every hour (350 m³/h CADR)!
Translation: it's like dumping two swimming pools full of clean, pristine air into your house every sixty minutes.
Cleans your air on auto-pilot.
Auto Mode so effective, you might never touch Wyze Air Purifier again until it's time to change the filter.
Plus, control the fan speed, dim the display, and a handy child lock—you know, in case your toddler has other ideas.
Wyze Air Purifier is also fully compatible with Google Home and Alexa.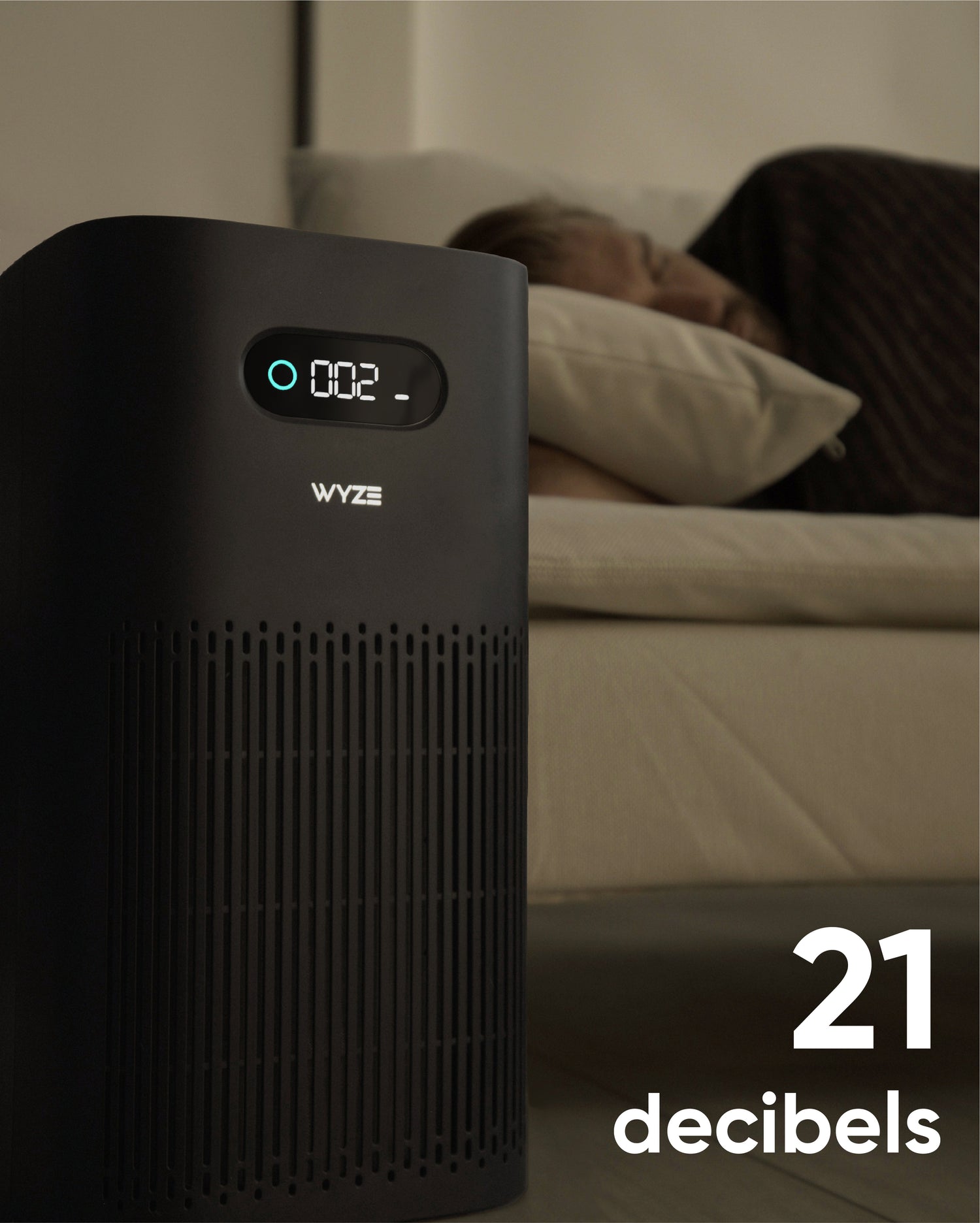 We'd say "purrs like a kitten," but it's actually 4 decibels quieter.
Operates between 21 and 54 decibels without sacrificing power.
For reference's sake, a purring kitten is 25 decibels and light rainfall is 50. So somewhere between kitty cuddles and a misty morning.
Premium custom filters for premium custom cleans.
Allergens in spring? Wildfires in summer? New construction? Pets? Viruses and bacteria?
Cleaning needs change. Wyze Air Purifier can change with them thanks to three custom filters, all true HEPA, packed with granulated carbon and other catalyst materials.

Wyze Air Filter
Regular price
Deal price
$34.99
Unit price
per
Deal
Sold out
View full details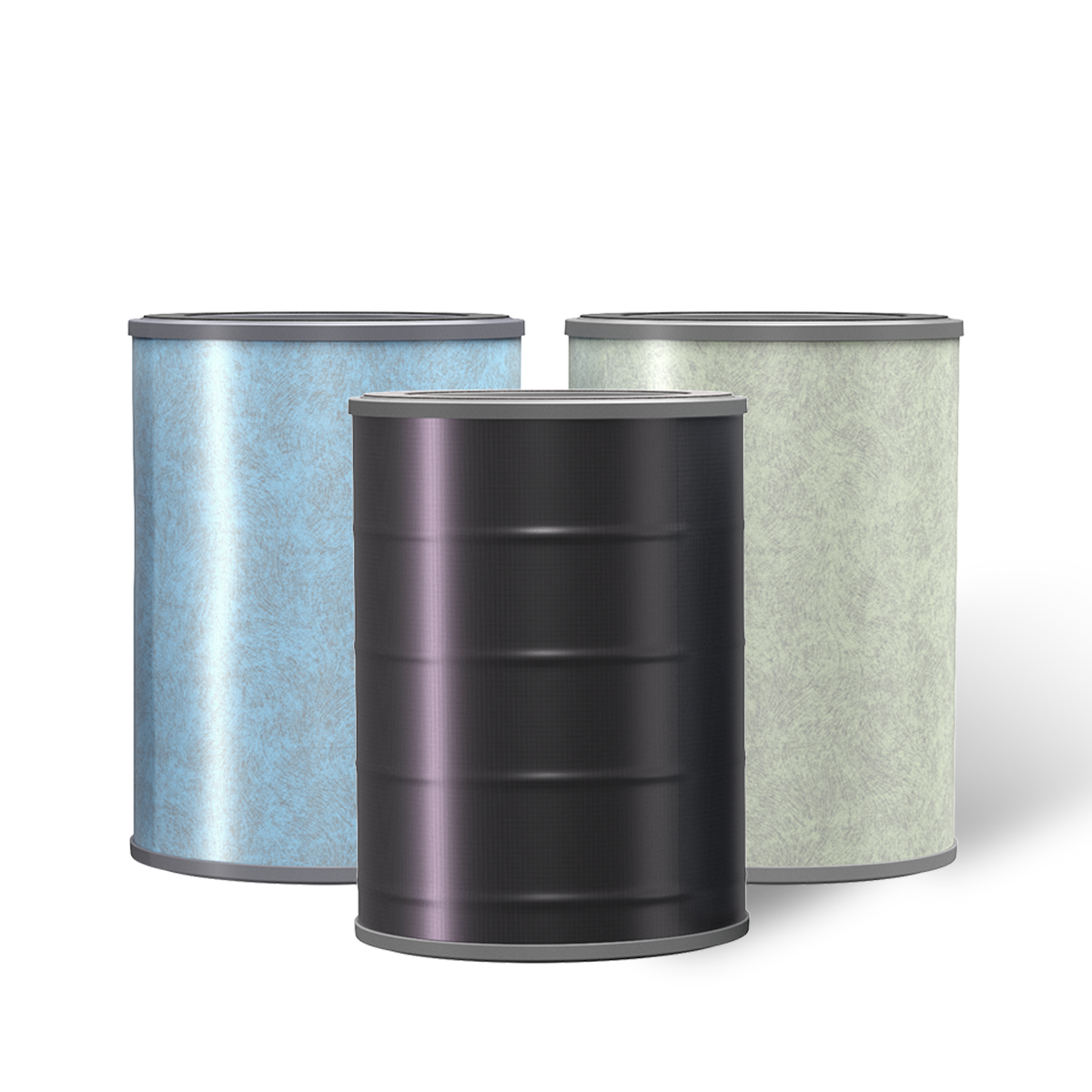 Smart controls and automation.
One of the handiest app interfaces we've ever designed, and fully compatible with Alexa and Google Home.
The solid circle reports the indoor air quality straight from Wyze Air Purifier's laser particle sensor.
The outer halo reports the outdoor air quality with hyper-local accuracy.
Instant, actionable insights for your health plus quick device controls, right at your fingertips.
The Air Quality History screen goes deep, with a detailed view of what's outside and inside.
Track individual pollutants to better understand what you may be reacting to on a given day.
Having a party and want to run Wyze Air Purifier on high for two hours before guests arrive?
Putting the baby down for a nap and want to keep Wyze Air Purifier on low?
Easily control Wyze Air Purifier from anywhere through the app, with customized manual controls.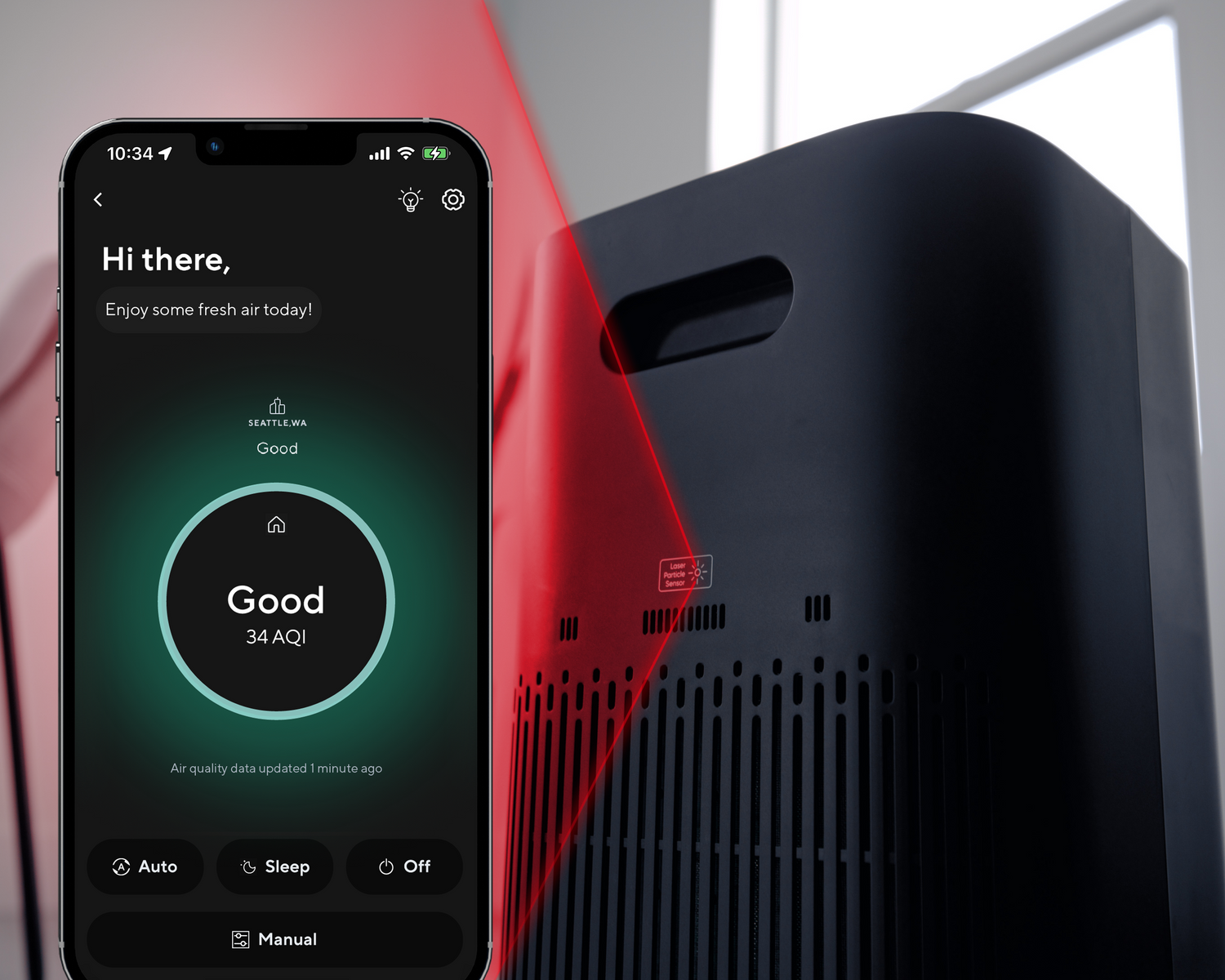 Air quality accuracy down to 0.3 microns.
Most purifiers use outdated infrared sensors that only detect large particles once every few minutes.

Wyze Air Purifier's laser particle sensor checks ultra-fine particles in the air 100 times a second, nearly approaching the compulsive regularity of a teenager with a phone.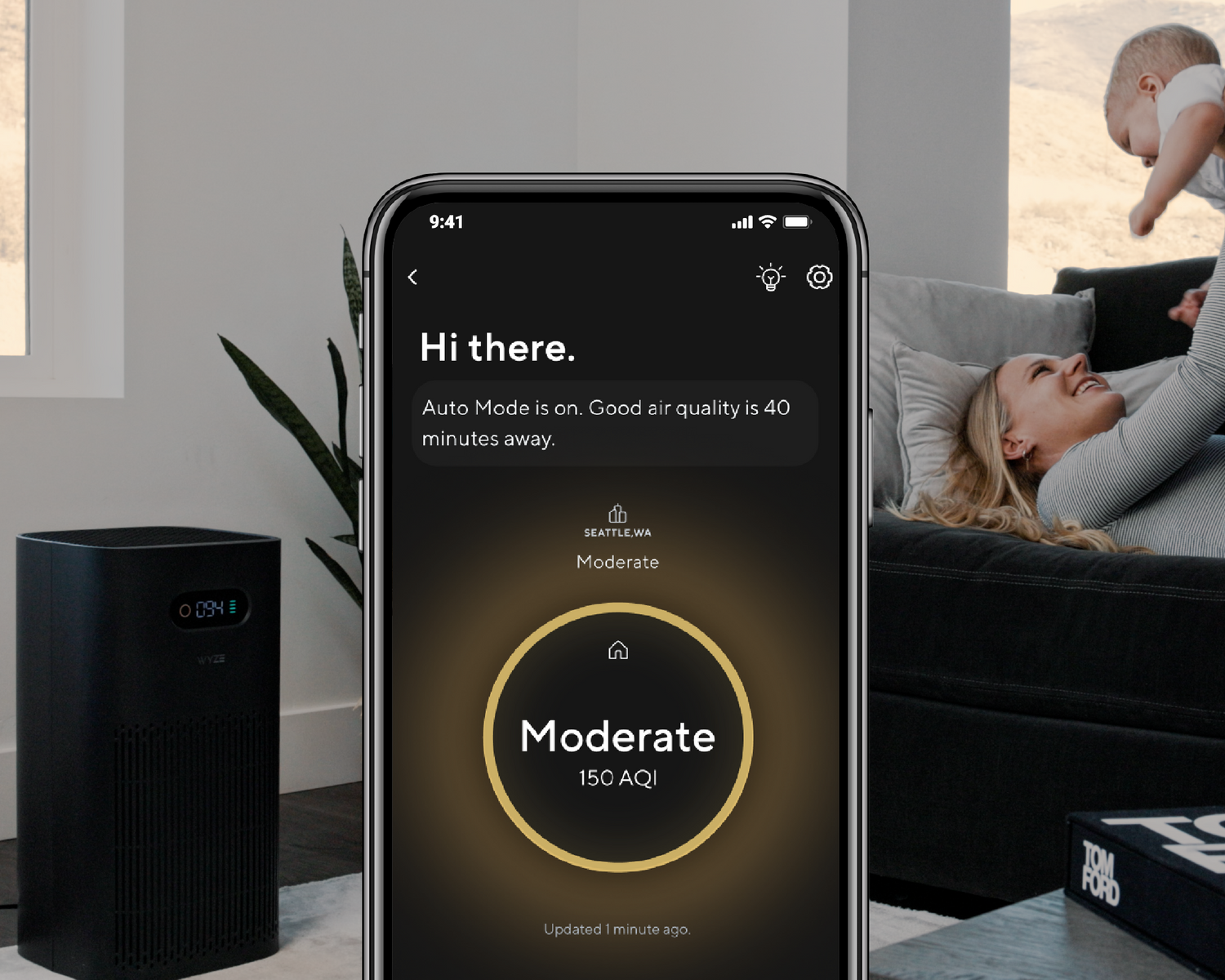 Actionable insights, personalized to you.
Don't waste your time with air quality generalizations you could find on any weather website.
The Wyze app's hyper-local measurement literally knows the air quality difference between your yard and your neighbor's, and displays it based on your personal air-quality needs.
Easy moves and maintenance.
Handy handle for carrying from room-to-room, and filter replacement so quick and painless, you'll wonder if you skipped a step.
Convenient handle

Simple filter changes.
You may also like
Regular price

From $34.99

Regular price

Deal price

From $34.99

Unit price

per

Regular price

$314.99

Deal price

$293.99

Unit price

per

Regular price

From $35.98

Regular price

Deal price

From $35.98

Unit price

per