Low-latency wireless gaming. Podium-worthy comfort.
In stock
OR
30-day hassle-free returns.
Ships immediately
A headset for gamers who wear headsets. But it's more than that. Get ultra-low 20ms wireless latency with included 2.4 GHz dongle. Podium-worthy comfort with memory foam ear pads and a lightweight, extra-wide frame. Add in up to 20 hours of battery life and 2 microphone options, and you can play as long as you can stay in the game.
View full details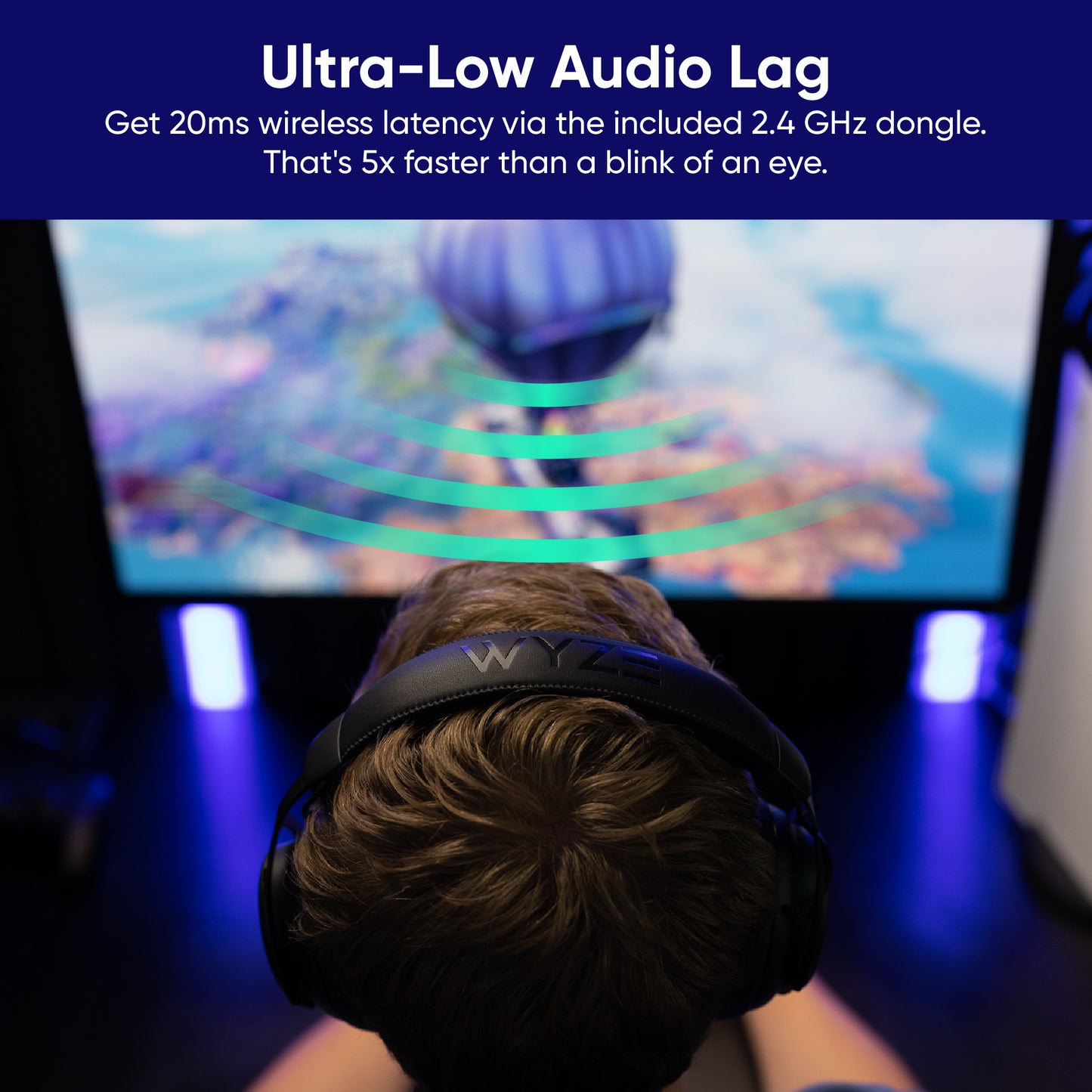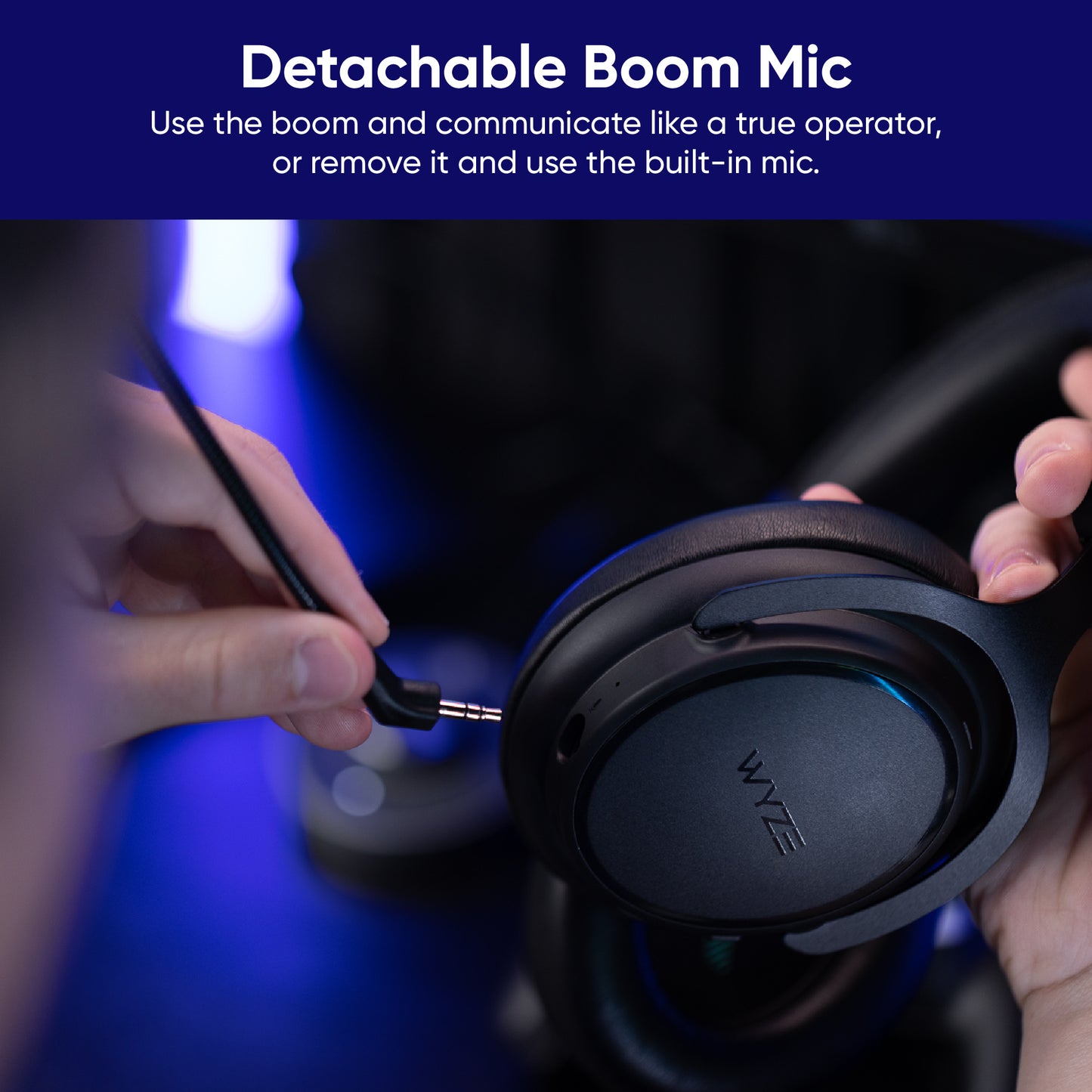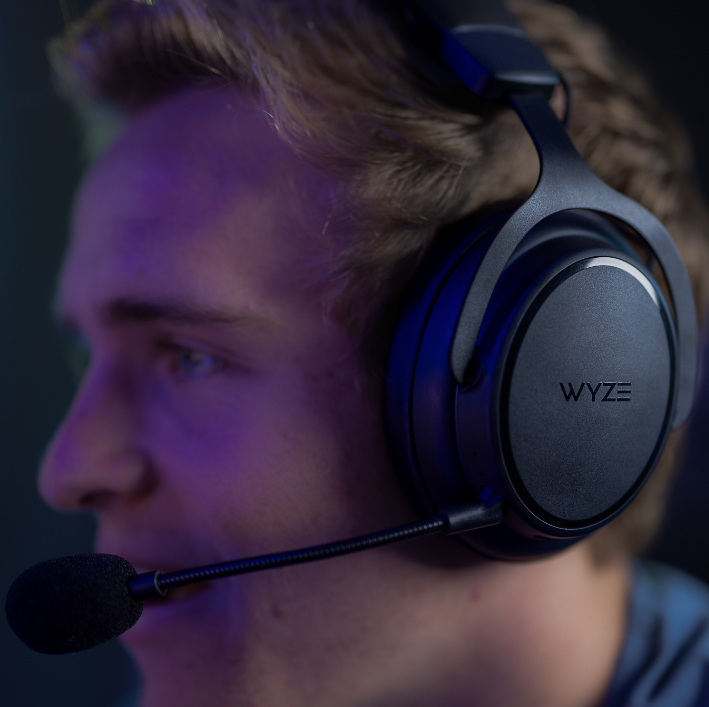 Hear them approaching with high-fidelity audio.
50mm audio drivers deliver powerfully balanced audio so you can hear every detail, from footsteps to phasers.
Sayonara, audio lag!
Ultra-low 20ms wireless latency via the included 2.4 GHz dongle is 5x faster than a blink of an eye, so you'll always be able to hear what's coming before it's too late.
N00b-free design and construction.
Works with your favorite platforms.
Choose your fighter! Wyze Gaming Headset is compatible with PC, Mac, PlayStation, Nintendo Switch, Steam Deck, Android, and iOS. Not compatible with Xbox.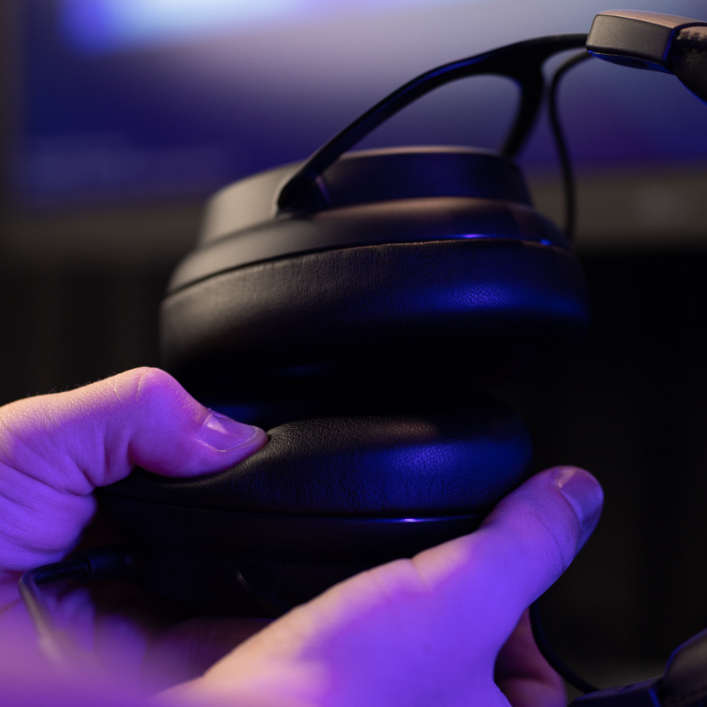 Fatigue-free comfort with memory foam.
Don't get pwned by uncomfortable headsets that derail your campaign before it begins.
Wyze Gaming Headset is lightweight and extra-wide. The premium leatherette is super-soft, and that's anything but a nerf, amirite?
Play on (and on), player.
Up to 2 hours of battery-life with a 10-minute quick charge will get you back in the game faster than you can say, "No, I can't pause an online game!"

Get up to 20 hours with a full 3-hour charge.
Two microphone options.
Detachable Boom Mic

Squad up and communicate like a true operator.

Built-In Mic

Remove the boom and take calls like an ordinary citizen.
Multi-source connection.
Establish connections via Bluetooth® and the included wireless dongle. Easily switch between two devices by pressing the on-board Multi-Function button.
Bluetooth® 5.2

2.4 GHz Wireless Dongle
Build the ultimate gaming environment.
Things you might be interested in...