2K home security cam with a built-in spotlight and on-device Edge AI.
In stock
OR
30-day hassle-free returns.
Meet the all-new pro version of our #1 best-selling camera. 2K resolution. Built-in spotlight. Integrated siren. Edge AI. And all the best IP65 indoor/*outdoor, two-way audio, microSD-ready, Color Night Vision goodness you've come to expect from the v3. From pet cam to security cam and back. The best. Now even better.

*For safe outdoor use, Cam v3 Pro requires a Wyze Outdoor Power Adapter v2 (sold separately).

View full details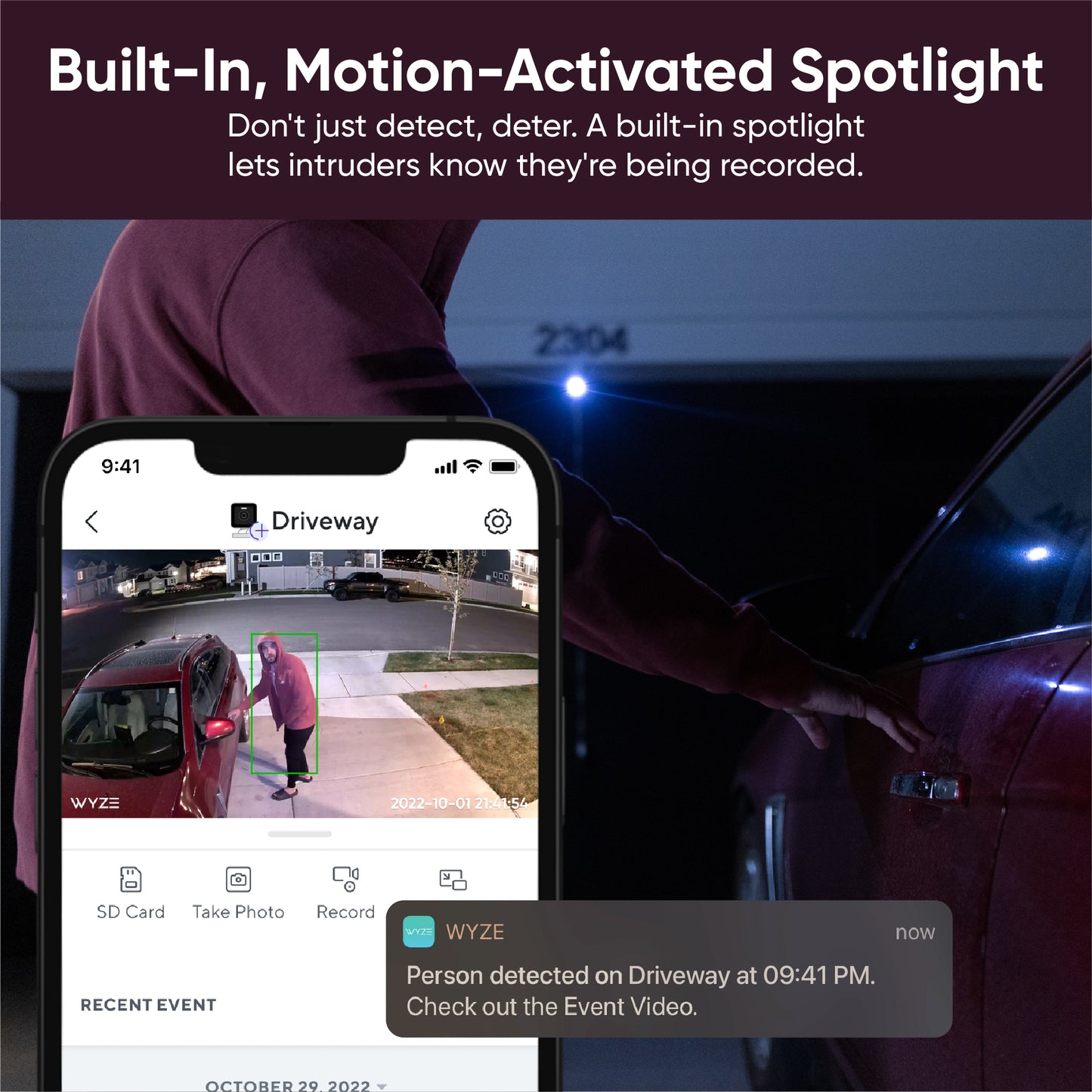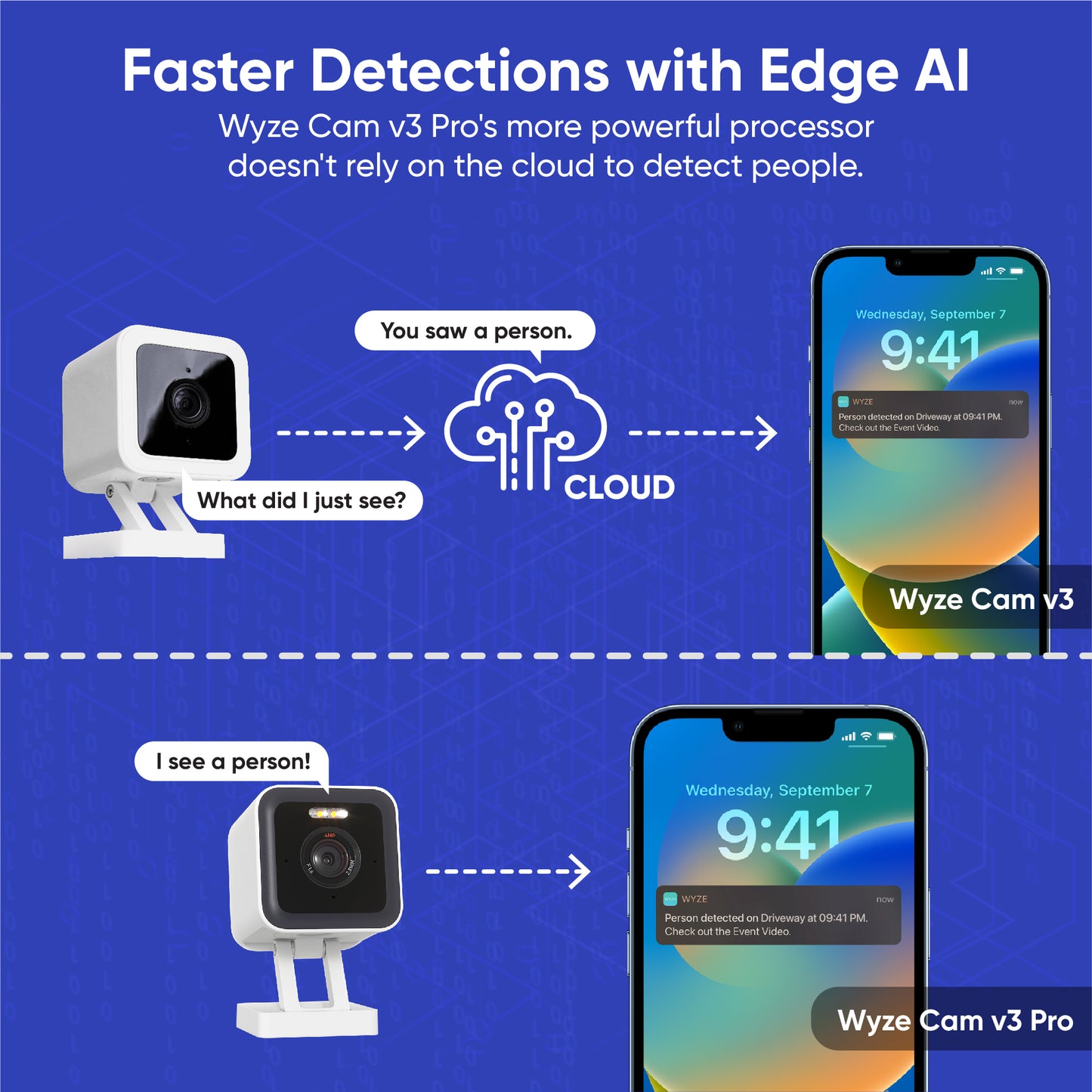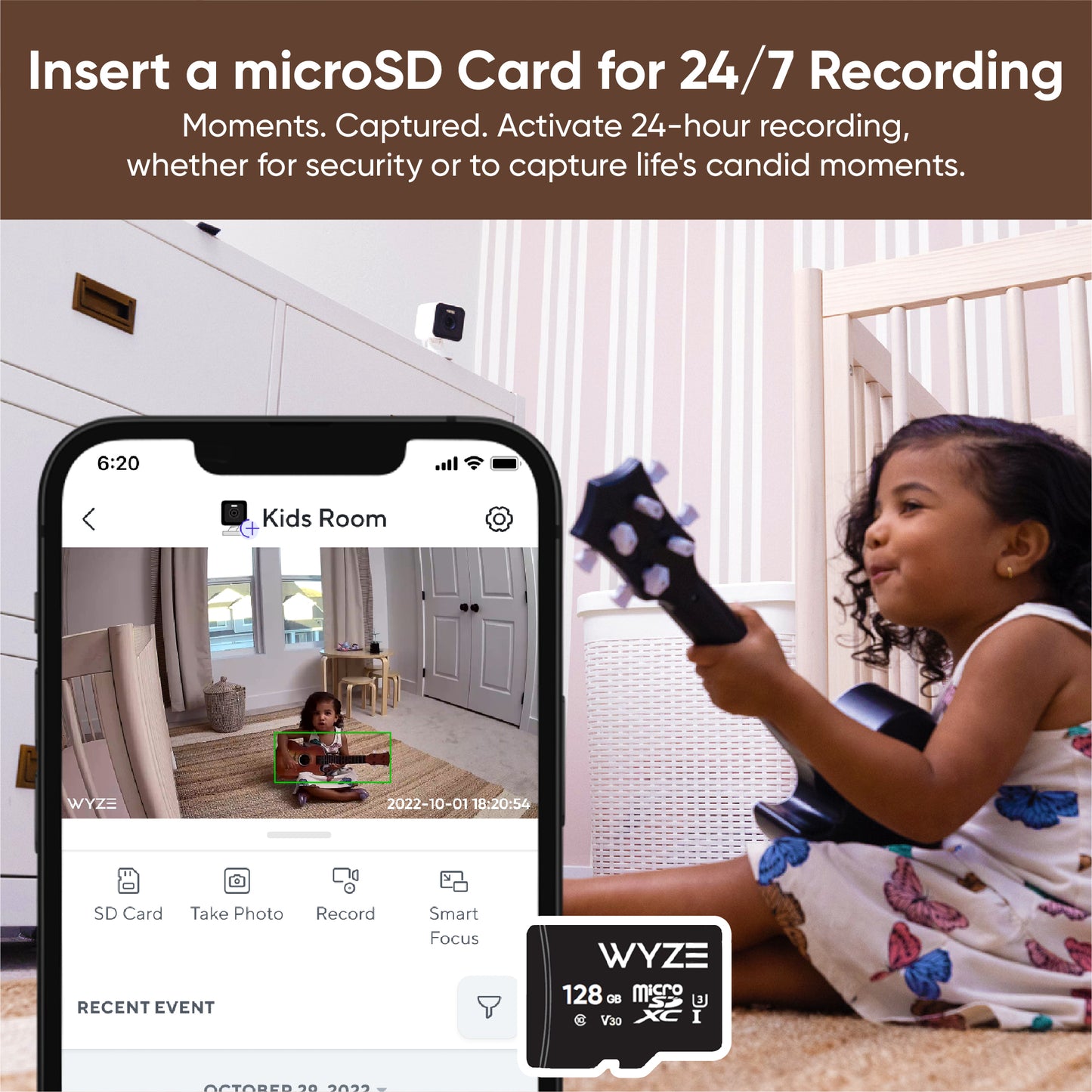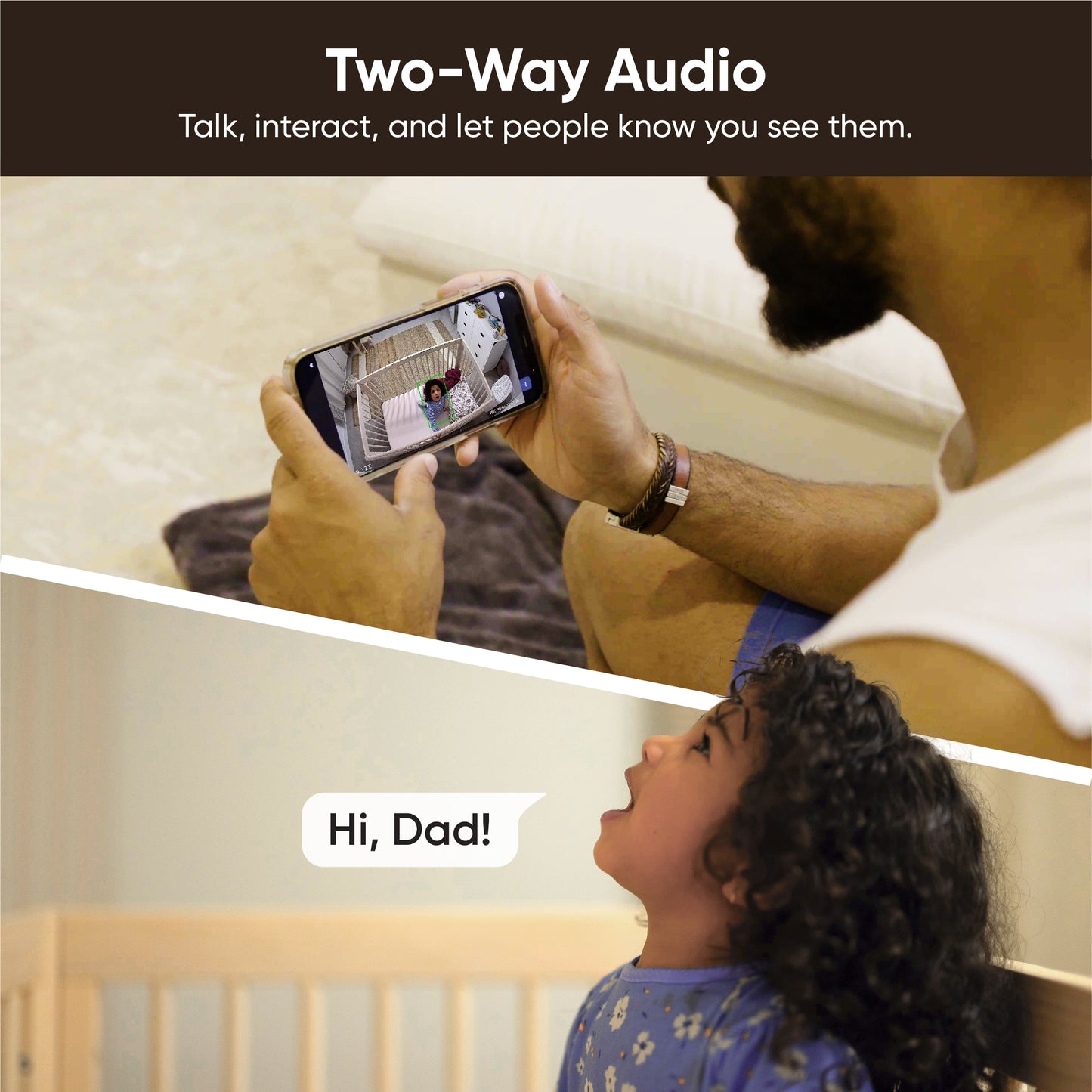 Meet the v3 Pro.
Everything you love about Wyze Cam.
Now with better AI, better night vision, and better resolution.
Motion-activated spotlight.
Don't just detect, deter. Wyze Cam v3 Pro's integrated 80 lumen spotlight gives you more detail and lets trespassers know they're being recorded.
Plus an 89 decibel, built-in, user-activated siren for when you need to raise the alarm.
Our most popular camera. Reimagined.
Crisp, clear 2K resolution.
See what you need to see and read what you need to read, from faces to license plate numbers.
Faster detections with Edge AI.
Edge AI detection doesn't rely on the cloud to do its thinking.
For Wyze Cam v3 Pro, that means free, near-instant person detection, right when you need it, with no subscription required.
An all-new cam, with a brand-new app experience.
Our redesigned user interface.
Get more from the Wyze app than ever before.
Handy tools at your fingertips, from spotlight and siren controls to the new Smart Focus feature and simplified event review.
All the playback tools you're used to, plus an easy-to-scan Recent Events section to help you navigate your footage quickly.
Tell Wyze Cam v3 Pro exactly where and what you want it to watch. Get notifications only for detections within your customized zone.
And introducing, Smart Focus.
Insert a microSD card for 24/7 recording.
Moments. Captured.
More than a security camera, inserting a microSD card turns your Wyze Cam v3 Pro into a 24/7 video diary of candid moments and everyday life.
Indoor/Outdoor Weather Resistance.
Wyze Cam v3 Pro is IP65 rated for all-weather, year-round, indoor and outdoor security (with a Wyze Outdoor Power Adapter - Pick one up here).
Two-way audio.
Talk, interact, and let people know you see them, whether you're confronting a stranger, or checking in on a loved one.
Works with Alexa and Google Assistant.
A great way to livestream baby or pet cams, 24/7. Plus, receive alerts, use voice commands to check and manage your livestreams, or create schedules and automations in the Wyze app.