"Potent outdoor security solution" - PCMAG
$9.99 /
Smart Detections & Notifications
Friendly Faces Facial Recognition
In stock
30-day hassle-free returns.
Ready to ship
The floodlight that makes you feel seen. And filmed. And recorded. You and any other poor sap who happens to stroll in front of its 270 degrees of customizable motion detection and 2600 lumens of baddie-banishing light. Two-way audio. Color night vision. Extra USB port. And enough light to give your trespassers tans while it discourages them. Okay, fine, not really. But seriously, let's blind someone! If they wanted their retinas, they wouldn't have wandered into your yard.
View full details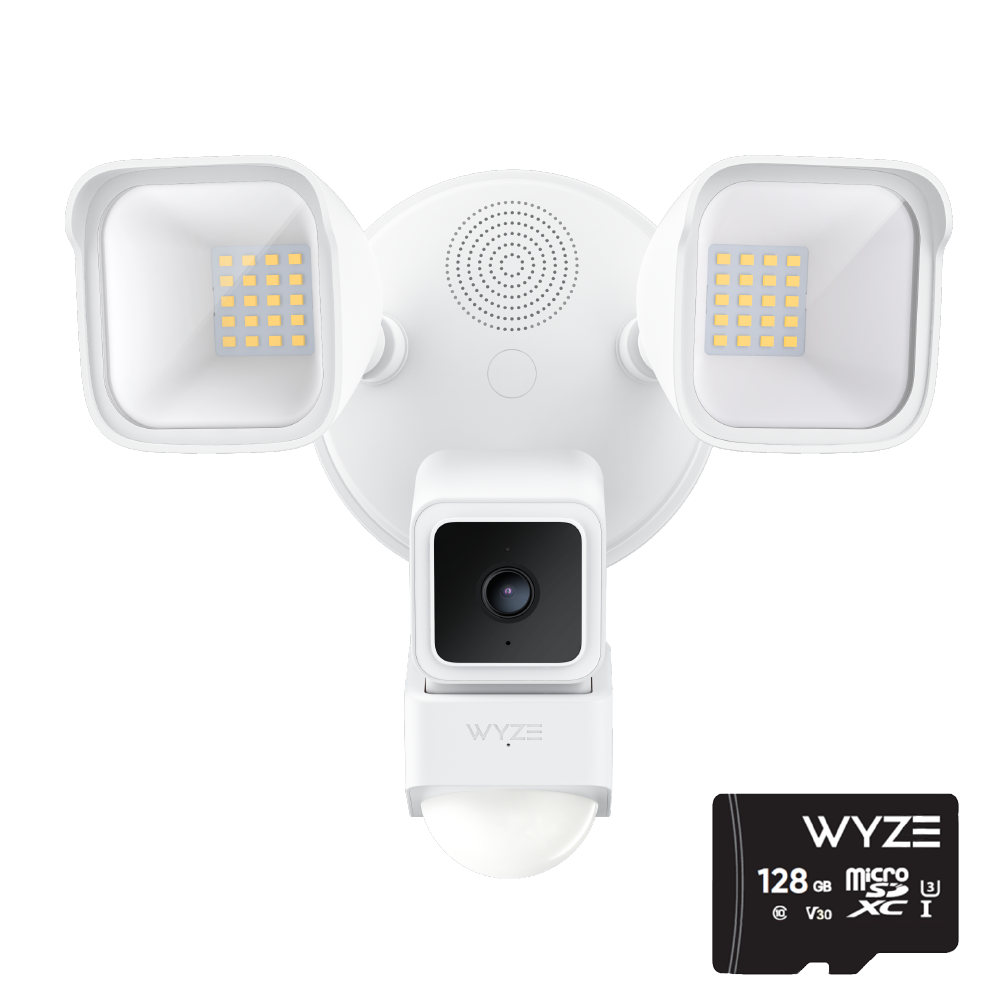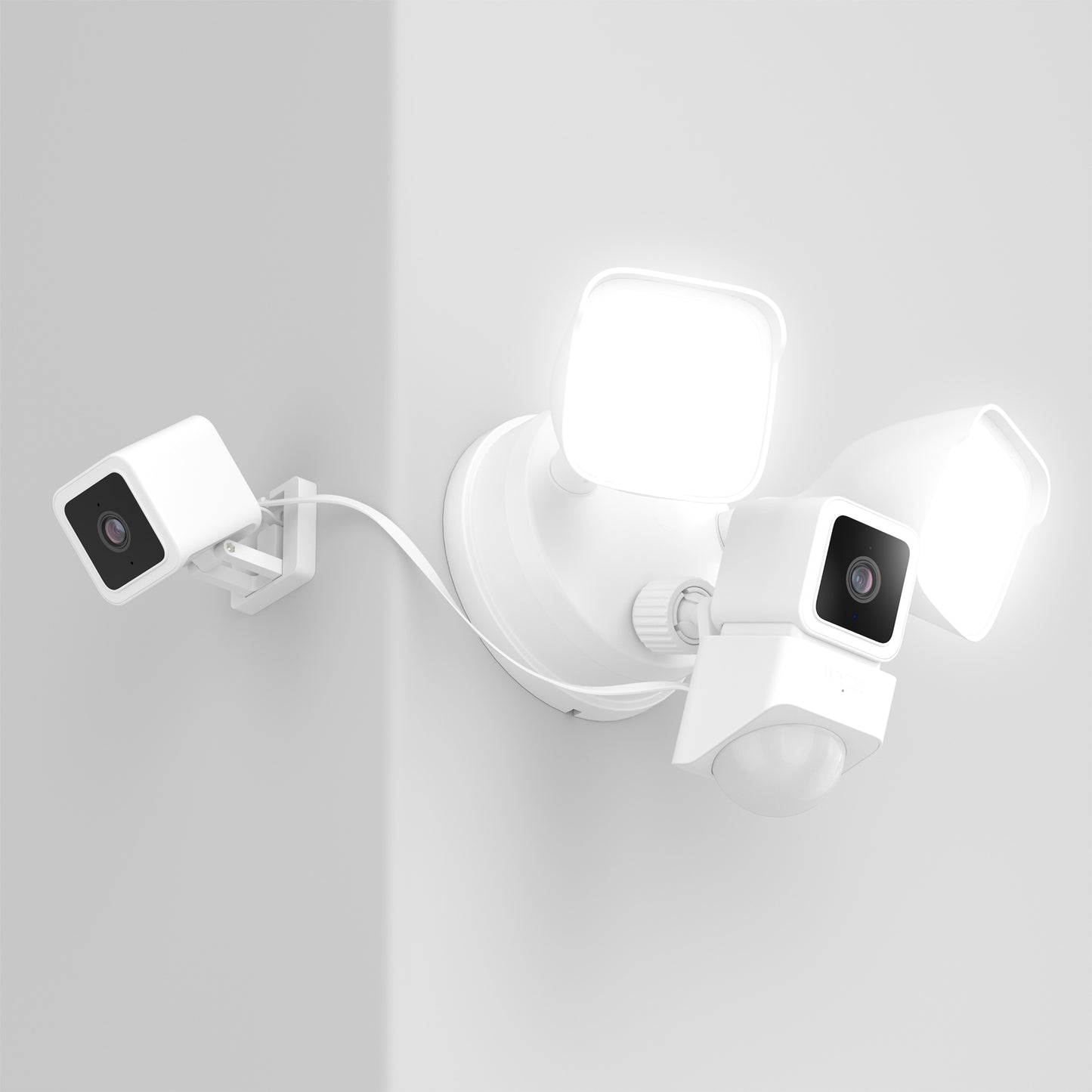 Wyze Cam Floodlight surpasses its direct competitor — and it's also almost $100 less."
Your (yard's) future's so bright, you gotta wear shades!
2 super-bright, adjustable LED lights with a combined 2600 lumens of baddie-deterring power for you, and a handy dimming option for your long-suffering neighbor.
Customized detection of more than just motion.
3 PIR sensors provide 270° of customizable detection. Turn them on and off individually, plus adjust range and sensitivity up to 30 feet. Throw in sound detection and advanced AI* and not even an invisibility cloak is getting past this thing.

* Cam Plus required for advanced AI features
From detection to inspection.
Know what your detector detected! Wyze Cam Floodlight doesn't just detect and deter motion, its built-in, award-winning Wyze Cam v3 also identifies motion and records it in 1080p Full HD with our can't-believe-it's-not-daytime Starlight Sensor Color Night Vision.
The Dusk-to-Dawn Automation!
Henceforth, the correct answer to, "Did you remember the lights?" is, "Why would I need to?" Wyze Cam Floodlight knows when the sun is down and when it's up. Just hook it up and never think about your light switch again.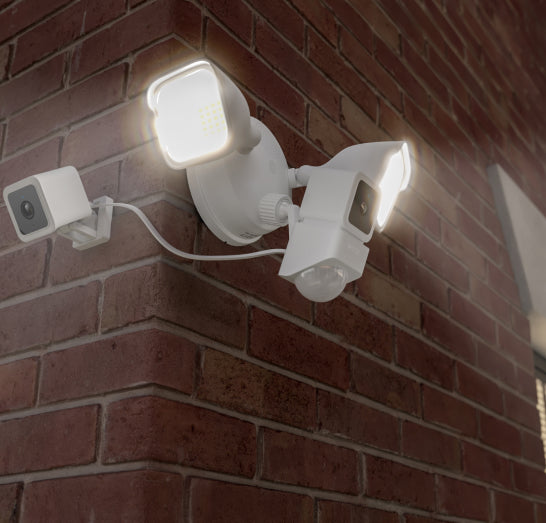 Double the cameras for double the coverage with an extra USB power port.
What's better than one Wyze Cam v3? Two. The answer is two. Double your camera coverage and look both ways with an extra port for a second Wyze Cam v3 (sold separately).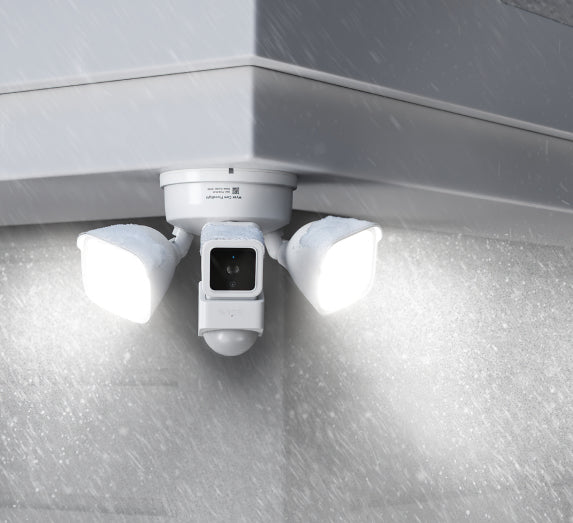 Shrug off dust, rain, and snow with IP65 weather resistance.
Built for a beating! Wyze Cam Floodlight keeps doing its job in brutal conditions from dust clouds to downpours.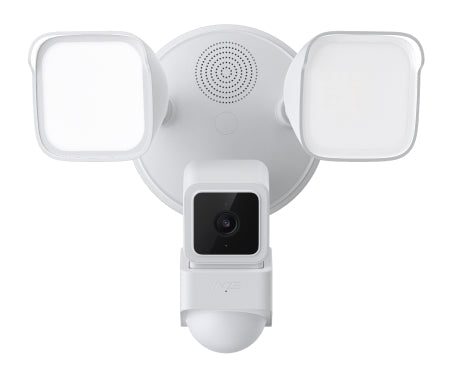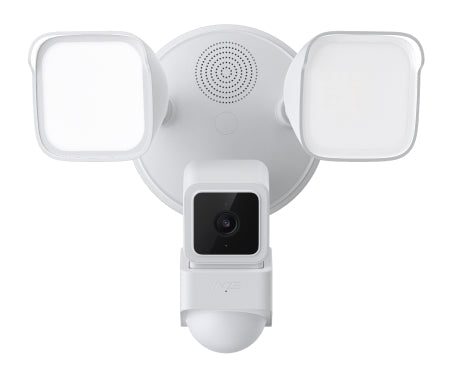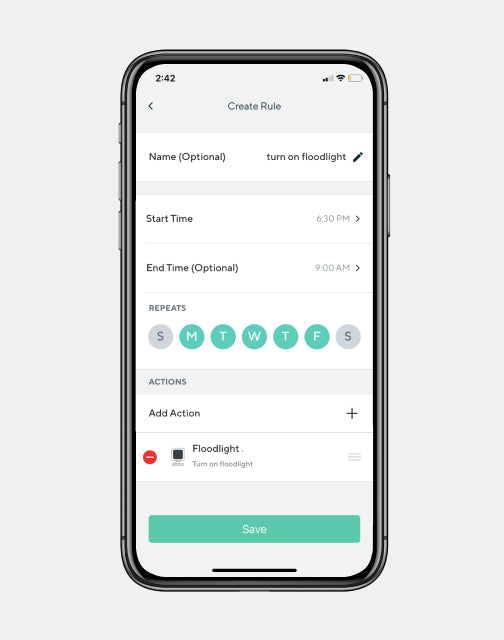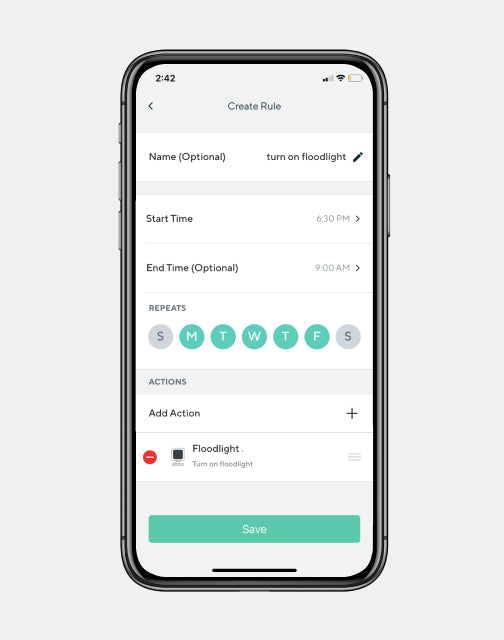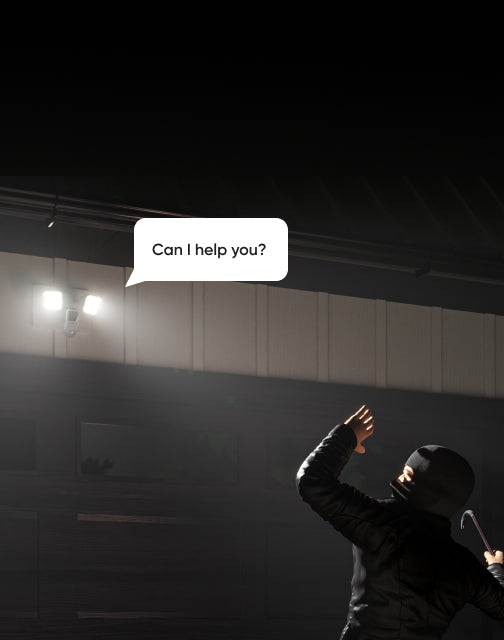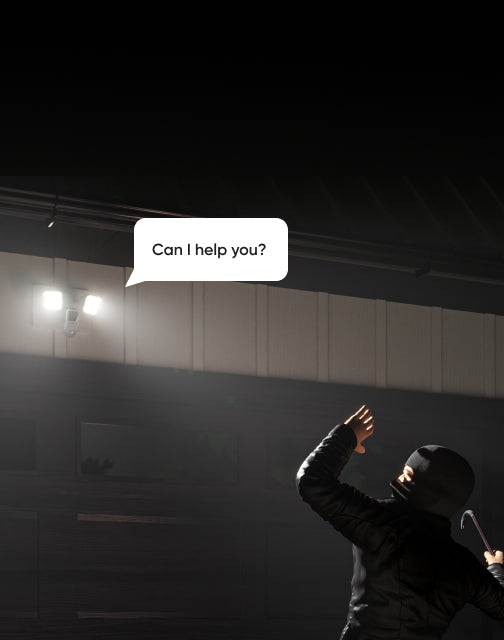 Plus, all the usual benefits of a Wyze Cam v3 (or two).
Deter bad guys with more than just bright lights.
Wyze Cam Floodlight is fully integrated into your smart home ecosystem. Use a variety of automations and advanced settings from Vacation Mode to Rules to make it fit your needs.
Don't just imply intruders are unwelcome with your bright floodlights. Make it explicit with two-way audio! Or strike up a conversation! There are stranger ways to make new friends.
Watch the installation video.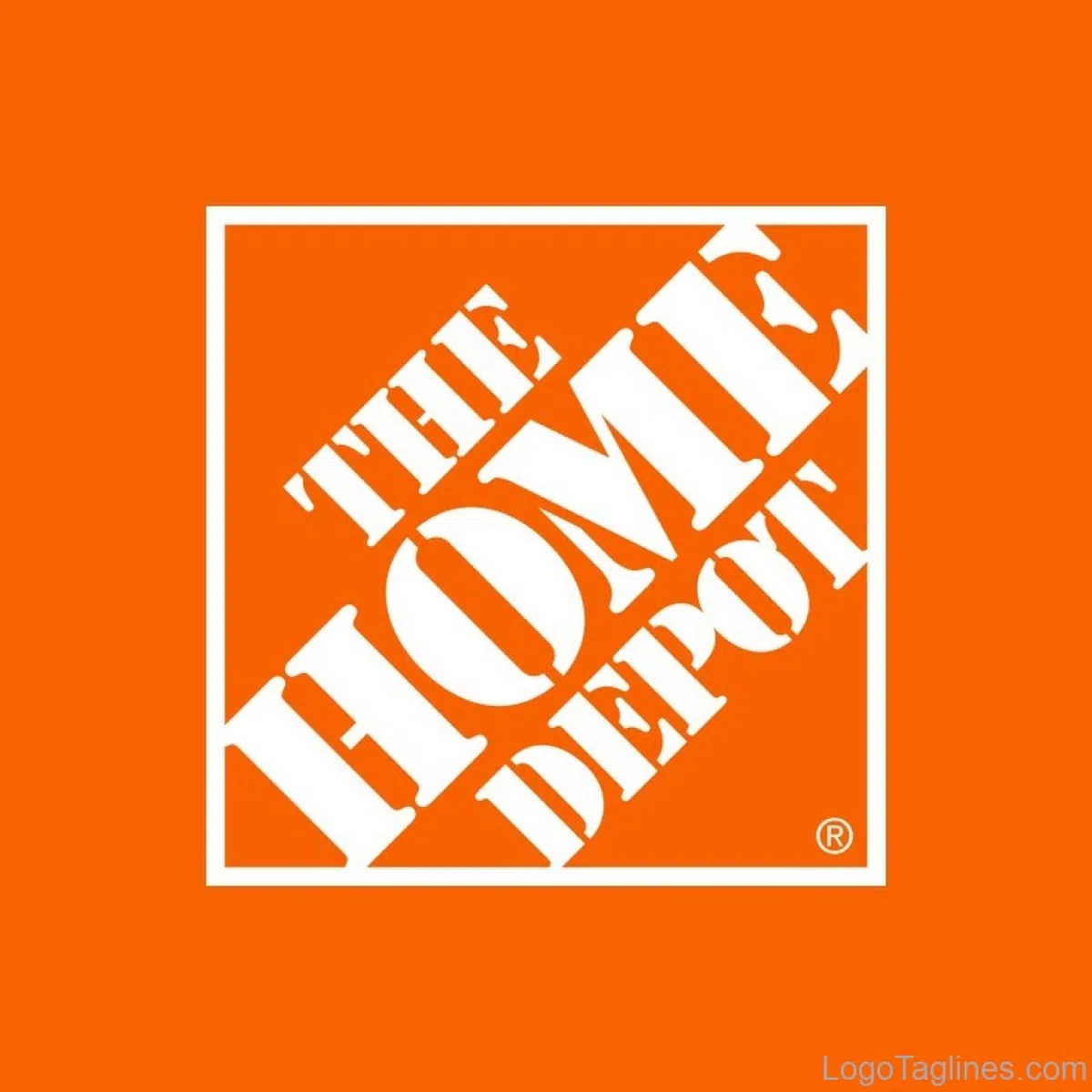 Proudly launching and developed in partnership with The Home Depot.